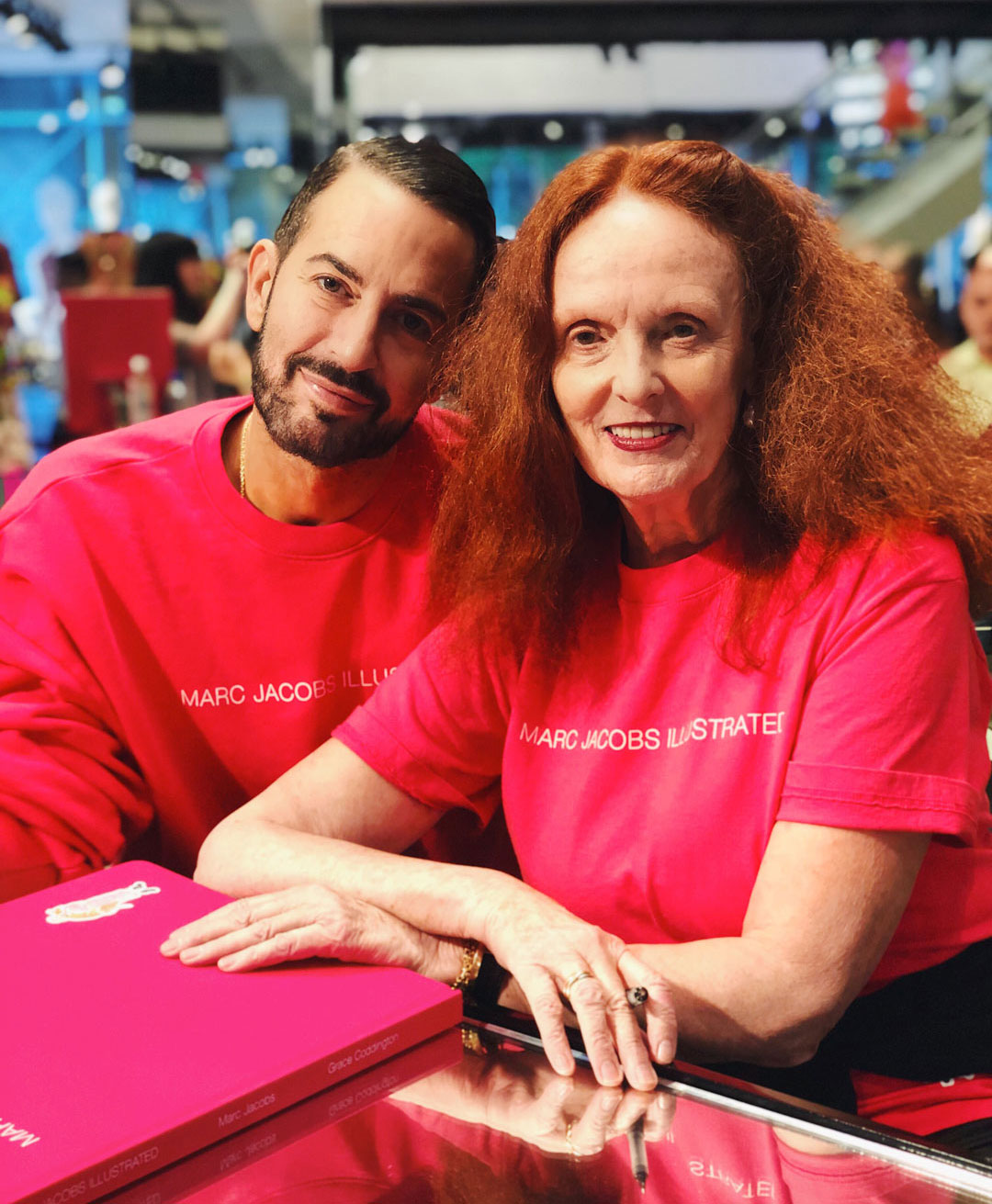 Marc and Grace find the perfect outfit for their NYC signings
Fans came to meet the authors, but stayed to pick up t-shirts, sweatshirts and sticker packs themed around our book
Grace Coddington and Marc Jacobs aren't only long-standing fashion cohorts, they're also great friends. So, when the New York fashion designer and the British-born creative-director-at-large for Vogue came together last week to sign copies of their latest work – Marc Jacobs Illustrated – no one was too surprised to see the whole thing turn into a fun-filled collab.
The authors put in an appearance at Bookmarc, Jacobs' own bookstore, on Bleecker St in Manhattan, last Tuesday, and met again, the following night, at Marc Jacobs' store on Madison Avenue. Fans were not only able to get new copies of their book – a unique monograph of over 50 collections created by Jacobs in the past 25 years and illustrated by Coddington – signed by both of them; they also got the chance to pick up limited edition sweatshirts, T-shirts and stickers featuring images drawn from the new publication. Both Marc and Grace are great animal lovers, and so proceeds from this merchandise went to the animal welfare charity, Bideawee.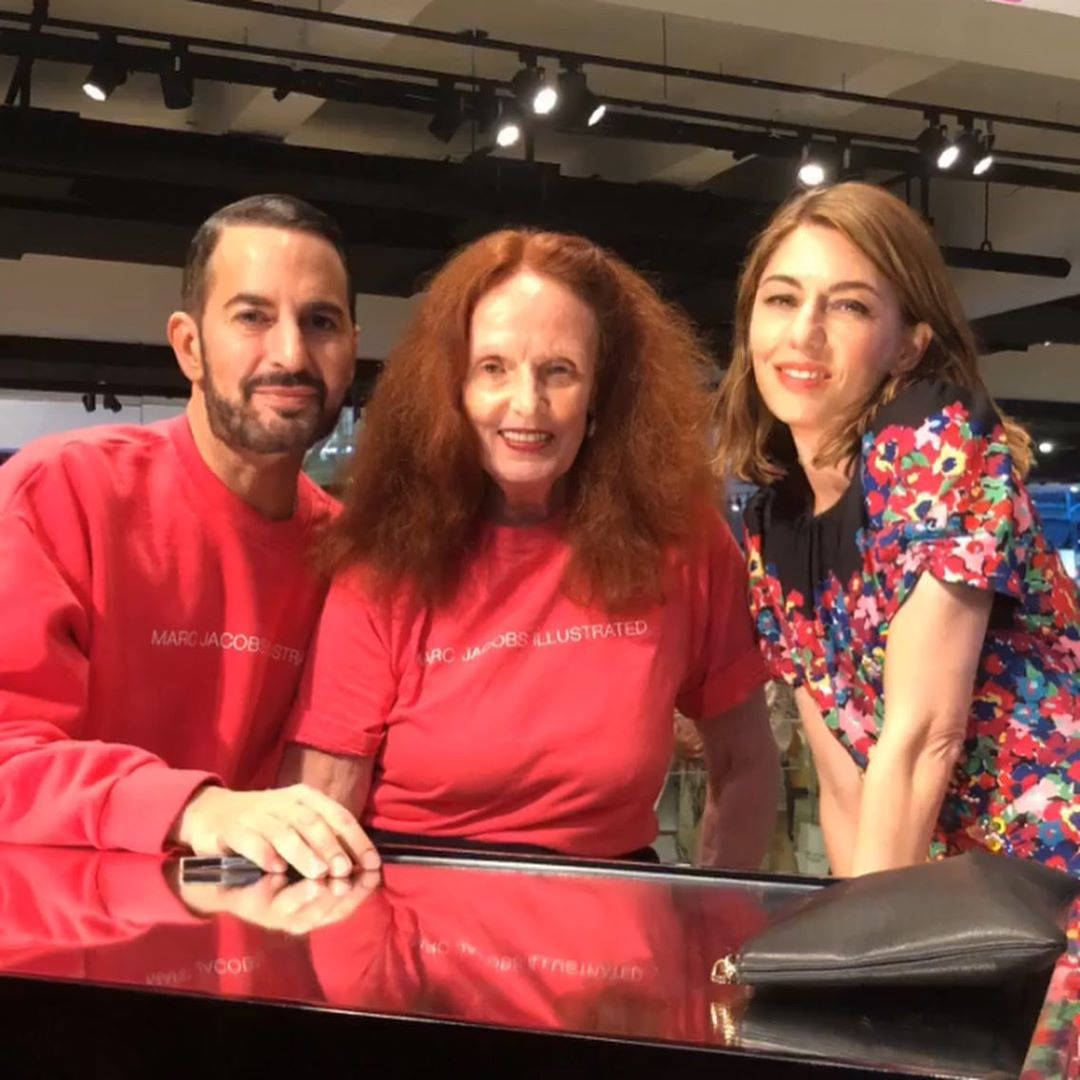 Jacobs' friend, and author of the book's introduction, film director Sofia Coppola, dropped by to last Wednesday's signing, alongside other figures from the city's fashion community, including journalist Jim Shi who took the shot at the top of this page. Everyone got the chance to admire both vintage pieces drawn from the collections featured in the new book, as well as life size reproductions of Grace's drawings.
"I was just saying to Grace how great it was to see these things again," Jacobs told Women's Wear Daily. "I just love the whole concept of the book and her drawings have such charm. Then when we pulled these clothes out of the archive, when I arrived up here, I said, 'Wow, they look really good.'"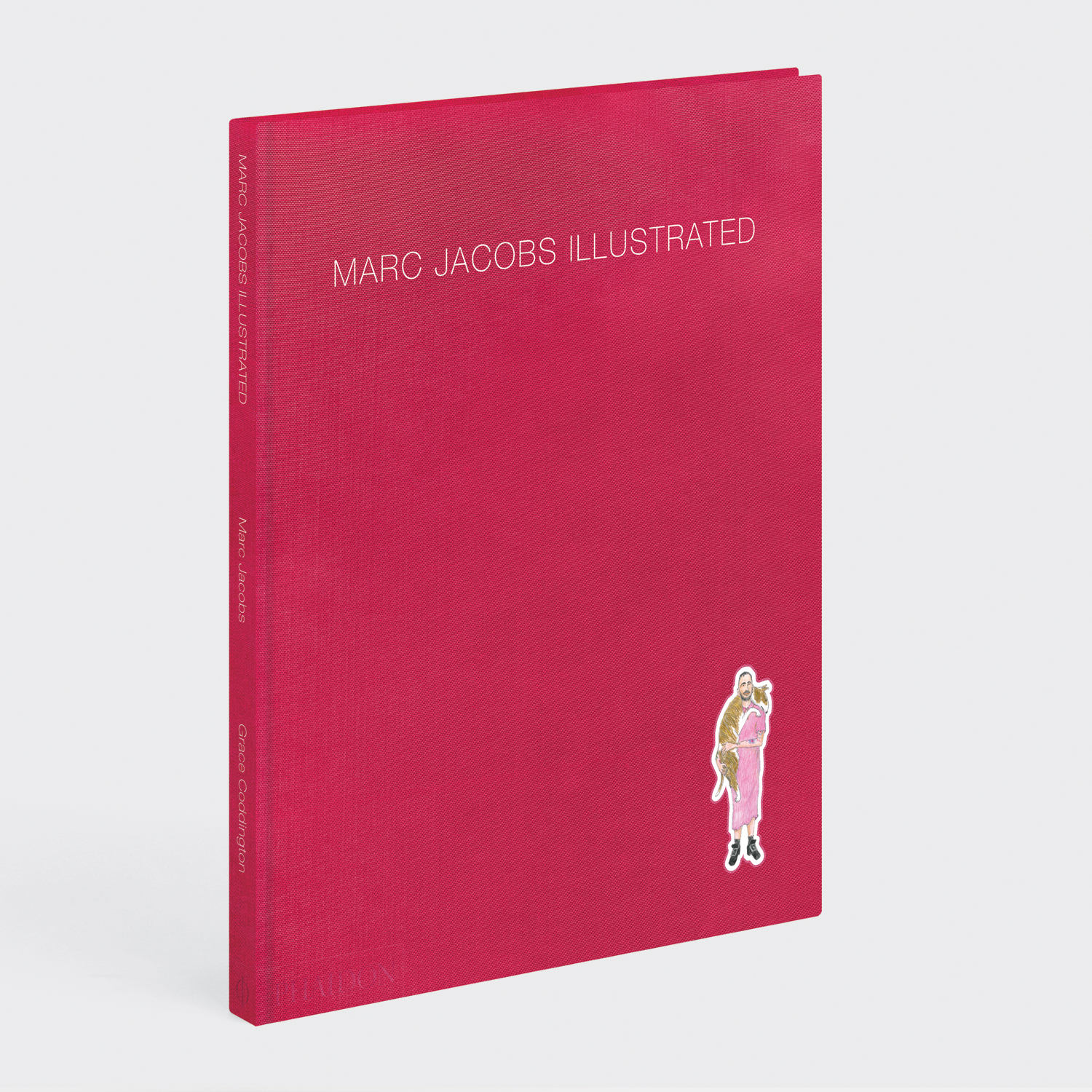 We certainly agree Marc. To see why he's so enthused, buy a copy of Marc Jacobs Illustrated here.