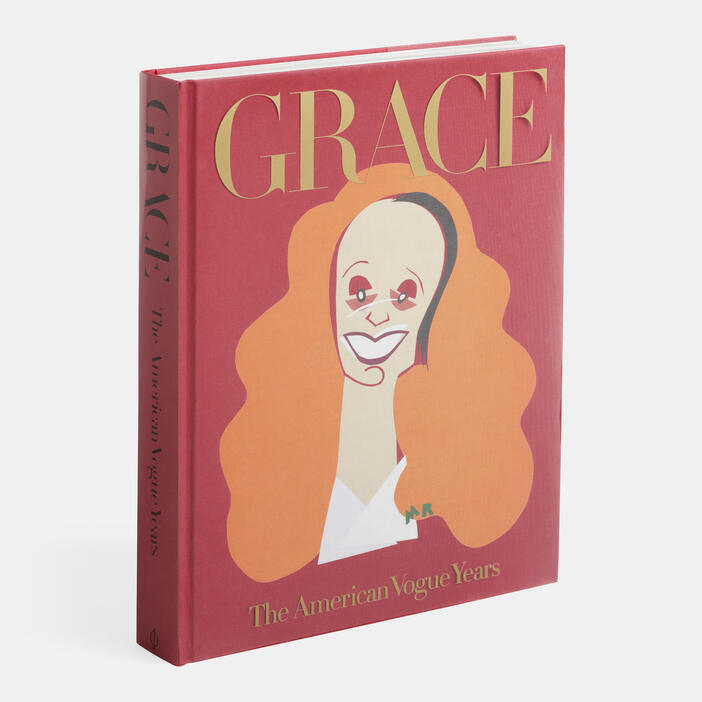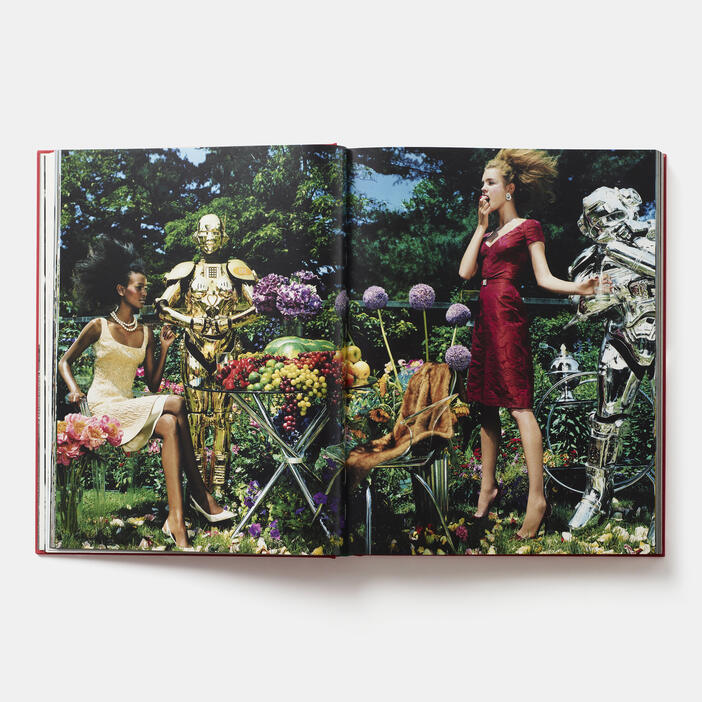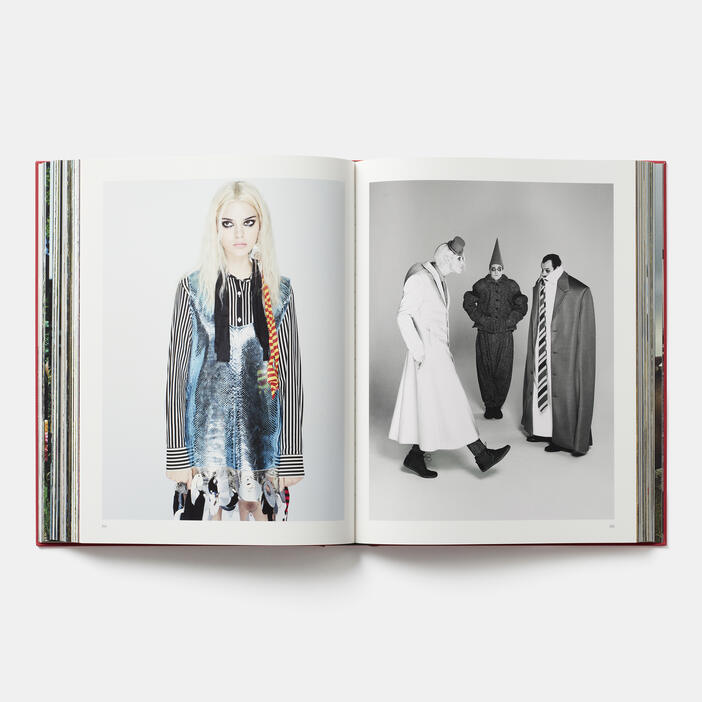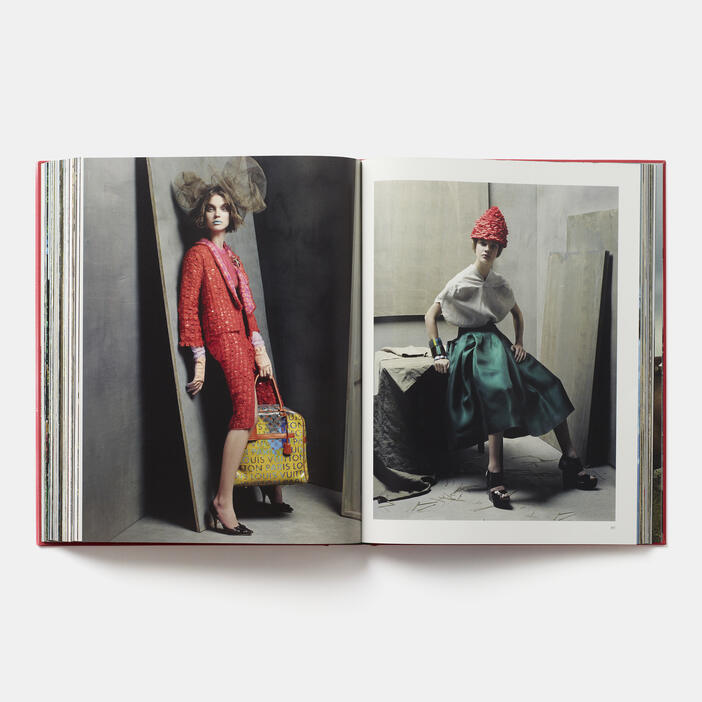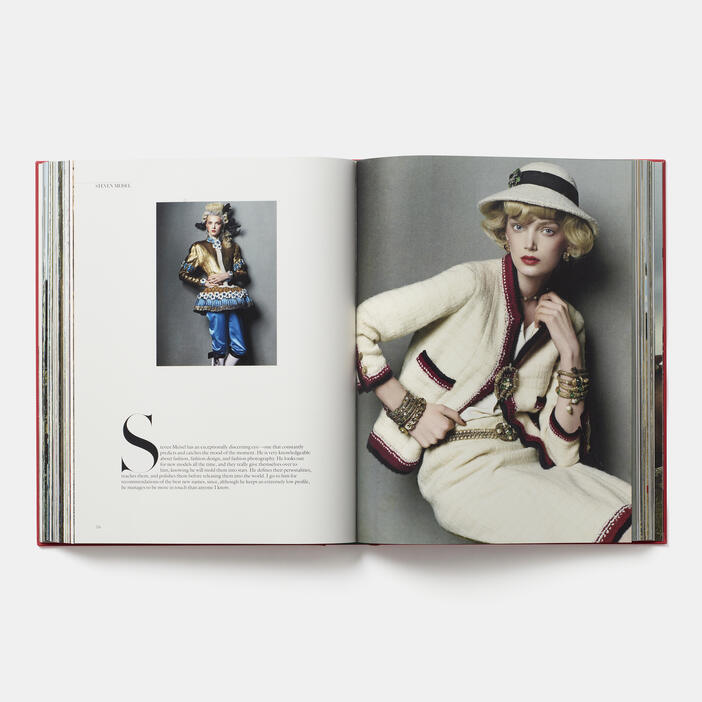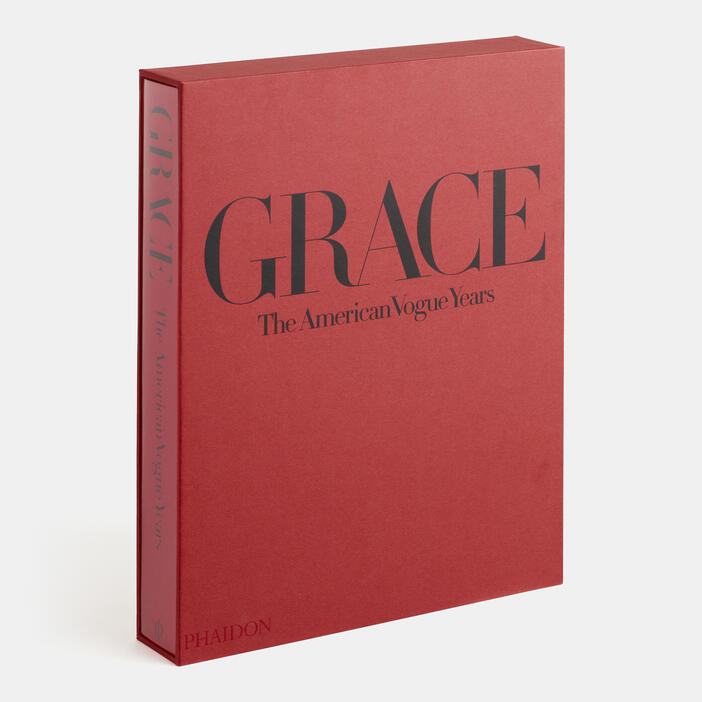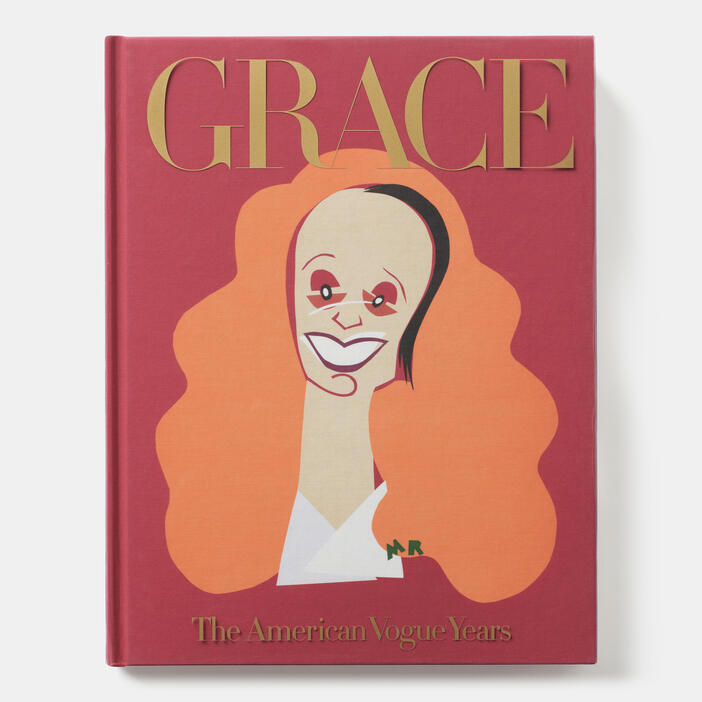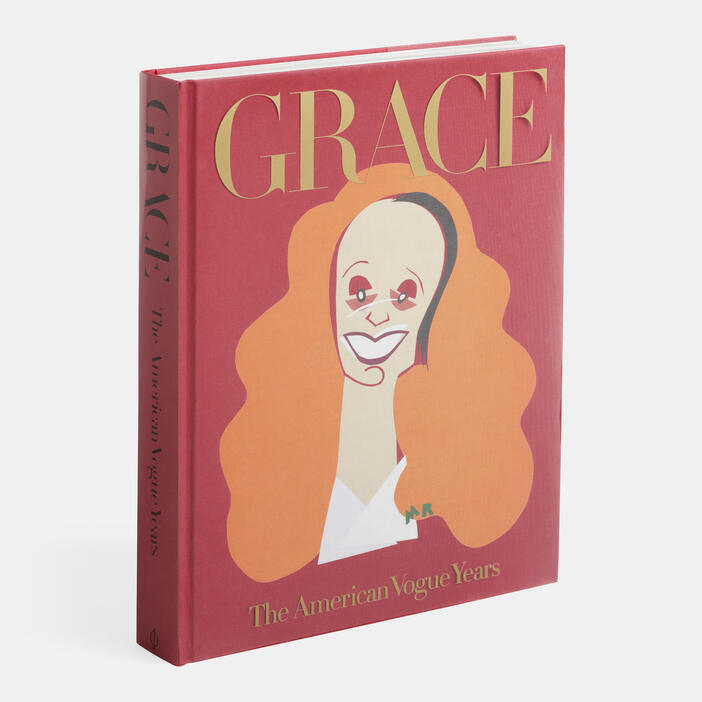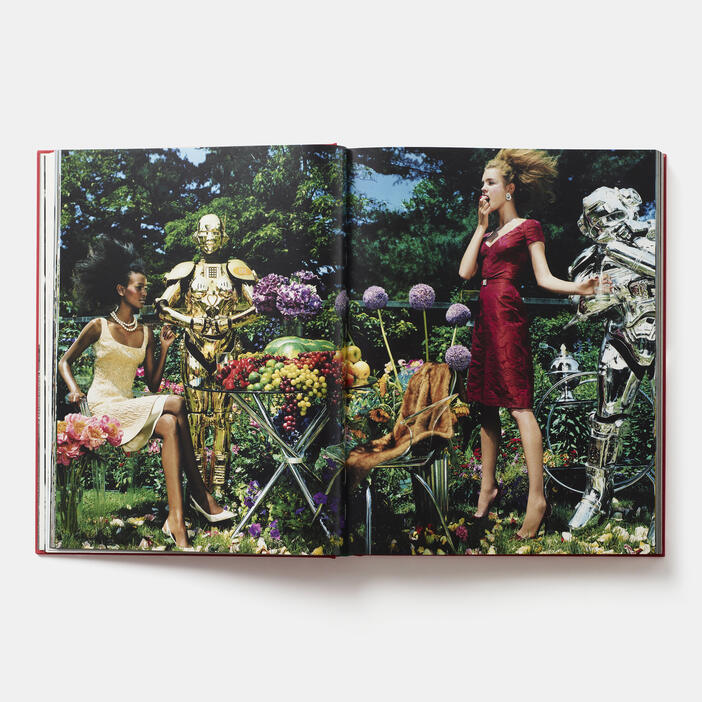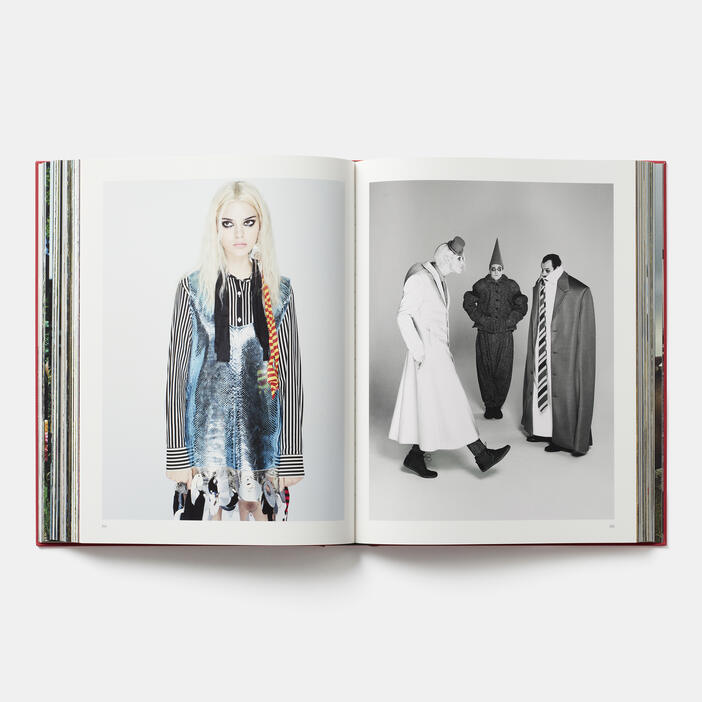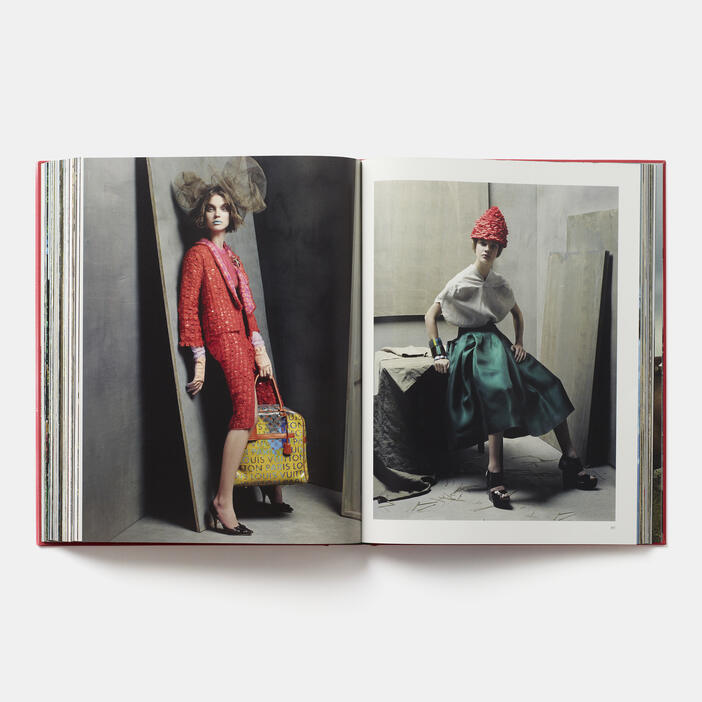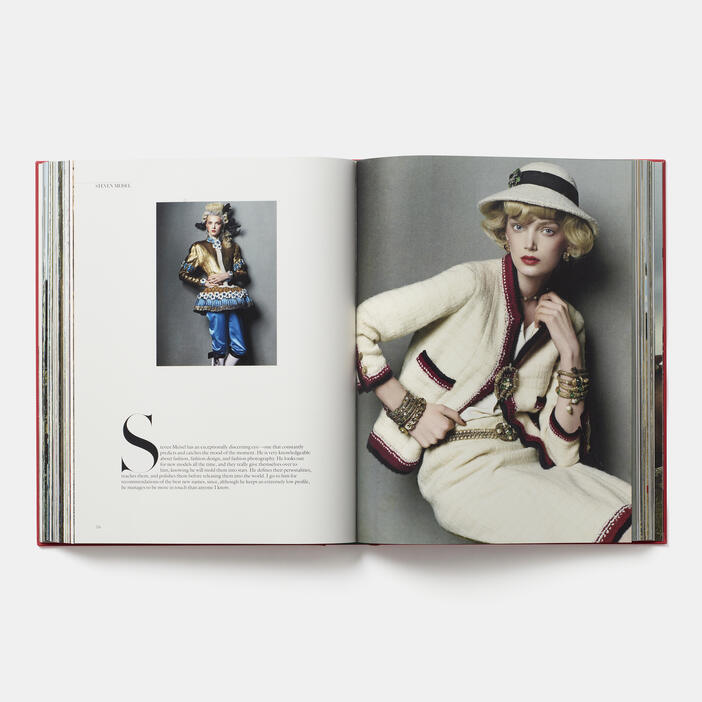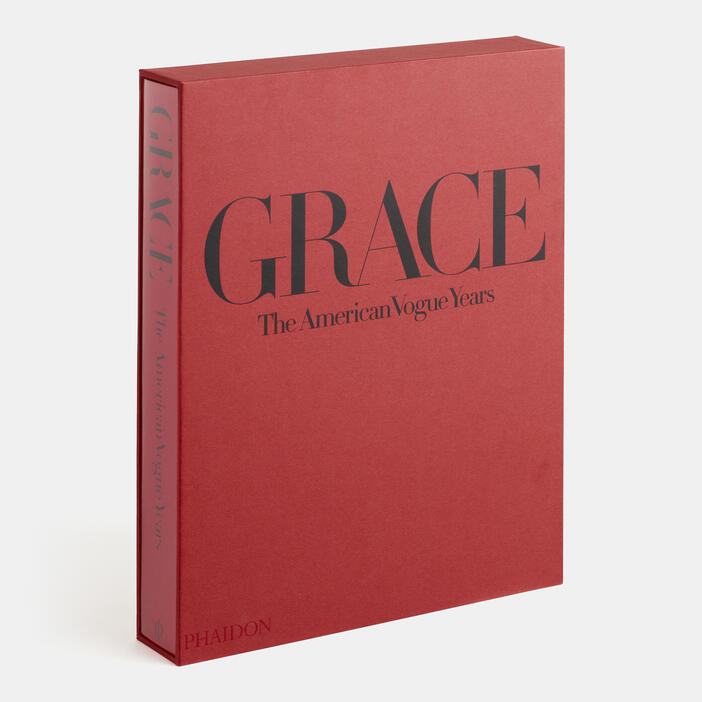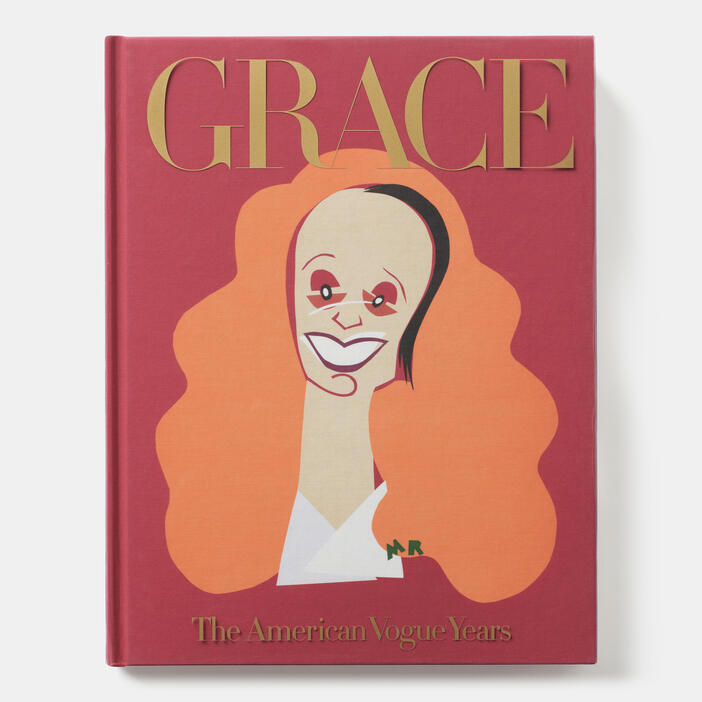 Grace: The American Vogue Years
Price AUD$250.00 Price CAD$225.00 Price £125.00 Price T175.00 Price USD$175.00 Price €165.00
The second and final volume of the collected best work of Vogue editor and international fashion icon Grace Coddington
This handsome slipcased edition showcases work of the last fifteen years by legendary Vogue editor Grace Coddington. The book celebrates seventeen of the master photographers with whom Coddington has collaborated - including Steven Meisel, Annie Leibovitz, Craig McDean, David Sims, Mario Testino, and Marcus Piggot and Mert Alas - in a sumptuous compilation of Coddington's most beloved fashion stories.
Specifications:
Format: Hardback
Size: 353 × 273 mm (13 7/8 × 10 3/4 in)
Pages: 408 pp
Illustrations: 295 illustrations
ISBN: 9780714871974
Grace Coddington's extraordinary talent and fierce dedication to her work have made her a global icon. Known through much of her career only to the fashion set, the 2009 documentary film, 'The September Issue' turned the celebrity-adverse Coddington into an international star. In 2016, after nearly thirty years as creative director of Vogue US, Coddington embarked on her new role as the magazine's creative director-at-large.
As featured in Allure, Architectural Digest, the Atlanta Journal Constitution, The Daily Telegraph, Dazed, ELLE Decor, the Financial Times, i-D, The Guardian, The Hollywood Reporter, the Las Vegas Review-Journal, the New York Observer, The New York Times, OUT, Palm Beach Illustrated, Vogue, W, Women's Wear Daily, and on The Cut and Refinery29; as heard on NPR's All Things Considered
"A fantastic record of so many iconic photographers, great styling and great work. If you're interested in fashion you've got to have it!" —Sir Paul Smith
"Visually breathtaking." —New York Observer
"[Coddington] breathes new life into her shoots with behind-the-scenes stories about working with some of the world's most famous actors, photographers, artists and models." —FT.com
"The world as a stage, of fashion as a story, of glamour as a way of life [...] ladies and gentleman, welcome to Graceworld." —The Herald (Scotland)
"Grace Coddington is one of the greatest living stylists... Some of the most iconic and intoxicatingly romantic images in fashion history." —DazedDigital.com
"Beautiful." —Refinery29
"Inspiring... Prepare to dream." —
Daily Telegraph Magazine
"What's really interesting are the personal stories [...] and the anecdotes about working with the world's best photographers. The images are powerful and show the influences on her work of film, art, photography and literature." —Irish Times online
"There is something about a coffee-table book. The weight, the gloss, the unashamed escapism. There is also something about Grace Coddington, the creative director-at-large of American Vogue and one of fashion's most treasured image-makers. So, naturally, when the two combine, it's a delight." —ThePool.com
"The ultimate inspiration." —TopShop blog
"Her highfalutin troupe of models, celebrities and photographers travel the world within these pages, and its locations span from the wild Dartmoor plains to the decadent insides of stately American homes. For fans of the fantastical, this glossy new release is the rabbit hole you'll struggle not to fall down." —TheCultureTrip.com
"Coddington has always been in a league all on her own; her incredible editorial fashion narratives virtually unmatched. They are lavish, bold beautiful and always tell a story, which to Coddington, "was as important as the fashion itself... The book is more than a simple collection of fashion spreads; it is "a life" spread over three decades, almost akin to looking back at a family photo album." —Image.ie, Jennifer McShane
"A compilation of her memorable sittings." —ELLE Decor
"Solidifies that Coddington's genius and creative mind will have a lasting effect in fashion for many, many years to come." —Interview Online
"The Vogue spreads showcased in this slipcovered coffee-table book are all powerfully evocative, narrative in design, sometimes startling, often humorous and always compelling." —Baltimore Style Magazine
"Clear space on your coffee table - or your Christmas list... Gorgeous... The iconic US creative director and stylist collages her best bits from the last 15 years in this lavish 400-page doorstop. Mario Testino, Annie Leibovitz and Mert & Marcus head up the starry roll-call of featured photographers." —Glamour
"The model-turned-editor has created some of the most memorable fashion shoots in collaborations with iconic photographers." —Allure Online
"Inside the legendary Vogue editor Grace Coddington's second and final volume of her work are the kinds of magical images that take you on a wild journey both through her imagination and around the world." —Architectural Digest Online
"[This] luxurious, slip-cased edition would make a handsome addition to any fashion devotee's library. As Time Magazine put it: "If Anna Wintour is the Pope, Coddington is Michelangelo." —BBC Culture.com
"Inspirational... Dazzling creativity." —Homes & Interiors Scotland
"Amazing Grace... The final volume of the collection work of American Vogue's creative director at large, international fashion icon and your favourite cat lady, Grace Coddington." —The Observer Magazine
"An enchanting collection... Stunning imagery aside, the book also includes loving praise from some of the fashion and entertainment industry's heavy hitters." —MissBish.com (Hong Kong)
"Fabulous... An essential read."—CountryAndTownHouse.co.uk
"A visually striking book from a true fashion legend." —The City Magazine