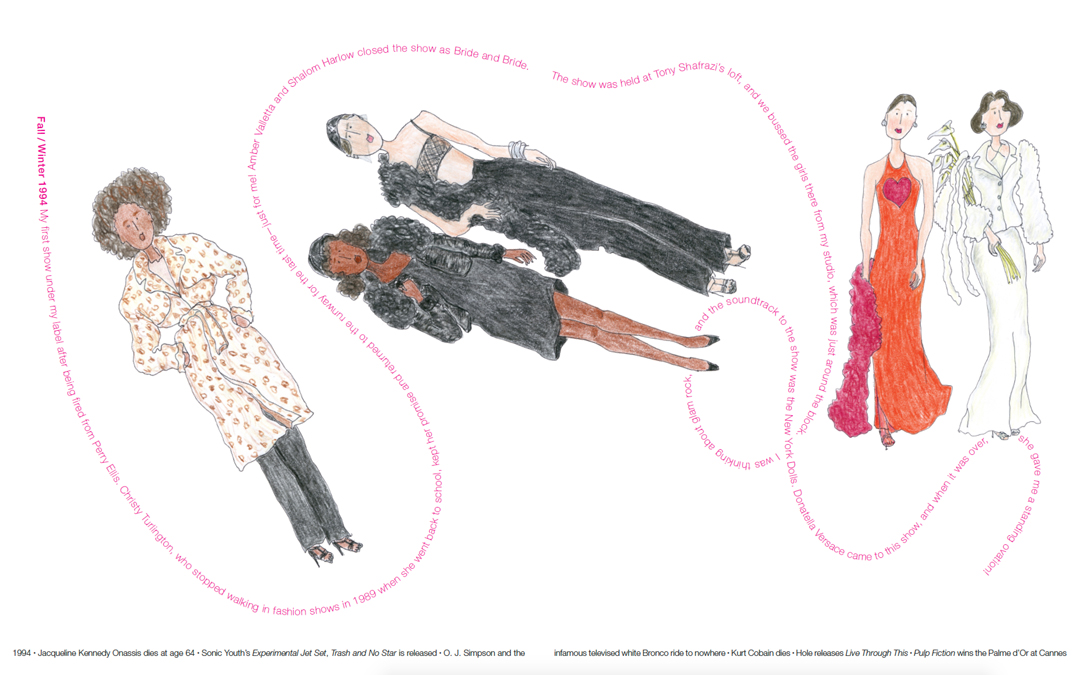 Marc Jacobs remembers 1994
Christy Turlington, the New York Dolls and Donatella Versace all feature in Jacob's look back at this vintage year
Marc Jacobs Illustrated is a beautiful book, featuring over 50 collections created by the fashion designer Marc Jacobs in the past 25 years, all illustrated by American Vogue's creative director at large (and fellow Phaidon contributor) Grace Coddington.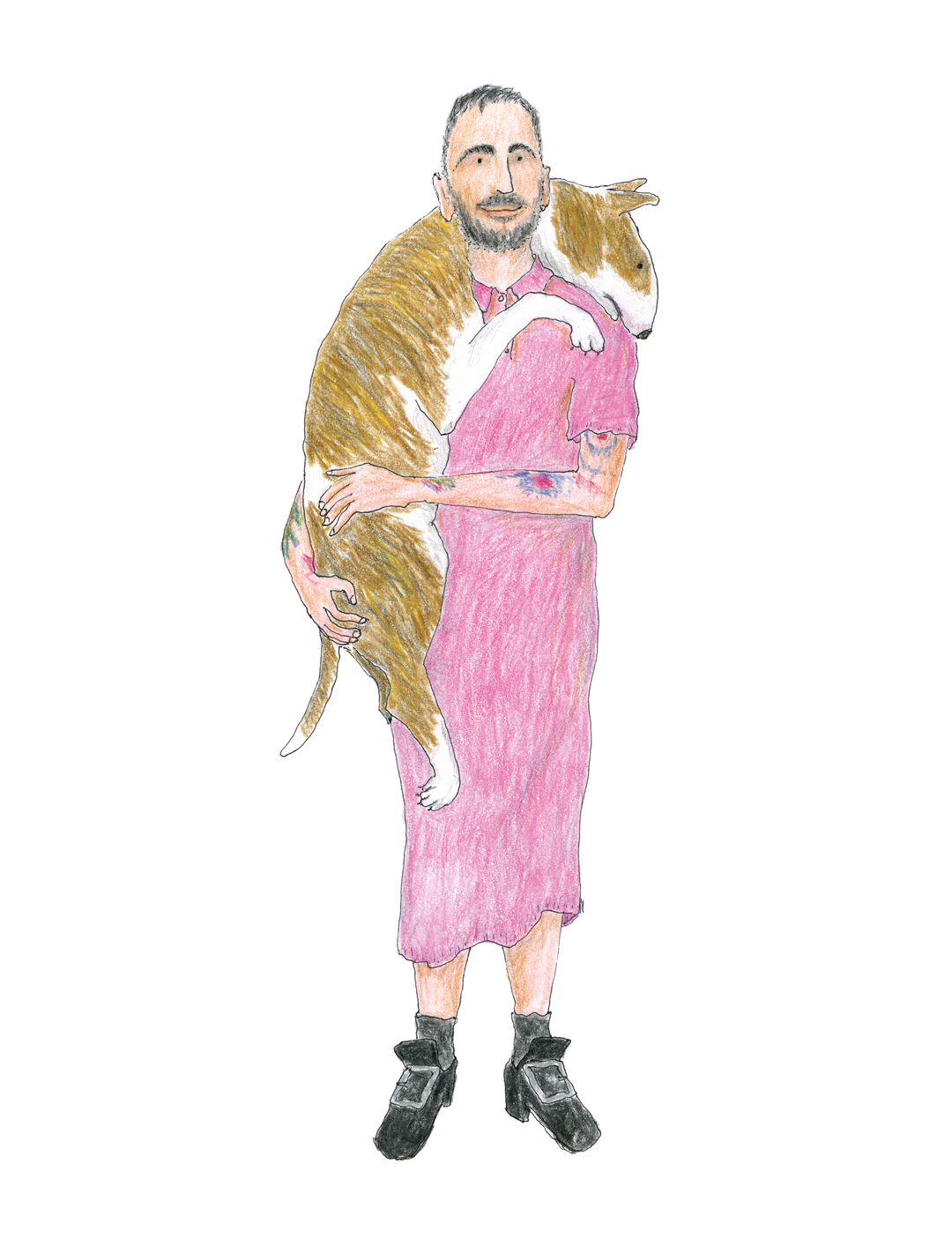 Grace's pictures are great fun, and Marc's recollections are equally engaging. Here's he recalls the events surrounding his Fall/Winter 1994 collection.
"My first show under my label after being fired from Perry Ellis. Christy Turlington, who stopped walking in fashion shows in 1989 when she went back to school, kept her promise and returned to the runway for the last time - just for me! Amber Valletta and Shalom Harlow closed the show as Bride and Bride.
The show was held at Tony Shafrazi 's loft, and we bussed the girls there from my studio, which was just around the block. I was thinking about glam rock, and the soundtrack to the show was the New York Dolls. Donatella Versace came to this show, and when it was over, she gave me a standing ovation."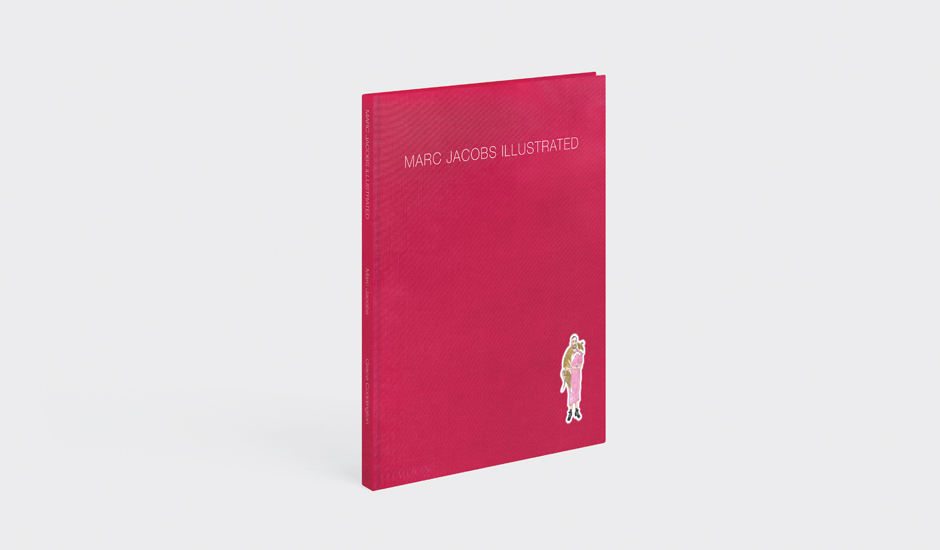 For more from Marc and Grace, order a copy of Marc Jacobs Illustrated here. For more from Grace go here; And if you like to look back on fashion photographs from collections gone by, take a look at Issues: A History of Photography in Fashion Magazines.