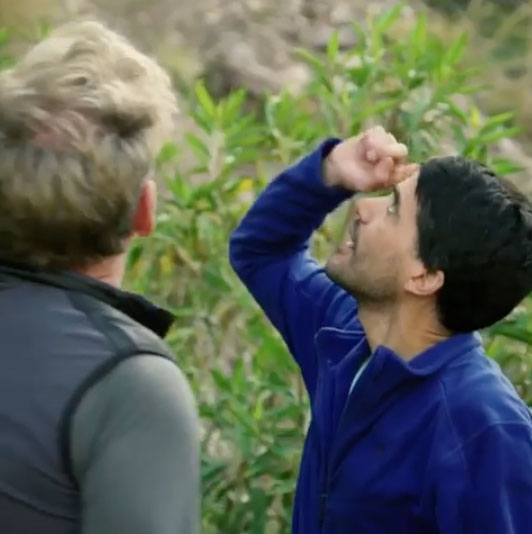 Virgilio Martínez and Gordon Ramsay go wild in the Andes
The Peruvian chef helps Ramsay shoot an episode of new TV show, Uncharted, in the South American highlands
The British chef Gordon Ramsay tends to go wild in pretty urbane settings, unleashing tirades of criticism on hapless chefs and restaurateurs. However, this summer, his new series will see the chef and TV personality strike out into even wilder territory, when National Geographic broadcasts Gordon Ramsay: Uncharted, a new series that, the chef says "draws connections between exploration, adventure and food — with a dash of friendly food competition."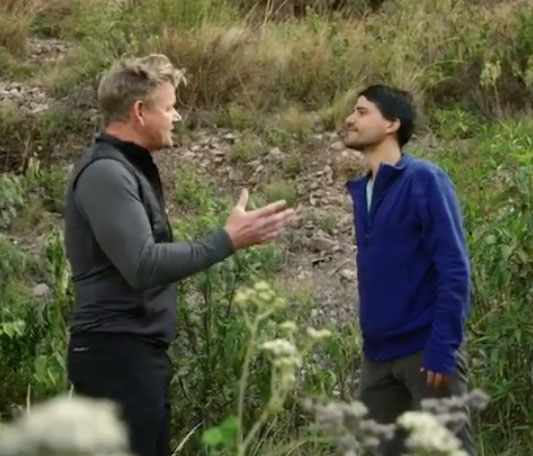 For one of the first season's episodes — which will begin screening in July — Ramsay has teamed up with the Peruvian chef and Phaidon author Virgilio Martínez, to create dishes using that country's diverse flora and fauna.
Ramsay travelled to the Andean settlement of Cusco to shoot footage with Martínez. Together they climbed the Peruvian rock faces, caught fish, fried grubs, and served dishes to local people.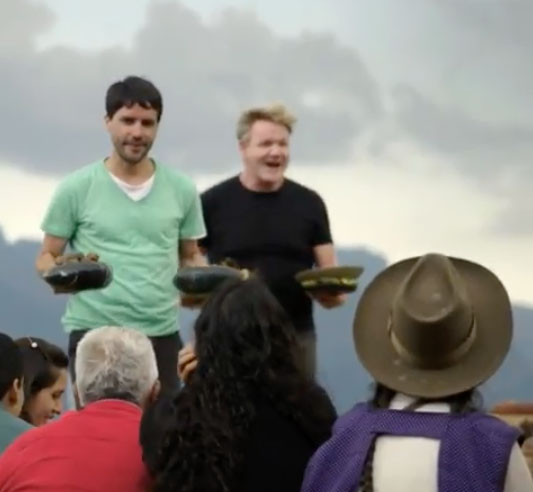 It sounds like the chef found his ideal guide; Virgilio's book, Central, is organised by altitude, with each chapter highlighting different ingredients that thrive at different climates in Peru, from the seashore to the mountain peaks.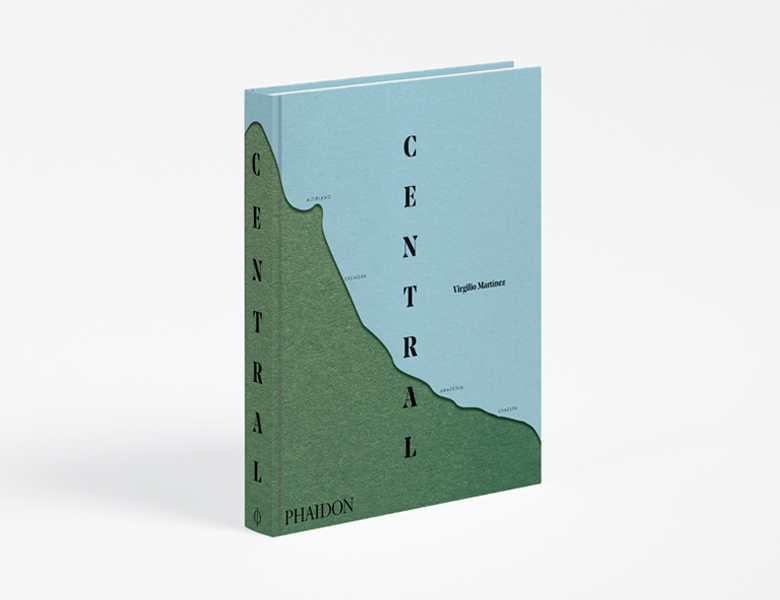 To find out more about the kind of dishes Martínez draws from this unique landscape, order a copy of Central here.