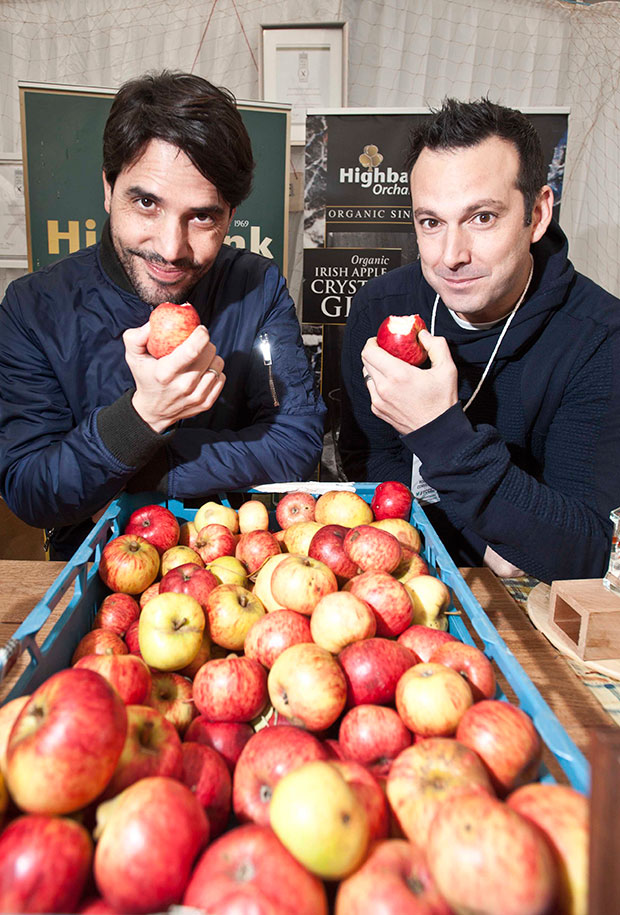 Virgilio Martinez and friends give food for thought
Food on the Edge festival plays host to nourishing bites from Massimo Bottura, Daniel Burns and Will Goldfarb
As the publisher who brought many of the world's biggest chefs to Phaidon, you probably wouldn't be surprised to find that Emilia Terragni – or the queen of cookbooks as she's been called – goes to pretty much every food festival going.
She just called us from Food on the Edge, a two-day festival in Galway, Ireland that attracted some serious culinary superstars over the last two days.
The aim of the symposium is to challenge our perspective on food and our connection to it. Approximately 50 chefs speak over the two-days. All are chosen for their innovation, passion and influence on today's food culture. Naturally, there were a lot of Phaidon chefs there - both current and future (the latter know who they are!)
The idea of the festival is that each speaker, with their own unique perspective, talks for 15 minutes on the cultural, social, environmental and educational aspects of food. The emphasis for the talk is on their vision for the future of food and how everyone, with a little bit of leadership, can make things better on both a local and on a global level.
Massimo Bottura (who arrived at four in the morning due to a delayed flight) gave a rousing speech describing how his recent Refettorio Ambrosiano project with JR at the Brazil Olympics was as much a cultural event as a charitable endeavour.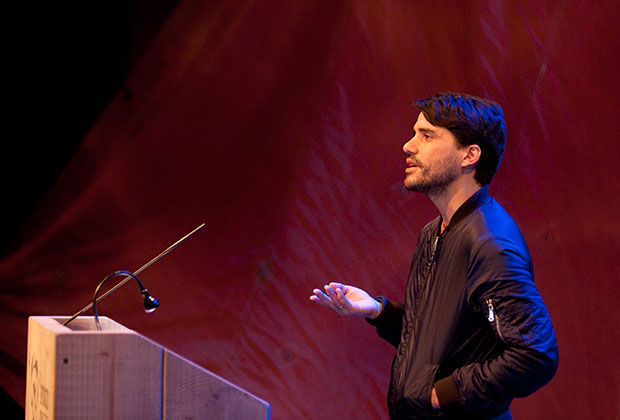 Virgilio Martinez of Central meanwhile, explained his concept of structuring a menu vertically by altitude – rather than horizontally by geography - and talked enthusiastically about Mater Iniciativa, an inter-disciplinary group of professionals who travel throughout Peru in search of unique ingredients which Martinez incorporates into his cooking.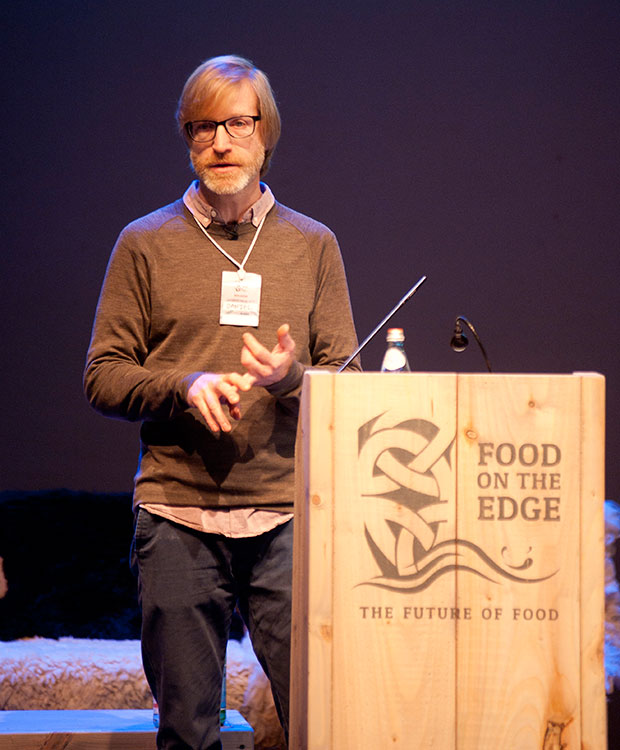 And our Food & Beer co-author Daniel Burns gave an equally passionate and interesting speech on how he is able to commission and produce a beer to accompany a meal purely because, unlike wine, it is so quick to create and does not depend on the quality of a particular year's grapes. He told the symposium about some special beers he'd created featuring chillies and chocolate recently. – not in attempt 'to do something weird' but more to give 'back special flavours to the beer', he said.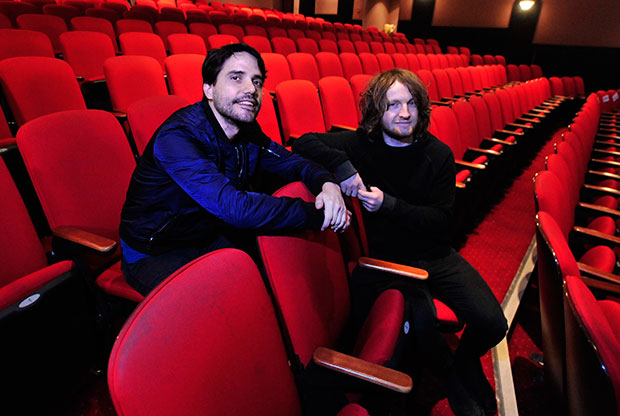 But it was also the less well known chefs who caught Emilia's attention. Douglas McMaster for instance, is the founder and head chef of Brighton restaurant Silo, a 100% zero waste endeavour where everything - from the food to the furniture - is recycled. A couple of years back Douglas won the title of 'Britain's most irreverent chef' after cooking a tasting menu comprised of food that would have been "wasted". 

Liana Robberecht meanwhile, a Calgary, Canada based chef is pursuing a similar sustainable path, working with a Toronto company developing cricket flour. Crickets are low in fat and sustainable due to the obvious fact that they consume very little.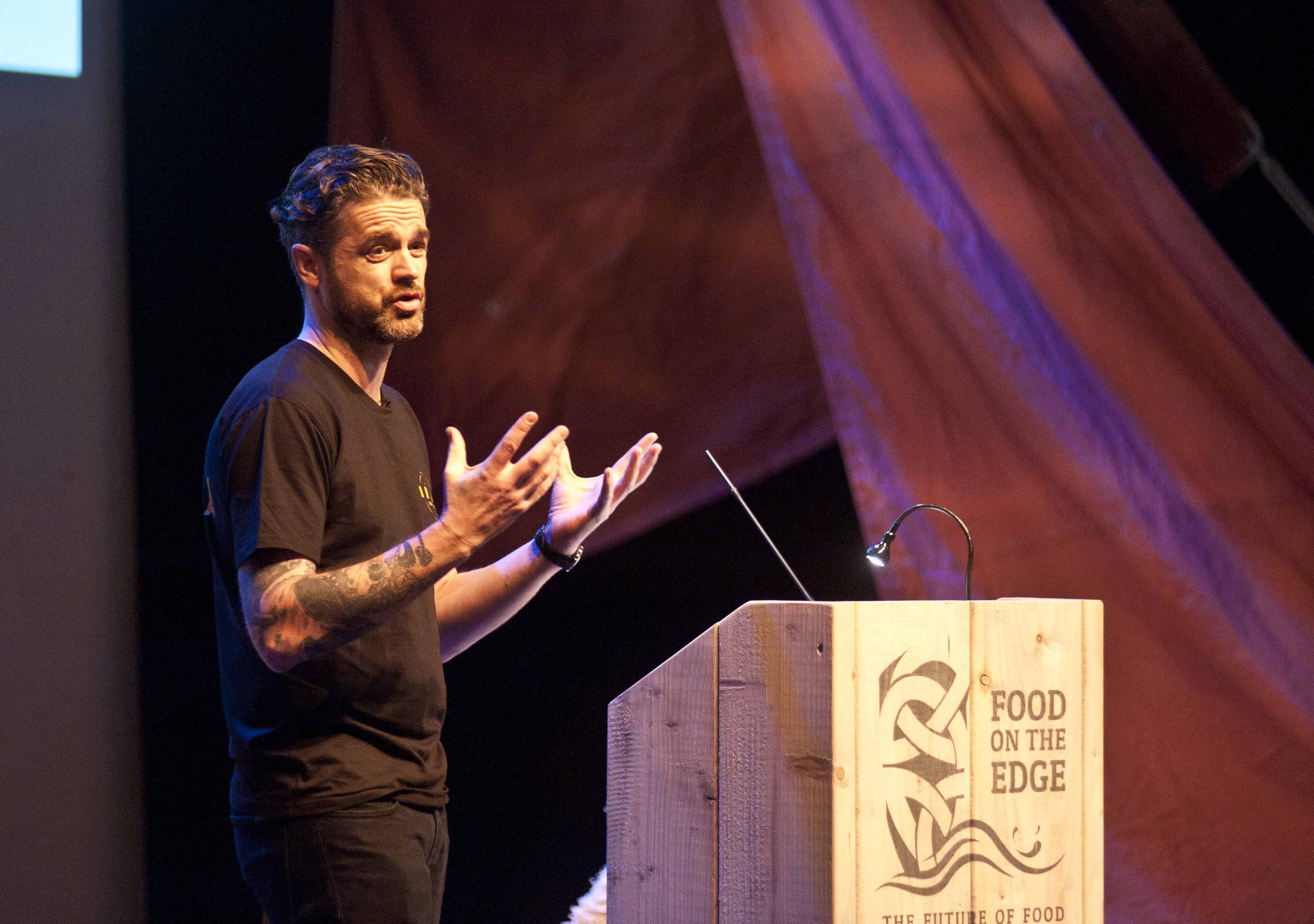 Scottish chef Jock Zonfrillo, who moved to Australia in 2000 and is researching Aboriginal techniques and ingredients, also spoke eloquently. Jock has created an organisation called Orana to promote and catalogue the disappearing techniques. His cooking honours Australia's food history, as he seeks to unify cultures through the use of indigenous ingredients and define Australia's
Will Goldfarb, a New York pastry chef who battled cancer and relocated to Bali, told the conference how he works with fresh spices and sugar rather than dried. Godlfarb previously worked in the kitchens of Ferran Adria, Tetsuya Wakuda, Paul Liebrandt and Morimoto. He directs the pastry program at KU DE TA, Seminyak.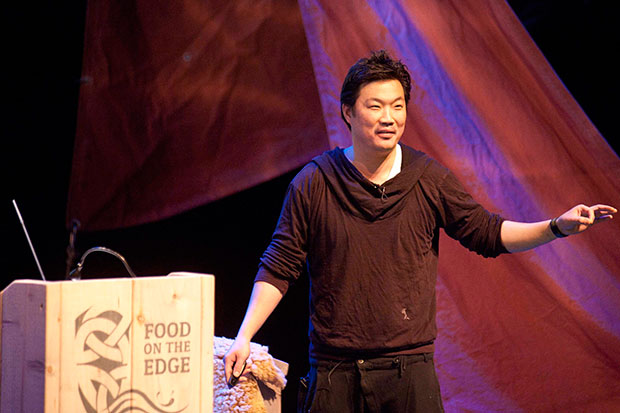 Finally, Andrew Wong, the founder and head chef of London Pimlico restaurant A.Wong, spoke about creating an elevated form of Chinese cuisine based on the ancient techniques of Chinese cooking in a bid to change the perception of Chinese food outside Asia.
All in all the symposium proved that the future of food is in very safe hands. You can get inspired and maybe even get involved by taking a look at the Food on the Edge website, and of course by buying the great books by many of the chefs who attended in the food section of our store.