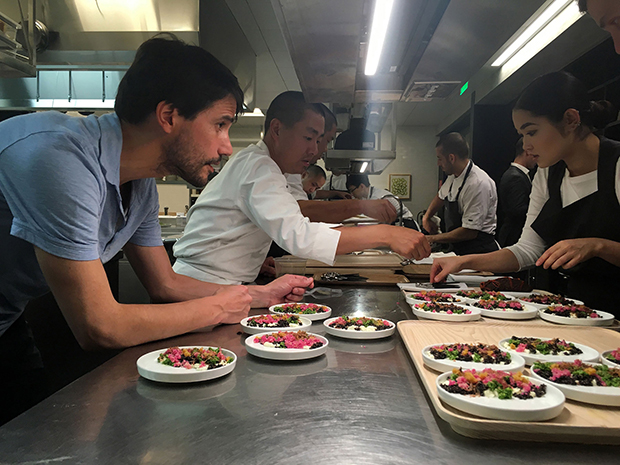 Virgilio's brush with Gwyneth Paltrow on US tour
The Peruvian chef mingled with authors and even a Hollywood star during his book tour of North America
The brilliant Latin American chef Virgilio Martinez uses Peru's wide biodiversity and climatic variation to his advantage at Central, his restaurant in Lima. However, when he came to tour the US to promote his new book, he was equally at home in the diverse social and cultural milieu of North America, moving among fellow authors, chefs, reporters, TV hosts and even a Hollywood star.
Beginning in Boston, Virgilio and his sister Malena – a trained physician who heads up Central's food research body – spoke at Harvard University's School of Engineering and Applied Sciences as part of their Science and Cooking lecture series. They screened videos, demoed dishes, discussed the ideas behind Central and showed several ingredients native to Peru.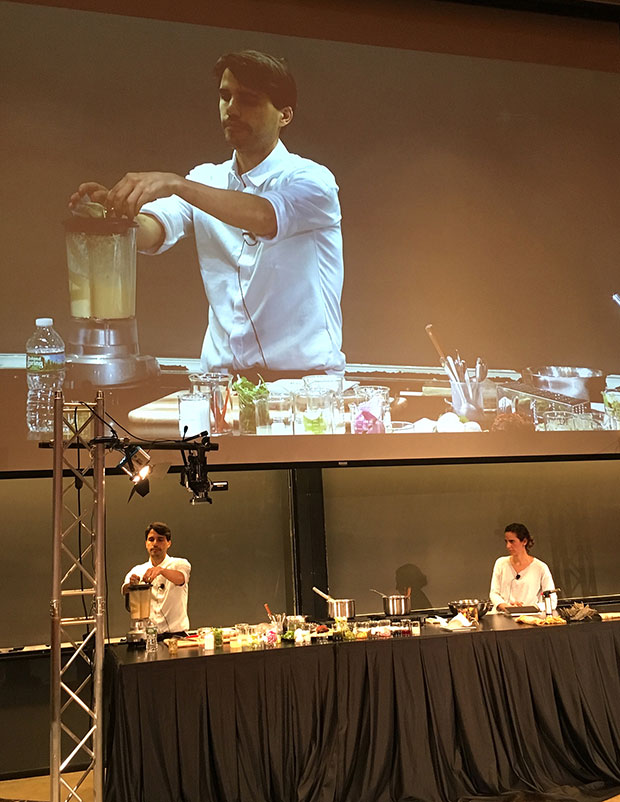 Virgilio also signed copies of Central at the Harvard Bookstore and conducted two great radio interviews. The first was with with Christopher Kimball, formerly of Cooks Illustrated and America's Test Kitchen, now of the newly established Milk Street Kitchen; the second with Boston's NPR affiliate WBUR, as an On Point guest with Tom Ashbrook. Virgilio prepared three dishes for Tom to taste on air. You can listen to the NPR appearance here.
Later, Virgilio travelled on to New York for his first event at the SoHo boutique, Maiyet, where he spoke with Central's co-author Nicholas Gill, mingled among guests at a champagne reception and signed copies of his new book.
The next day Virgilio and Malena conducted an interesting interview with three journalists at Bloomberg. He spoke at length with Kate Krader, the food editor, as well as with Nikki Ekstein, the travel editor and Howard Chu-Eoan, the managing editor of Bloomberg Businessweek and avid foodie. From Bloomberg Virgilio went to Food & Wine magazine to do a Facebook Live interview and discuss Peruvian ingredients.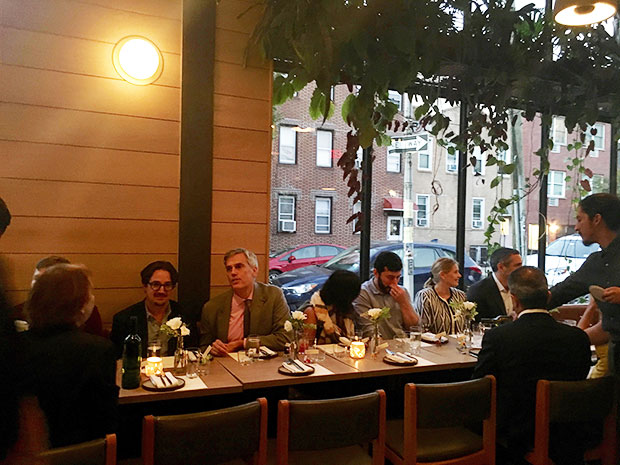 That evening Llama Inn restaurant in Brooklyn hosted a family-style dinner for Virgilio his friends and fans, with the book included as part of the ticket price. The meal featured dishes by Llama Inn's chef Erik Ramirez with one dish by Virgilio.
The next day Virgilio stopped by the Kitchen Arts and Letters bookstore to sign copies of Central, and conducted a lecture and demo at the International Culinary Center in SoHo for students and alumni.
On Friday Virgilio kicked off the day with an appearance on Heritage Radio's Food Talk show with host Michael Colameco, followed by an interview with New York Times's Dan Saltzstein. His last interview in New York was for the Standard Hotels; you can read the Standard piece here.
On Saturday morning Virgilio flew over to the West Coast, up to Napa Valley to present a lecture at the CIA: Copia, the Culinary Institute of America's new West Coast campus. The chef spoke about his food, showed videos, and discussed Peruvian ingredients. He travelled on to San Francisco that evening for a delicious dinner at Corey Lee's Benu.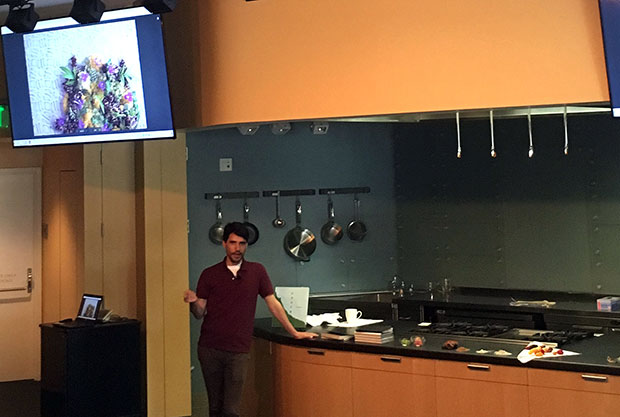 On Sunday Virgilio went to Omnivore Books and did a short Q&A with owner, Celia Stack; and on Monday morning Virgilio was interviewed by Joel Riddell for his podcast Dining Around.
That evening's event at Corey Lee's InSitu restaurant in SFMoMA included a conversation between Virgilio and editor-in-chief of Lucky Peach, Chris Ying, followed by more food and drink, and a book signing. Chefs and industry professionals such as David Kinch from Manresa, Daniel Patterson from Coi, and Joshua Skenes from Saison were among the guests who attended the event. Corey gave the entire InSitu staff copies of the book.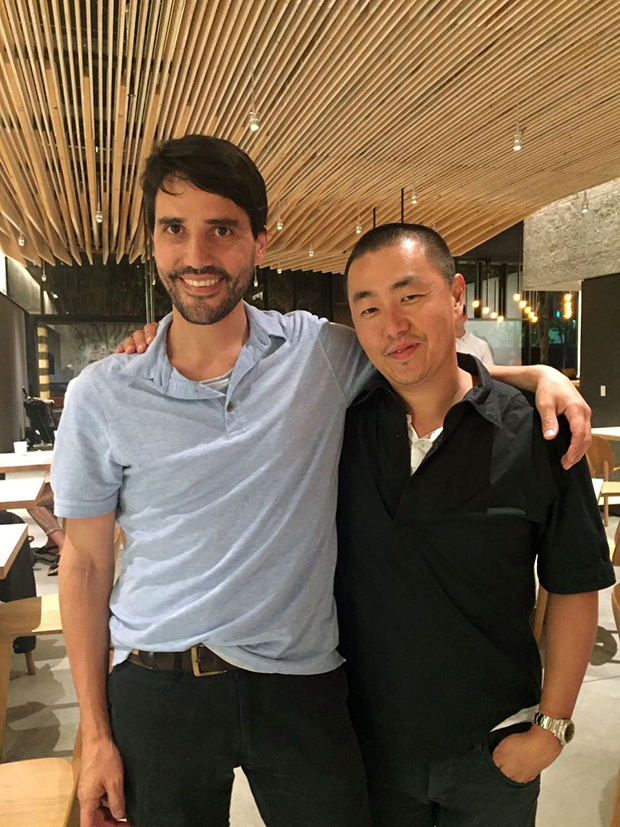 Finally, Virgilio flew on to Los Angeles, for KCRW's Good Food show, NPR's Southern California radio affiliate. Following Good Food, Virgilio stopped by Gwyneth Paltrow's website, Goop for an interview with the food editor, Thea Baumann, and even caught sight of Gwynnie herself. The Goop editors were equally excited, and plan to run a feature on Virgilio and Peruvian food in early 2017. Martinez rounded off the tour with another excellent meal at Jeremy Fox's Rustic Canyon, before returning to Lima.
To find out more about the chef and his wild cuisine by ordering a copy of Central here.