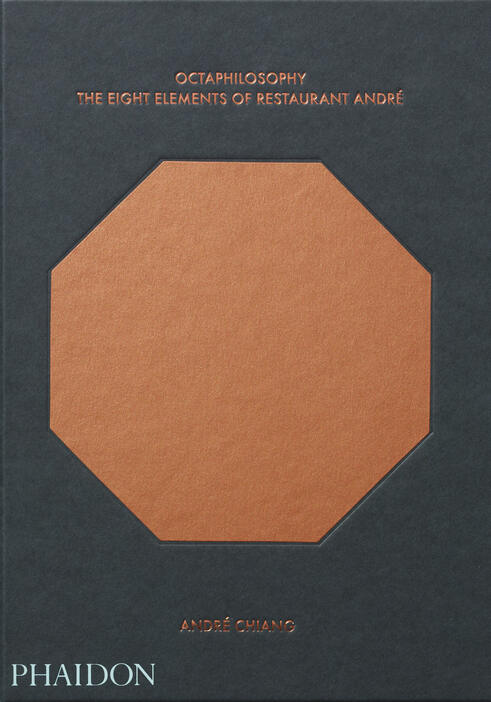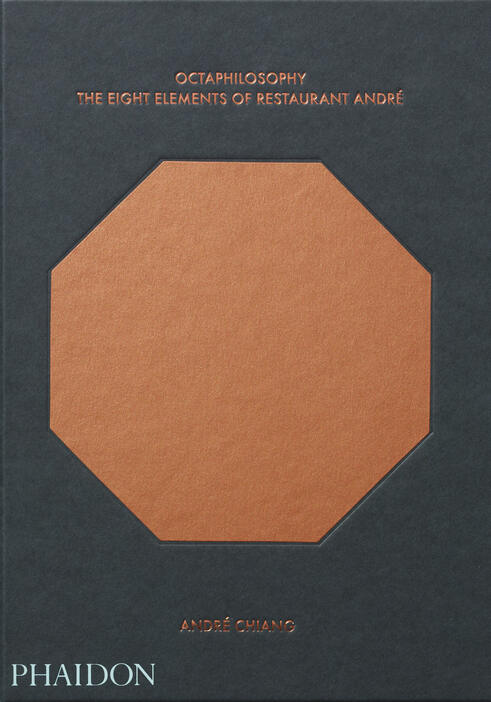 Octaphilosophy: The Eight Elements of Restaurant André
The culinary philosophy of premiere chef André Chiang, whose Restaurant André is in the top 50 world's best restaurants list.
Headed up by chef-owner André Chiang, Restaurant André's menu centres around his 'Octaphilosophy' taking into account Chiang's eight elements of gastronomy: salt, texture, memory, purity, terroir, south, artisan and uniqueness.
Octaphilosophy, explores one year in his restaurant. Including snacks, mains and sweets over each season, and the stories and processes behind each dish, Chiang will share his unique approach to food combining the technical precision of Asian gastronomy with the Western culinary preference for produce, producers and seasonality.
Heavily illustrated with photos of the working kitchen, and the final results, Octaphilosophy will be one of the first cookbooks to capture the emerging gastronomic scene in Asia and its leading proponent.
Specifications:
Format: Hardback
Size: 290 × 214 mm (11 3/8 × 8 3/8 in)
Pages: 304 pp
Illustrations: 150 illustrations
ISBN: 9780714871158
André Chiang was born in Taiwan and moved from Japan to France at age 15. He worked in several Michelin-starred restaurants there, training under Pierre Gagnaire, Joël Robuchon and Alain Ducasse. In 2010, he moved to Singapore to open his 30-seat Restaurant André, which is on the World's 50 Best list. In Singapore he also is invested in the restaurants Burnt Ends and Bincho, RAW in Taipei, and Porte 12 in Paris.
Lotta Jörgensen wrote the narrative text in Octaphilosophy with André Chiang. She is co-founder of creative gastro-brand consultants Fool Agency and co-editor-in-chief of award-winning gastronomic magazine Fool, with her husband, photographer Per-Anders Jörgensen. Lotta is also an art director specialising in magazine design and brand identity.
"Chiang expounds on the creative approach used in his self-named Singapore restaurant, combining French produce with Asian precision."—Centurion
"This season's most beautiful restaurant cookbook." —Eater
"With so many irresistible recipes to choose from, we're in our element." —Wallpaper
"In this strikingly designed book... Stunning food photos and black-and-white action shots from the kitchen complement Chiang's exploration of the eight elements." —Food Fanatics Online
"Stunning... A book about inspiration, a book about challenging your creative process." —Stockpot
"For those who worship at the temple of high gastronomy." —The Caterer