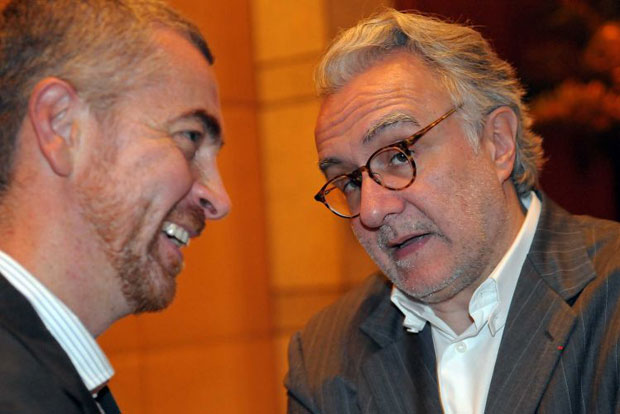 My friend Alex Atala by Alain Ducasse
"Alex's understanding of ingredients borders on fervent passion. Going to a market with him is like diving into the very depths of the Brazilian land!" he says about the chef and author of D.O.M. Rediscovering Brazilian Ingredients
We'd like to share with you Alain Ducasse's thoughts on his various meetings - inlcuding his first ever meeting - with Alex Atala, the man behind D.O.M. in Sao Paulo and the author of our great new book D.O.M. Rediscovering Brazilian Ingredients. Alain has written the foreward for the book and it's from that foreward that we reproduced below, Alain's thoughts. We think they give a great insight into aspects of Alex's work. Don't forget, you can order the book in the shop and learn more about it from its editor Daniel Hurst. Meanwhile, Here's Alain:
"The first scene took place in Brazil at the start of 2011. I was visiting São Paulo and, as is my wont, devoting large chunks of time to immersing myself in the atmospheric surroundings of the vibrant city. A friend of mine who lives in the city said to me: 'There is a young Brazilian chef that you absolutely have to meet.' You guessed it – that young chef was Alex Atala. So off I went to the magnificent Jardins district of the city. It was still early when I arrived at D.O.M., and Alex suggested that we went to a market... my favourite hobby. The trip was revelatory. Everywhere there were local ingredients, and I found myself smelling, feeling and chewing the remarkable produce on display at every opportunity. The other revelation was Alex's understanding of these ingredients – an intimacy bordering on fervent passion. Going to a market with him is like diving into the very depths of the Brazilian land.
Scene two took place a few hours later in his restaurant on Rua Barão de Capanema. There the magic continued. With each mouthful of his food it was clear that Alex knew how to channel all of his knowledge of these ingredients, and the emotion he felt for them, into his cooking. What ought to have been just a lunch resonated for much longer: we spoke, we ate... it was nothing short of momentous.
The third scene took place in my native France. For a long time I had wanted to gather together various chefs that I had met from all over the world in Paris to introduce them to the food aficionados over here, believing that by reaching out and learning from the remarkable food being produced around the world that we could further our own cooking and drive forward gastronomy as a whole. So it was that in January 2012 I organised the first of my essential meetings, and I invited Alex Atala to devise the very first menu. We had his famous priprioca, of course, as well as black rice, mandioquinha, taperabá and brazil nuts. And then the manioc root in its many different incarnations: tapioca, chibé, tucupi... The guests, captivated by the remarkable ingredients and skilfull preparations, fell under his spell just as I had six months earlier in São Paulo.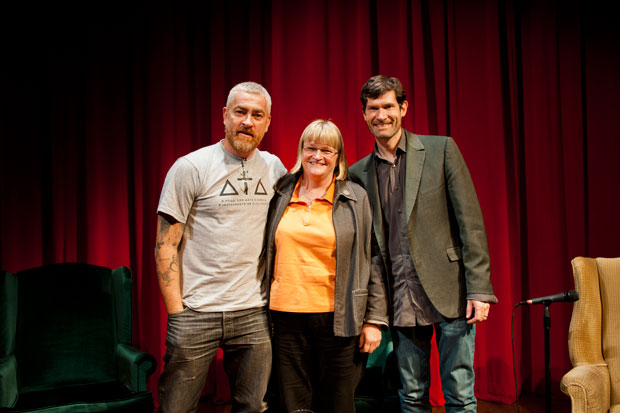 There are, of course, two obvious factors that explain Alex's success: work and talent. Work in the form of the long initiation process carried out in Europe. He first arrived in Belgium, then moved to France, and finally ended up in Italy. Over the course of these wanderings he has passed through some very fine kitchens, including those of Jean-Pierre Bruneau in Brussels and Bernard Loiseau in Saulieu. As for talent, what follows in this book shows that he has no shortage in that department.
But there is also another explanation. A phenomenon that is separate from Alex and is to do with contemporary cooking. To do with the powerful dynamic that is lighting the way for Alex's success.
Let's go back to the start. The young Brazilian, barely 20 years old, discovers cooking in Europe. He learns classical techniques, particularly French techniques. He becomes aware of the fact that in contemporary French cooking, techniques are considered secondary to ingredients. When he returns to Brazil at the start of the 1990s, he looks around him: where are the ingredients to which I am going to apply these new techniques? They exist, of course. But they are far away – not just in geographic terms, but also psychologically. These are simple ingredients used by humble people, a far cry from the urbane, accepted practices from the world of international cuisine. So Alex embarks on a quest. To redefine traditional Brazilian ingredients and local understanding by incorporating them into the best modern and classical cooking techniques.
This movement of chefs seeking to redefine the importance of land and place is, in my mind, the most important phenomenon taking place today in the world of gastronomy. We see it in Brazil – Alex has been one of its pioneering figures. We also see it in many other countries, with each chef taking advantage of his country's own unique larder.
It is an irresistible force. It is in the process of profoundly reshaping the landscape of world cooking – skill and knowledge are nowadays truly shared, and talent can be found everywhere. As a result, every single country can, potentially, play out their role in the great global theatre of gastronomy.
This also spells a wonderful celebration of the vitality of cooking. Using the same basic techniques (essentially French ones, as it happens), each one, within its own context and culture, is equal to the task of identifying, renewing and reviving its culinary tradition. In the presence of such a proliferation, everyone is a winner.
This is a positive movement for the planet, too. When cooks look for produce that is available around them, they come face to face with producers. Even better, they begin to show concern for the way in which this produce is grown or gathered, for how our seas are fished. Preference goes to those responsible producers who work in balance with nature – after all it is they who produce the best, most delicious ingredients. The result is an exemplary link between the producer and the chef, one which has the capacity to bring about a real transformation in the care we take when managing rare resources. This is especially important in Brazil, a country whose unique natural resources and remarkable environment are under constant threat.
In D.O.M. Rediscovering Brazilian Ingredients, Alex Atala bears witness to his vision of tomorrow's cuisine. This is his manifesto for food that is local, healthy, fair and seasonal, and which respects ingredients, sustainability and the environment. Enjoy the feast!