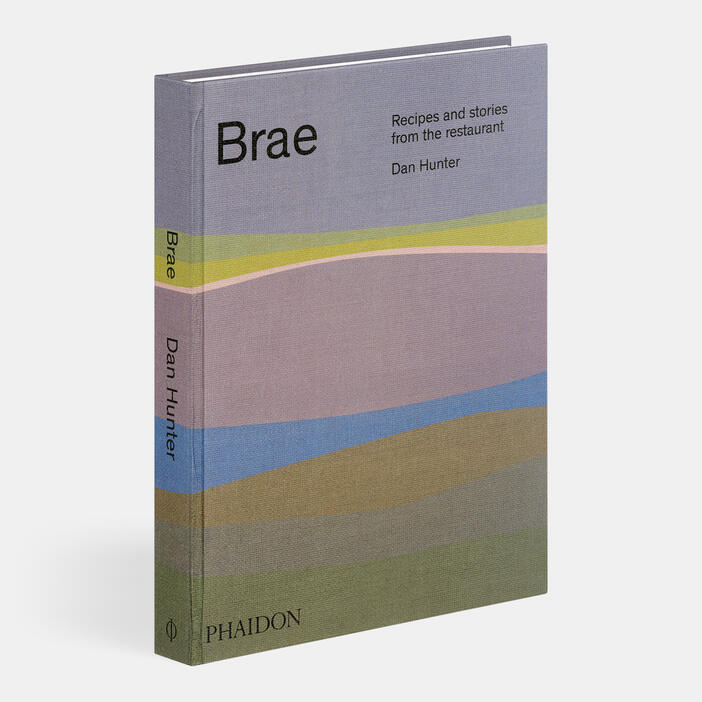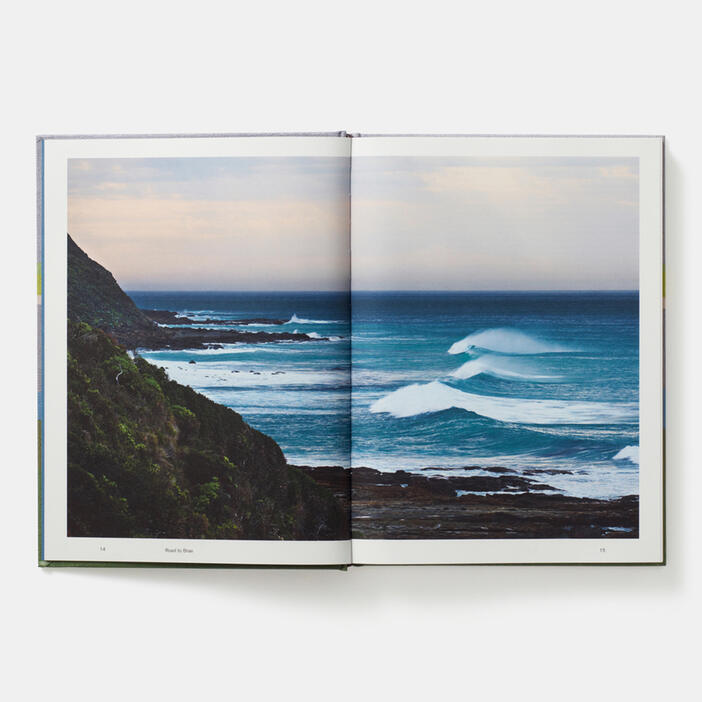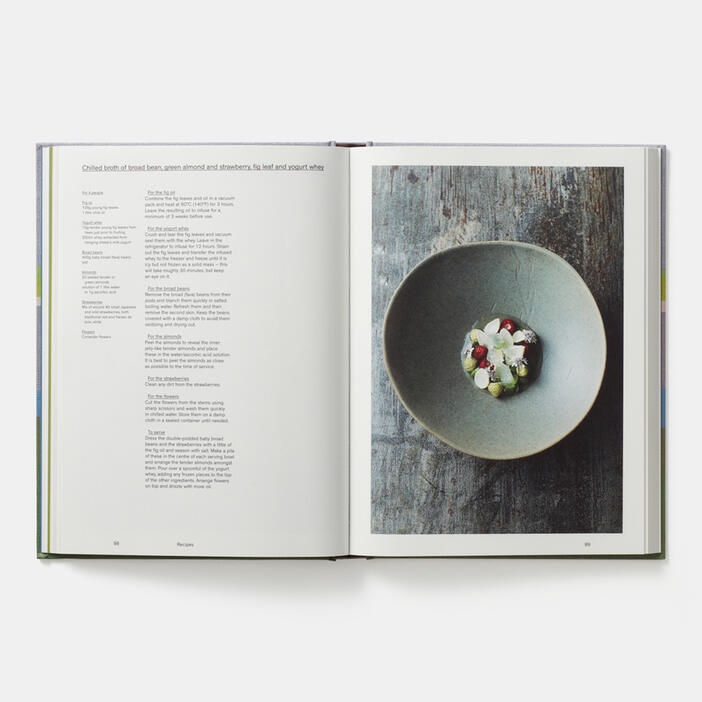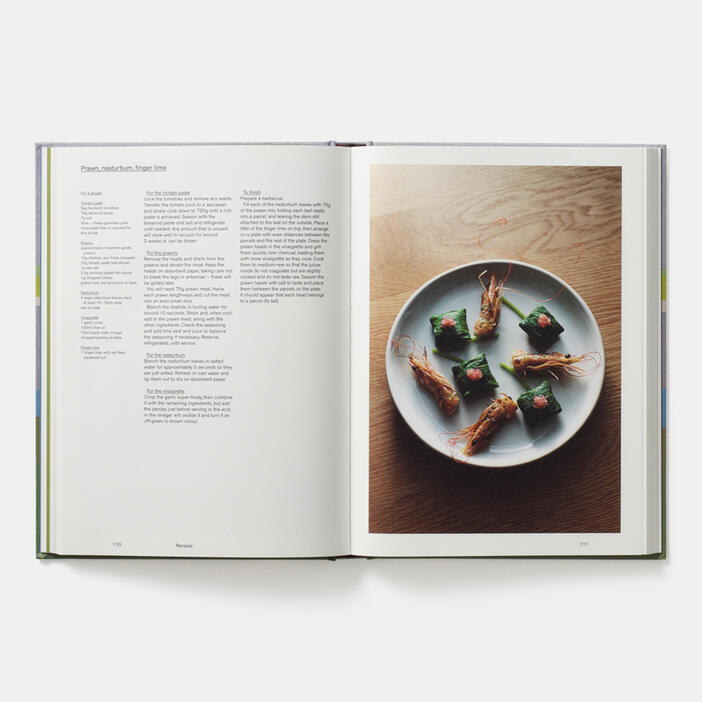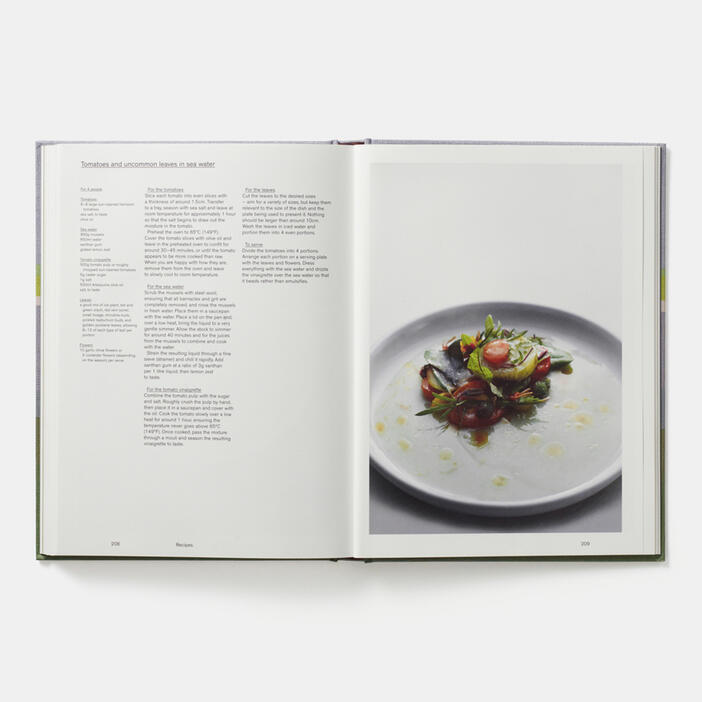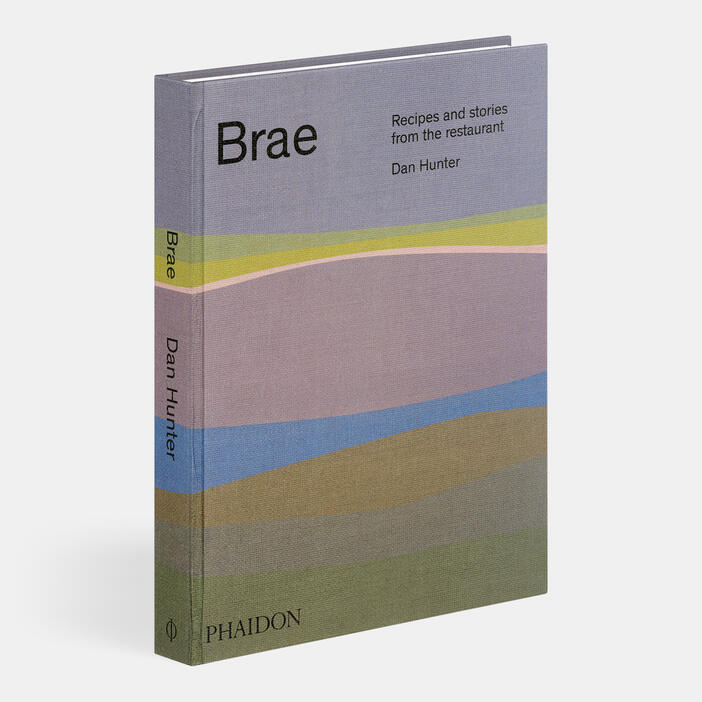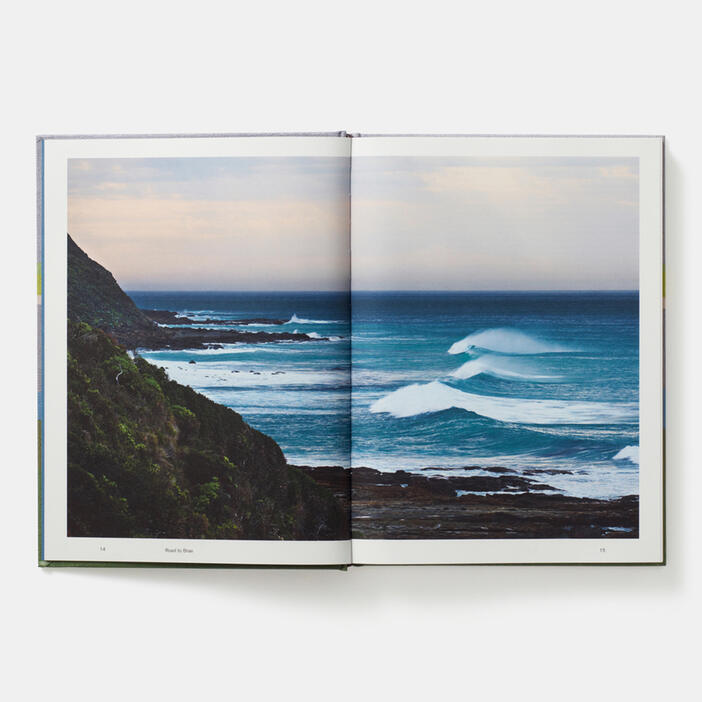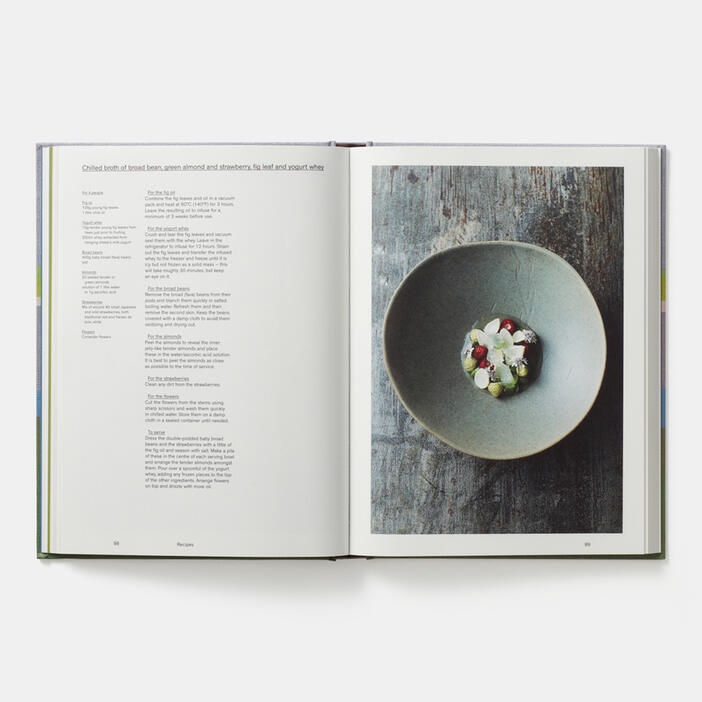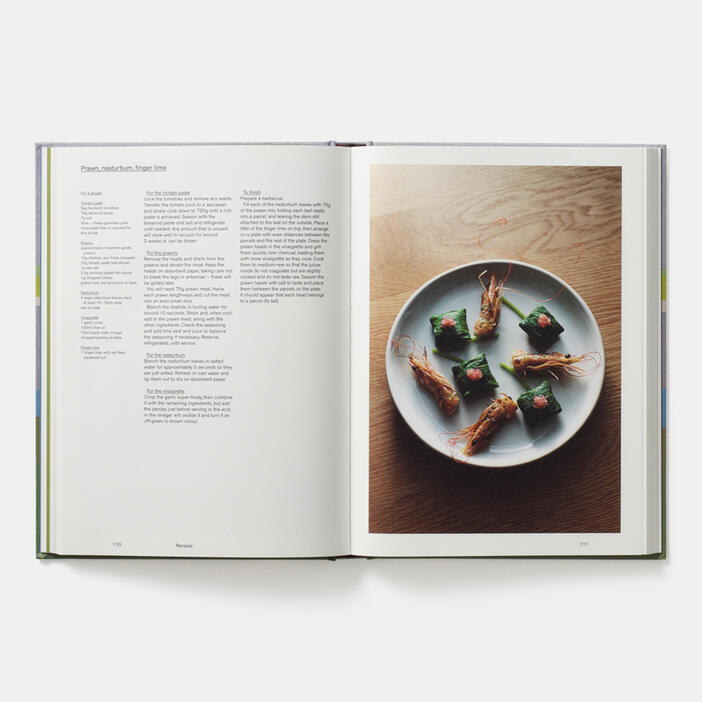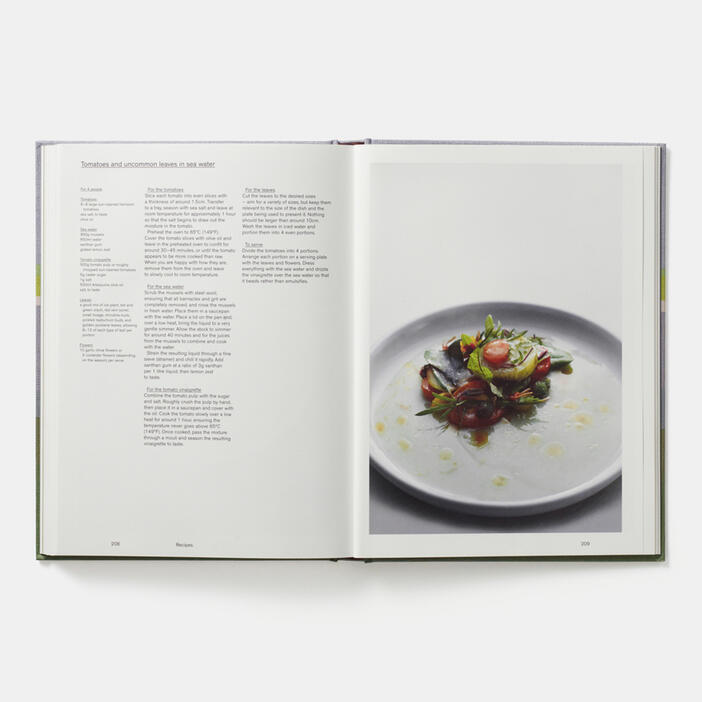 Brae: Recipes and stories from the restaurant
Price AUD$75.00 Price CAD$75.00 Price £39.95 Price T59.95 Price USD$59.95
The debut book from Dan Hunter, the celebrated award-winning pioneer of modern Australian food
In the countryside outside Melbourne, Chef Dan Hunter has transformed a rustic farmhouse into the award-winning Brae, one of Australia's most exciting dining destinations. Brae attracts diners from around the world with its fine-dining approach to hyper-local cuisine. In this, his first book, Hunter explores the theme of place and its impact on him and on his unique style of cooking. Set against the dramatic backdrop of Australia's landscape, his story is reflected in lush colour photography of his food and the environment.
Specifications:
Format: Hardback
Size: 290 × 214 mm (11 3/8 × 8 3/8 in)
Pages: 256 pp
Illustrations: 150 illustrations
ISBN: 9780714874142
Brae is the vision of chef and owner, Dan Hunter. Dan's journey with cooking has taken him around the globe and into the kitchens of some of the world's most acclaimed restaurants, including an appointment as Head Chef at Mugaritz, Spain. Before opening his own venture, Dan spent six years leading the kitchen of Dunkeld's Royal Mail Hotel. There he developed his first intensive organic kitchen garden program and took the establishment to its Three-Hat status. In December 2013, Dan's first solo venture, Brae, was opened.
"A superbly produced book... Over the past decade, the London-based publisher Phaidon has produced a series of monographs on the most influential and revolutionary international chefs of the new century, people such as Spaniard Ferran Adrià of elBulli in Spain, Rene Redzepi of Noma in Denmark and Virgilio Martinez of Central in Peru and the environments in which they work. Now Hunter and Brae have joined their ranks."—Afr.com (Australian Financial Review)
"Chef Dan Hunter has redefined modern Australian cuisine with his stand-out restaurant Brae."—PrivatAir
"Get inspired with pull-from-the-garden recipes."—Domino
"The time has finally come for Hunter to reflect on his journey on paper: from the theme of his place and its impact on him to his unique style of cooking. Set against a dramatic landscape, it makes for absorbing reading accentuated by photos of his food and the wider environment."—FineDiningLovers.com
"Dan Hunter is one of Australia's top chefs and in his sophisticated cookbook Brae, he shares the story of developing his first intensive organic kitchen garden... His vision is that local produce, if treated with respect, can inspire stunningly creative gastronomy."—EcoPhiles.com
"But before you start clambering for airfares to Victoria's Birregurra to try the restaurant for yourself, you may be able to sample its flavours from the comfort of your home state thanks to the release of chef Dan Hunter's first book Brae: Recipes and Stories from the Restaurant."—Delicious.com.au
"The 256-page book, which was announced before his placing in the World's 50 Best and will no doubt be all the more in demand now, will illuminate some of the Birregurra restaurant's most famed recipes - think the burnt pretzel with treacle and pork."—Concrete Playground
"The recipes in the cookbook are less difficult than you'd expect from a chef of this calibre. Some of the ingredients might be hard to find but the techniques are fairly straightforward."—SCMP.com
"Packed with in-depth recipes, diary notes and an exploration of restaurant-craft and the region', introduces a 3-page extract with book shot; Dan Hunter's kitchen 'Dos and Don'ts." —Australian Gourmet Traveller
"Read this: Brae... As patron-chef of one of Australia's best restaurants, it seems astonishing that Brae's Dan Hunter has only now released a cookbook."—Vogue Living
"A month after his restaurant Brae surged to number 44 in the World's 50 Best list; chef Dan Hunter will launch his book about the globally-lauded regional Victorian restaurant with a special evening at Magill Estate."—The Adelaide Review
"Dan Hunter of the three-hatted Brae in Victoria's Otways region will publish his debut tome in May."—Australian Financial Review Magazine
"Brae, the new book about the famed Victorian restaurant from celebrated European publisher Phaidon, is packed with in-depth recipes, diary notes and an exploration of restaurant-craft and the region."—Australian Gourmet Traveller
"Named both The Age Good Food Guide and Gourmet Traveller's Chef of the Year for 2016, Dan Hunter has transformed a little slice of rural Victoria into one of Australia's hottest gourmet destinations with Brae."—CEO Magazine
"In Brae: Recipes and Stories from the Restaurant, chef Dan Hunter writes about how he became a cook and describes the process of building his first restaurant, Brae."—Country Style
"Brae takes you behind the scenes of Dan Hunter's restaurant in Birregurra, Victoria, from setting up tis garden and sourcing produce to the recipes, including his iced oyster, and luminous parsnip and apple dessert."—Delicious Magazine
"Snapshot of a chef on a mission to take his food from the vegetable garden of his country restaurant to the world."—Goodfood.com.au
"Restaurateur Dan Hunter, a pioneer of modern cooking, explores the innovative locavore style he has implemented at his restaurant in Victoria's Birregurra."—MiNDFOOD
"Wonder man Dan Hunter is the award-winning pioneer of modern Australian cuisine."—Readings.com.au
"Fresh from a major coup of being ranked in the World's 50 Best Restaurants list for the first time, Dan Hunter, from Brae, has just released his much anticipated first book."—Selector Magazine
"A month after his restaurant Brae surged to number 44 in the World's 50 Best list; chef Dan Hunter will launch his book about the globally-lauded regional Victorian restaurant with a special evening at Magill Estate."—The Adelaide Review
"As patron-chef of one of Australia's best restaurants, it seems astonishing that Brae's Dan Hunter has only now released a cookbook."—Vogue Living
"Brae has been attracting diners from all over the world since 2013, thanks to its fine dining approach to local cuisine. Now readers can enjoy a taste of this through the hardback book as Hunter explores the impact of place on his cooking. Brought to life through exquisite photography, it's a feast for the eyes."—Flight Centre
"[A]n aspirational book."—Publishers Weekly
"Brae, the visionary Birregurra dining experience [...] has stories to tell. That's what chef Dan Hunter has done in his debut book."—Domain Geelong
"Brae is halfway between a restaurant and a luxurious commune... The rolling acres boast vegetables, stone fruits, olives and nuts, and also feed the free-range chickens that roam the estate (and fill the menu)... Little wonder that Brae came in at number 65 on last year's World's Best Restaurant list, and that there is new book published by Phaidon - Brae: Recipes And Stories From The Restaurant. Hidden away in a raised garden, there are six suites with floor-to-ceiling windows, underfloor heating and a design scheme that looks like it has emerged blinking into the light from an Architectural Digest shoot."—MrPorter.com
"Dan Hunter is something of a pioneer of modern Australian cooking and his debut book, Brae, charts his personal journey from kitchen porter to chef patron of his own restaurant... An insight into how his passion has made Brae so special."—Good Things
"Enthralling... [A] handsome book of memoir and recipes... Juxtaposes Hunter's unpretentious prose with Colin Page's photographs of rugged nature. A feast of food photography... We get to peer at painterly dishes as absorbing as his story." —Newsweek
"A great book... With one of the funniest sections I've seen in a cook book for I don't know how long, the Kitchen Do's & Don'ts... The recipes are incredibly concise and very clear... Granted, Dan Hunter is not a well-known name on this side of the planet but you cannot deny his standing within the culinary world. When a chef of this level decides to open his kitchen, his mind and his heart for the sake of thirty-odd pounds you really ought to grasp the opportunity and absorb what you can. The use of ingredients and the methods used to achieve the dishes is guaranteed to inspire you on some level."—Stockpot (The Official Magazine of the Craft Guild of Chefs)
"Dan Hunter is a pioneering Australian chef and the founder of Brae, one of Aust