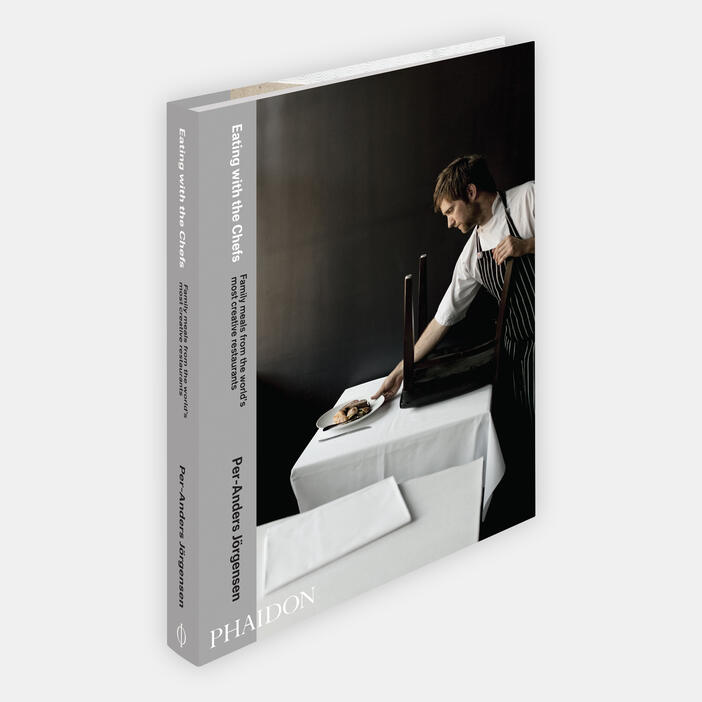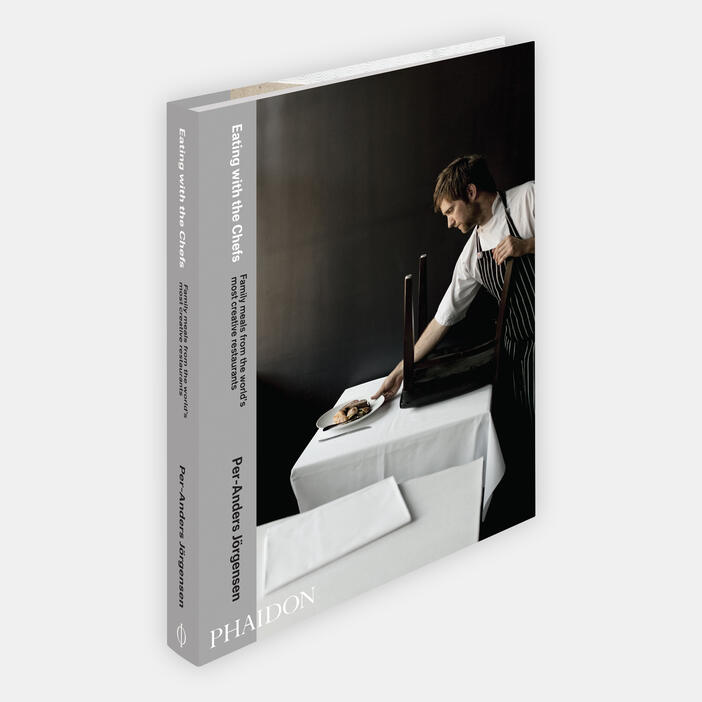 Eating with the Chefs: Family meals from the world's most creative restaurants
Price AUD$75.00 Price CAD$59.95 Price £39.95 Price T59.95 Price USD$59.95 Price €49.95
Eating with the Chefs documents the daily meal shared by chefs and front-of-house staff at eighteen top restaurants including Noma, Le Chateaubriand and The French Laundry
Specifications:
Format: Hardback
Size: 290 × 214 mm (11 3/8 × 8 3/8 in)
Pages: 316 pp
Illustrations: 412 illustrations
ISBN: 9780714865812
Per-Anders Jorgensen is the editor in chief of the food magazine Fool, recently named the World's Best Food Magazine at the Gourmand Cookbook Awards. Jorgensen is known for his stunning images that have been reproduced in publications worldwide, including the books Mugaritz and Cook It Raw both published by Phaidon. He lives in Sweden.
"Family‐style staff meals, so often even more cozily enticing than what's on the actual menu, are the focus of the Fool magazine editor and photographer's Eating with the Chefs – worth the price alone just for Noma's brownie recipe."—Vogue
"From the rustic to the refined, the book provides a visually stunning narrative about the inner workings of restaurants."—DuJour
"Shot by award‐winning Swedish photographer Pers‐Anders Jorgensen, Eating with the Chefs is... for those who dream of sharing meals with their favorite restaurateurs."—Fine Dining Lovers
"Great‐tasting, simple meals to fuel a hard day's work... If you've grown cynical about what relation fine dining has to real food, here it is. If you need no convincing, this is a straightforward treat."—The Guardian
"A wondrous piece of pondering ideas and beauty."—Edge NY
"The tradition of the pre service meal had by all the restaurant staff is an old and important one, often used by chefs to try their own ideas on colleagues or share the food of their culture with others in the restaurant. Jörgensen visits 18 top restaurants including Noma, Le Chateaubriand and The French Laundry documenting the meals they have, the role they play, and sharing his stunning photography with us." —LondonLampost.com