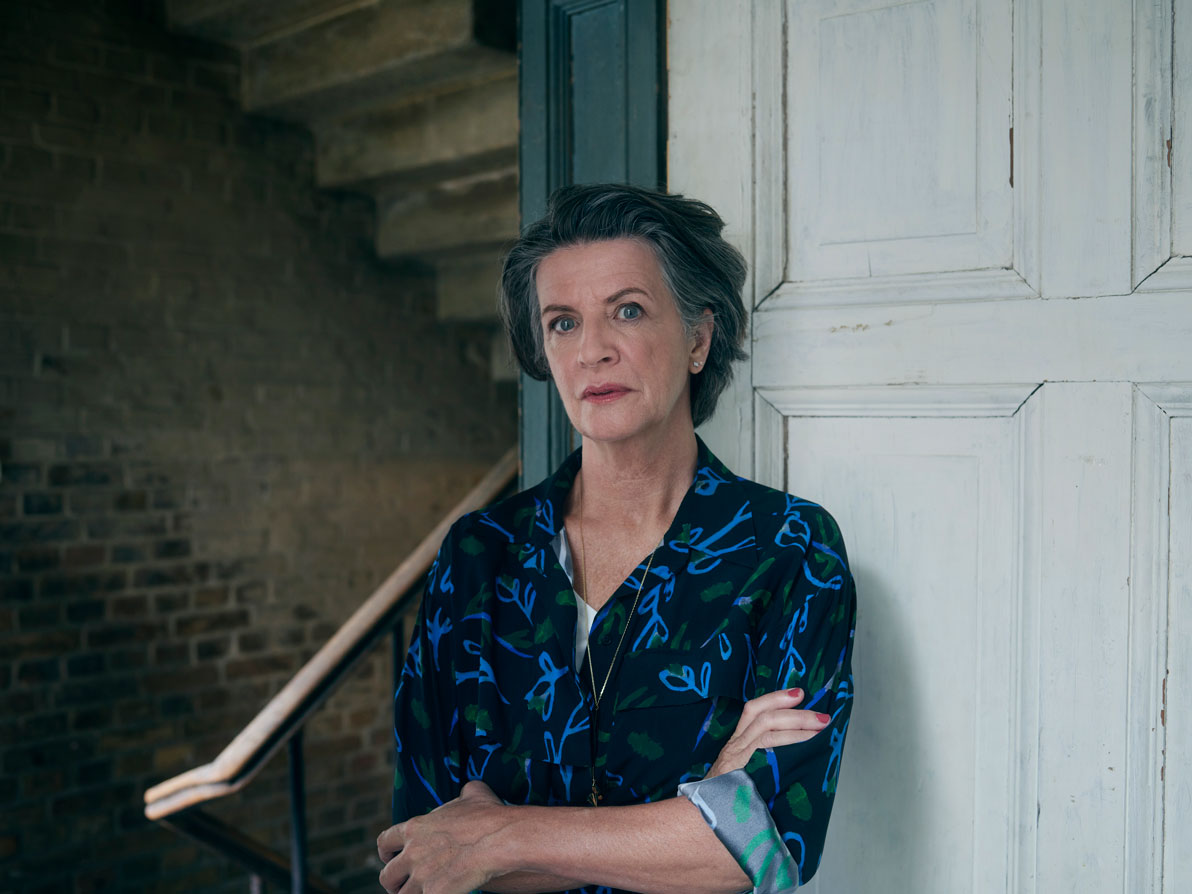 Woman Made: Hella Jongerius
Famous for her colorful Polder Sofa for Vitra, Hella Jongerius's designs vary wildly from handcrafted one-offs to cabin interiors for KLM. She explains her research-led methodology
Hella Jongerius does not have a favourite color. Indeed, the Dutch designer is so keen to demonstrate a complete lack of pigment favoritism she wrote a book called Don't Have a Favourite Color. In this text, Jongerius describes the research-led design methodology she developed at Vitra, the Swiss furniture company, where she combined complex, highly engineered construction techniques with low-tech traditional crafts to make products that were contemporary and long lasting.
This combination of rigor, environmentalism, humour, modernity and vernacular techniques is typical of this designer. After graduating from Design Academy Eindhoven in 1993, she founded Jongeriuslab, where she continues to develop approaches to surfaces and color not only in textiles, but also in ceramics and furniture. In search of ways to make increasingly sustainable products, Jongerius prefers to work for companies with whom she has a long-established relationship. Originally based in Rotterdam Jongerius recently sought to scale down, moving her studio to Berlin to stimulate new creativity without a large team around her. The size of her projects, however, has not diminished; her commissions remain varied in the extreme, from meticulously handcrafted one-off pieces to the outfitting of cabin interiors for Dutch airline KLM.
Jongerius is also one of the female designers featured in the new Phaidon book, Woman Made: Great Women Designers. In this interview she discusses her life, work and the importance of mentoring – both on her and others.
Can you describe or characterise what you do?
My design focuses on combining opposites; for example, new technology and handmade objects, industrial manufacturing and craftsmanship, and the traditional and the contemporary. We are in search for new ideals in design, a holistic approach on all levels. My perspective on sustainability in design is that it should be built to last. I have an issue with ephemeral, low-quality objects put out into the world. It's not the design that is the real issue but the amount that is being produced, that is where the evil starts; it just doesn't really add anything to the world.   How do you move through a male design world?
I have grown up with three brothers; I was the only girl in the family. Being in a male world is for me being in my natural habitat. In every man I recognise one of my brothers. But I do see that male partners or clients are more at ease with another guy. Often a client adores the male designer, a woman is not a role model for certain types of men and women. On the other hand the men that I have worked with are still very good friends. Our relationships were, from the start, based on the right chemistry, with lots of humor, respect and trust.
Are there aspects of the design process that women are better suited to, or is it wrong to think of differences between male and female design?
The fact is that differentiating between the sexes is embedded in all layers of society, and therefore unfortunately also in design. It's very important to find people that have the same morality and believe in the same values, and you need to feel a chemistry in a working relationship.
How important is collaboration to you?
Success and working together is, in the end, the fact of how fluid you can level with other people, and build honest relationships - male or female. A genderless approach makes a relationship easier.   Do you advise or mentor young women designers?
I do mentor and advise fellow female designers. I think it's very important to guide them in their excellence and give them some practical tools to work with, based on my experience. I also enjoy seeing how young designers then blossom. At the start of my career I had a few female supporters and mentors, such as Paola Antonelli and Alice Rawsthorn. These early believers invited me to exhibitions, and helped me onto the international stage. At that time I was flying high and somewhat arrogant, I didn't realise the impact they had, but now that I'm later on in my I career, I realise how majorly important their role was in my success. I now try to build a female equivalent of the 'old boys network', that exists. This will become more powerful if all the queen bees join!