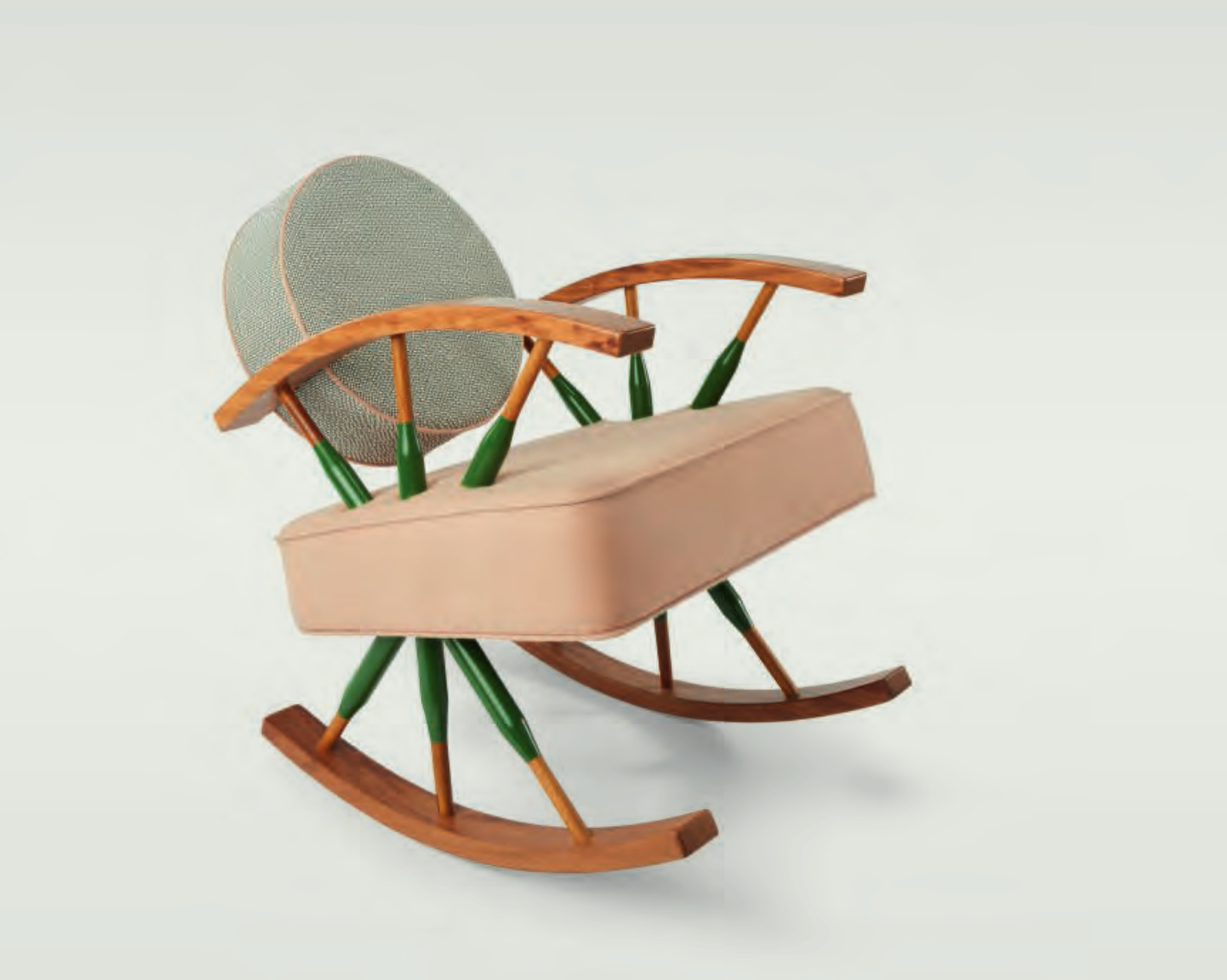 The Women who Made contemporary furniture, while drawing on traditional designs
In our new book Women Made: Great Women Designers, Jane Hall profiles the innovative individuals unafraid of embracing the traditional and vernacular
Contemporary design doesn't have to be high-tech and groundbreaking. Our new book, Woman Made, shows how many wonderful, useful, beautiful products owe their inspiration to traditional and vernacular forms and products.
This iconoclastic new title challenges the assumptions that lie behind so many man made objects to reveal the role female creators played in the creation of the things we know, buy, use and love.
Author Jane Hall profiles the people behind many popular products, such as Anna Castelli Ferrieri's Componibili Modular Storage System, Ray Eames' lounge chair, and Lily Riech's Brno Chair.
Some innovative designers draw heavily on new technological developments and progressive design forms. However, Hall also highlights the way in which female designers aren't afraid of drawing on less flashy, not entirely futuristic sources.
In her introduction, Hall recalls how the progressive mid-century British architect Alison Smithson, though closely associated with brutalism, drew from a far more bucolic inspiration: the children's author Beatrix Potter. "Potter's fictional rendering of Peter Rabbit's home and his kitchen filled with pots, pans, and instruments of everyday use epitomized what she conceived of as a deeply personal form of design, with the kitchen utensils providing decoration revealing the honesty and authenticity innate to family home life," writes Hall.
Many spectacular looking designs in this new book owe something to equally traditional sources. Take, for example, designer Lisa Ertel's Dune collection.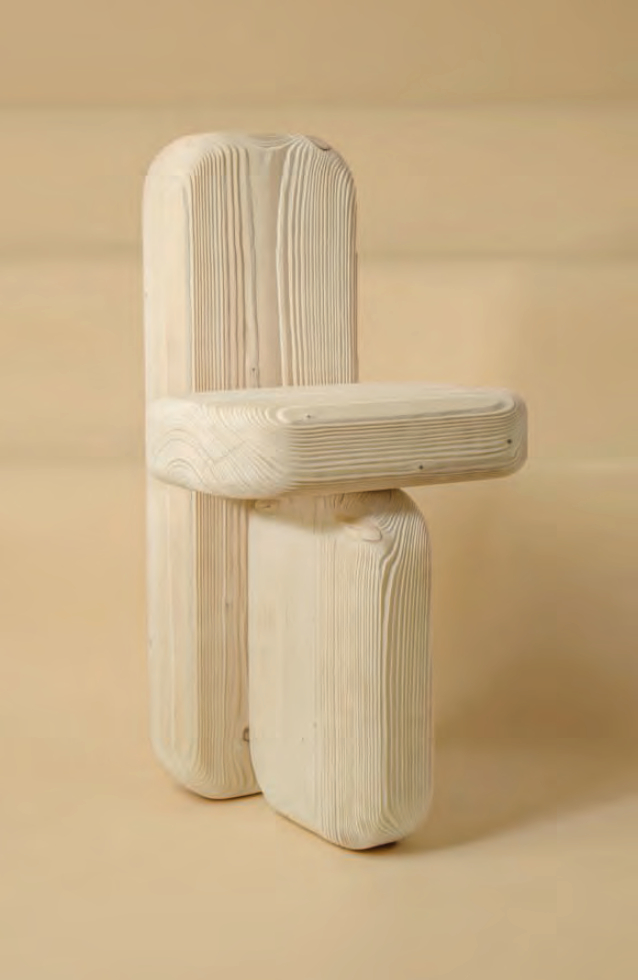 "Described by Ertel as a family of archaic seating, Dune is made from solid spruce wood, sandblasted to create a textured surface throwing the wood's grain into relief," writes Hall. "This transforms the annual rings of a tree that reveal its age into a tactile surface. The German-born designer based the forms of Dune on traditional German Ruhsteine, stone benches placed on the side of roads where historically travelers would stop to rest."
The design duo Mentalla Said and Jumana Taha draw on similar sources. Their Hizz rocking chair (top image) "is rooted in a sense of childhood nostalgia. Taha and Said worked closely with local artisans to manufacture the handcrafted teak wood spindles and rocker that forms the base of the chair," writes Hall. "The duo's mission is to create functional design that preserves the playfulness of childhood—a charm reflected in the name of their studio, MUJU, a reference to both their names—while commemorating the vast craft tradition enabling their designs."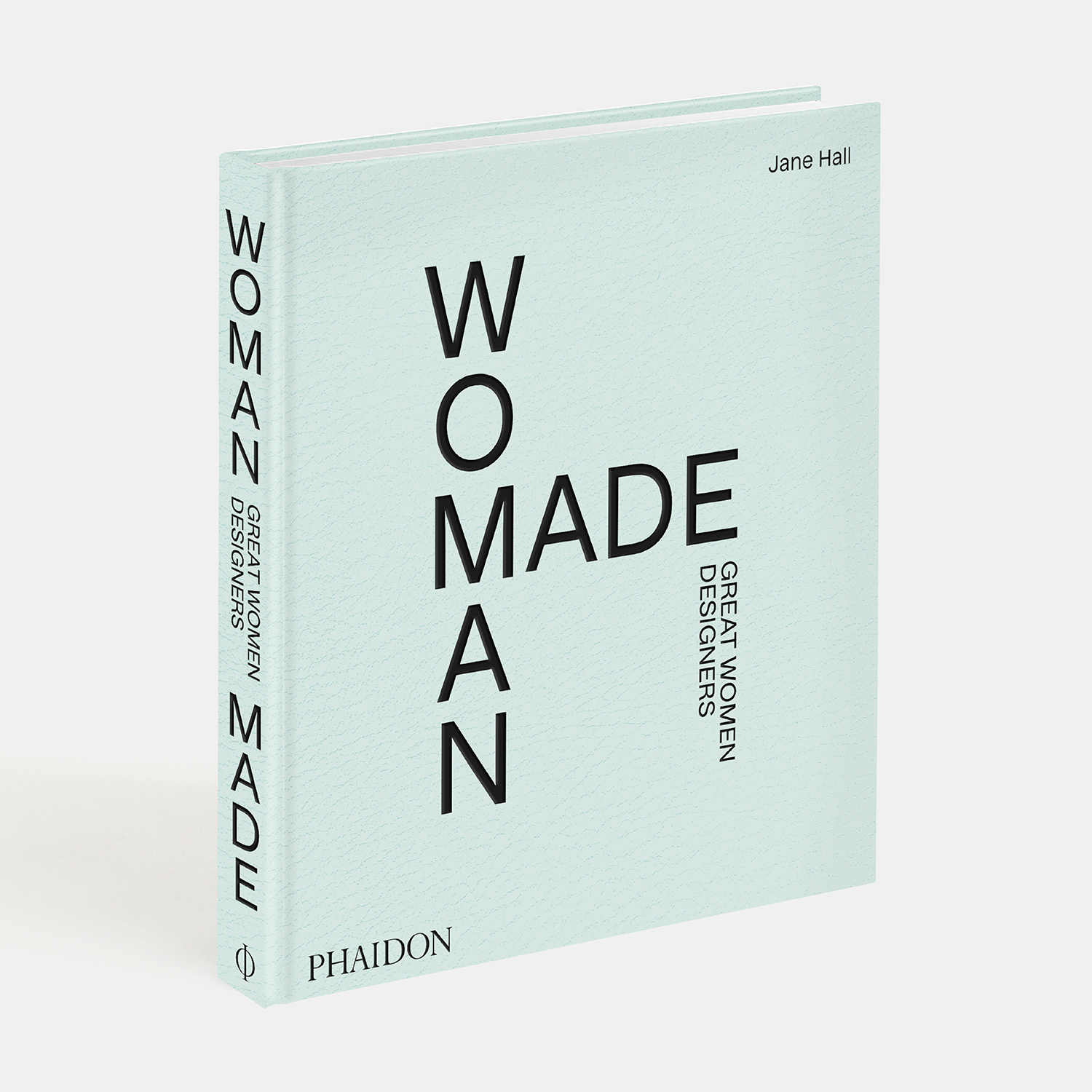 To find out more about all those designers mentioned, and to see many beautiful works, get a copy of Woman Made here.