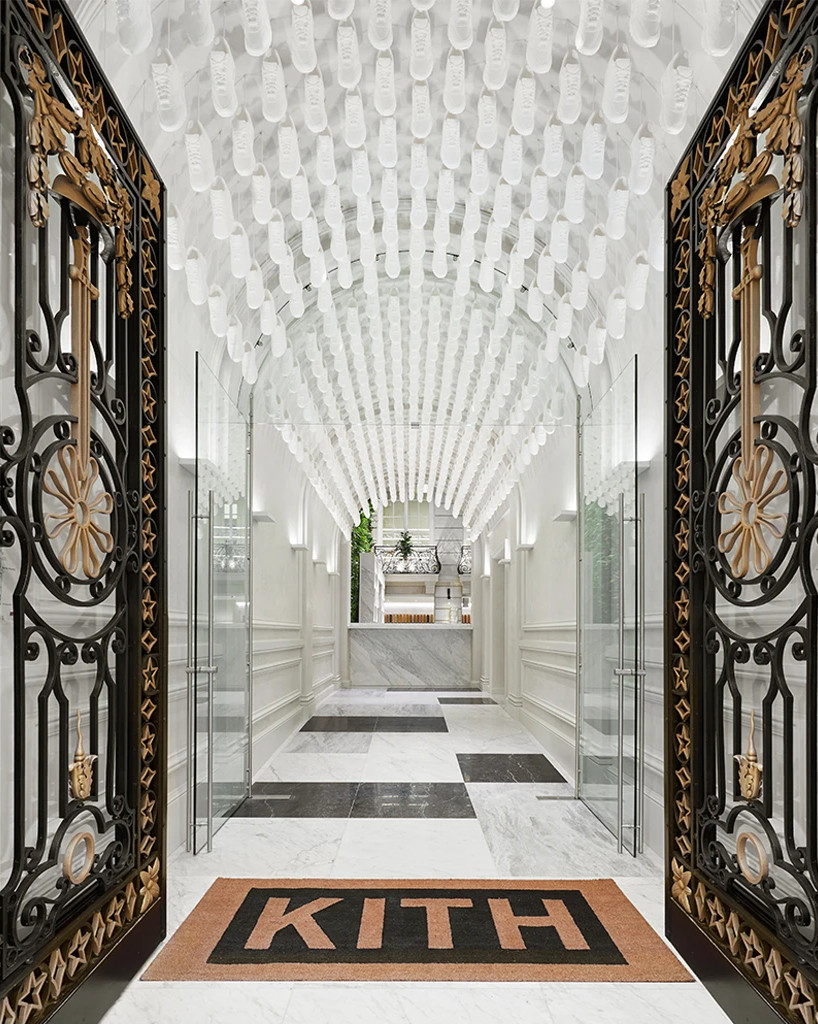 Snarkitecture fill Kith Paris with plaster cast Nikes
Read on to find out why the Air Max 1 is a fitting addition to the brand's latest French flagship
The footfall at Kith's latest flagship Parisian property hasn't quite peaked yet; the three-storey clothing store, occupying the historic Pershing Hall Building at 49 Rue Pierre Charron in the French capital, is only open by appointment at the moment, due to the pandemic.
Nevertheless, the new store already has quite a few soles in place, courtesy of its regular collaborators, Snarkitecture. The not-quite-art-not-quite-architecture practice has filled the upper reaches of Kith Paris's main entrance with multiple plaster cast copies of Nike shoes, in a chandelier-like installation.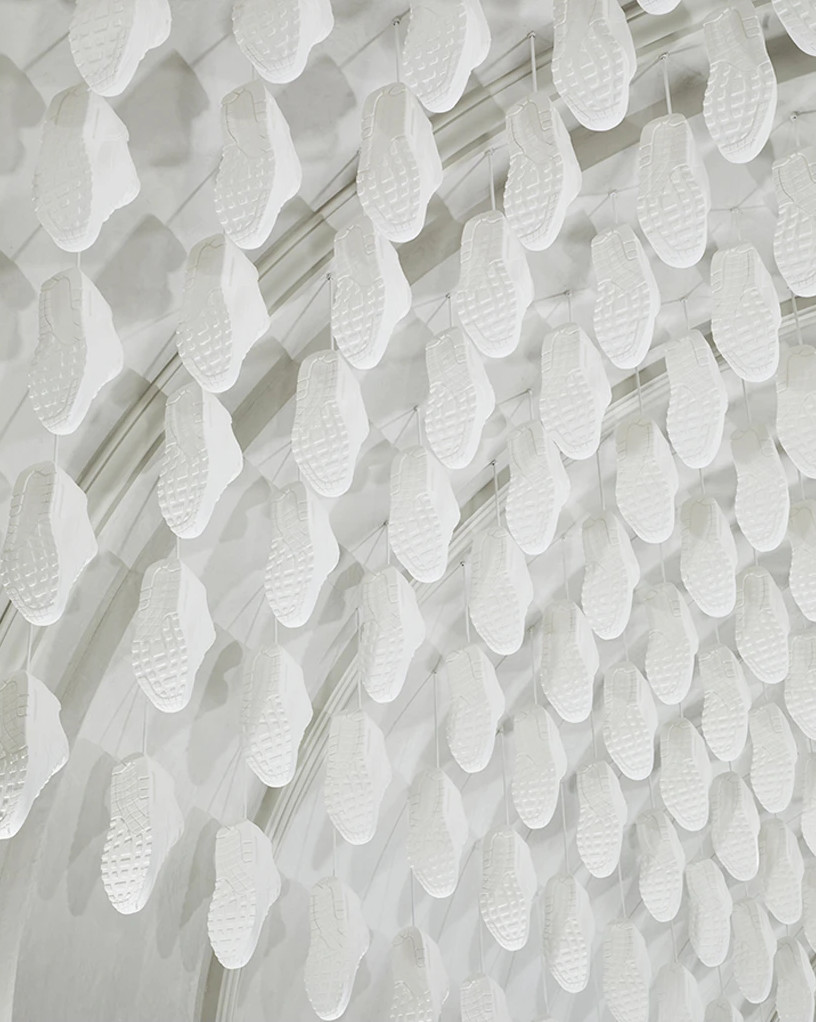 The shoe replicas are a regular feature in Kith stores; Snarkitecture oversaw the first iteration back in 2015 at the brand's Brooklyn store. As Snarkitecture's Daniel Arsham explains in our Snarkitecture book, the designers had originally suggested a different lighting solution which wasn't especially well received by Kith founder Ronnie Feig.
"But then the idea of the cast replicas came into play, so we asked Ronnie what his favourite sneaker was. We kind of knew what it was – the Jordan 1," says Arsham in the book. "The sneaker that started sneaker culture.
"The space was very dark and the white shoes were in sharp contrast," says Snarkitecture partner Alex Mustonen in the book. "Because there were so many of them, it created a very arresting and powerful installation, as well as a strong identity for the rest of the store. But they didn't get finished in time for the opening!"
Nevertheless, the shoe replicas have come to define both the clothing and footwear brand and the design studio. "That ceiling installation of the Jordan 1's we did for Kith has also become emblematic for us at Snarkitecture," says the firm's Benjamin Porto in the book. "Like other projects we've done, it gets its impact from the extraordinary power of multiplication and scale."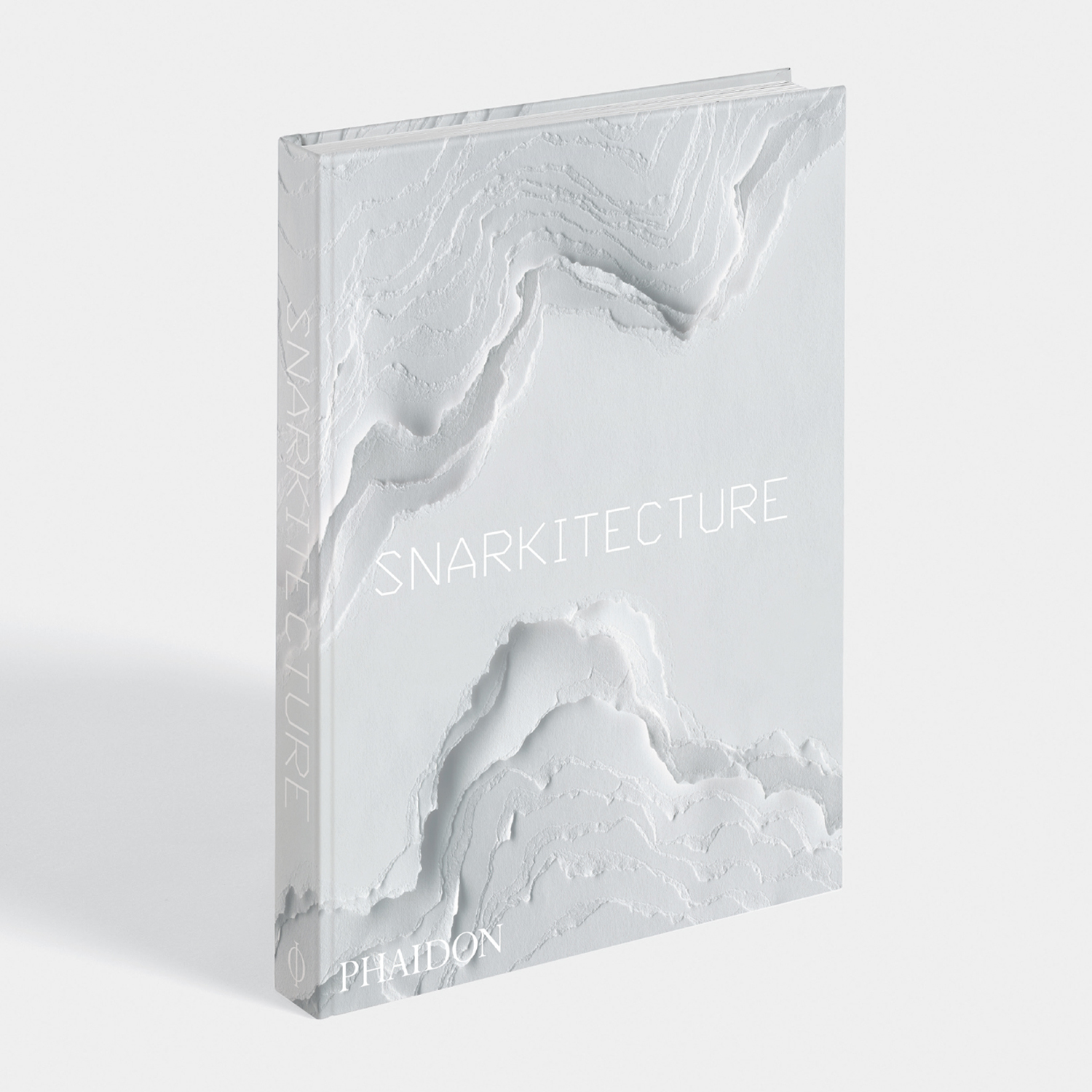 Six years later, the simple, impactful treatment lives on, though Kith likes to keep things fresh. "Kith selects a different sneaker silhouette lineage to highlight," explains the brand. "For Europe, the Air Max 1 was chosen as a tribute to France's innovative Pompidou Center."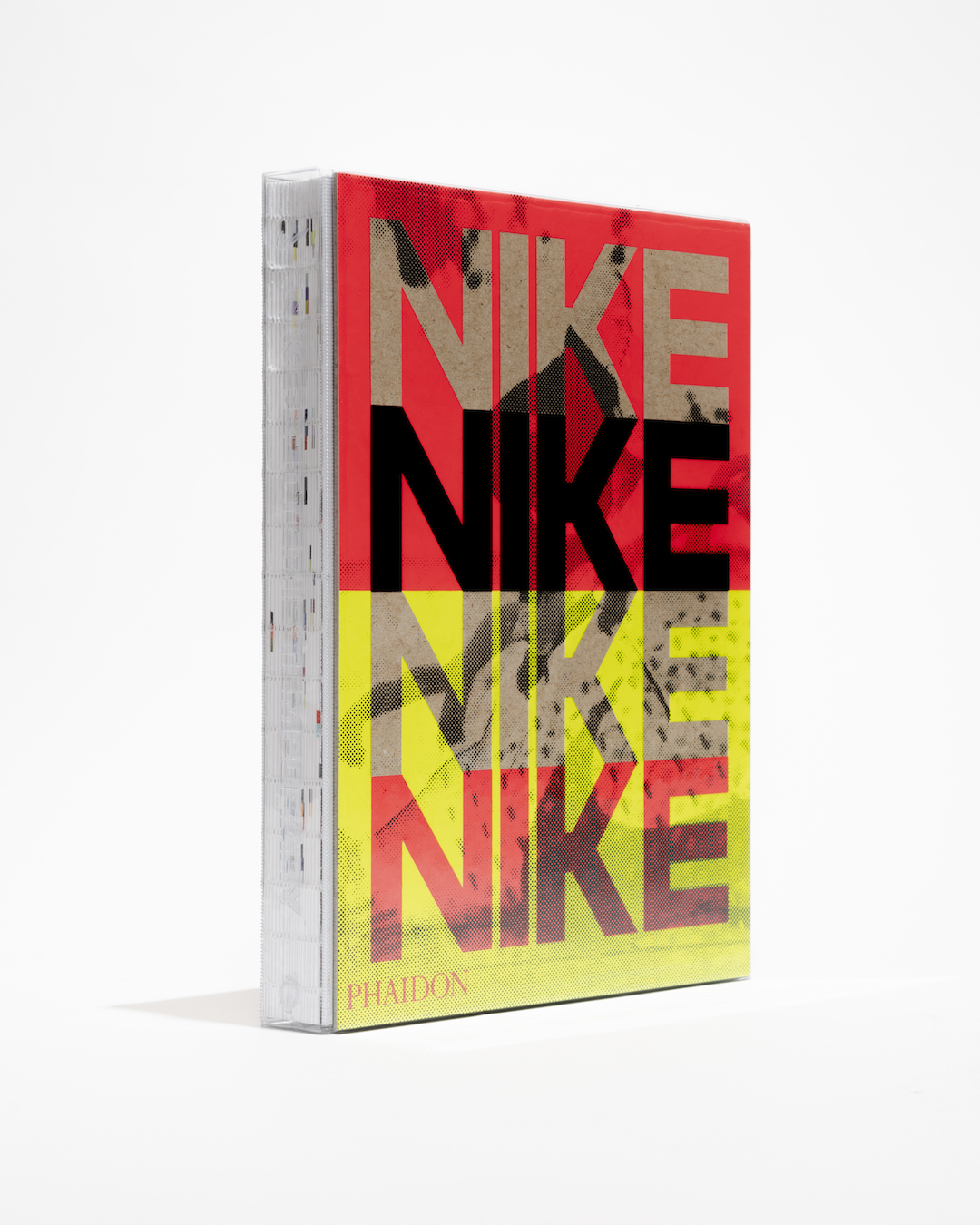 What's the link between the shoe and that Parisian landmark? Well, as all good sneakerheads know, the inside-out workings of the Pompidou inspired Nike's Tinker Hatfield to expose the heel bubble. To find out much more about order a copy of Nike: Better is Temporary. For more on the guys behind these great interiors, get Snarkitecture.