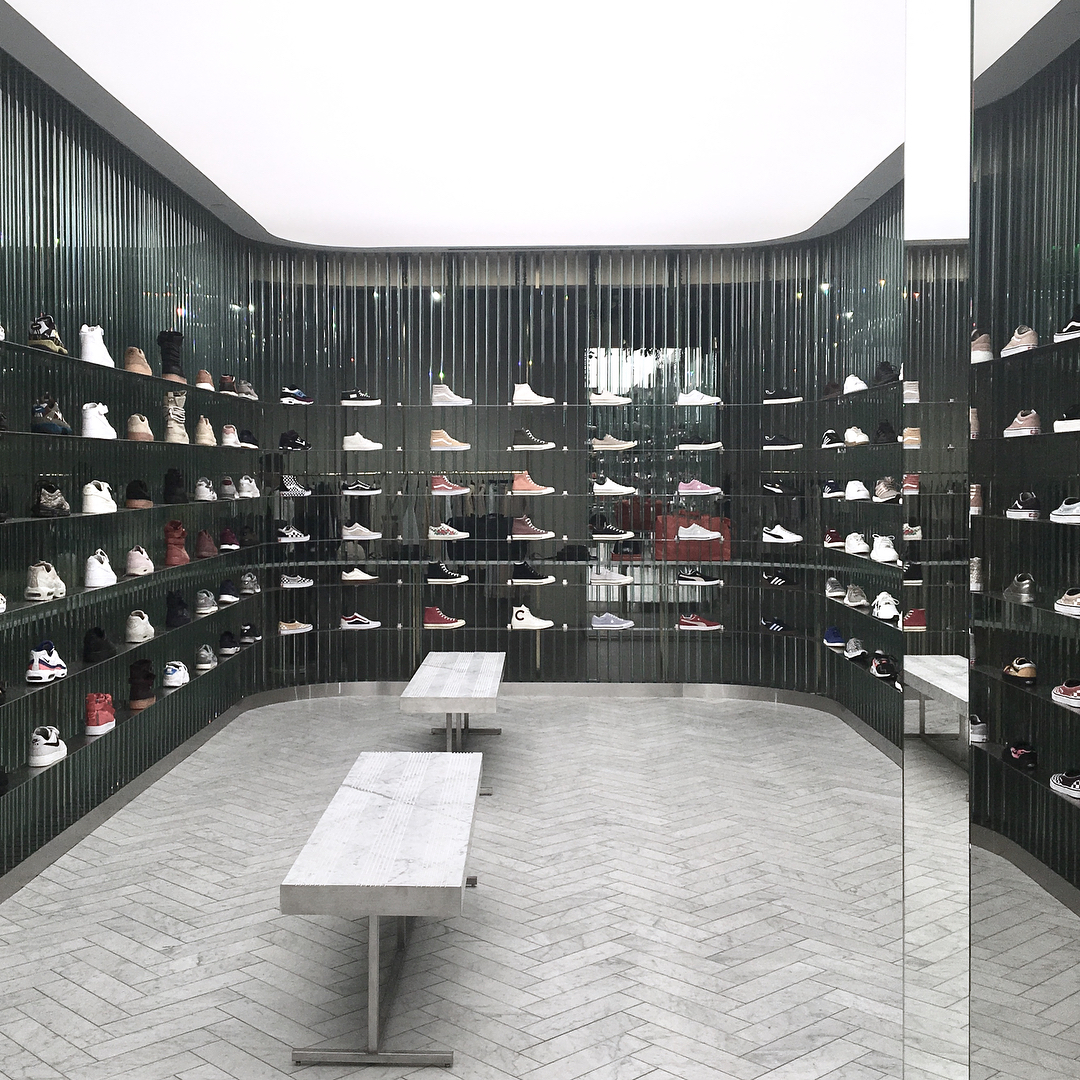 Snarkitecture creates a sneaker shrine for Kith in LA
The art, architecture and design studio makes the footwear specialist's elite ranges look even more special
There are many reasons to visit the new Kith store in LA. This West Coast outpost of New Yorker Ronnie Fieg's cult apparel and footwear chain is one of the best places in Los Angeles to buy limited-edition sneakers.
The store, which has its entrance on the lower, parking level of 8500 Sunset Blvd, also has a Kith Treats cereal bar, offering bowls of breakfast cereal (one of Fieg's favourite meals).
However, the real draw for design fans is Snarkitecture's interior. The art and architecture practice has designed all five of Kith's stores, and has included many of its more recognisable features in this new place.
There are 200 plaster casts of Nike Air Jordan shoes set into the shop's ceiling, a jagged line of indoor plants set into the wall, and a series of collectable Bearbrick toys on show throughout the space.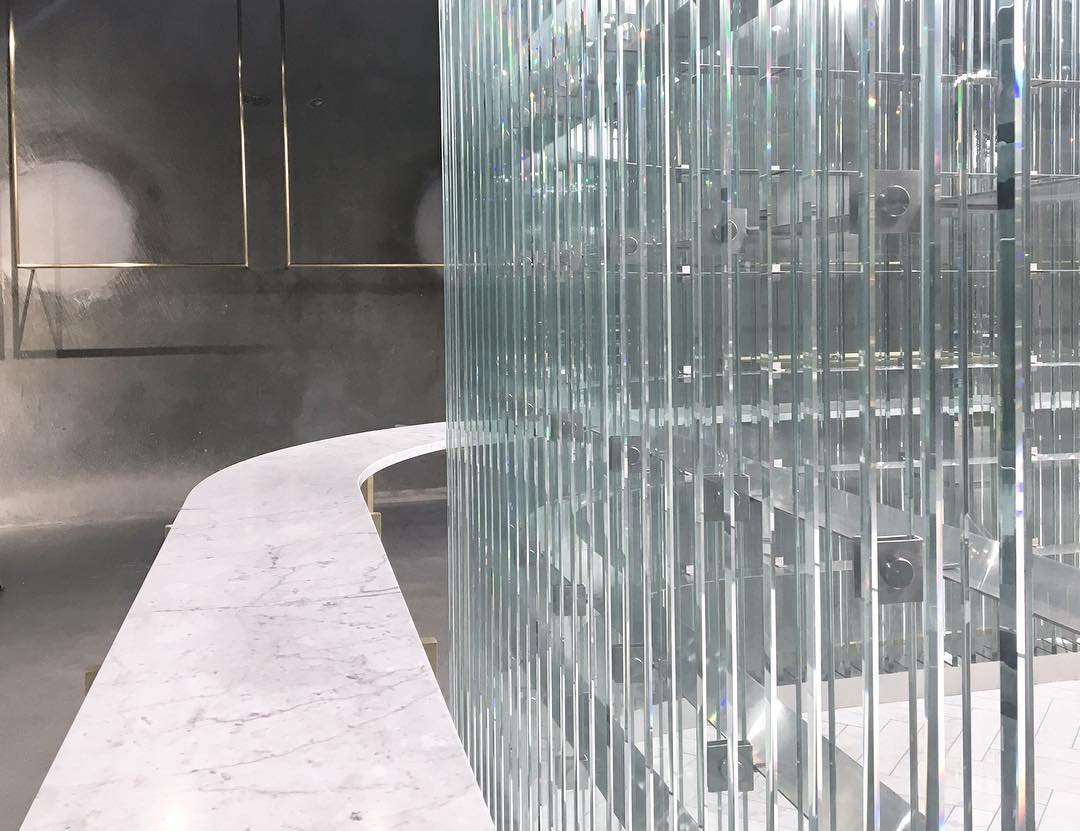 Sneakerheads will undboubtedly head straight for Kith's elite footwear display, an inner sanctum marked out within the new space via a wall of glass fins. This, coupled with the space's pale herringbone patterned floor and large light box cover let you know that the shoes on offer will not come cheap, but they will smake you stand out. juat like the shop itself.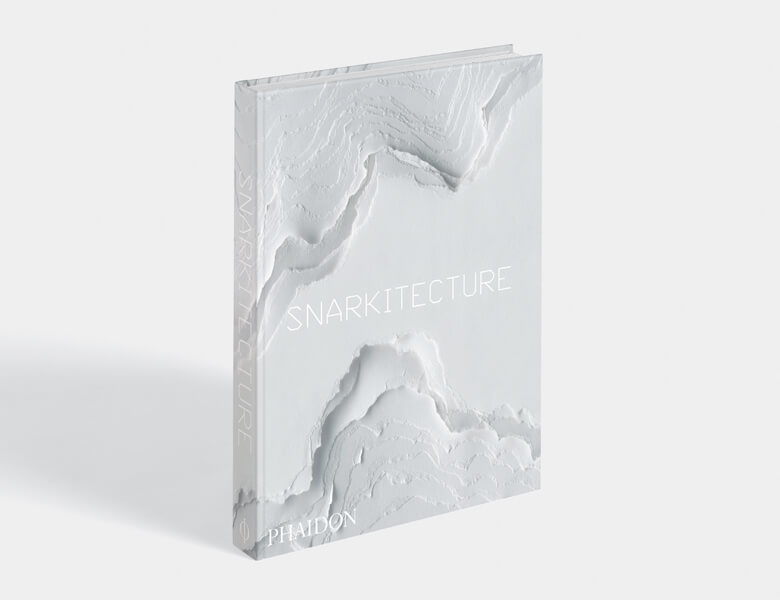 For more on the incredibly cool world of Snarkitecture, get this book.