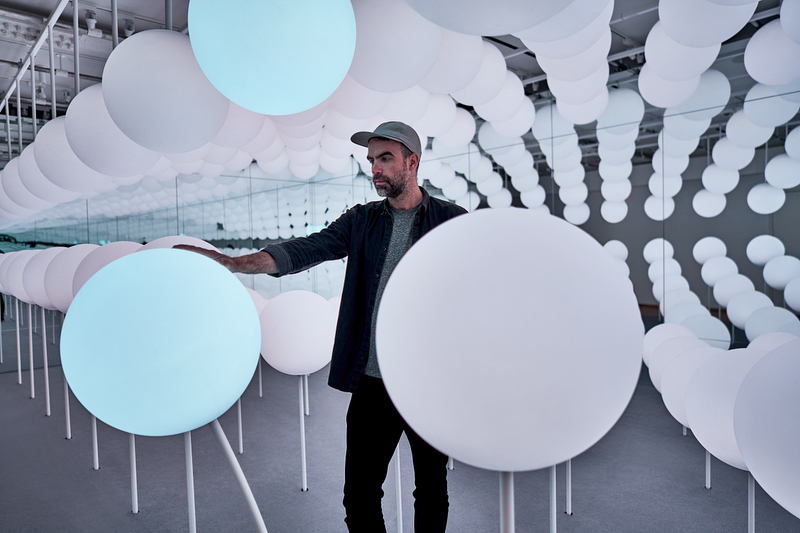 Here's why you should touch the work at Snarkitecture's show
New York show, Sway, reminds visitors of play, with a sea of lights that react to movement and touch
Contemporary art and architecture can seem like distant, unreachable realms at times, with their own rules and codes. However, there is one group of practitioners, whose work doesn't neatly fit into either category, and whose shows tend to encourage visitors to break with generally accepted notions of good gallery behaviour.
New York trio Snarkitecture have installed a massive ball pit in the National Building Museum in Washington D.C.; installed a marble run in a flagship store in South Korea; and filled a NYC gallery with blocks of solid white foam, into which visitors could hack out caves and tunnels.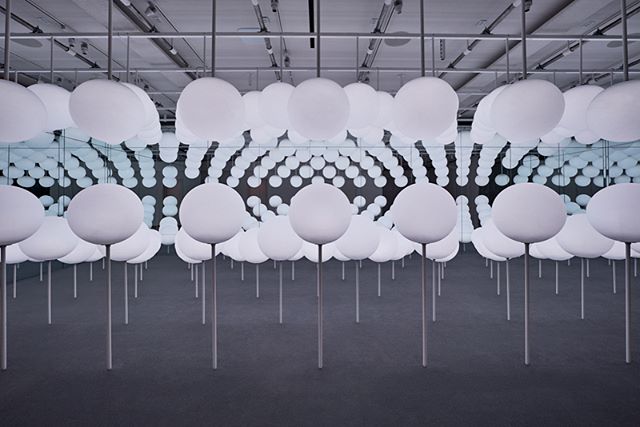 Now, they've returned to the streets of Manhattan, with a new show at the city's INTERSECT by LEXUS exhibition space. The show, called Sway, consists of 168 plastic spheres, mounted on the floor and ceiling, and lit from within by LEDs, which change colour according to the movements and touch of the gallery goers.
Snarkitecture partner Ben Porto says the stick and globe shape reminds him of a lollipop, and that they chose the lamp shape to ''remind you of play." And it's not only the human participants who are fooling around at Sway. Snarkitecture's Alex Mustonen says that these light-up orbs also "speak to each other."
''As you move through, it is a field of spheres that respond to your touch points and movement,'' Mustonen told Dezeen, "the idea is essentially to create this immersive feel, in a relatively small space." That space is made to look a little bigger with a classic, low-tech interior decorator's trick: mirrored walls.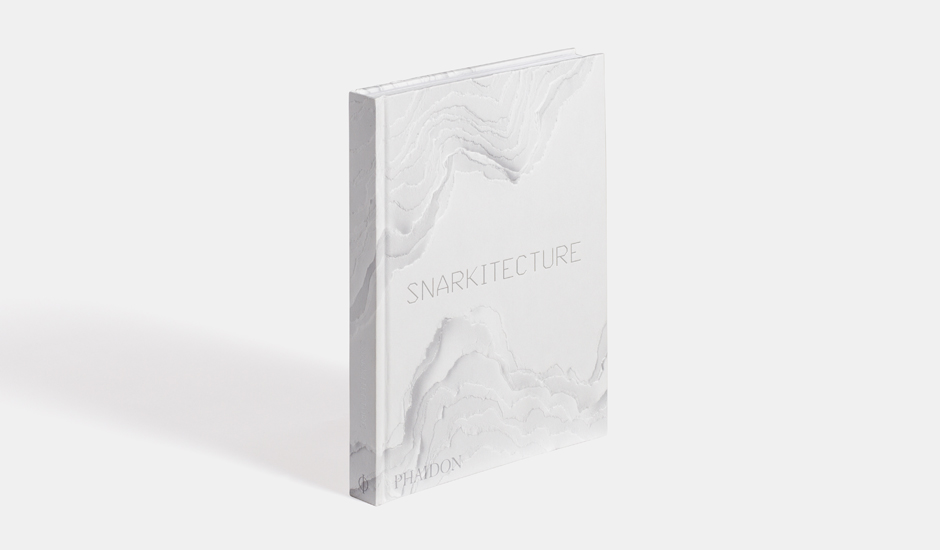 You can visit Sway until 2 June; and you can find out more about these rule breaking creatives by buying a copy of our Snarkitecture book here.