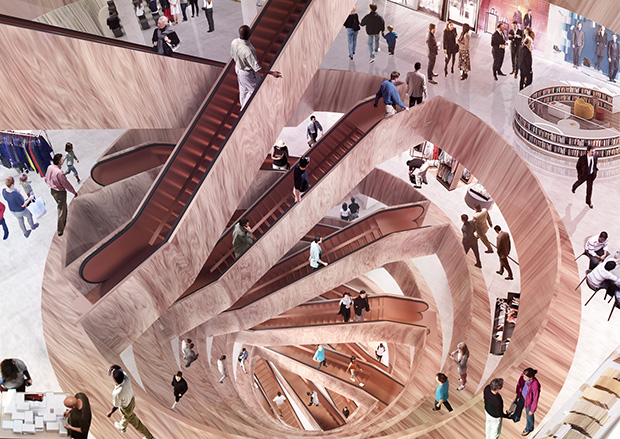 OMA rework a Bowie Berlin landmark
Referenced in the Where Are We Now? single, Berlin's iconic department store KaDeWe is about to get a new look
David Bowie was, among other things, a master of reinvention, known for employing a range of different on-stage persona throughout his long and varied career. Bowie's seminal albums Low (1977), "Heroes" (1977) and Lodger (1979) are synonmous with Berlin, the city where they were written and, except for the latter, recorded. So, could Rem Koolhaas's practice's OMA be drawing inspiration from the singer's methodology in its reinvention of a Berlin landmark?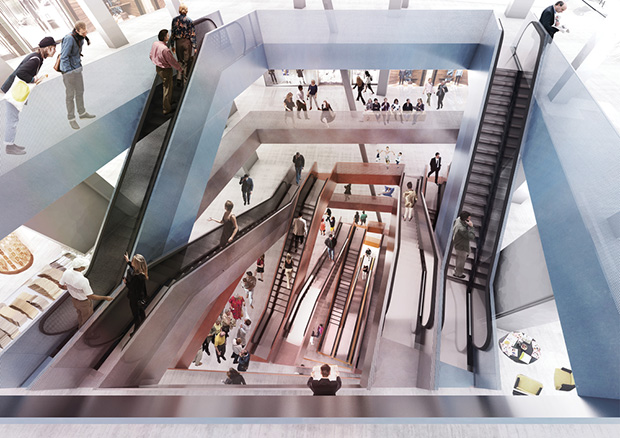 The city's Kaufhaus des Westens or Western Department Store, commonly abbreviated to KaDeWe, is the Harrods of Germany. The massive shop on Tauentzienstraße in the western half of the city opened in 1907 and is today the largest department store in continental Europe.
Before the Wall came down KaDeWe was regarded as the city's ultimate expression of capitalist decadence and was one of the first places east-Berliners headed for after arriving in the west. David Bowie, recalling his time in Berlin, sang about "a man lost in time near KaDeWe" in his 2013 comeback single, Where Are We Now?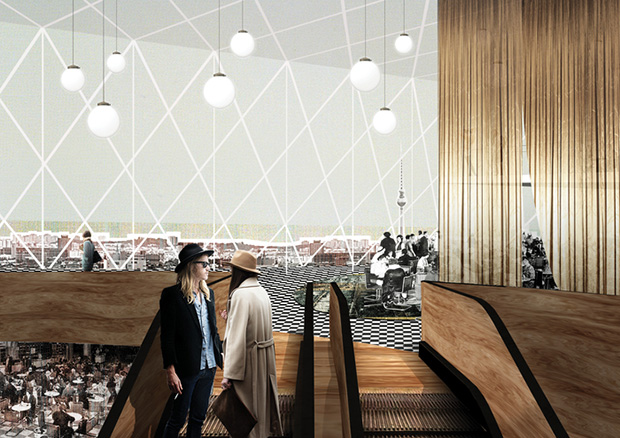 Lately, the shop has suffered the fate of so many large city stores across the globe, and now seems to have grown frowsy and out-dated. OMA plans to change this, by breaking the huge building up into four smaller retail spaces, each catering for a different type of Berliner: "classic, experimental, young, generic," explains the firm.
OMA will do this by reorganising the building's interior, devoting a different street entrance to each new type of shopper, and arranging each of the four retail offerings around a different internal atrium.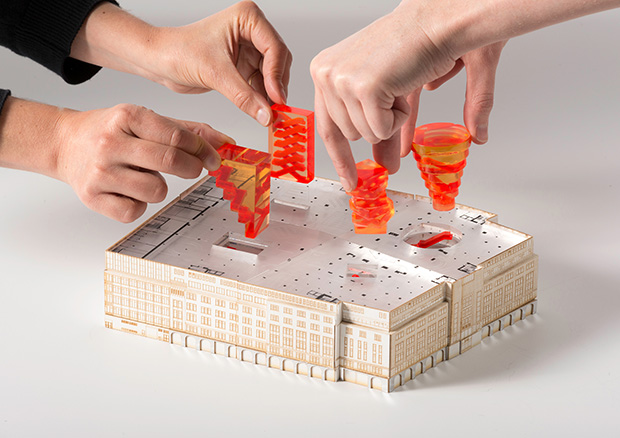 The firm says the process is more like 'curating rather than designing', adding that each space will look quite unlike any other, each occupying an idiosyncratic new space within this venerable nine-storey building.
For greater insight into contemporary interiors, take a look at Room; and for more on high-end retail, and plenty more besides, take a look at Portfolio and Projects, our new book with Selldorf Architects.