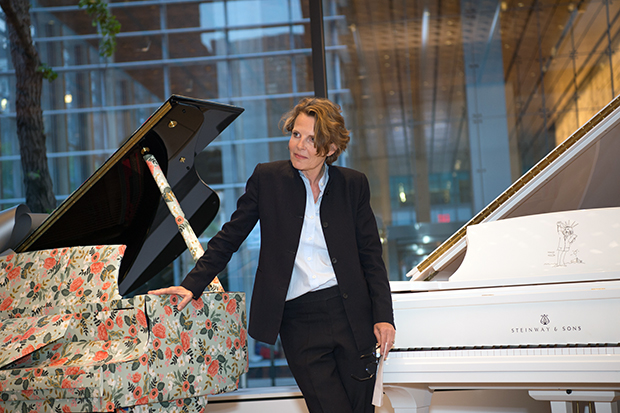 Annabelle Selldorf hits the right note in NYC
Iconic artists, gallerists and curators all dropped in to the contemporary architect's recent Phaidon book launch
Anyone trying to establish a link between pioneering mid-century minimalist art and today's pared-down contemporary architecture need look no further than the photo below.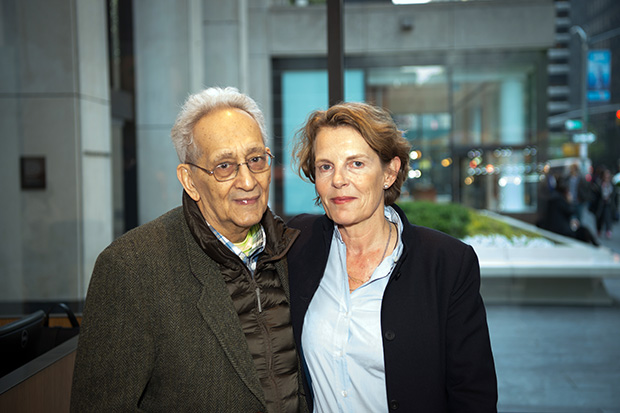 This shot of the veteran American minimalist painter Frank Stella and the German-born architect Annabelle Selldorf was taken at Selldorf's book launch at Manhattan's Steinway Hall on Monday evening.
Frank and Annabelle were joined by contributors to the new book, Selldorf Architects Portfolio and Projects, including writer and curator Tom Eccles, critic Ian Volner, photographer Todd Eberle, fellow architect Wilvan Van Campen, and the acclaimed graphic designer Michael Bierut. LUMA Foundation founder Maja Hoffman, artist Robert Gober, gallerists Per and Helena Skarstedt; MoMA's Barry Bergdoll; and Cara McCarty, Curatorial Director at Cooper Hewitt were also in attendance.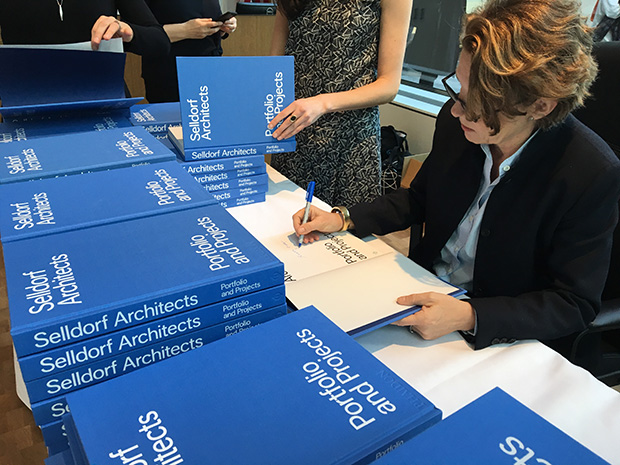 Michael Sweeney, CEO of Steinway, and Keith Fox, Phaidon's own CEO, proposed toasts to both the architect and the new publication, and Annabelle herself delivered a short speech.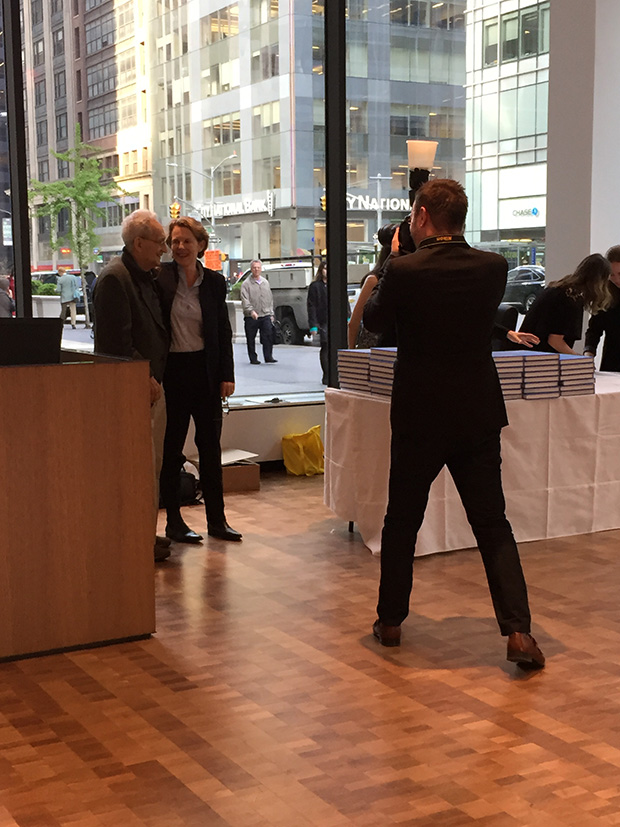 This newly opened piano showroom, rehearsal space and recital hall is just one of Selldorf's landmark cultural projects. Annabelle truly entered into dialogue with Stella last year, when Selldorf Architects oversaw the design of the artist's Whitney retrospective.
Her practice has designed new exhibition spaces for Hauser & Wirth, David Zwirner and the Gagosian gallery, and is currently overseeing Luma Arles, the 16-acre contemporary art centre in the southern French city of Arles. So, we can expect to see famous painters at Selldorf's parties for years to come.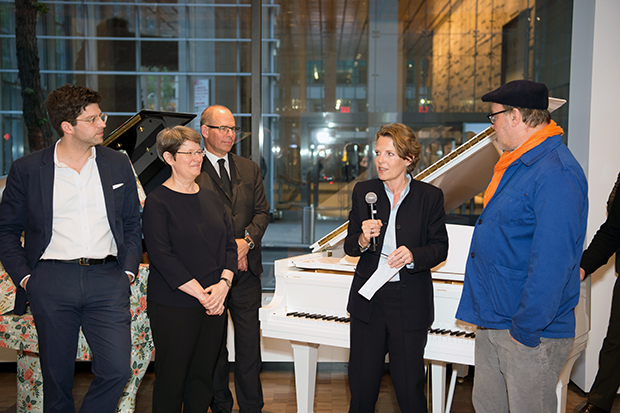 For more on this important architect's life and work, order a copy of our new monograph, here.
If you would like to move in similiar circles, then come to Strand Books, 828 Broadway, on Monday 9 May, to hear Annabelle discuss her life, work and buildings with Michael Bierut. The discussion will moderated by David Breslin, chief curator at the Menil Drawing Institute in Houston, Texas. Find out how you can attend here.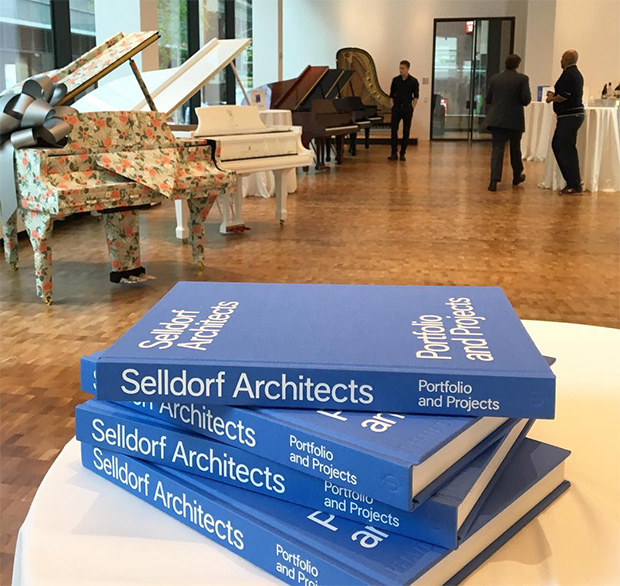 Meanwhile, for greater insight into Frank Stella's pioneering work order a copy of this minimalism overview. And to add a little bit of Stella's art to your own home, take a look at these great Frank Stella limited editions over on Artspace.