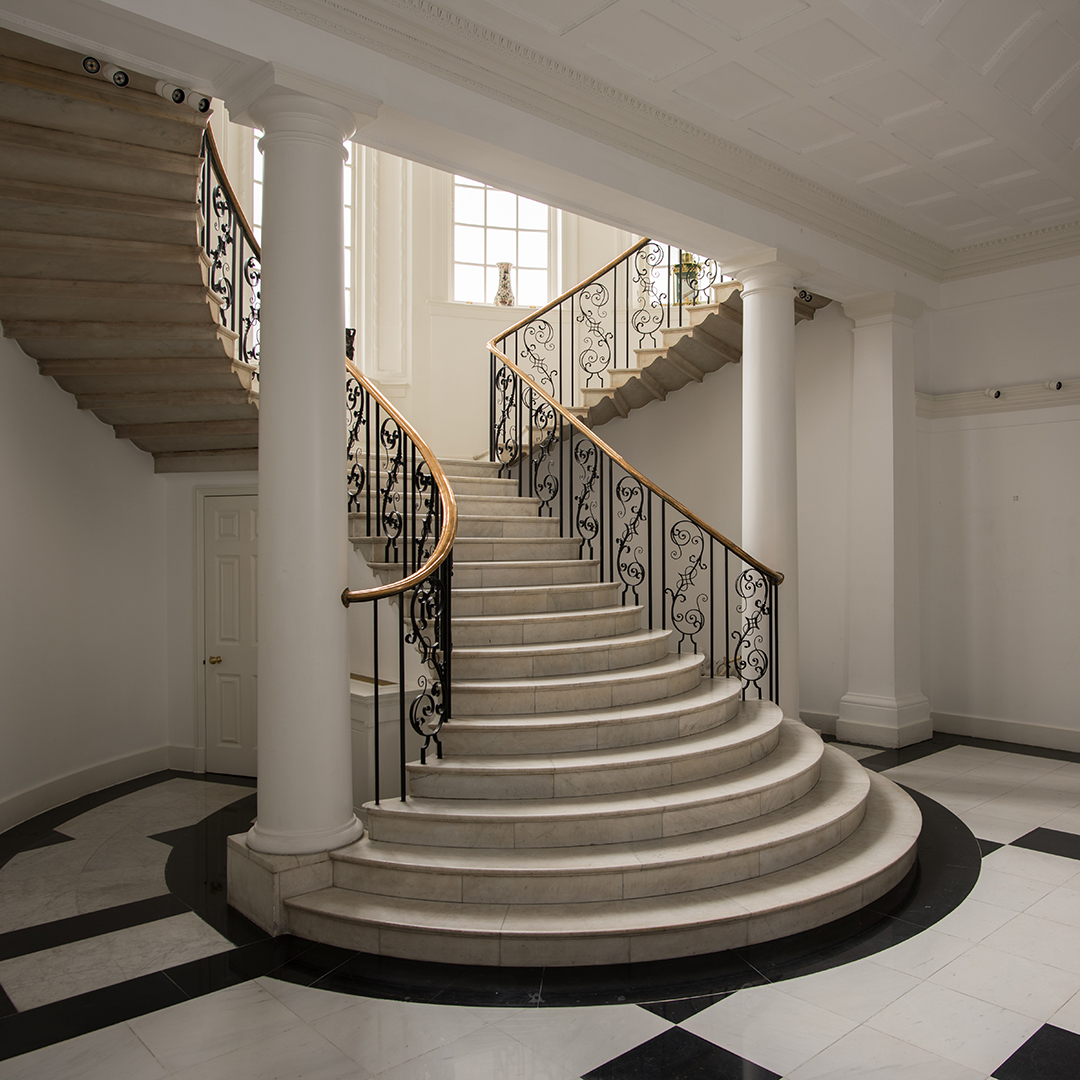 Annabelle Selldorf shows us her new London gallery
Architect says she has added 'minor interventions' to an 18th century London house for Thaddaeus Ropac
For an architect who creates such contemplative spaces, Annabelle Selldorf leads a fairly hectic life. "I have to talk so much nowadays that I really miss the quiet, concentrated design process," Selldorf, best known for designing world-class art galleries, says here.
Fortunately, she has found some time to explain her latest work: a London space for Galerie Thaddaeus Ropac. During her recent takeover of Thaddaeus Ropac's Instagram, the German-born architect offered some key insights into the less easy-to-spot aspects in the new building, which opens this friday, 28 April.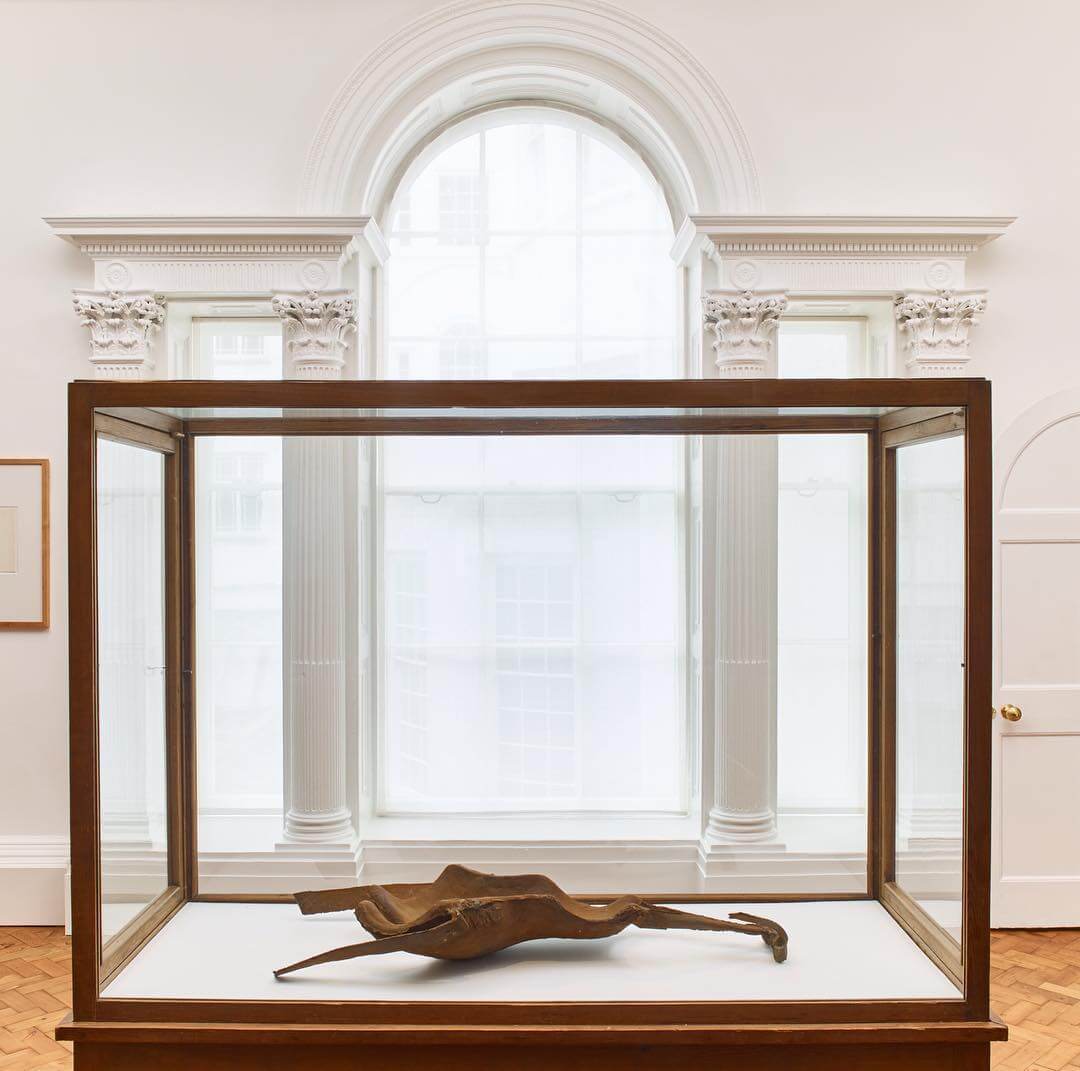 Ropac's gallery occupies all five floors of Ely House, on Dover Street in the Mayfair district of the British capital. This building dates from the eighteenth century, and is the work of Sir Robert Taylor, who also served as the Bank of England's architect. Though a fair amount has been added to the house since Taylor's time, Selldorf did not want to interfere too heavily with its current structure or appearance.
"Our work here is more about the sum of many seemingly minor interventions making for a simple and clear experience rather than any bold moves to differentiate old from new," she explains. "I believe that art and architecture come together here in unique harmony." What does she mean? Well, here Gilbert & George's 1970 work A Portrait of the Artist as Young Man has been projected into one of the delicate wall molding frames of the ground floor space.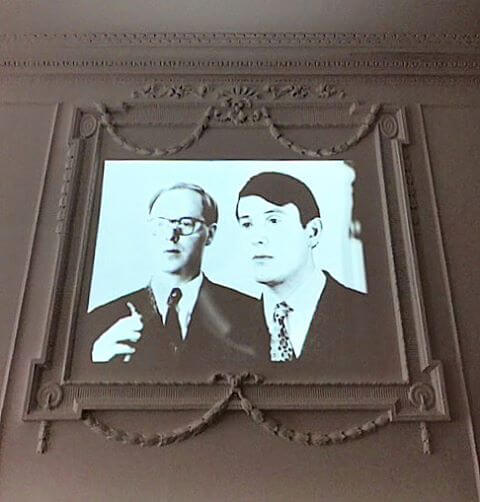 "It has been such a pleasure to work on this project with our collaborators in London, Cowie Montgomery Architects," Selldorf writes. "Ely House is such a special place and I'm thrilled to see it having a new life under the wonderful stewardship of the Ropac Gallery."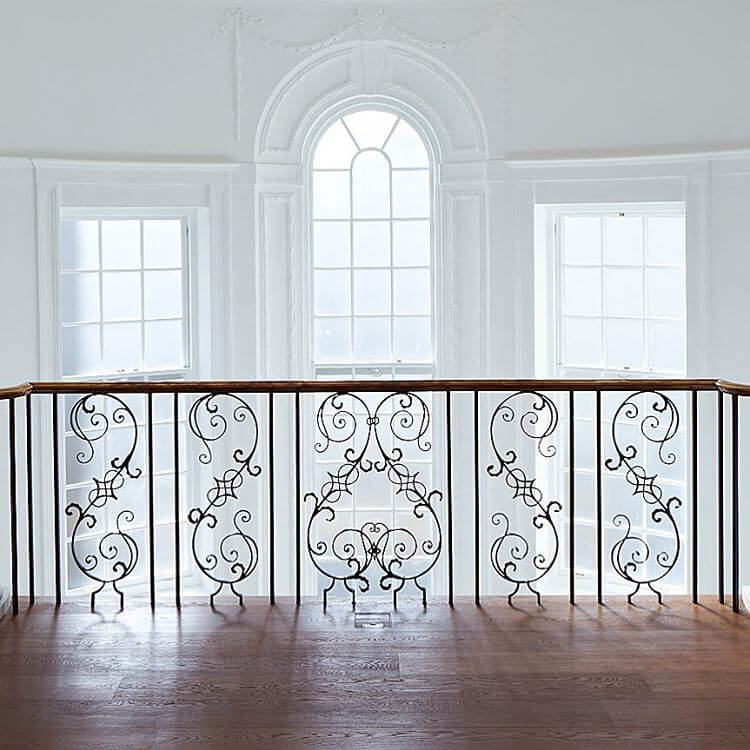 This landing might not look particularly new, yet Selldorf's practice has added a number of small details. "Black fumed oak flooring was sanded and refinished to lighten the character and complement new oak boards installed in the galleries," Selldorf explains. "The stair balustrade is from the 1909 renovation by Dunbar Smith and Cecil Brewer for [the building's 20th century occupant] the Albemarle Club, cleaned and polished to return it to its original lustre. Restored clarity of original details around the windows was achieved by stripping away numerous layers of old paint before refinishing and repainting."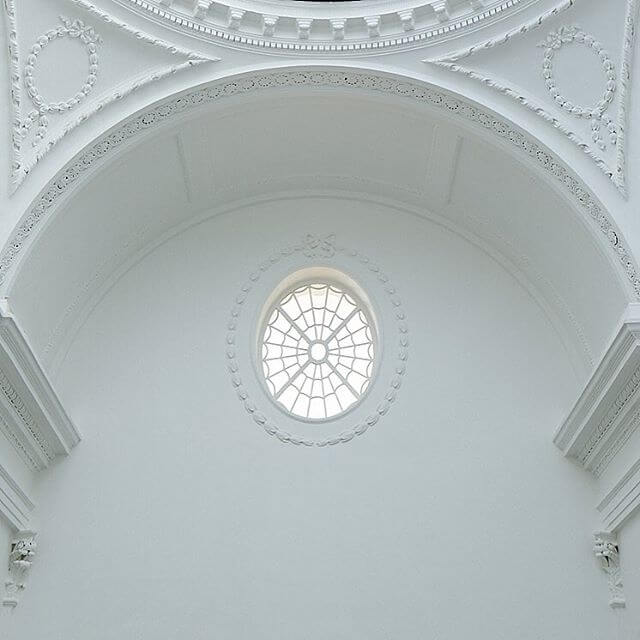 A gallery's illumination is of course crucial, yet Selldorf again proves that she can let the light into this building without adding new alterations, but instead restoring older features. "The laylight in the cupola was uncovered and restored to provide natural light through the stairwell as intended by the original architect, Sir Robert Taylor," writes Selldorf. "It provides soft, even lighting over the historic plasterwork mouldings seen in this photograph."
For more on this important contemporary architect's work order a copy of our book Selldorf Architects Portfolio and Projects.