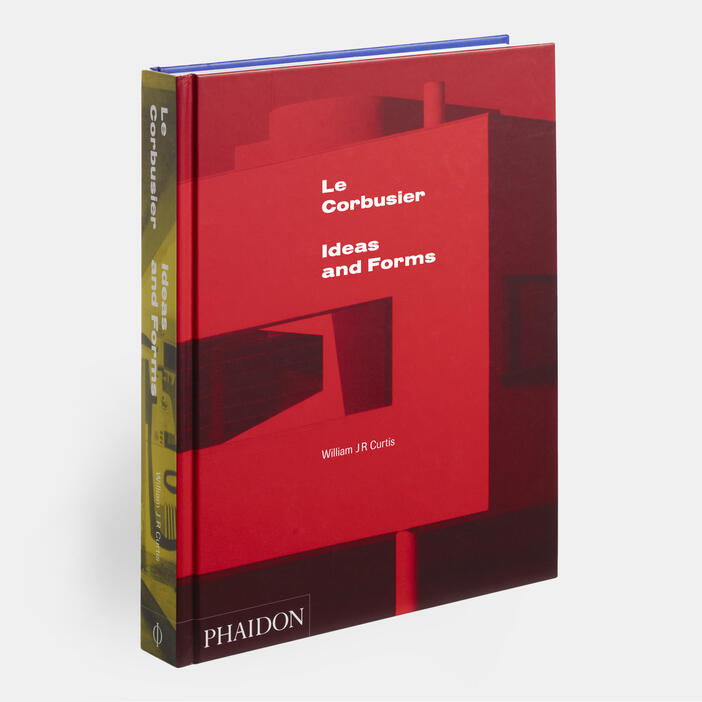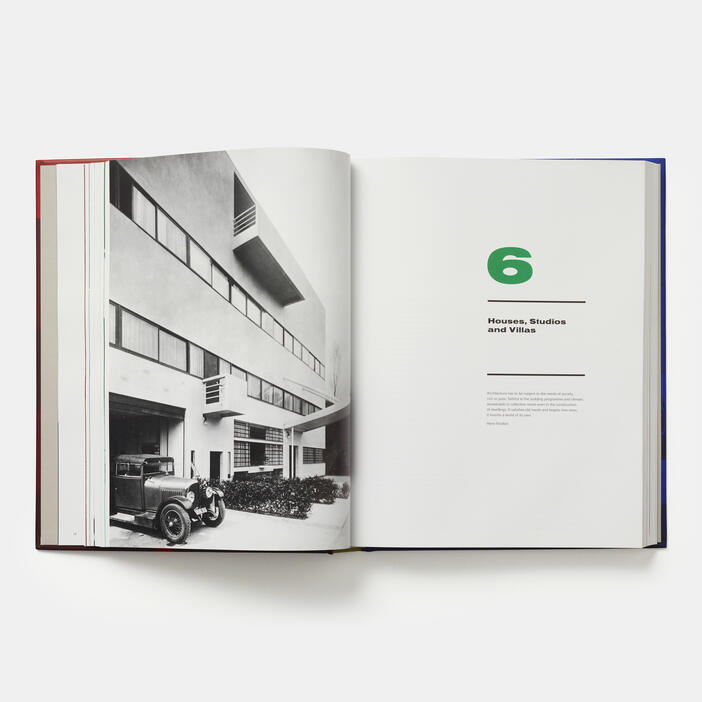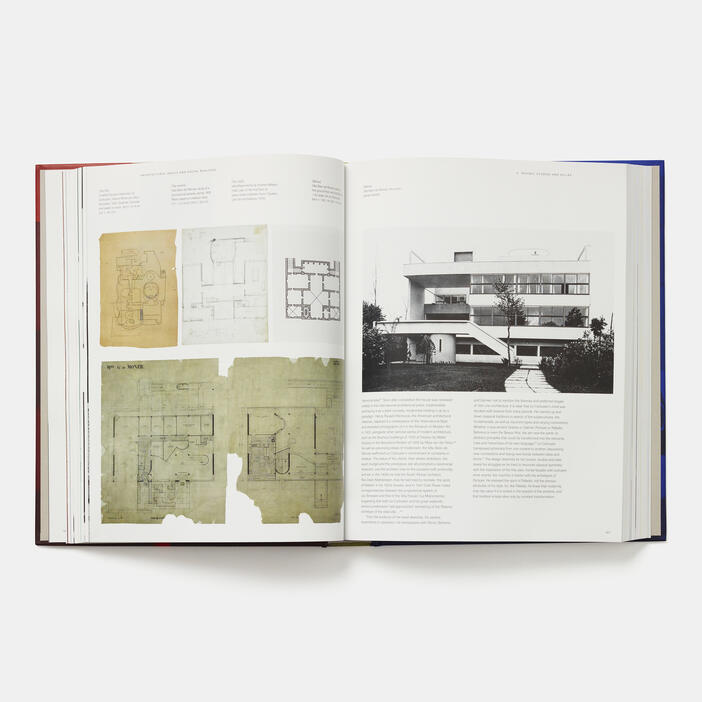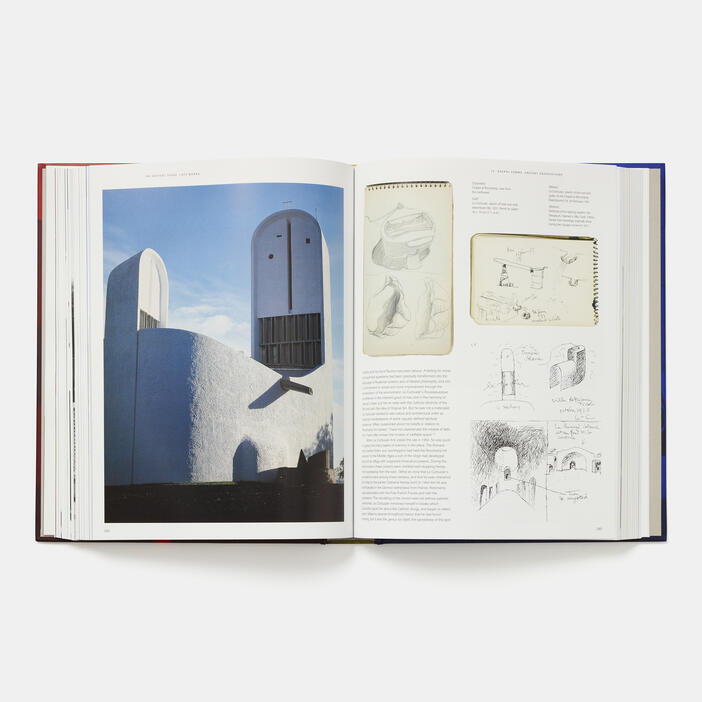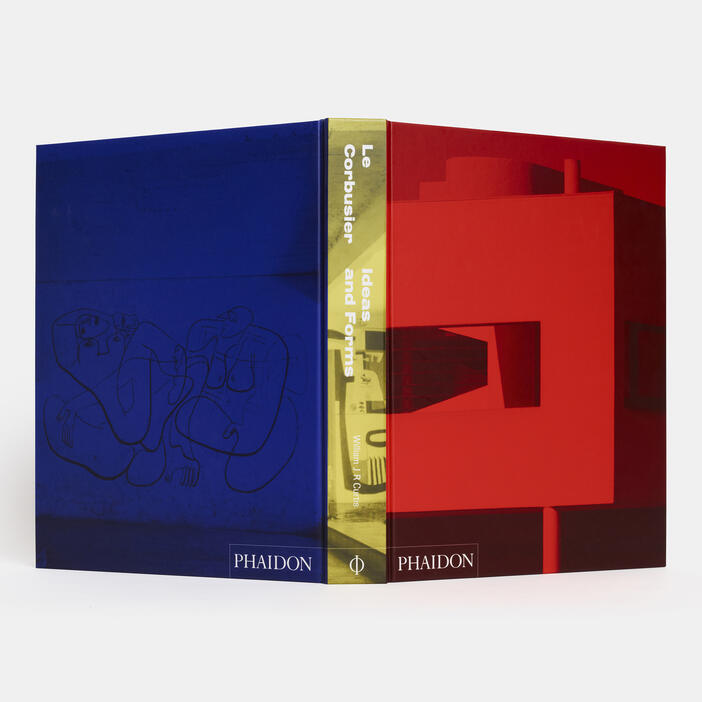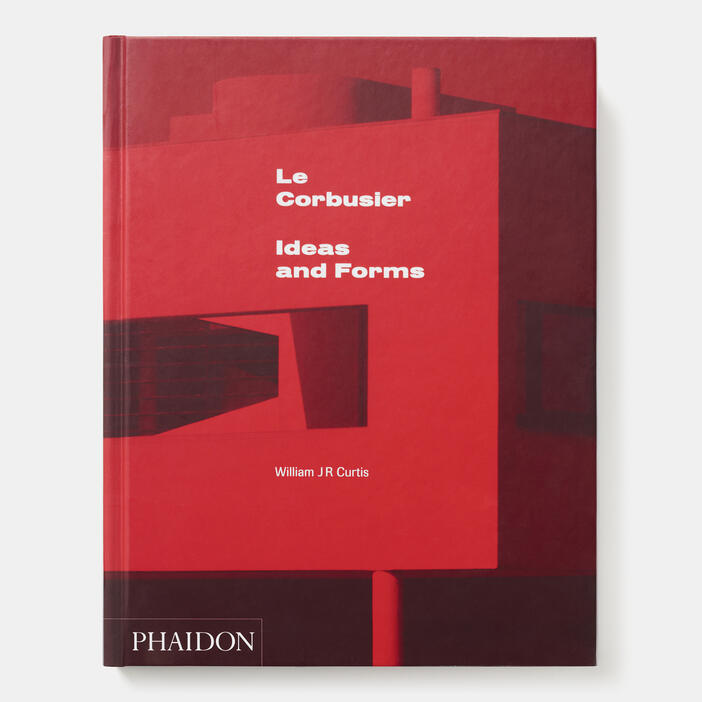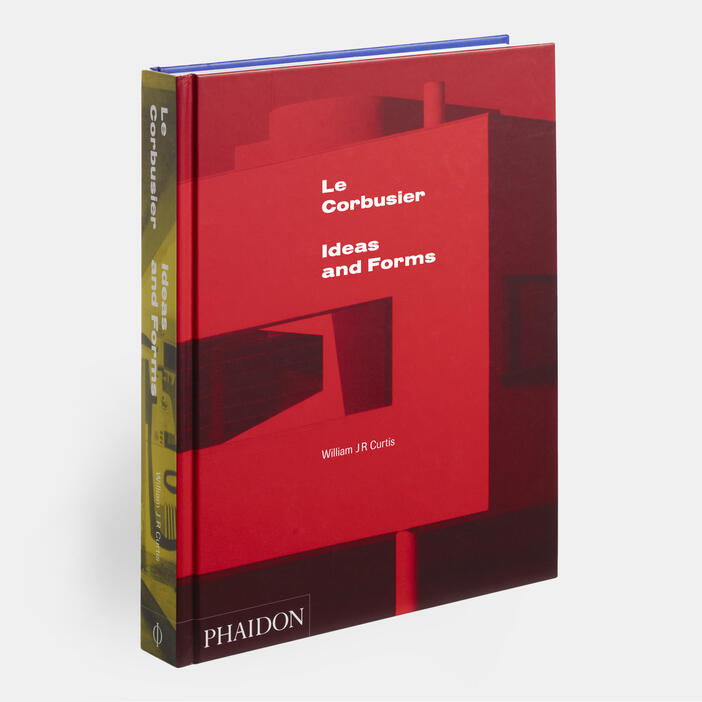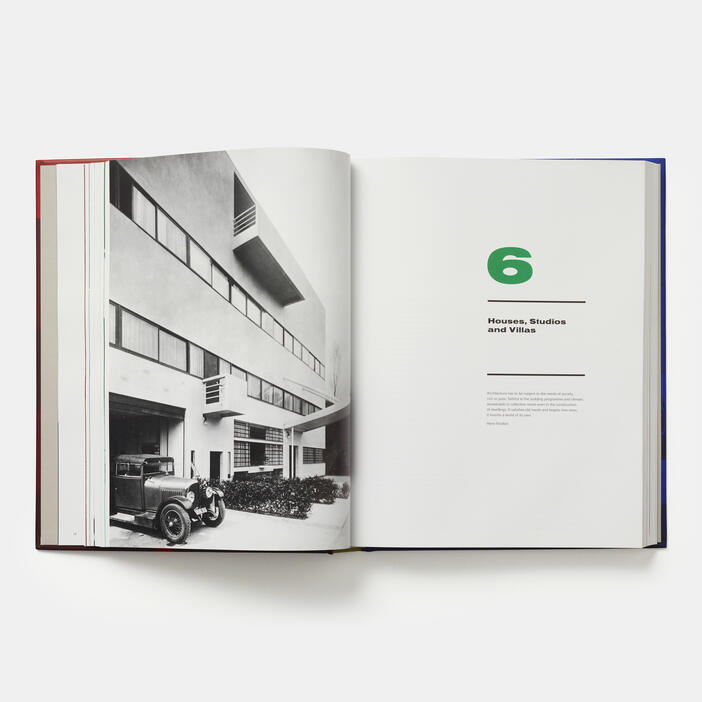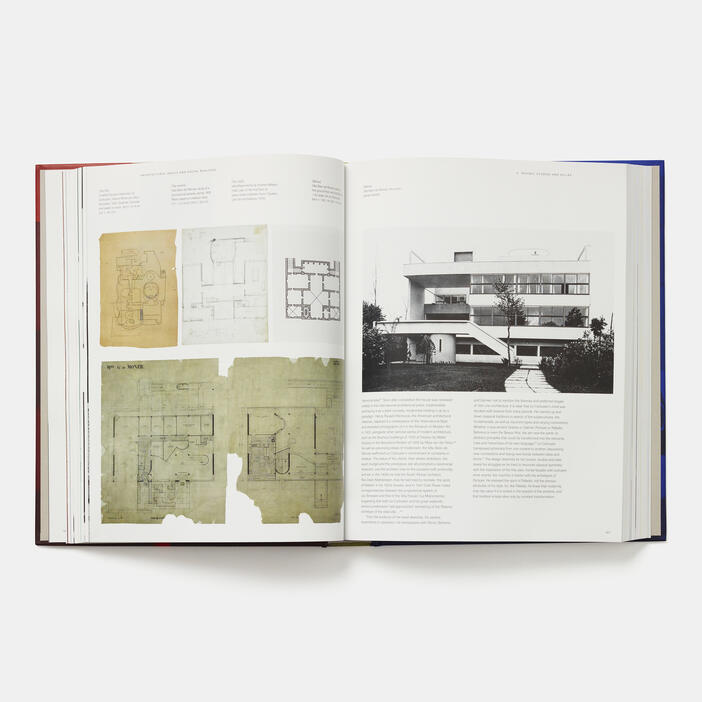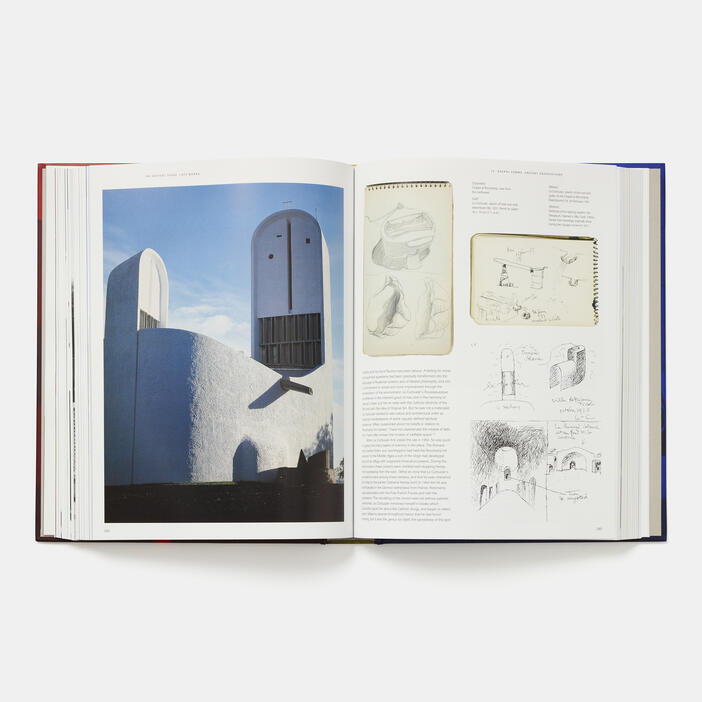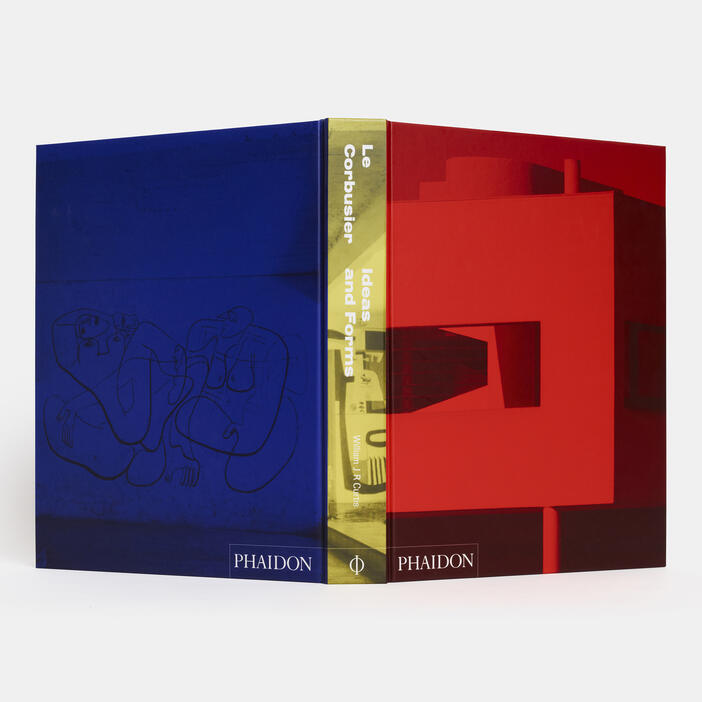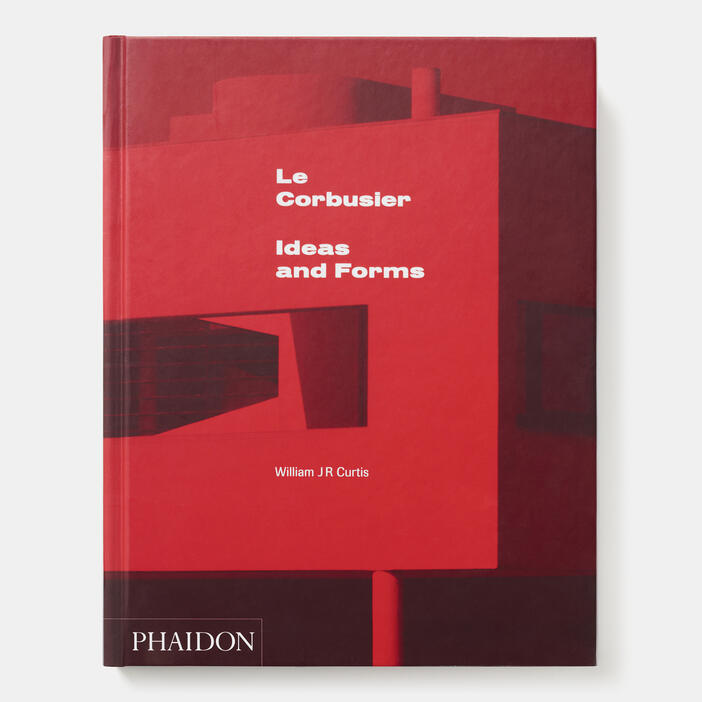 Le Corbusier: Ideas and Forms
Price AUD$190.00 Price CAD$165.00 Price £100.00 Price T150.00 Price USD$150.00 Price €125.00
An expanded edition on the master of Modernism, Le Corbusier, by award-winning architectural historian William J. R. Curtis.
Originally published in 1996 to critical fanfair, scholar William J.R. Curtis has re-issued his classic text with extensive new scholarship and contemporary research that continues the high standard of the original. Presented chronologically with a clear narrative, Curtis has worked tirelessly not only to document Le Corbusier's key projects in detail but to contextualize them within the architect's overarching philosophy of urbanism and art and the pervading culture of Le Corbusier's time. With full access to the renowned Le Corbusier archive, Curtis' text is lavishly illustrated with new photographs, plans and original sketches and a fresh new design.
Praise for the first edition:
"This is not only the best single work on Le Corbusier - a model of scholarship, erudite yet eminently readable - it is also an invaluable analysis of the creative architectural process. It should be read and re-read by every student of architecture." - Building Design
"William J. R. Curtis is the best architectural historian writing in the English language." - Chicago Tribune
Specifications:
Format: Hardback
Size: 305 × 238 mm (12 × 9 3/8 in)
Pages: 512 pp
Illustrations: 500 illustrations
ISBN: 9780714868943
William J R Curtis is an award-winning historian, critic, writer, curator, painter and photographer. Educated at the Courtauld Institute of Art, London, and at Harvard University, he has taught the history of art, theories of design and architecture at several universities worldwide: among others, Harvard University; the Architectural Association, London; UNAM, Mexico City; ETSAB, Barcelona; Helsinki Institute of Technology; the Accademia di architettura, Mendrisio, Switzerland; and the University of Cambridge where he was Slade Professor of Fine Art 2003-4. In addition to teaching history and theory, Curtis has been directly involved in architectural education in the studio and in juries. He has written historical, critical and theoretical texts on subjects as varied as modern architecture, landscape design, the history of everyday objects, the process of design, historiography, visual education and criticism. His best known books include: the best-selling Modern Architecture Since 1900 and Le Corbusier: Ideas and Forms (both published by Phaidon).
"The most lucid and complete chronicle yet available of Le Corbusier's achievement and (in the words of his title) the 'ideas and forms' which successively and cumulatively account for its significance. It is, then, as incise narrative... Illuminated by penetrating critical commentary that this book excels."—Times Literary Supplement
"This book is an admirable as well as well-timed introduction to Le Corbusier. In it much recent scholarship has been pulled together and presented in a lively account of Le Corbusier's life and work... It is also a record of personal observation and synthesis by an informed and shrewdly sensitive author which will remain valid and fresh in the long term."—Architectural Review
"William J R Curtis is the best architectural historian writing in the English language, and that alone makes this book something of an event. Unsurprisingly, Curtis has turned out what is probably the most comprehensive, well balanced and interesting narrative yet produced about one of the giants of 20th century architecture."—Chicago Tribune
"As a study of the life and work of possibly the most erudite, probably the most gifted, and certainly the most disturbing architect of the present century, it is unlikely to be superseded."—The Architect, Royal Institute of British Architects' Journal
"The most lucid and complete chronicle yet available of Le Corbusier's achievement. This book excels."—Architecture, AIA American Institute of Architect's Journal
Selected as one of 'the best architectural books of the year' (2015) by Rowan Moore, architectural critic of the Guardian
"...A much expanded version of an earlier monograph... Definitive, chronological, sumptuously illustrated... Curtis is [...] balanced and inclusive, offering excellent discussions of all the Indian work, of many unexecuted projects, and of the vast influence Corbusier has exercised... I think there is no better introduction to the man and his work."—Architects Journal
"Just as Le Corbusier is a 'classic' of modern architecture, Curtis's monograph is a 'classic' of the Corbusian bibliography. And with this new edition - substantially enlarged, both in text and illustrations - the book will become indeed the main reference for understanding Le Corbusier's contribution to universal architecture."—Arquitectura Viva
"His classic Le Corbusier Ideas and Forms published in 1986 and, for the quarter century since, the most thoughtful and complete analysis of the architect... There is still no better single source than William Curtis... And that's why, architects, yes: you'll need to buy this new version."—Architectural Record
"In the new, revised and updated edition of the classic Le Corbusier: Ideas and Forms, Curtis goes beyond just documenting to delve deeper and deeper into the creative underpinnings of Le Corbusier's masterpieces... Many new photographs have been added, including some of Chandigarh taken by Curtis, who himself is an excellent photographer... What Le Corbusier did for the 20th century in shaping the world's built form, William J.R. Curtis does for Le Corbusier, become his master interpreter."—Architecture plus Design, India
"It is a carefully considered book, based on extensive thought and study of the vast documentation, addressed to the advanced student of modernism... The structure of the book is very clear and the design and layout are thoughtful and sympathetic. Highly recommended."—Library Journal
"Le Corbusier, the Swiss architect who died this month, fifty years ago. His work, both the great and the not so great, is the subject of a fantastic new edition from Phaidon of Le Corbusier: Ideas and Forms, by the architectural historian, William JR Curtis."—Daily Beast
"...An exceptional history and a spectacular collection of images."—Metropolis Magazine
"Impressive... Any committed bibliophile should splash out on this new, seductively hefty tome... A succinct over-view of one mans' determination to change the world ...We are fortunate to have Curtis' considered critique to vouchsafe Corb's rightful place in the architectural pantheon."—RIAS Quarterly
"This is not only the best single work on Le Corbusier - a model of scholarship, erudite yet eminently readable - it is also an invaluable analysis of the creative architectural process. It should be read and re-read by every student of architecture."—Building Design
"Deepens the previous interpretations in five additional chapters... Dozens of wonderful drawings and photographs have been unearthed from the archives."—Ark (Arkkitehti / Finnish Architectural Review