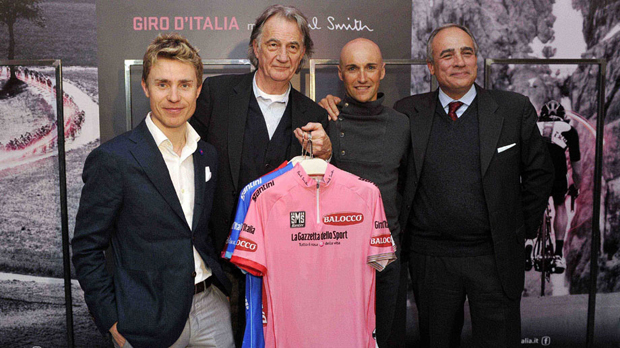 Warhol inspires Sir Paul Smith's Giro D'Italia shirts
The pop artist's Monroe series inspires British menswear designer to put clashing colours on bicycle shirts
The butch world of Italian cycling gets a pleasant dose of pop kitsch this spring, when Sir Paul Smith's designs for the Giro D'Italia's leader's shirt make their appearance.
The 66-year-old designer, once a keen racing cyclist with professional ambitions, told Cycling News that his vivid reworkings on the Giro shirts were in part based on Warhol's mid-sixties prints of Marilyn Monroe.
"I was inspired by Andy Warhol's [silkscreen] and put a very nice pink with red together to create a pop-art style," he said, "with colours that clash together but in a modern colour combination."
Smith says he has also simplified the shirt, though they will still bear his signature, as well as his own illustration of a bicycle, and a patch of his classic striped pattern.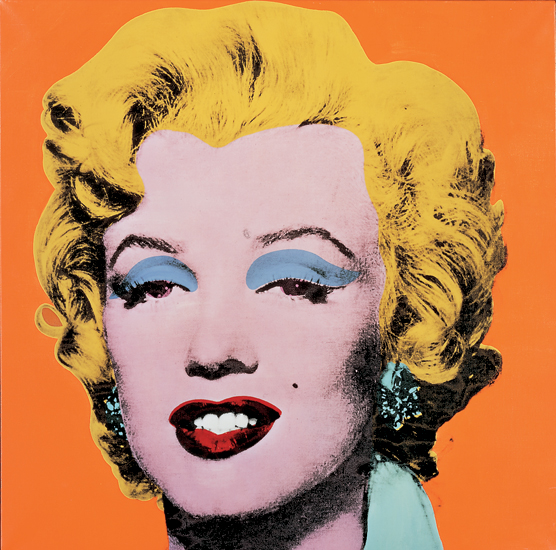 The Giro - Italy's answer to the Tour de France - awards different coloured shirts to notable riders: the pink shirt, or maglia rosa, is worn by the race leader, and is analogous with the Tour de France's yellow jersey; a red jersey is given to competitor leading on points; a blue one goes to the best hill climber, or King of the Mountains; and a white one is for the best young rider.
Smith said he admired classic Italian jerseys, such as the celeste Bianchi jersey from the Fausto Coppi era, yet he believes British clothing label Rapha, with whom Smith produces a line, is responsible for bringing "simplicity and elegance" back into cycling - a sentiment with which we wholeheartedly agree.
You can judge whether Smith's shirts are similarly simple and elegant. Italian firm, Santini Maglificio Sportivo will make them, and the lucky riders will wear them later this year. The race begins in Naples on Saturday May 4, and ends in Brescia on Sunday May 26. Read the full interview here; if you are looking for similar sources of inspiration, then consider our Warhol books, which contain the Marilyn prints and plenty more besides.