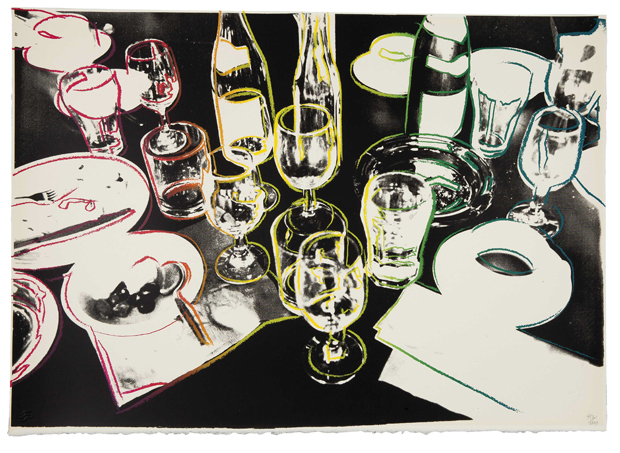 Andy Warhol - the disco years
Christie's new online auction offers us a great view into the artist's later, glitzier milieu
With his love of glamorous, edgy New Yorkers, his taste for the new and the hot, it's unsurprising that night clubs figured greatly in Andy Warhol's life and work. Indeed, as Andy changed, so the clubs altered around him. Specifically, the sharp, threatening prints of the 1960s, which accompanied his own Exploding Plastic Inevitable events, gave way to a glitzier output, as Warhol took to the infamous late 70s celebrity hangout, Studio 54. Here, the artist no longer needed to create his own 'superstars' as he did among his earlier milieu; what use is it dubbing your own acolytes famous, not when you're surrounded by the likes of Diana Ross, Jack Nicholson and Richard Gere?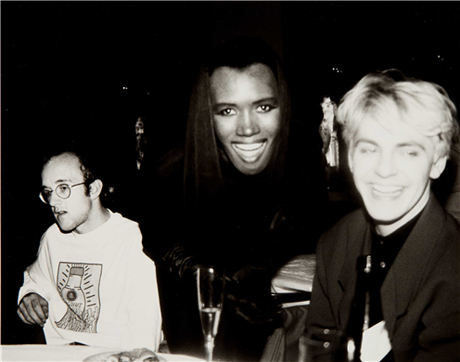 The latest trove of Warhol material being offered up via Christie's second internet-only auction, gives the casual viewer great insight into this later period, when the pop artist danced and dined with America's leading entertainers. Dubbed Andy @ Christie's: Studio 54, the online sale runs from now until May 3 and features a mix of photographs, screen prints, Polaroids and sketches. Most of it dates from the 1970s and 80s, and features a variety of household names, downtown club faces, as well as once-famous public figures now all but expunged from the collective consciousness.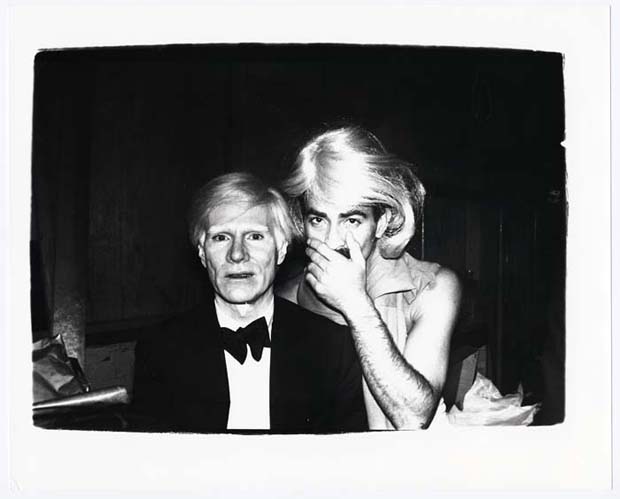 The images were not only snatched in the discos, but also at dinners, and there are also some portraits and still-life studies. Casual viewers browsing through the lots can marvel at the company Andy once kept, while collectors might pick up an inexpensive bit of Warhol here. However, the attendant fame, and all-access auction method, might push up prices. Christie's first online Warhol sale, held back in March, doubled its pre-sale estimate, with lots such as I Love Your Kiss Forever Forever (lot 94), a 1964 lithograph, selling for $112,500 - almost 40 times its pre-sale estimate.
To view the lots, go here. For further insight into the great man's work consider our Warhol books, which include the artist's catalogue raisonne and a great Phaidon Focus book and for more on what to buy, by whom and when, take a look at the wonderful Collecting Art for Love, Money and More written by art advisors Ethan Wagner and Thea Westreich Wagner.