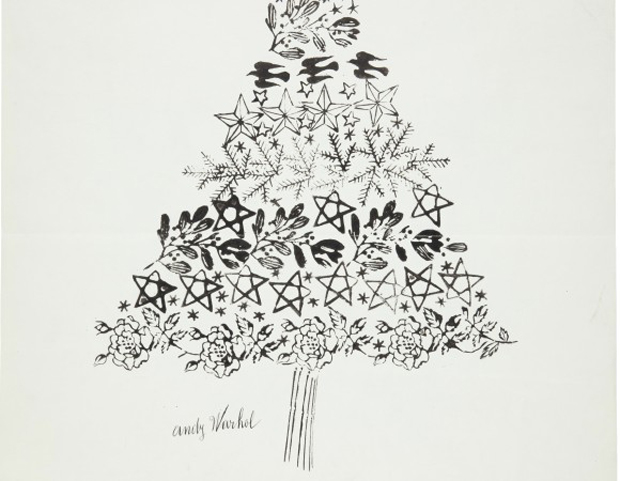 Andy Warhol's Christmas sale
Christie's has assembled a Christmas-themed auction as part of its ongoing Warhol sales series
He was a practicing Catholic, with a love for parties and commerce, so it shouldn't come as any surprise that Andy Warhol was rather taken with Christmas. To coincide with the holidays, Christie's, the Andy Warhol Foundation's auction partners, has put together a festive online auction.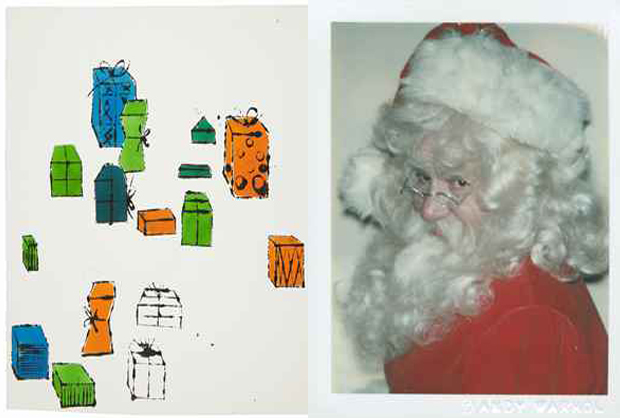 They say the sale, called A Christmas Thing, offers "a glimpse of how Andy Warhol spent the holidays, featuring festive photos and charmingly cherubic works on paper."
Among the lots are some straight-forward Christmas items, including early drawings from the 1950s, like the Christmas card images Warhol drew for commercial clients such as Tiffany's. Also look out for a poinsettia series from the early 1980s, and a Father Christmas Polaroid, taken in 1981 for the artist's myths works. Alongside these, the auction house has also listed a few less clearly festive pieces such as liquor bottle photographs, snaps from Warhol's skiing trip to Colorado, and a photograph of a George Clinton concert, which appears to make the list purely on the strength of Clinton's stage outfit: an angelic set of wings and gown.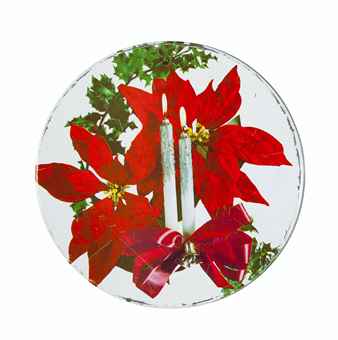 Still, the estimates are relatively low, and the items make for fun browsing, even if you don't plan to buy anything. Bidding begins today and ends on Wednesday December 11, in time for the holidays. Take a look at the works here. For more Christmas gift ideas, take a look at our great Warhol books. Buy them from the people who made them, here.