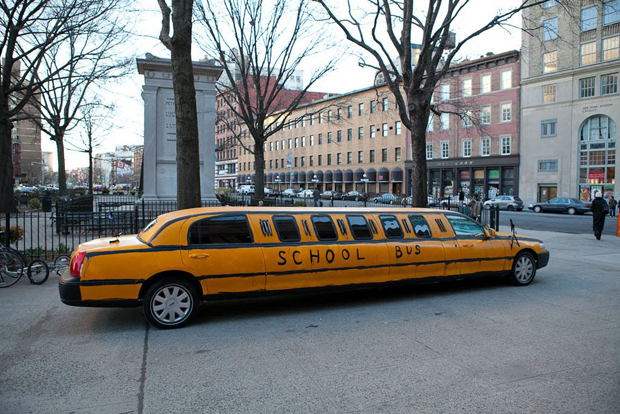 Bruce High Quality Foundation go back to school
New York arts collective are back with their own take on the affordable art school
As art schools across the globe gear up for a new intake of students news reached us that the Bruce High Quality Foundation, the anonymous artist collective founded by a number of Cooper Union alumni in New York, will be reopening its free unaccredited art school, the Bruce High Quality Foundation University (BHQFU), in a new location, on the 3rd floor of 34 Avenue A, New York.
The school, originally founded in 2009 with classes like "XXXtreme Performance Studies," "The Artist at Work" and the workshop class "What is a Metaphor?", was founded in response to the rising cost of art school tuition - what the group called the "$200,000-debt-model of art education."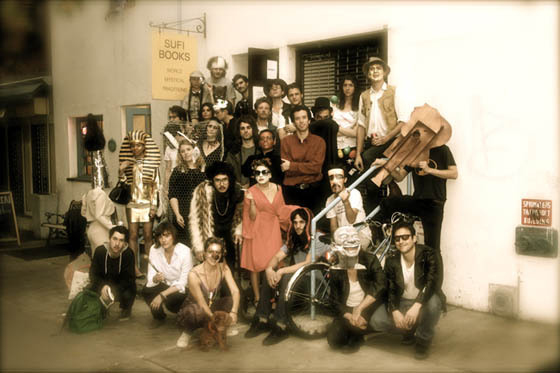 The first class "B.Y.O.U." (Build Your Own University), emphasised a collaborative spirit where students talked about "admission procedures, rubrics of success and governance." An open house at the new location, on Sept. 9 at 4pm, will pick up the discussion where they left off. "This Open House will be an opportunity for people who have participated in the past and people who are interested in participating in BHQFU's future to connect with each other and start brainstorming."
"BHQFU will function by inviting artists and thinkers to collaborate on the development of BHQFU's curriculum and programming. For now we're meeting with lots of people, talking to them about ways they may want to be involved. We haven't settled on specific programming for the fall. The plan for the first 'semester' is to bring people together, and engage them in a conversation about what BHQFU can be, building toward a collaboratively developed program for 2013."
BHQF made a 30-day tour of US art schools and institutions to discuss the state of art education today, and what it could hopefully become in the future. They took to the streets in a stretch limo painted like a school bus. Of course, as scholars agree, the best grounding for an arts education begins with our very own The Art Book.