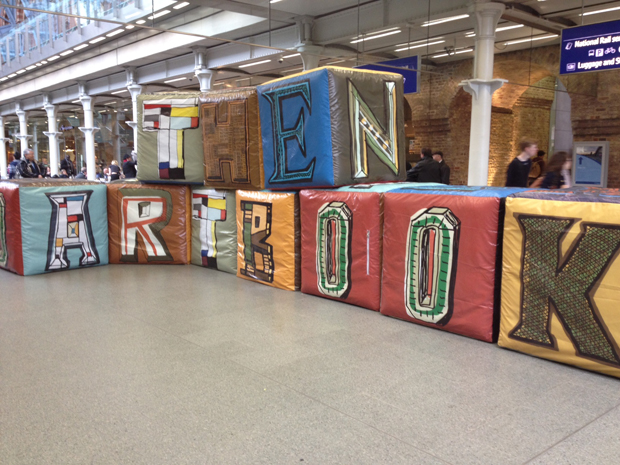 The Art Book Challenge at St Pancras
Art buffs, French tourists, wayward school kids and grandparents all took the Phaidon Art Book Challenge at St Pancras on Saturday. Could there really only be one winner?
Congratulations and a big pat on the back to all who took part in our Art Book Challenge at St Pancras Station at the weekend. In it, contestants were given two minutes to create as many artist names as they could using letters emblazoned on giant inflatable cubes. Early on it became clear that the most popular names were Goya, Manet, Monet, Marini and Marin.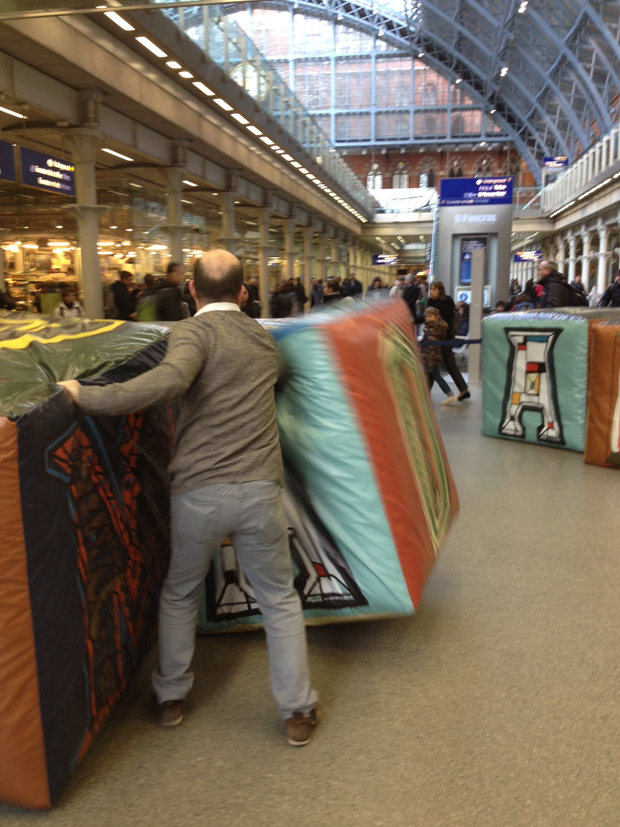 But although no one quite managed to squeeze out Kandinsky or Caravaggio, the morning threw up quite a few surprises and plenty of fun. Respect must go to the kid who arranged our giant inflatable Art Book letters while perched on his scooter - which he dutifully managed without once falling off. French families, school children - some with disciplinary issues - you know who you are:) took the challenge.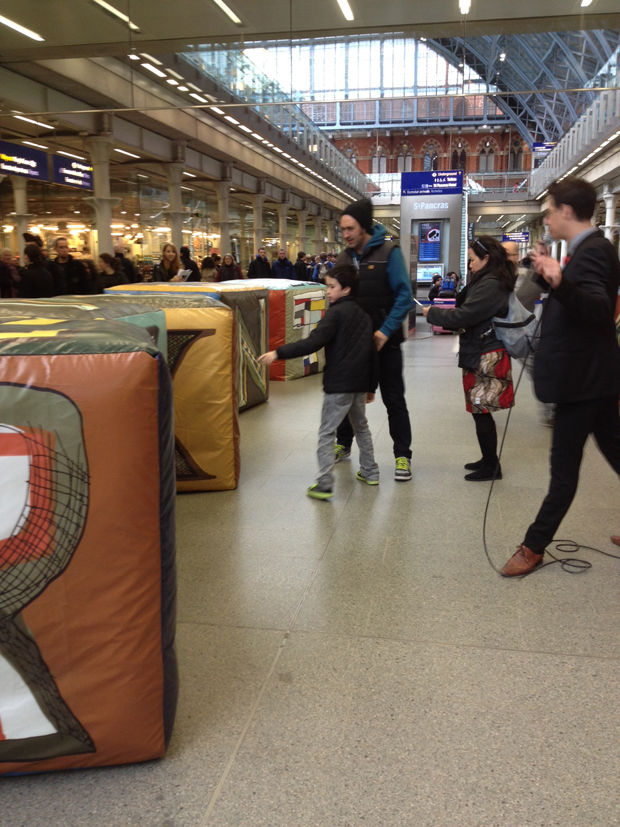 The brightest bulbs headed to our partners Foyles Book Shop early on to mug up on their fine selection of Art Books (pictured). In fact, there were so many game contestants we're looking at ways of rewarding you all. If you were down there on Saturday, stay tuned.