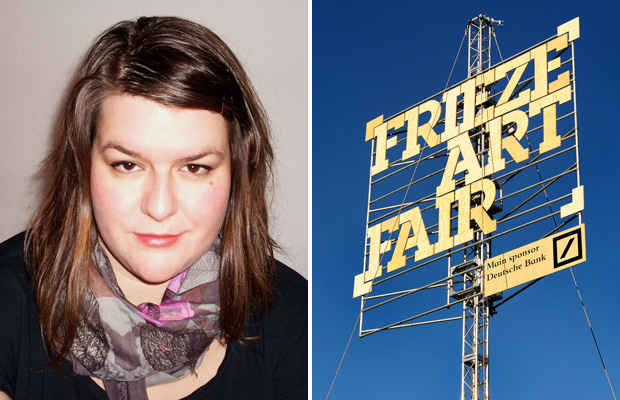 Ten questions for Frieze curator Sarah McCrory
The art world mover and shaker on gallery openings, supporting the artististic vision and sourcing giant sausages
We love your old twitter pic with Takashi Murakami - tell us the story behind it. I was at a party where Murakami was greeting guests, and everyone was being quite polite about not asking for photos and then I thought so I dived in there for a snap. That opened the floodgates for everyone else. He was into it, he obviously likes that kind of spectacle.
How many artist studios did you visit in the process of commissioning this year's Frieze Projects? Crikey, let me think. I made about six international research trips. I think we're talking about 30 or 40? Usually I try and tie the visits up with other art events. So I went over to LA when the Art Fair was on and then when I'm there I try and see artists I've been looking at or feel that they could be the kind of artists who might be interesting for the fair. It's a discussion then proposal process.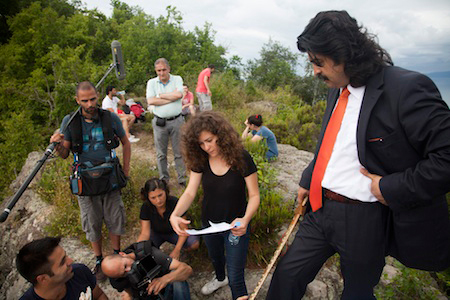 How do you describe Frieze Projects to potential commissions? Because we're a commissioning body I often explain it in very practical terms. Many of the artists have been to lots of the other art fairs but this one is so different. It's the only one with a temporary structure in a park for a start. So I try to explain the kind of things that it might be interesting to respond to. Some artists are very directed and know what they'd like to do at Frieze straight away. So someone like Christian (Jankowski) who likes to exploit, or dig into a scenario - whether it's television or a fair – that's the way he works. Whereas some artists need guidance in understanding that unlike a lot of other fairs we have a huge general public attendance which means you can develop a project to have multiple voices.
Yes, outside of Phaidon, plain English and contemporary art are rarely seen in public together – something this year's Emdash winner Cecile B Evans addresses in her project Her project very much gives an alternative voice to the fair. You can pick up Cecile's alternative audio guide - by people who, while they're at the top of their own field, are not art professionals - at the info desk. We have a biologist, a journalist, a novelist and then well-known people like Rabbi Blue, Patrick Moore or Sophie Dahl. Cecile has guided them or prompted them to respond to a number of works but in a much more emotive way. It's very nuanced. An art person may know an artist's whole practice, whereas if a non-art world person is shown an image for the first time they have to decipher it for themselves and I think it uncovers some beautiful moments and some misinterpretations - which are just as valid. Mr Simon Schama very kindly agreed to be the host as a hologram, or counterpoint, so he's the only art professional involved. And throughout the stay you can see him recounting almost the opposite – he's recounting anecdotes about the fair or about why people are there.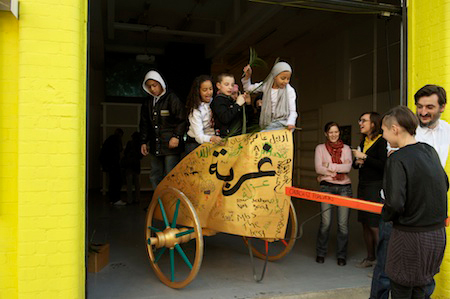 You must have to broker a huge budget, giving money out to people who are fairly strapped. Are you ball breaker or Robin Hood? Ha ha! I don't think either of those. It's a nice thing to be able to support an artist's vision. That's actually an interesting question interesting to pull up in terms of a fair because they tend to be more fee-based and production-based than market-based in a way. Those relationships are quite different but sometimes the works from here go on to be sold. I think if I was giving out larger sums I might feel more Robin Hood-like!
Frieze doesn't seem as self-consciously 'crazy' this year – no Jankowski selling a yacht. Is there a new seriousness in the air? Erm…..maybe. I mean it's funny. Obviously I approach those artists individulally when putting ti together. I'm not interested in a thematic overriding idea - the fair itself is already enough of a context to deal with for the artist. So then when they actually end up coming together somehow they always have a very different feeling. It's not really on purpose in a way. It's true, there's a lot more projects this year that are more performative and therefore quite demanding. But it's quite exciting to push something through the week and see how it develops and changes. Maybe there is more of a seriousness this year. It's funny because artists are so different in how you work with them. Some are working through it themselves and some are really relaxed. Sometimes the logistics guide projects.
Last year Pierre Huyghe's hermit crab was held up at customs on the way in and the contents of his aquarium ended up in a New York sealife centre. Any other logistical snafus this year? It's achieved almost legendary status in the art world that story! One of the interesting things about this job is that one minute you're sourcing a crab, the next you're looking at structural engineering plans for a piece or ways you can get a one-and-a-half metre long, 250kg sausage sourced.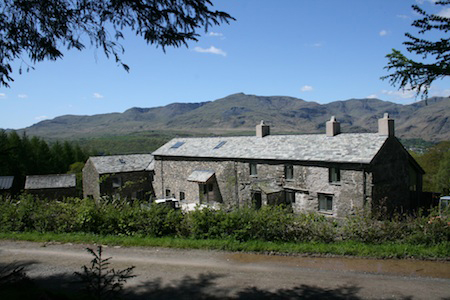 Frieze Projects got involved in the Olympics this year. What was the experience like? Dramatic and challenging and really successful. Many of the people who work for Frieze live east so it was nice to do pretty big projects on home turf. Because the Olympics went so well it added something to people's enthusiasm for seeing art. It could have been very different.
Frieze coincides with three big US gallery openings in the capital and a great Turner shortlist. Is 2012 an annus mirabilis for the UK art scene? Yeah, I mean it's definitely a significant thing that three major galleries have opened here but I'm much more excited about different areas of London which are developing younger voices. Down in Peckham for example there are galleries like Sunday Painter or Arcadia_Missa making incredible shows with artists who will be at Frieze in the future. Is there a north south divide in the London art world? There is this thing going on where artists are being judged as the Peckham gang or whatever - but actually they're doing interesting things internationally and any divide in London should be seen in that context. The divide really only kicks in when it comes to taxi fares when you have to get home!
OK, you went to art college. When was the last time you drew a picture, painted something or made a sculpture? Yeah, I was an artist and studied fine art but even early on I ended up organising quite a lot of things while still at college. I think that people don't always realise that curating is creative as well. It's exciting to have conversations with artists where you almost co-produce something. It's a creative enough outlet in itself. I never feel the urge to pick up a pencil to be honest!
The fair runs in Regent's Park until this Sunday. Buy tickets here.