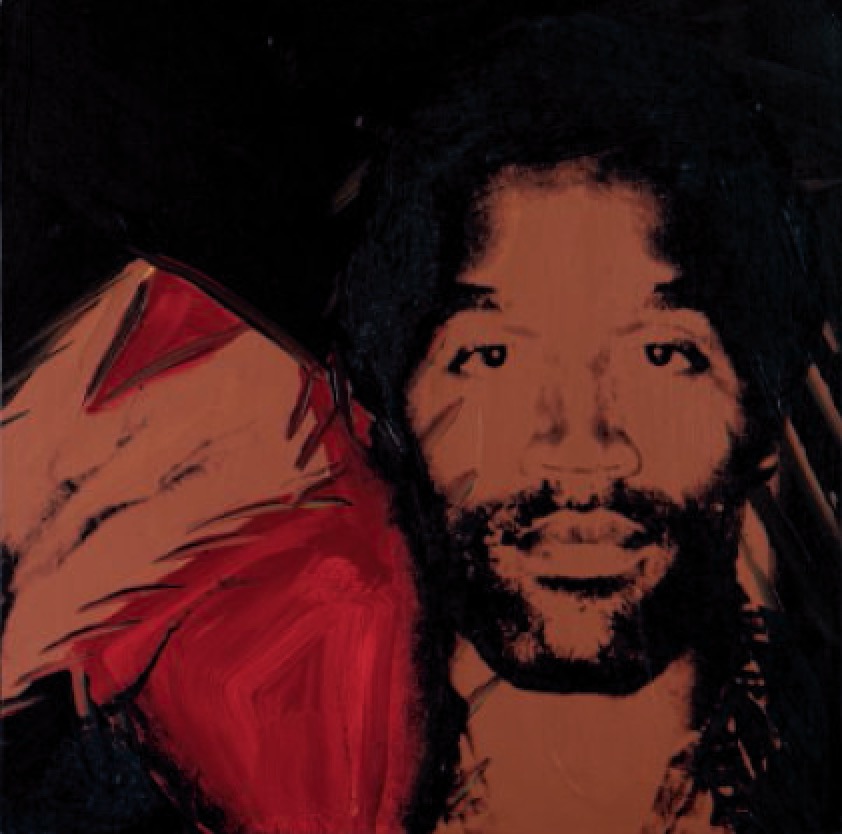 Andy's Athletes - OJ Simpson
The stories behind Warhol's encounters with sports stars of the Seventies - as pictured in the Catalogue Raisonné
Long before the ensuing infamy of his mid-nineties murder trial, OJ Simpson was better known as an American football player and aspiring actor.
By the time Andy Warhol came to rendering Simpson on canvas, he had featured in several films including The Klansman alongside Richard Burton and Lee Marvin and had appeared among an all-star cast in disaster movie The Towering Inferno. In 1977, he appeared in the mini-series based on Alex Haley's novel Roots: The Saga of an American Family. When Warhol encountered him he was in the process of filming Capricorn One.
Muhammad Ali may have been more famous than Simpson, and more charismatic, but the Bills running back literally wedded the careers of athlete and movie star. And, as Warhol keenly observed in his diaries - quoted in Andy Warhol Catalogue Raisonné, Paintings 1976-1978 - Volume 5 - "he was movie-star handsome".
Andy's new found fascination with athletes goes a long way to explaining why, despite being rather uninformed on the sporting world and its stars, he wholeheartedly embraced a commission in the spring of 1977 to depict ten different athletes, including Jack Nicklaus, Willie Shoemaker, Muhammad Ali, Pele and OJ Simpson. The sportsmen and women were picked by businessman turned art collector and sports buff Richard Weisman, who had commissioned the series.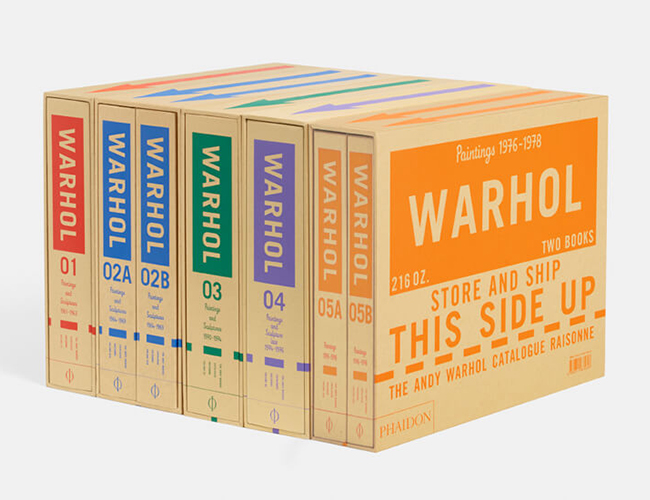 All of the portraits and accompanying narrative are displayed sumptuously in Andy Warhol Catalogue Raisonné, Paintings 1976-1978 - Volume 5. The two-volume set is an essential purchase if you're interested in the incredible spectrum of his artistic career.
The meeting with OJ took place in a Buffalo motel room on October 19 1977. Having turned up to the motel room sans jersey or helmet, Warhol recalls in his diaries that "everybody always forgets the ball." Despite this setback, the artist appeared smitten by the athlete's presence, fondly reminiscing on Simpson being "so sweet" and "good-looking" even though at first he thought the photos "would be awful" due to Simpson's five o'clock shadow. In the event, his manager Fred Hughes convinced him they'd be "sexy". "He was right," Warhol admits in his diaries.
Two contact sheets from the sitting and exposures on a third show the footballer donning a stylish blazer, plaid sport shirt, slacks and a pair of loafers, seemingly prioritizing his fledgling acting career over being the star running back for Buffalo Bills.
A ball was finally procured, after persuading "the manager to find [one], telling [him] that it'd be autographed by O J Simpson and Andy Warhol." When one was eventually located, it passed swiftly into the hands of Warhol's business manager Fred Hughes, who regularly played an active role during the shoots for Athletes. Images from the day reveal Hughes even staging a forward pass for Simpson.
Some twenty or so Polaroids depict the footballer not so much holding the ball, but rather embracing it, as the Catalogue Raisonné admirably details, "the extension of his fingers wrapping around it, and articulating" the volume and shape of the object. Many of the initial snaps show Simpson holding the ball to his face or miming passes, holding the prop at extension from his body. Warhol marked several images of Simpson holding the ball firmly in both hands for enlargement, perhaps a consideration for his book Exposures, although this never materialized.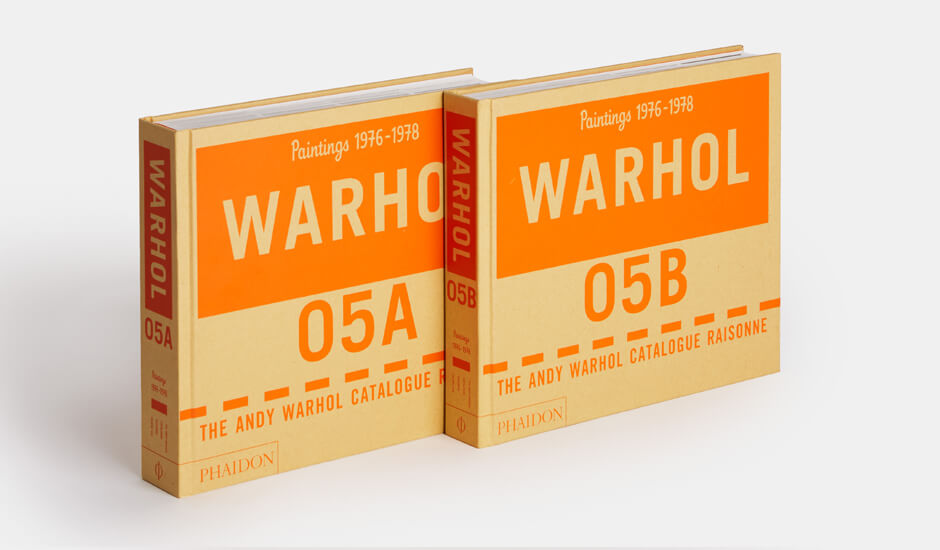 From the forty-six Polaroids taken on the day however, many of them show an ostensibly awkward Simpson; appearing shifty and uncomfortable out of his uniform and rendered motionless on his chair, it wasn't until Warhol cropped out his body that a composition was established.
The graphic halo of hair from his head round to his beard imbued what the Raisonné defines as "sort of readymade magnetism." The background in four of the final portraits – black, ultramarine and dark purple – worked harmoniously with the half tone of Simpson's unshaven face, intensifying the opacity of the ink and the power of his frontal pose.
It's this level of detail that makes the Andy Warhol Catalogue Raisonné, Paintings 1976-1978 - Volume 5 so essential to those delving into the Warhol treasure trove. Check out The Andy Warhol Catalogue Raisonné, Paintings 1976-1978 - Volume 5 here and the bundle of five Andy Raisonnés here. And come back soon for more insights into Andy's Athletes series.