Debbie Harry and friends talk about posing for Warhol
Andy's portrait subjects tell the New York Times what it was like being pictured in (and paying for) Andy's portraits
Some in the art-world view Andy Warhol's portraits as an arch, anthropological version of his Campbell's cans; a serial work, best viewed en masse, rather than individually. Others, who worked closely with the artist, remember the pictures – which Warhol created for a fee, from the early 1960s up until the last years of his life – as a means to an end for his other projects, which included filmmaking and magazine publishing.
During the 1970s, Warhol would charge clients $25,000 for a portrait, plus an extra $15,000 for every additional panel. The prices ($25,000 in 1975 is more like $114,000 in today's money) might sound steep, but Warhol had ways to soften them up.
"We'd have people for lunch at the Factory a lot, and we'd conveniently have Marella Agnelli's or Mick Jagger's portrait leaning against the wall," Warhol insider and erstwhile Interview magazine editor Bob Colacello told the New York Times. "People would say 'Those are so great! How much are they? I should have my wife done!'"
Once sold, Warhol would shoot a portrait subject's Polaroid, print the image onto canvas – carefully excising any unflattering wrinkles and double chins – before delivering not one, but multiple works.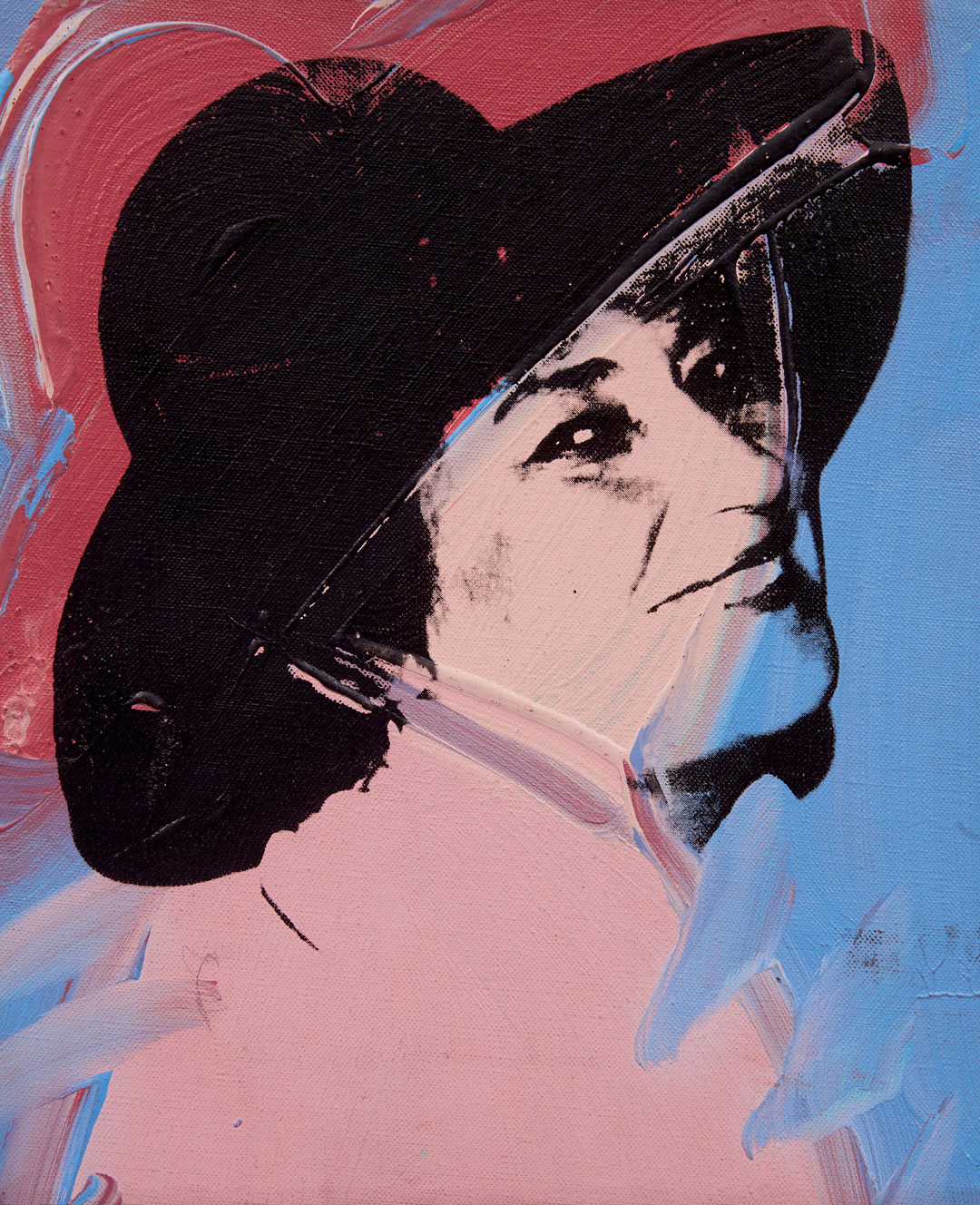 "If someone ordered two panels, he would paint four, hoping they would then take them all," Colacello said. "Sometimes when people saw how great four looked side by side, they would open their checkbooks a little more."
Yet how did Warhol's subjects feel about Andy's process? Well, the paper's Brett Sokol spoke to a few of them too. Singer Debbie Harry remembers Warhol's peculiar Polaroid camera – a Big Shot – which was produced for a few years during the 1970s, and, though difficult to focus produced flattering portrait photographs. "To focus you had to move closer or back off," she remembers. "You really had to have a great eye. It shows you what a genius he was to use this silly camera for these incredible portraits."
She didn't respond well to the bulk buy offers. "There were four and it was hard to choose," she remembers. "They didn't even try and offer me a discount. They knew I didn't have that kind of money!"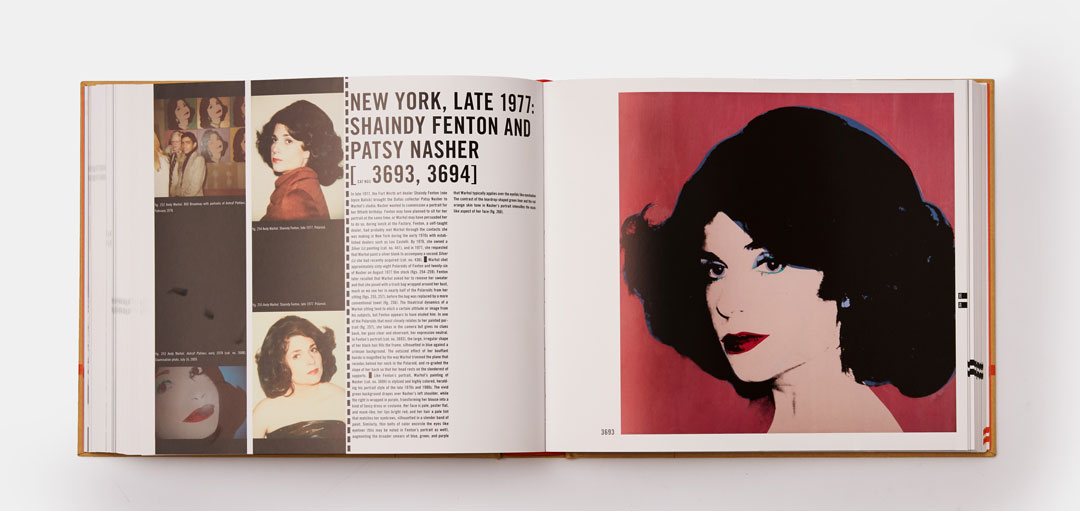 Berkeley Reinhold, daughter of Diamond dealer and Warhol confidant John Reinhold, recalled visiting the Factory for her close-up when she was a ten-year-old, back in 1979. "I remember being taken into this tiny bathroom by an assistant," she told the paper. "She pulled out this big, black makeup case with hundreds of brushes, sparkly eye shadow and blush. This was a dream! I'd never worn makeup before. I felt so glamorous! She caked all of this white base foundation on me and put on this incredibly rich, red lipstick. So here I am thinking, I'm going to look like a gorgeous model. And I look in the mirror and I look like a cartoon character!
For other subjects, the process involved a longer Factory visit. Jamie Wyeth, son of the painter Andrew Wyeth and a fine artist in his own right, planned a joint portrait exhibition with Warhol in the mid-Seventies, and each painted the other's portrait in preparation for the show. Of course, Wyeth's process proved to be far more drawn out than Andy's.
"His doing a portrait is about five minutes in front of the Big Shot Polaroid camera," Wyeth said, "I need about six months. I ended up moving into the Factory for a year or so."
Corice Arman wife of the late French artist Arman, also underwent quite an intimate experience for her picture. Hers is one of Andy's few topless portraits. "It was Andy's idea," she tells the Times. "I was brought up Catholic, my generation was very prudish."
She and her husband hung the work in their living room, regarding it as a work of art, rather than a direct, personal representation.
However, younger visitors had a different take. "My children's friends, especially their male friends, would turn their eyes away: [gasping] "Oh, Mrs. Arman's naked!" she says.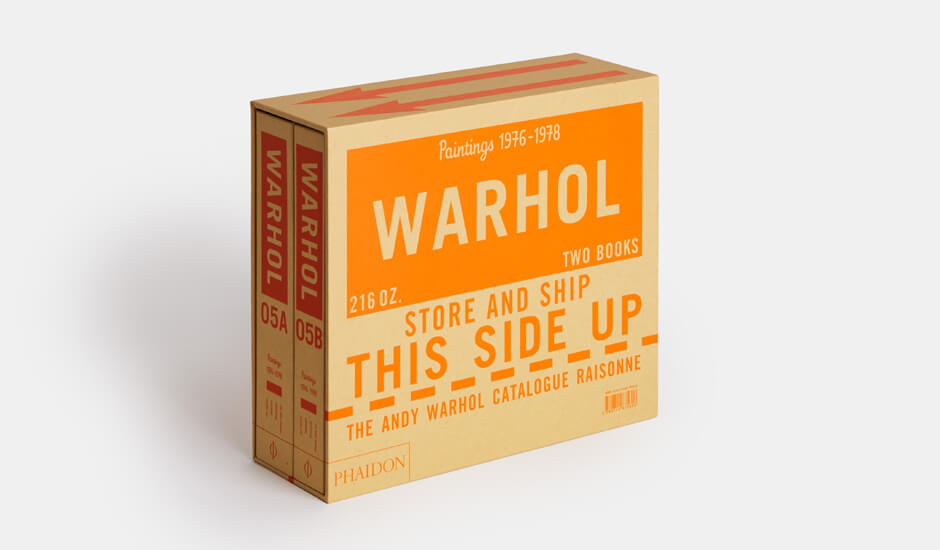 For more on Warhol's portraits, patrons and artistic practice, get The Andy Warhol Catalogue Raisonné, Paintings 1976-1978 - Volume 5; to see many more of the portraits, get Andy Warhol Portraits.