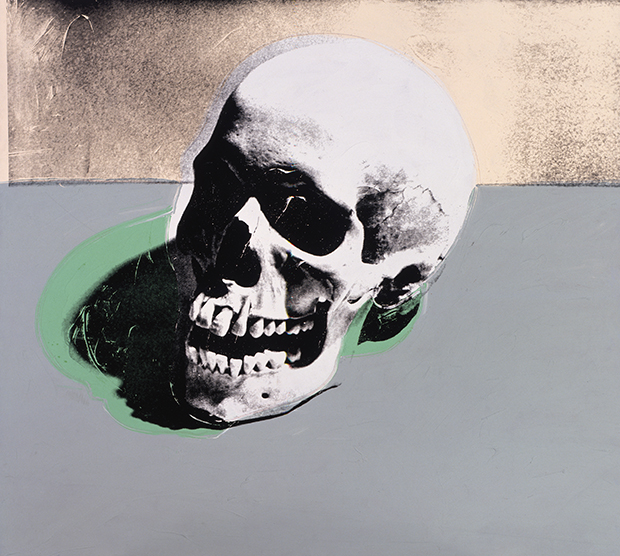 For Halloween, the story behind Warhol's 'classic still life'
The pop pioneer said his Skulls were facist symbols, though the truth seems to be a little more complicated
In October 1975, Andy Warhol's series of drag queen portraits, Ladies and Gentlemen, went on display at Palazzo dei Diamanti, in Ferrara, northern Italy. Flying back from the opening, Warhol stopped in Paris and bought a human skull, either at a flea market or from a taxidermist shop according to differing accounts. Andy may have even bought the skull on Halloween, as the The Andy Warhol Catalogue Raisonné, Paintings 1976-1978 - Volume 5 observes.
"In Paris, on October 31, the day that the photographer Tina Freeman sat for her portrait and photographed Warhol at 15 rue du Cherche-Midi, Warhol noted in his unpublished diaries, "Fred Hughes (Warhol's business manager) and I ran out to the taxidermist to buy a stuffed seagull as a model for my still life paintings."
Whether the skull was snapped up on this occasion too is unclear. However, while the gull never featured in his paintings or drawings, the skull proved to be a keeper. Warhol had it with him a few days later in London; he posed for a portrait with both the human remnant and his new Sony cassette recorder.
When he got back to New York, he had decided to work his Parisian find into his art. Handing it to an assistant to get it photographed, he said, "It's like the classic still life; only there won't be anything else, there will just be this big skull—and it's everybody's portrait in the world."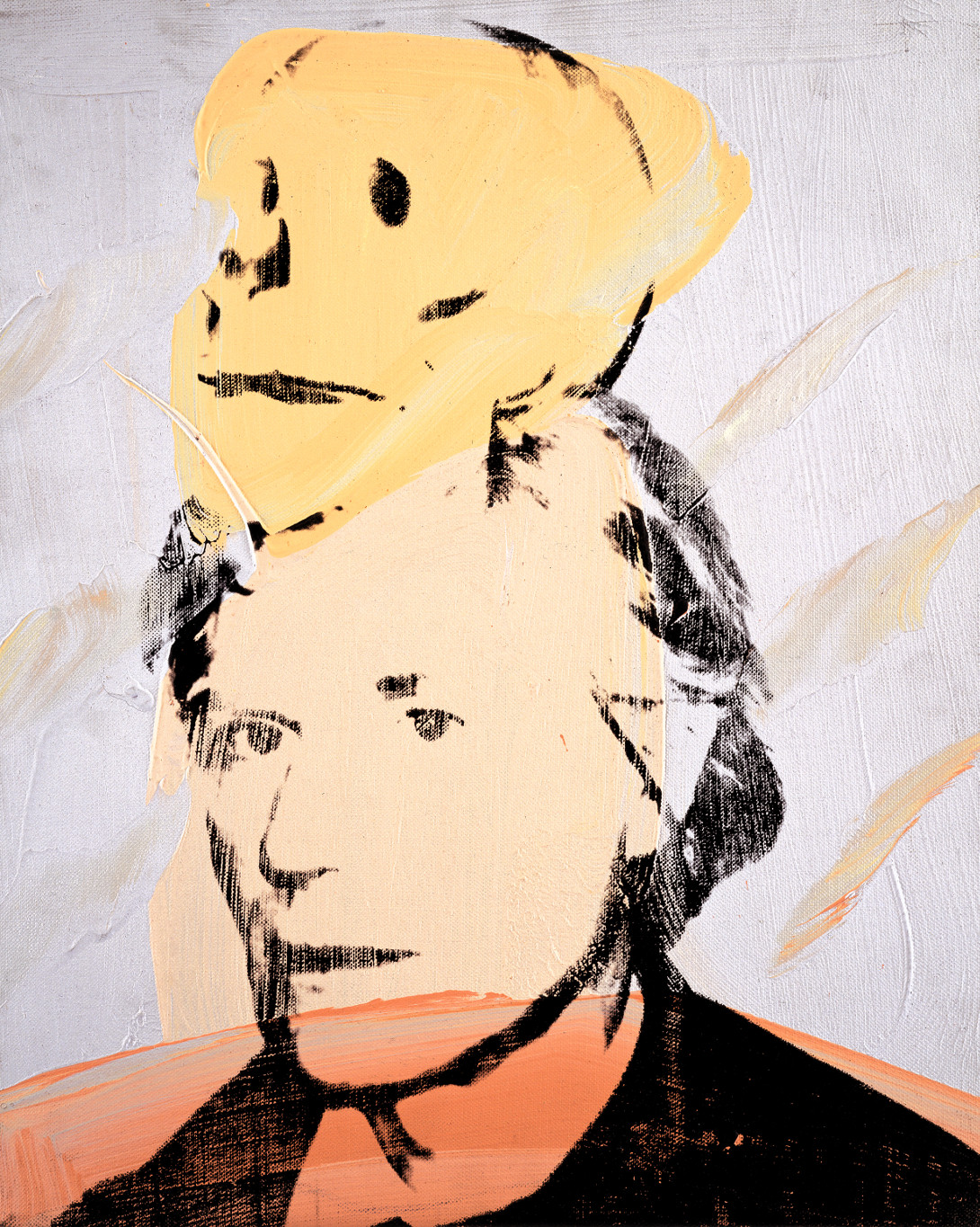 The smart, spooky take on the object and the image contradicts a later explanation. "We've been in Italy so much, and everybody's always asking me if I'm a Communist because I've done Mao," Warhol told his friend Glenn O'Brien in August 1977. "So now I'm doing hammers and sickles for communism, and skulls for fascism."
While the death's head did feature in Nazi uniforms, it seems likely that Warhol saw the skull as a bit more than a military or political symbol.
"If I'd gone ahead and died ten years ago, I'd probably be a cult figure today," Warhol wrote at the very beginning of his memoir, Popism, published in 1980, aware how close he came to dying, after being shot by Valerie Solanas in 1968.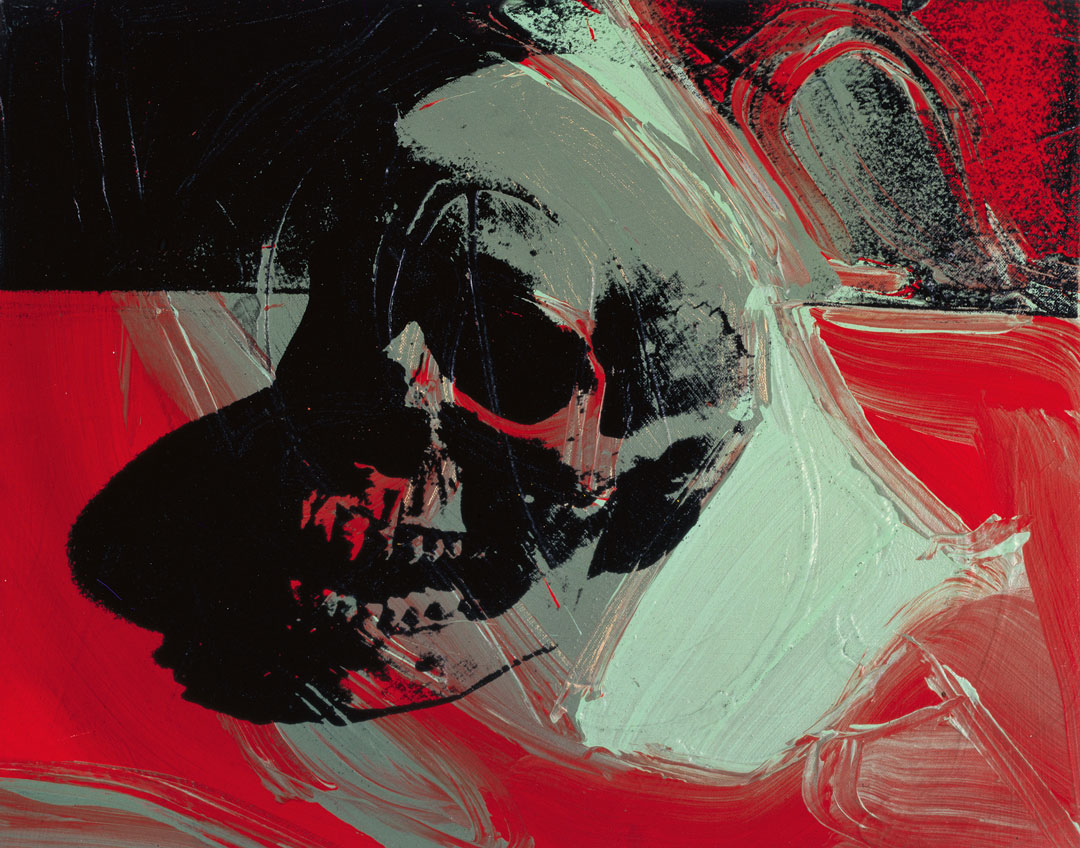 Warhol pictured himself both with his human skull, and with a fake rubber one, in a series of self-portraits that range from the sinister to the faintly silly.
However, his Skulls still-life series – which were made mainly in 1976 and first shown in Cologne the following year – were both more varied and more focussed than his skull self-portraits.
Warhol made Skull collages and Skull prints, Skull paintings and Skull drawings. Unlike his Campbell's cans or Coke bottles, the skull was a traditional subject for still-life studies. It was, in a sense, as Warhol suggested, a continuation of his portraiture. It alluded to his awareness of death, but also things to come.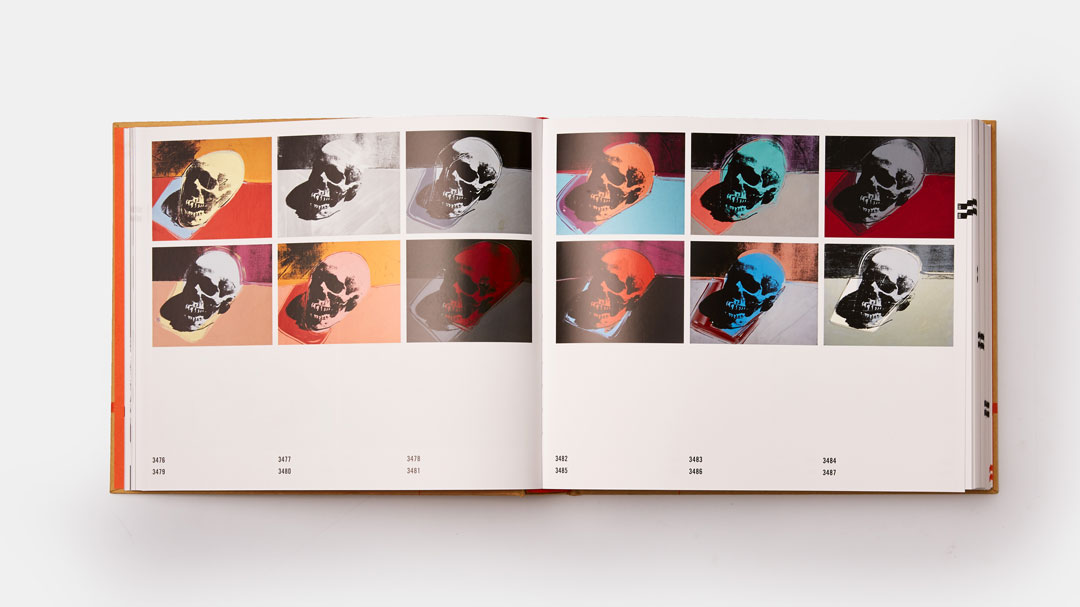 Since his death in 1987, Warhol's 1970s Skulls have been described as symbols for punk rock, nuclear war, the AIDS crisis and ecological disaster. Yet perhaps their true power lies in the way Warhol repeated his Skull image, again and again, until its deathly associations are replaced with a kind of empty ambiguity.
The New York gallerist Kathy Grayson, writing in 2006, when the Skulls series was shown alongside Warhol's Hammer and Sickle works for the first time, observed a kind of suggestibility, "that comes after the emptiness produced by the Skull and Hammer and Sickle series."
It's an odd feeling, but one Grayson also found in the "best new artwork: a little sinister, a little cold, a lot of concept, a little playfulness and a lot of looking askance; to find a feeling way more chilling than mere emptiness."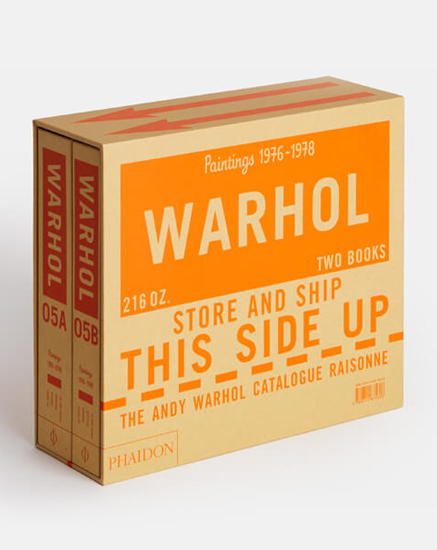 To see more of Andy's Skulls as well as much more too, order a copy of The Andy Warhol Catalogue Raisonné, Paintings 1976-1978 - Volume 5.