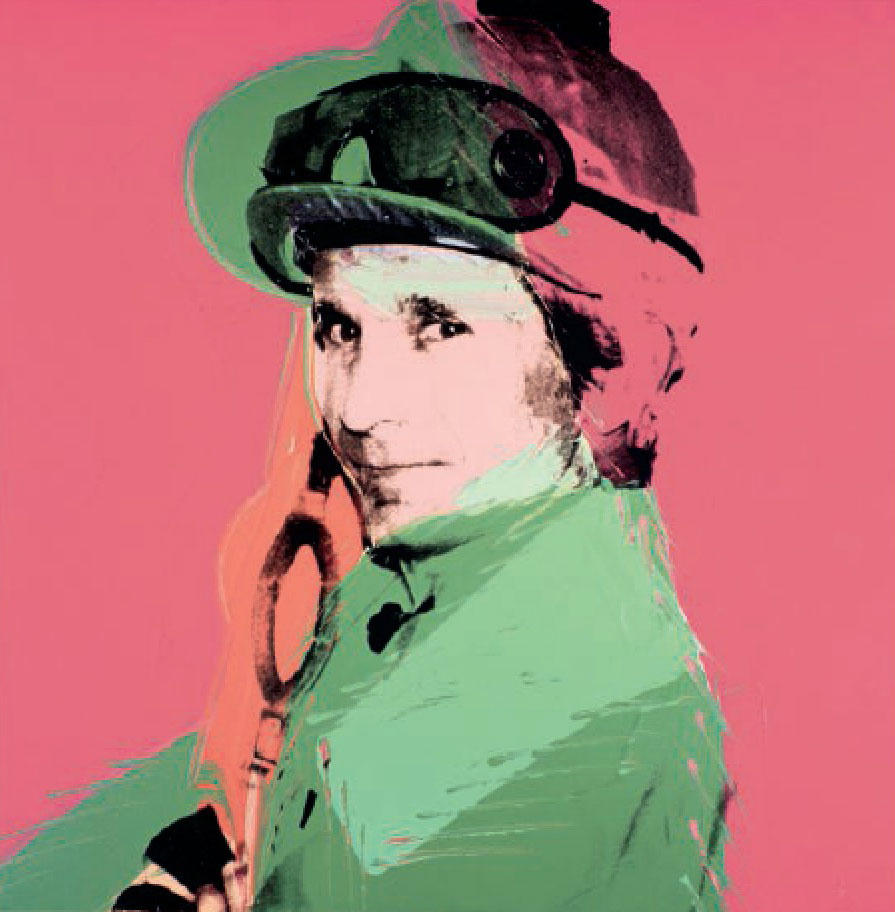 Andy's Athletes - Willie Shoemaker
The stories behind Warhol's encounters with sports stars of the Seventies - as pictured in the Catalogue Raisonné
The new Andy Warhol Catalogue Raisonné, Paintings 1976-1978 - Volume 5 is an essential purchase if you're interested in tracing the incredible arc of his artistic life.
The latest volumes cover three important years in Andy's life, when he was creating artworks of Willie Shoemaker, OJ Simpson, Chris Evert, Muhammad Ali et al. Studio 54 had just opened and Andy was an avid early adopter, with his moments and meetings there informing a lot of the great art of this era. As Andy famously said: "I have a social disease. I have to go out every night. If I stay home one night, I start spreading rumours to my dogs."
In 1977 Andy was coming off the back of what would be his final film, Bad. Andy's business manager Fred Hughes had also lined up a series of projects with Richard Weisman, a businessman and sports fan. Ten famous athletes including Muhammad Ali, Jack Nicklaus, Chris Evert, Vitas Gerulaitis and OJ Simpson agreed to be photographed by Warhol and become the subject of his next canvases. One of which they would receive along with $15,000.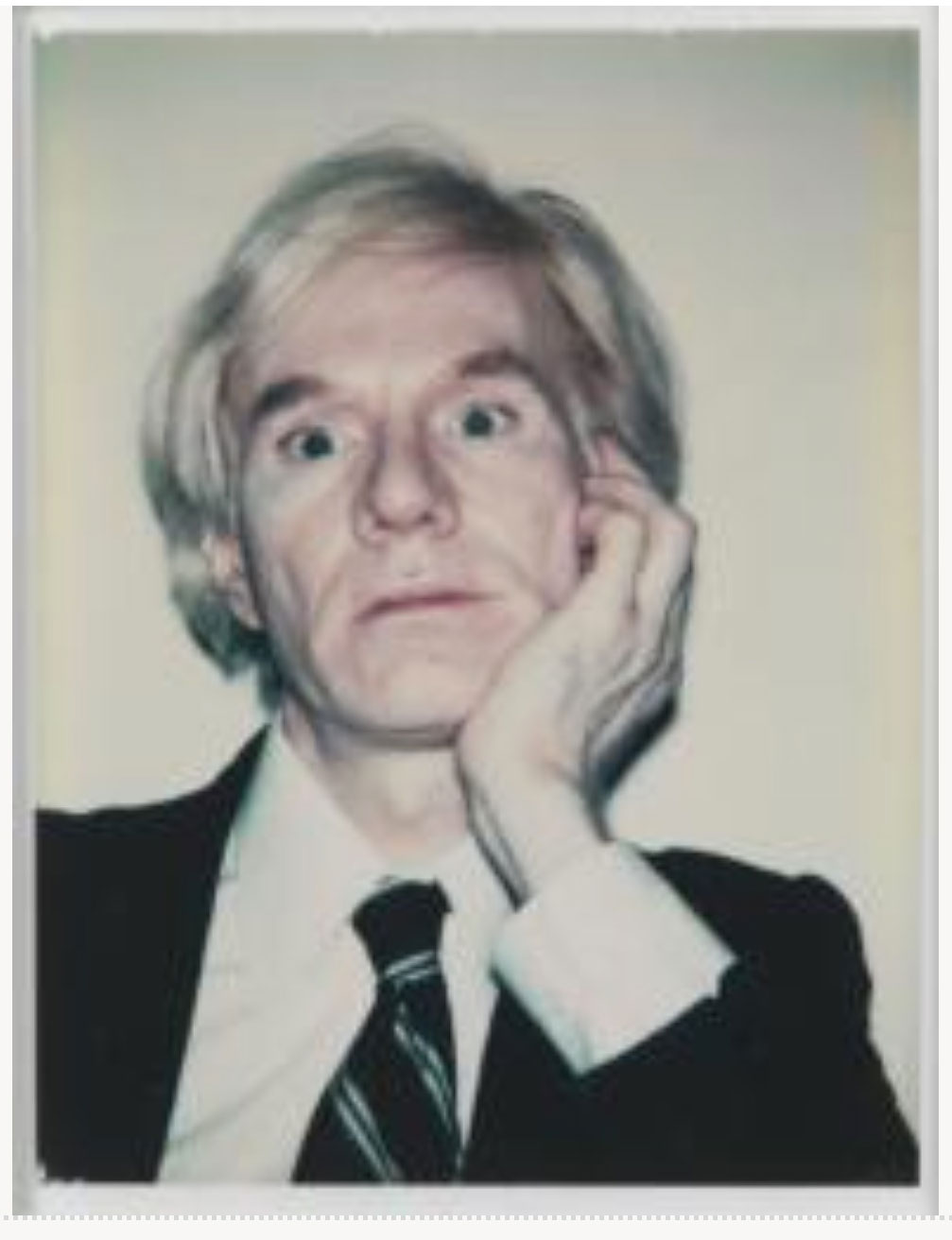 In his diary entry for Monday March 28 1977 Warhol details his meeting with the American jockey Willie Shoemaker and his wife at the Beverly Hills Hotel.
Although only four feet ten tall Shoemaker was huge. For 29 years he held the world record for total professional jockey victories. By the age of 19 he was making over $2,500 a week. Not bad for someone who was born weighing just 1.1kg (13 ounces) and was not expected to last his first night on earth.
On arrival, Andy headed to the Polo Lounge where many of those around him were readying to head off to the Academy Awards. Warhol recounts the story in his diaries.
"At 4.00 I went to Fred's room to photograph Willie Shoemaker the jockey. Richard Weisman's commissioned me to do a series of athlete's portraits. Richard will keep some of the portraits and some will be for sale and the athletes will get to keep some. So Willie was the first athlete. Willie's wife called from the lobby and she came up with a girlfriend – but without Willie. He didn't turn up until ten after five, and when he saw her he couldn't believe she was there. He'd been in court getting a divorce from her, that's why he was late.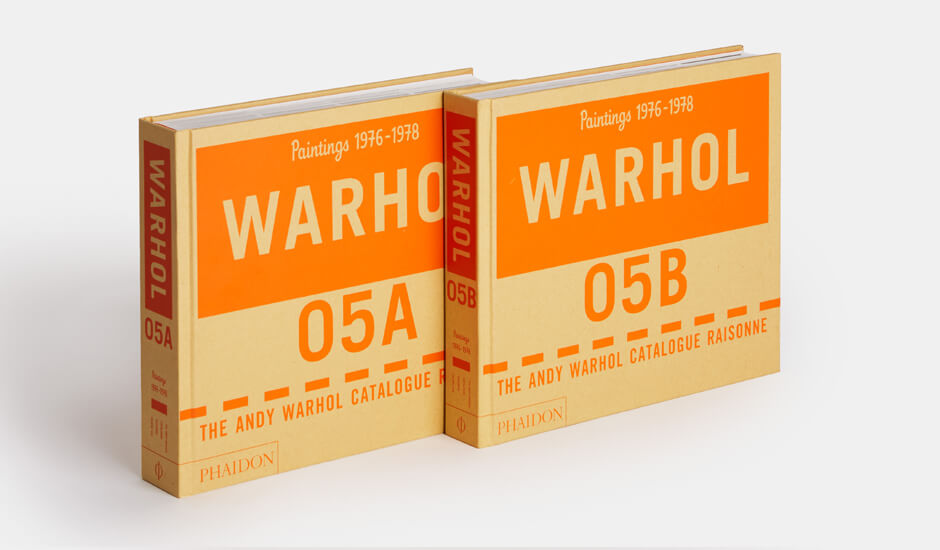 "Willie's ex-wife of one hour was one of the tallest women I'd ever seen. She was dressing Willie for the picture and he looked like an eight-year-old kid. And guess what he was wearing – little Jockey shorts!
"Ordered Martinis and the wife was drinking. She kept on asking him for a date to celebrate the divorce and he kept turning her down, he said 'If I'd known you would have been here I wouldn't have come."
The Andy Warhol Catalogue Raisonné, Paintings 1976-1978 - Volume 5 reveals how Warhol shot forty-nine Polaroids of the jockey on October and November 1976 film stock. "Two contact sheets show that Shoemaker went through three costume changes during his sitting. However, in the three Polaroids that Warhol selected for his sixteen portraits, the jockey is wearing the same yellow and green racing silks with a matching helmet and visor. In the painted portraits, Warhol typically responded to signals from Shoemaker's pose e.g., the curve of his back and break in his body line or to accessories from Shoemaker's elaborate outfit such as the chin straps and the peak of his cap to improvise colour forms in the paint layer. The diagonal marks that Warhol scored into the wet paint layer with his fingers indicate that Shoemaker's portraits were painted in the spring of 1977."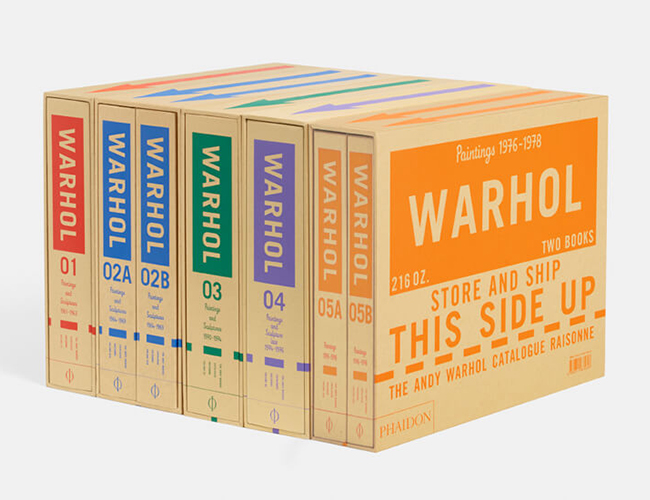 It's this level of detail that make the Warhol Raisonnés so essential to those delving into the Warhol treasure trove. Check out The Andy Warhol Catalogue Raisonné, Paintings 1976-1978 - Volume 5 here and the bundle of five Andy Raisonnés here. And check back soon for more insights into Andy's Athletes series and his night time adventures at Studio 54.