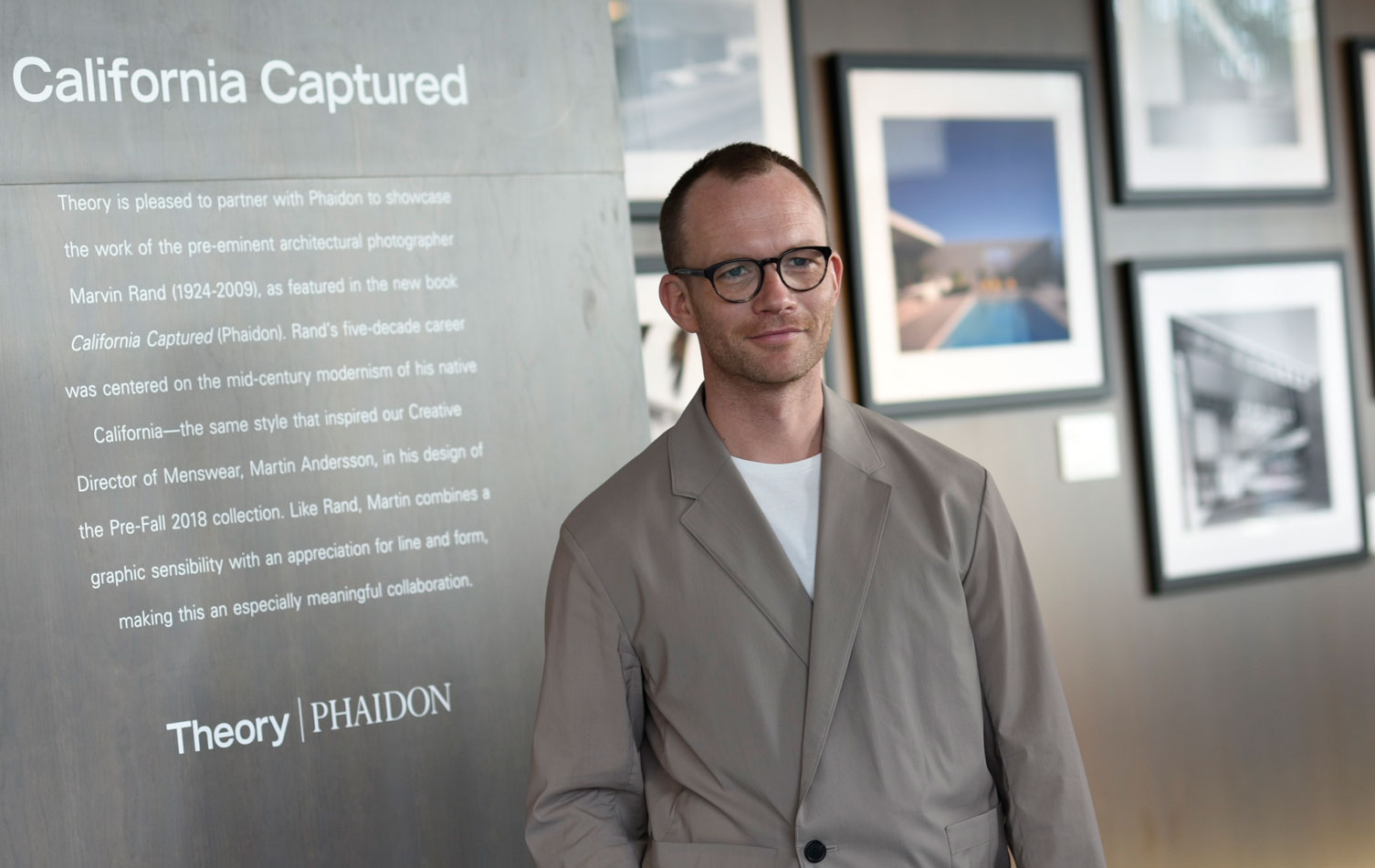 How Marvin Rand's photos inspired Theory's new collection
Creative Director Martin Andersson tells us how he drew upon the horizontal lines of the mid-century LA buildings photographed by Rand to create Theory's elegant new collection
You may have seen some of the photos from our two California Captured evenings in New York and Los Angeles the other week. If you missed them you can catch up here.
The events were joint celebrations to mark both the launch of our book California Captured Mid-Century Modern Architecture, Marvin Rand and Theory's new Pre-Fall Mens Collection which was partly inspired by Marvin Rand's photography of mid-century LA. Theory stores in New York and Los Angeles currently have mini exhibitions of Marvin Rand prints and you can buy the book instore too.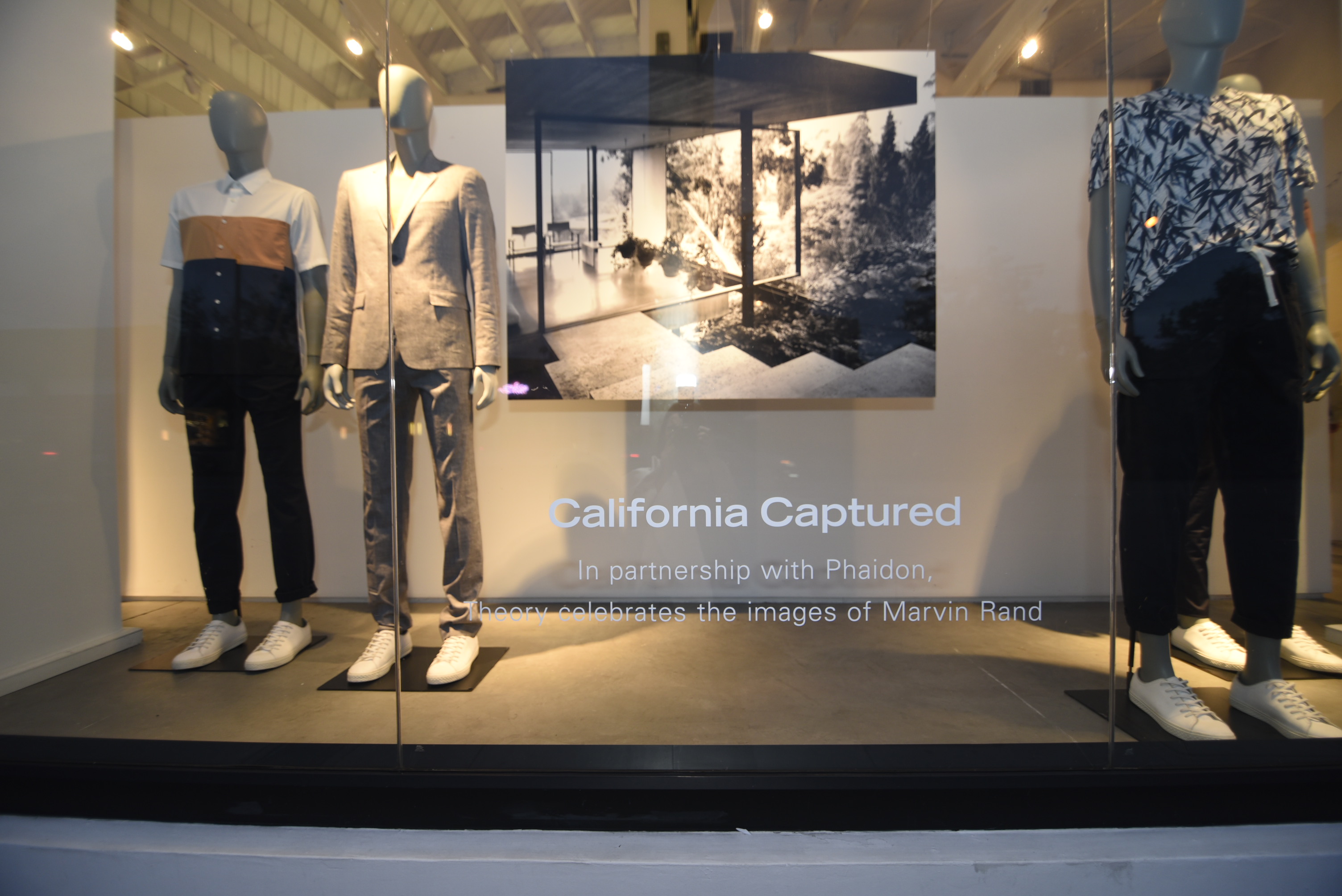 We caught up with Theory Creative Director Martin Andersson for a chat about the collaboration, his love of fine art and architecture and how it impacted the new collection. Here's how the photos of Marvin Rand's LA came to influence this season's look.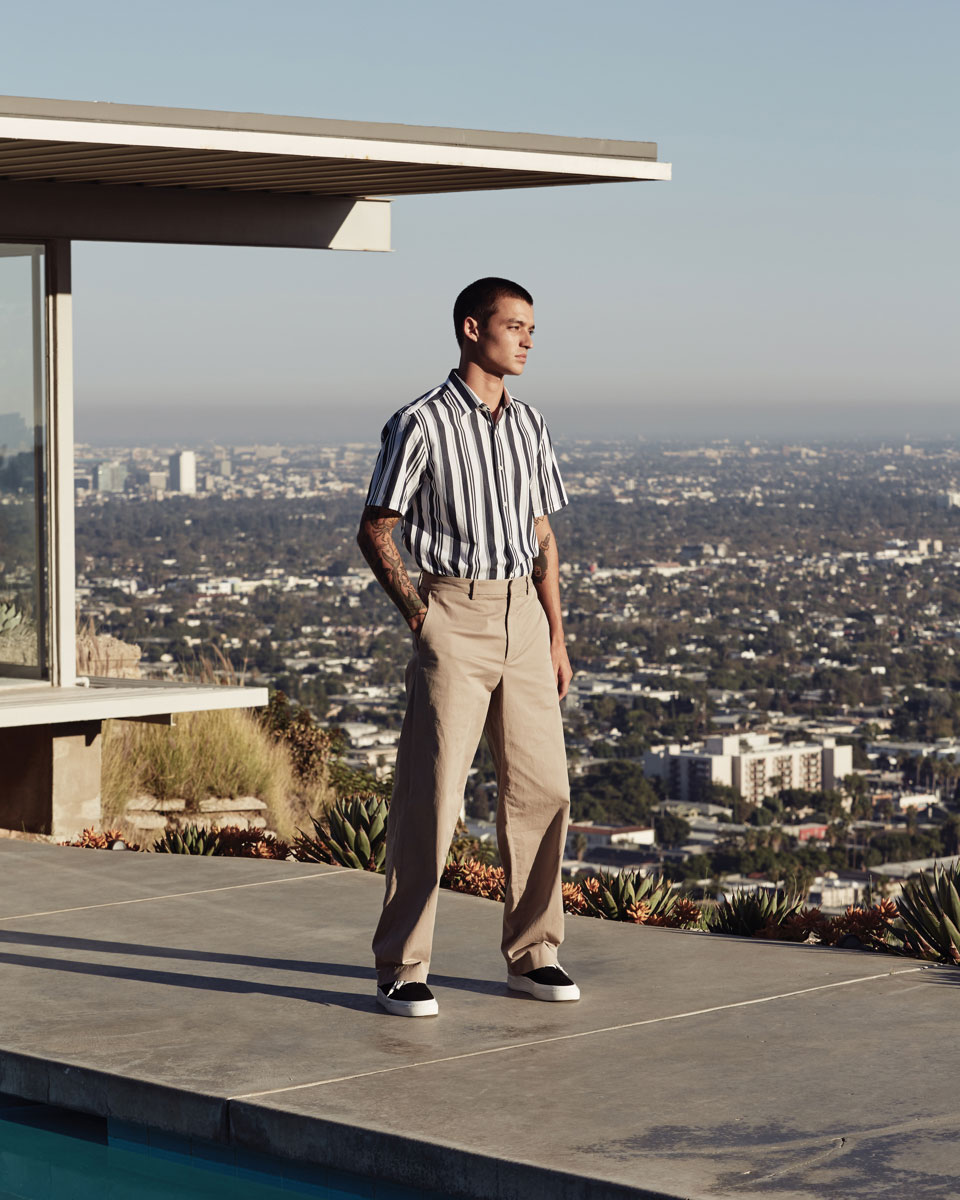 I was doing research for the Pre-Fall line that's in stores now. I was in London last year and I went to see the Hockney exhibition at Tate Britain and what struck me were the LA paintings. And it got me thinking about the LA lifestyle, and what makes LA unique, and of course it's the architecture. So when I began to put mood boards together with my team we started thinking about iconic mid- century architecture. We wanted to capture that casual elegance that you find in LA.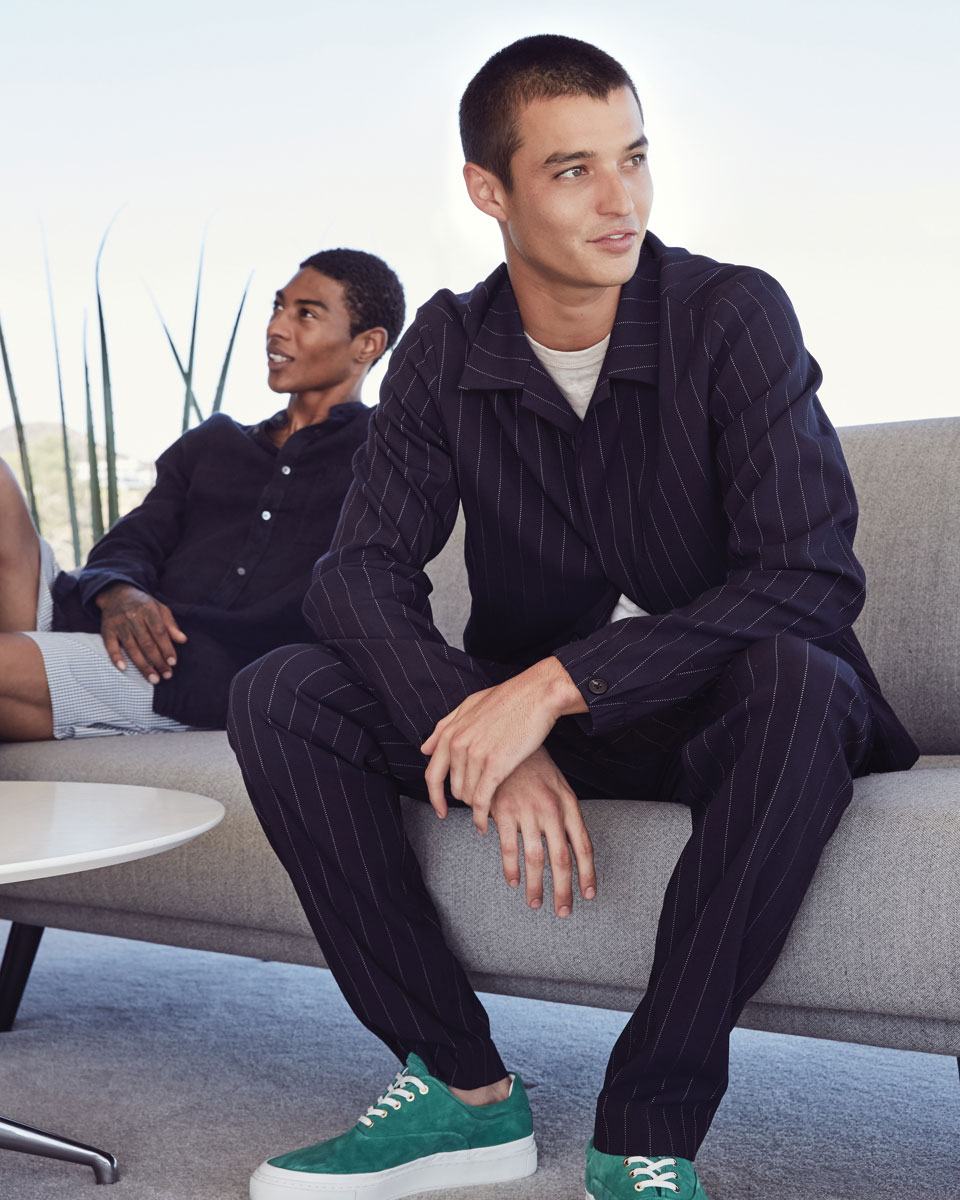 What was it you picked up on in Marvin's Rand's LA photos? One of the things we loved is the tension between the clean, horizontal lines of those classic mid-century buildings and all the foliage that's around them. We wanted to capture that contrast in the collection with some foliage-inspired prints and then combine that with Theory's pared down aesthetic of the horizontal line.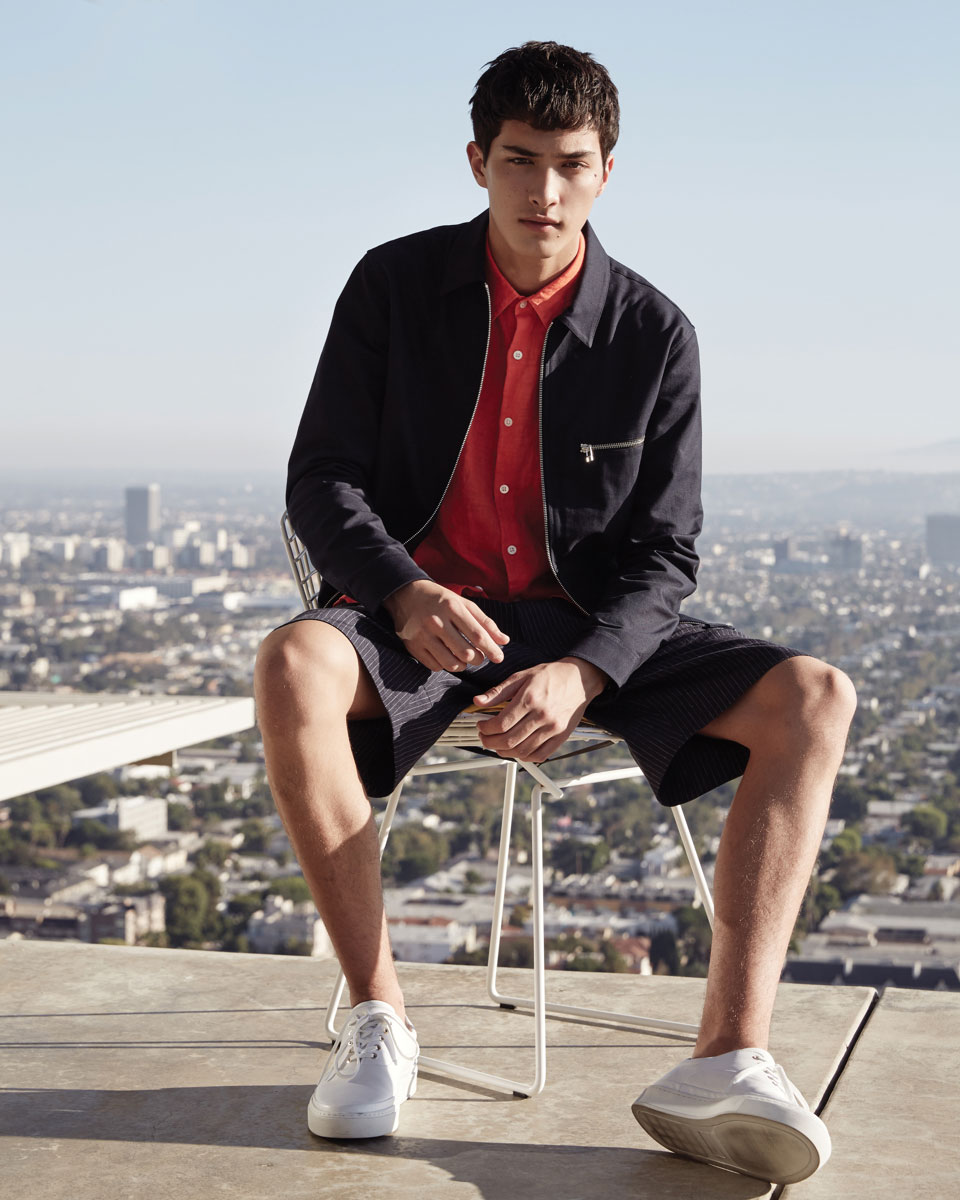 Which pieces were most directly inspired? We have a short sleeve shirt in the line which is colour blocked. The colours within it come from the idea of an LA sunset but the lines and composition of the shirt really was taken from this idea of a mid century modern house in LA. We also have a foilage print inspired by a palm leaf that appears on a few garments in the line. We have a very elegant wool linen mix suit that captures that casual feel you get from LA. The casualness of the linen really perfectly sums up the idea of The Theory man living in one of these houses, maybe hosting an event in the evening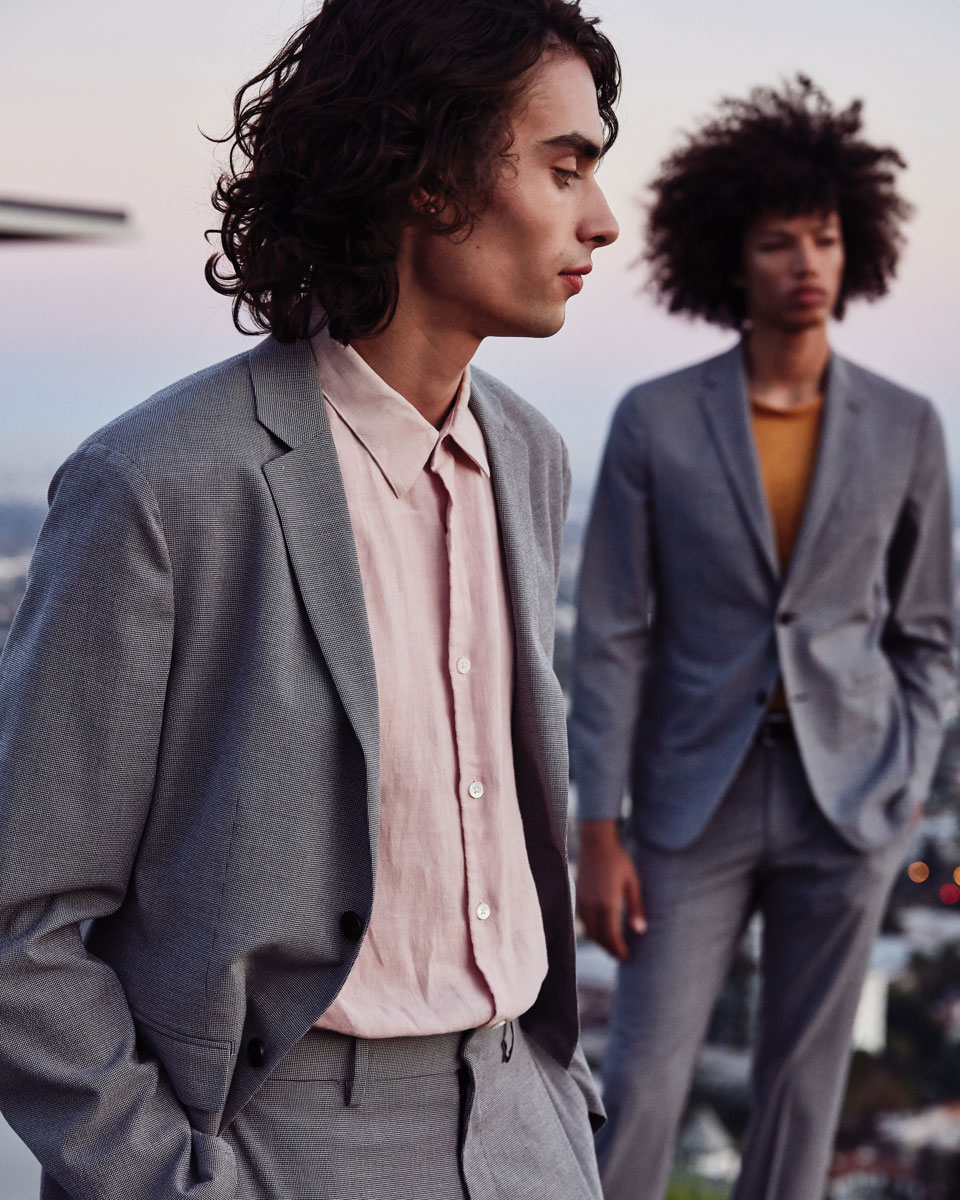 Theory is generally known for its suits isn't it? A lot of people come to us when they start on the corporate ladder and they want to get a great suit. My team and I talk about the relevance of the suit today and what we ourselves are wearing – what is our uniform when we go to work? I think there's something interesting about the 'broken' suit. I find the idea of the uniform really interesting.
Throughout my whole career I've been interested in American classics and uniform and that whole idea that they've been rooted in utility. So they come from sport, military, work wear. It's almost taking inspiration from a UPS delivery man – this classic uniform – but you wear it as a suit, you wear it as something dressier. You put it into a more elegant fabric; you can even wear it with a shirt and tie and look cool.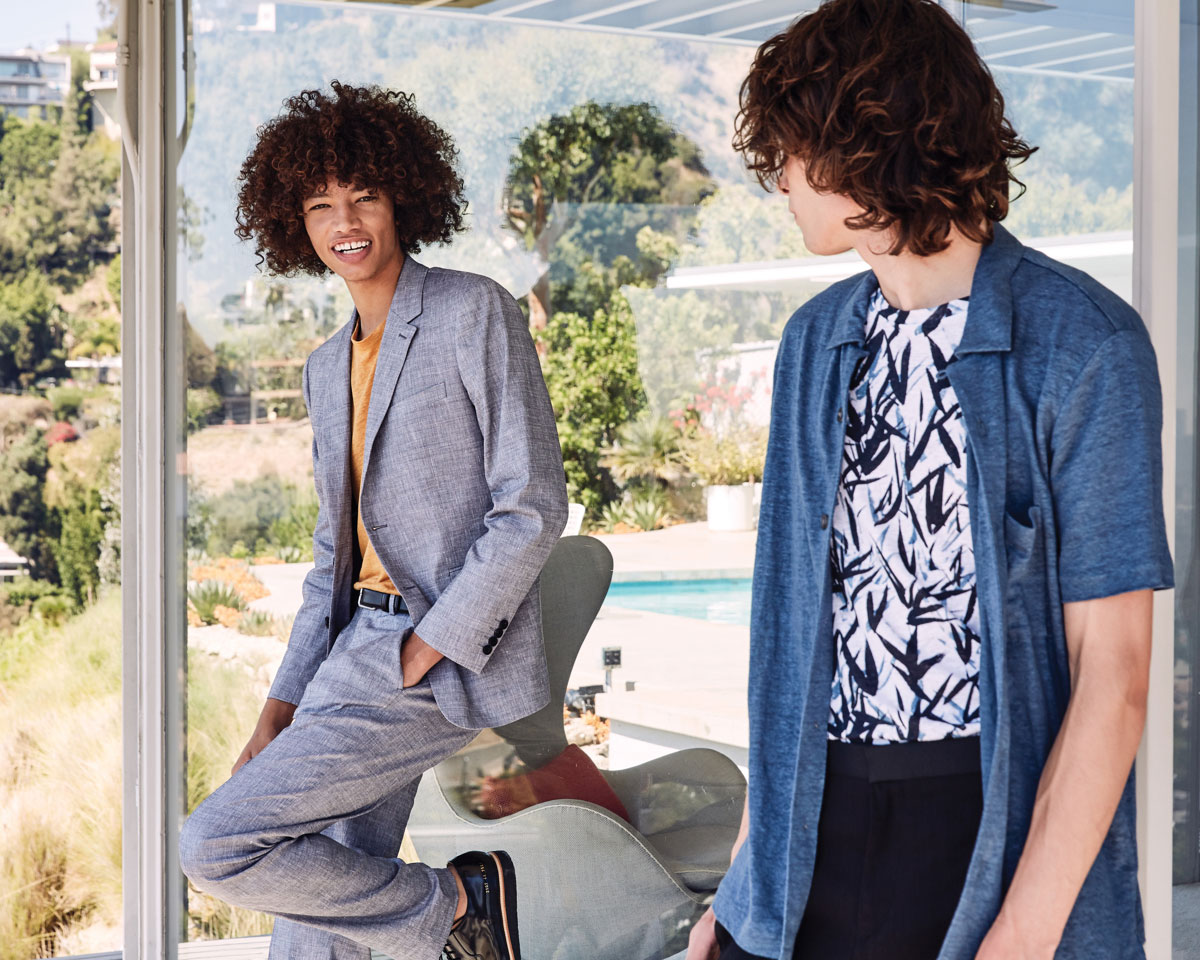 When you were with COS you reinvented the white shirt in so many different ways, how do you reinvent those staples at Theory? We're a modern company and we're built on innovation in fabric. Andrew (Rosen, Theory CEO) started the company around stretch fabric when no one was doing stretch. I think that's how we make those wardrobe staples relevant today. At Theory we really see technology as a way for our garments to stand out in the market.
Take for example our five-pocket jean: all the pockets are glued and seam-sealed. We call it 'techraphy' and that's our innovative technical take on the jean. It's finding that angle and what is unique to us in the marketplace and asking ourselves how can we elevate the contemporary man's wardrobe?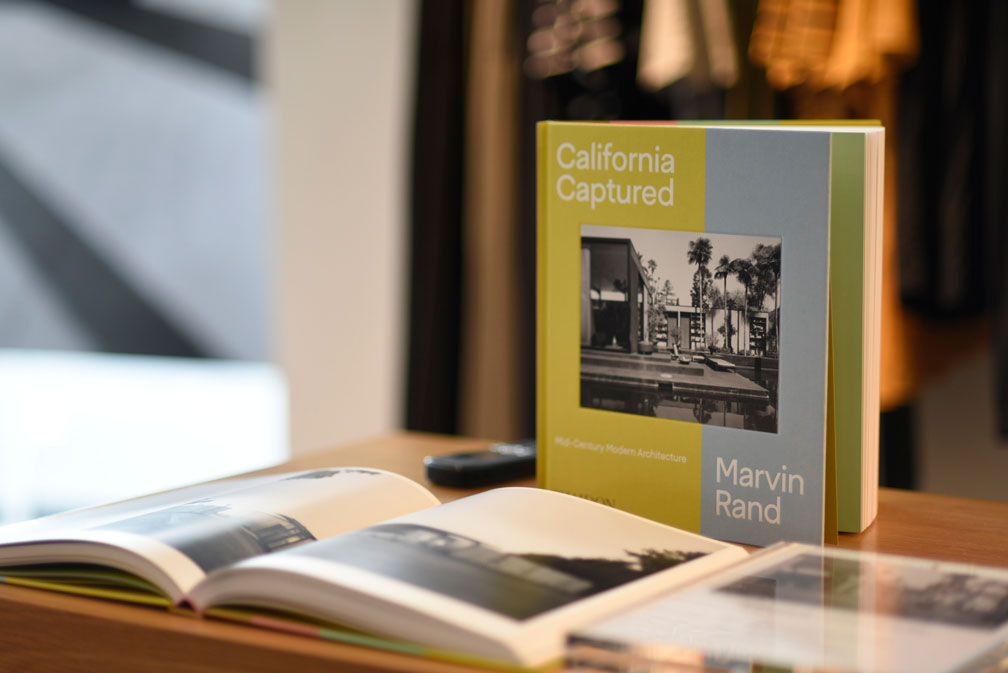 Which other artists have you been inspired by? I love the work of Ellsworth Kelly - the colourfield paintings but also the softer, more biomorphic shapes. I go to Dia:Beacon a lot - I love that place. And so that really informed, certainly the colour card for the Fall, where we have a broad base of neutrals and then, within that, some really bright colours that we lifted directly from some Ellsworth Kelly paintings.
We also cut the garment into sections and use colour blocking like some of his paintings. I think as a designer it's really important to look to the fields of art, design and architecture because that's where you find inspiration.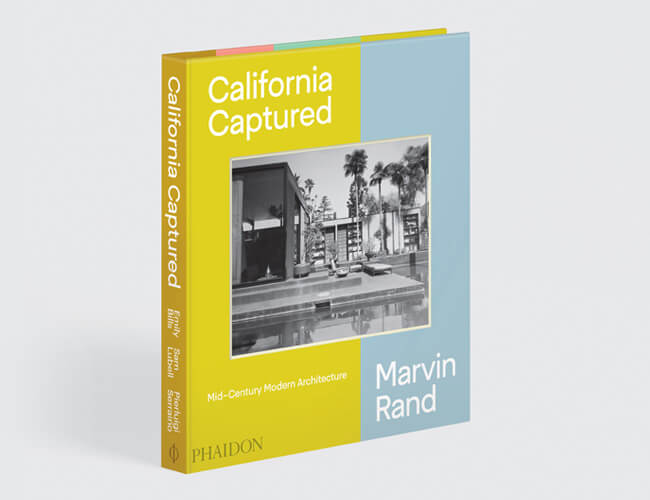 And finally, we have to ask, what do you think of our Marvin Rand book? When I saw it for the first time I absolutely loved it. I think for me what is so amazing about the book is that we've seen a lot of these buildings before but to see the body of work together was great. It's what I love.
So many pictures have been taken over the years but these were real pictures. You could see some of the life in them: the people, the cars, and so on, and it just put it into perspective for me. Some of the compositions are just incredible. I still love books, I still love the printed page it's one of my joys and headaches! Because when I moved to New York I had to bring all my books! It's how I research and design.
Thanks to Theory for a great collaboration. Check out California Captured in the store and take a look at Theory's new collection here.