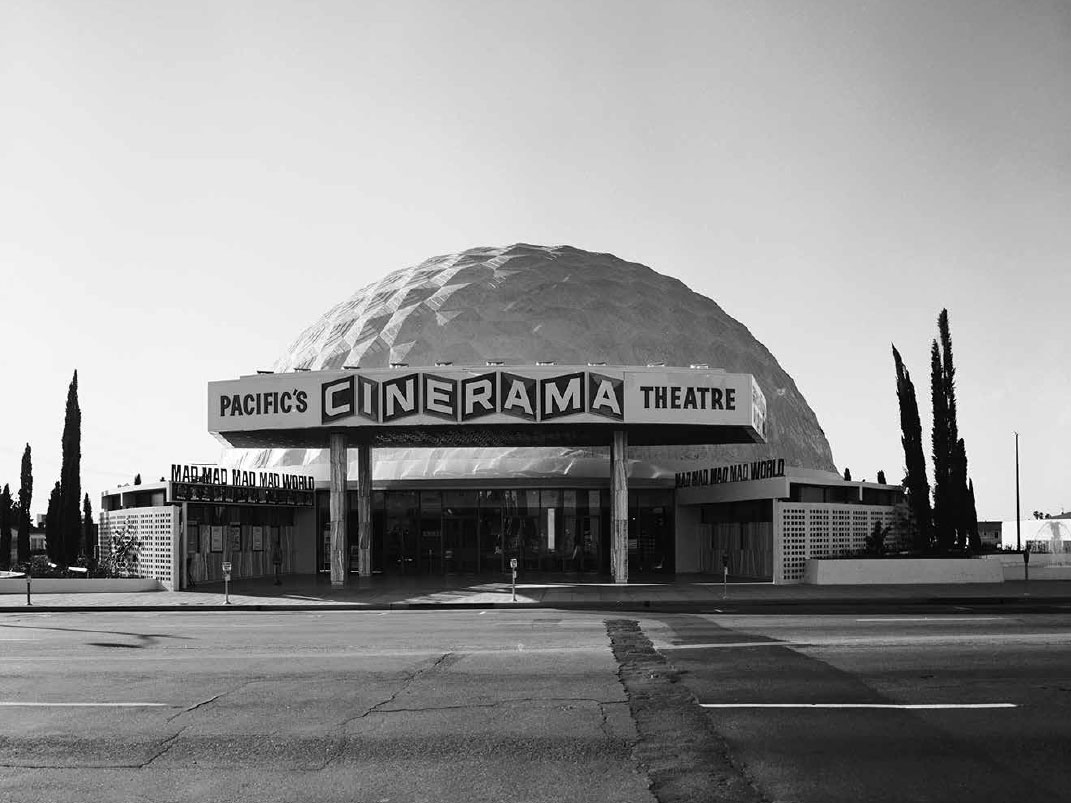 Did you spot this LA landmark in the new Tarantino film?
Once Upon a Time in ... Hollywood features one of LA's best-loved buildings, immortalised by Marvin Rand
If Once Upon a Time in ... Hollywood, Quentin Tarantino's ninth film, is a love letter to Hollywood, then it certainly dedicates a line or two to the neighbourhood's laudatory architecture.
Local, mid-century landmarks such as the vintage Mexican restaurant El Coyote and the Der Wienerschnitzel hot dog chain feature in the period-drama's scene-setting montages However, the best-known building – which crops up around the 38-second mark in the trailer and also appears on the film's poster – is the poppy, modernist classic, the Cinerama Dome.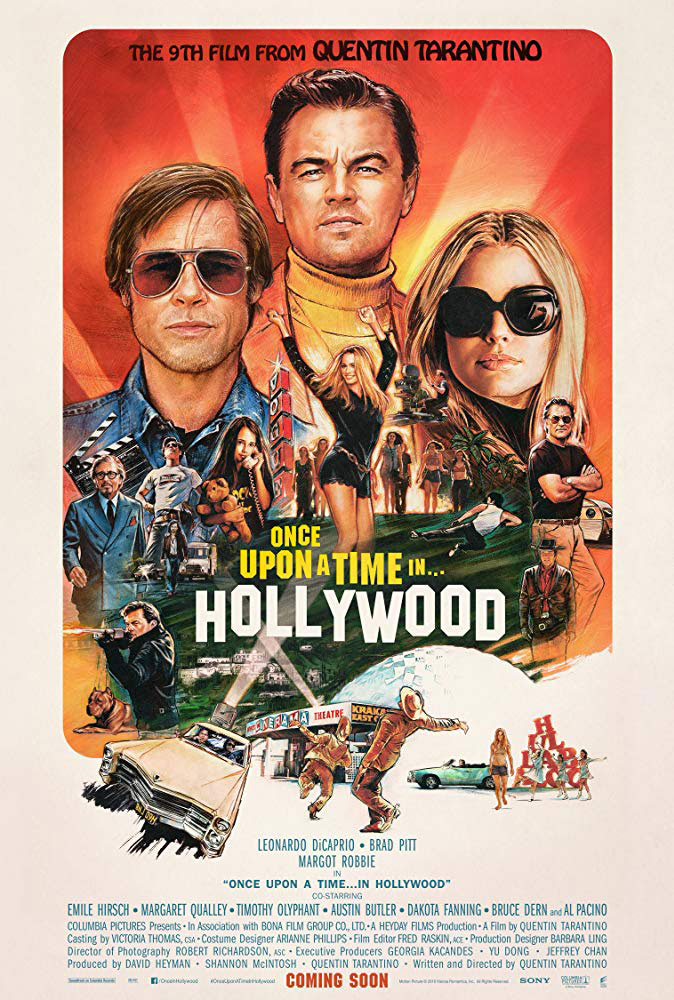 This masterpiece of mid-century architecture, at 6360 Sunset Boulevard in Hollywood, actually served a practical purpose. Created by the LA practice Welton Becket & Associates in 1963, it was built to show high-definition, wide-screen format films.You can see why it might have appealed to the cineaste Tarantino.
Drawing on Buckminster Fuller's geodesic domes, the building was actually quite cheap to build, despite its space age, showy look. It opened as scheduled at the beginning of November in 1963, just in time for the premier of It's a Mad, Mad, Mad, Mad World.
Of course, Tarantino isn't the first Angelino to capture and admire this building. The great 20th-century Californian photographer Marvin Rand recognised the Cinerama Dome as an important new landmark, and shot the building shortly after it opened, while it was still showing that very first film.
Sadly this auspicious start didn't prevent the Cinerama Dome from going into decline. A few decades later, the movie industry had moved away from wide-screen venues, favouring multiplexes instead, and the Dome was, at one point due to be reworked into a greater plan for a shopping mall on its Sunset Boulevard site.
LA's planning department intervened in late 1998, designating the Dome a Historic-Cultural Monument, and today it looks more or less the same as when Marvin first shot it.
Indeed, the Cinerama Dome has managed to regain a little of its sixties mojo thanks to Tarantino. A couple of weeks ago it hosted special, wide-screen 70mm preview screenings of Once Upon a Time ... in Hollywood as part of a three-day tribute to the director.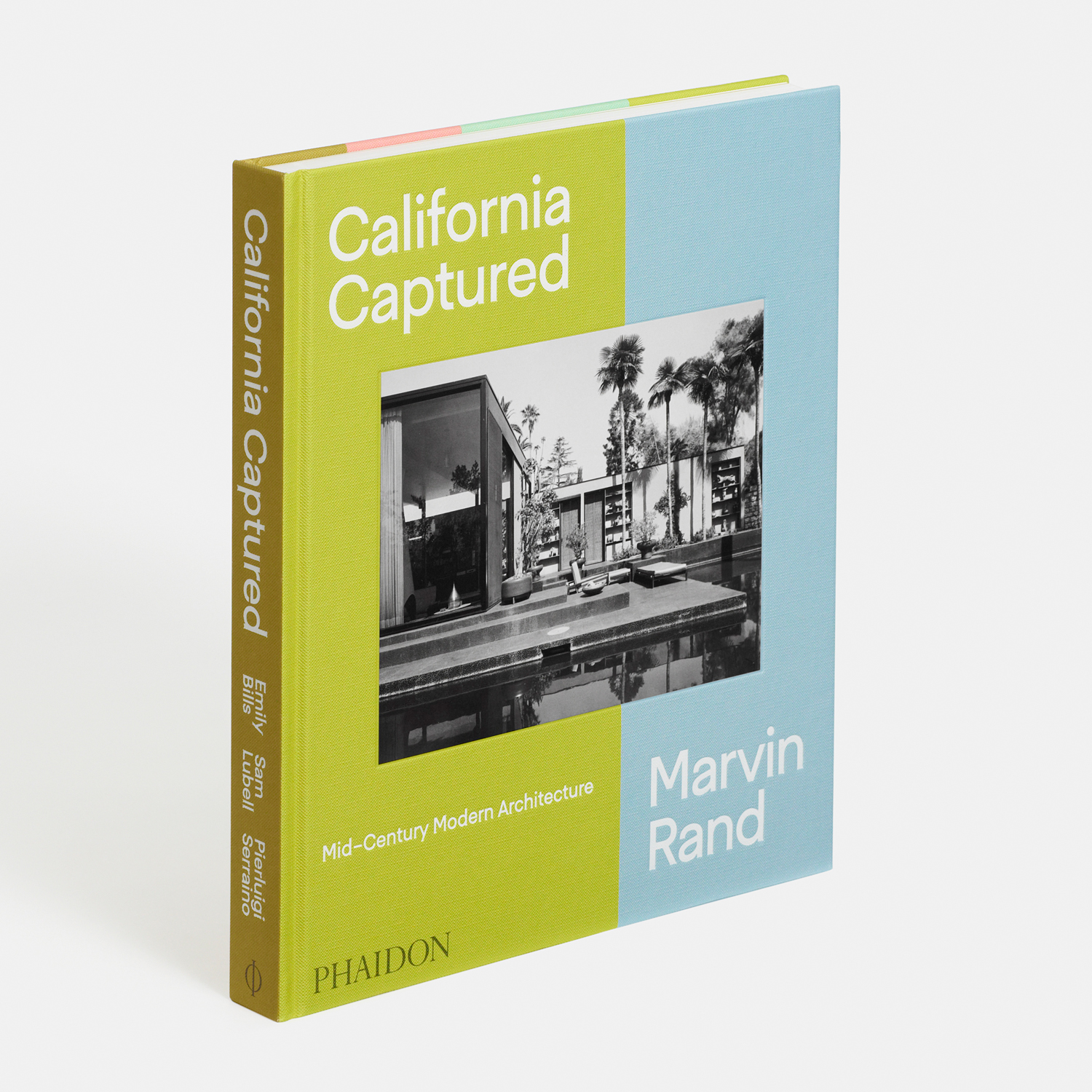 For more visions of mid-century Los Angeles, order a copy California captured here.