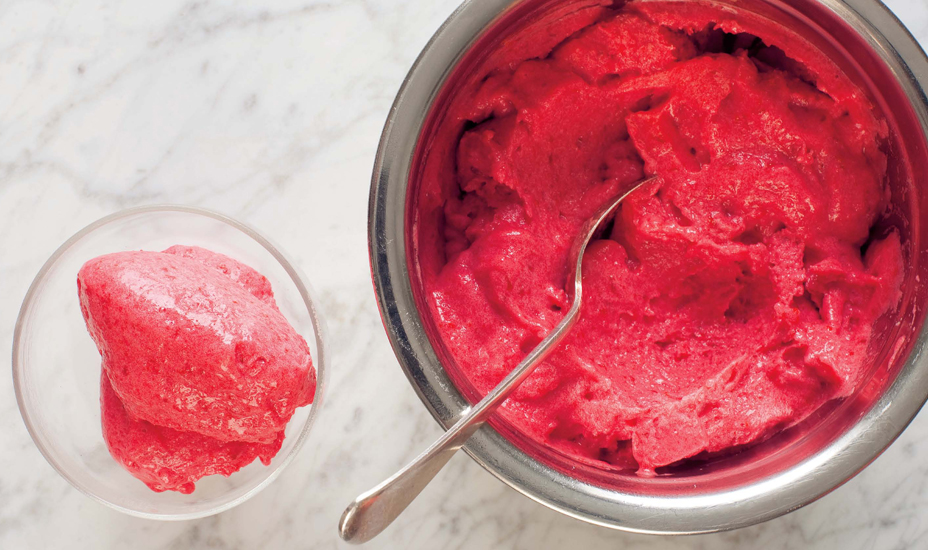 Plum sorbet
A recipe from Recipes from an Italian Summer
Preparation: 45 mins (including freezing)
Serves: 4 people
Ingredients:
400g (14oz) purple plums, halved and stoned
grated zest of 1 orange
250g (9oz) (1¼ cups) caster (superfine) sugar
½ cinnamon stick
1 egg white
Method:
Chop the plums, put them into a large bowl and add the grated orange zest and 2 tablespoons of the sugar. Leave to stand for about 10 minutes.
Meanwhile, pour 250ml (8fl oz) water into a medium pan, add the remaining sugar and the cinnamon and bring to the boil, stirring until the sugar has dissolved. Boil, without stirring, for a further 5 minutes, then remove the cinnamon stick and leave the syrup to cool.
Transfer the plums to a food processor or blender, add the cooled syrup and egg white and process to a purée. Pour the mixture into an ice-cream machine and freeze for 20 minutes or according to the manufacturer's instructions.
Pour into a shallow freezerproof container and place in the freezer.