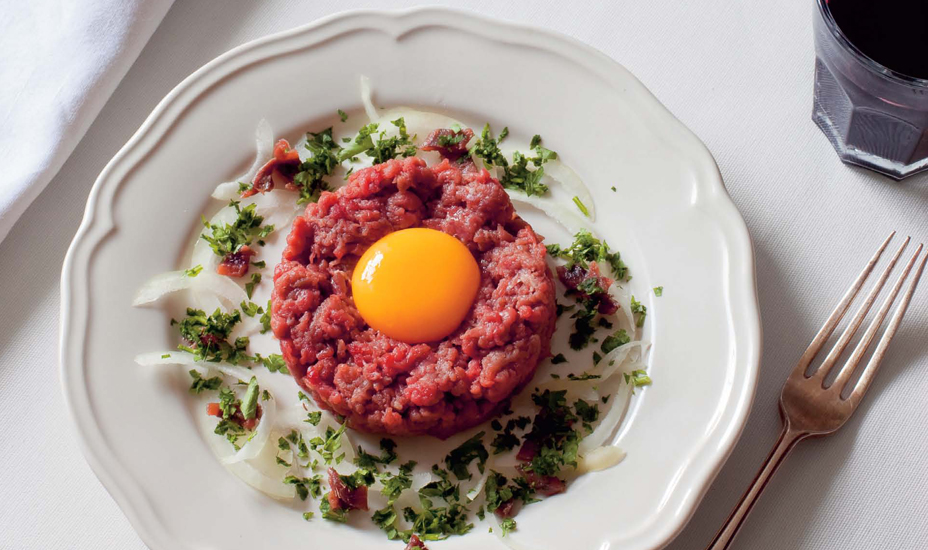 Beef tartare
A recipe from Recipes from an Italian Summer
Preparation: 20 minutes
Serves: 4 people
Ingredients:
500g (1lb 2oz) lean minced beef
4 egg yolks
2 canned anchovy fillets, drained and chopped
1 onion, thinly sliced into rings
1 tablespoon capers, rinsed and drained
1 tablespoon chopped flat-leaf parsley
Method:
Divide the minced beef among 4 individual plates, shaping it into small mounds.
Make a small hollow in the top of each mound and put a raw egg yolk into each. Garnish with the anchovies, onion rings, capers and parsley.
Serve with oil, lemon juice, salt and pepper on the side, so that each diner can dress the meat according to taste and then, using a fork, mix in the other ingredients.
You can also add a dash of Dijon mustard, if you like.