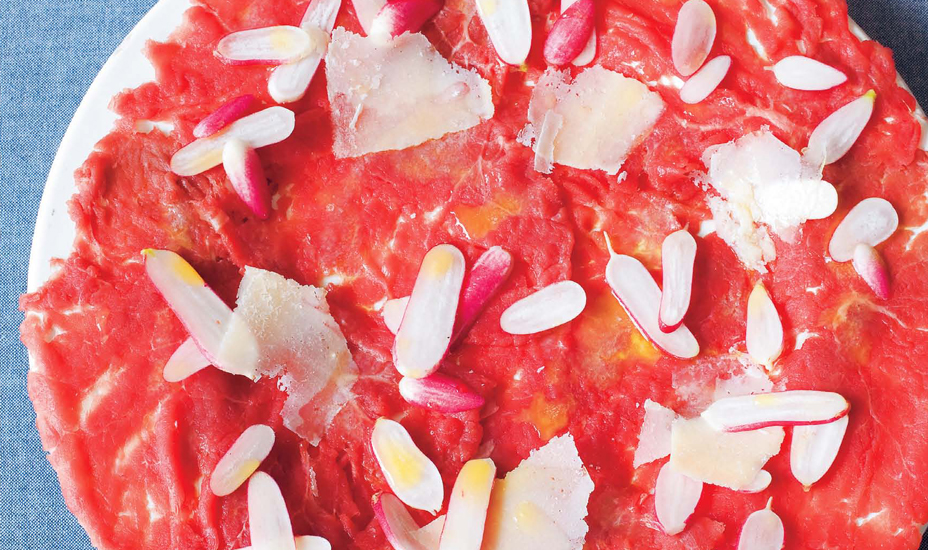 Carpaccio with radishes
A recipe from Recipes from an Italian Summer
Preparation: 15 minutes
Serves: 4
Ingredients:
350g (12oz) lean beef, such as sirloin, very thinly sliced
4 radishes, thinly sliced
juice of 1 lemon, strained
extra-virgin olive oil, for drizzling
4–5 white peppercorns
100g (3½oz) Grana Padano cheese, shaved into flakes
salt
Method:
Spread out the slices of meat on a serving dish, slightly overlapping, and arrange the radish slices on top.
Put the lemon juice, a drizzle of oil, the peppercorns and a pinch of salt into a blender and process.
Pour the dressing over the beef and radishes, sprinkle with the cheese and serve.