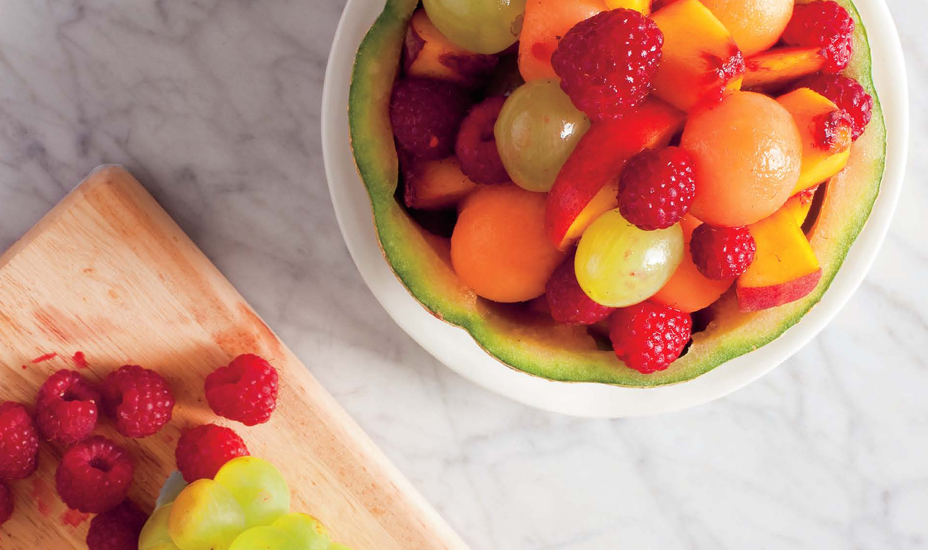 Melon surprise
A recipe from Recipes from an Italian Summer
Preparation: 2 1/2 hrs (including chilling)
Serves: 6
Ingredients:
1 large melon, halved and de-seeded
350g (12oz) (2 cups) raspberries
350g (12oz) seedless white grapes
3 peaches, peeled, stoned and diced
4 tablespoons caster (superfine) sugar
5 tablespoons sweet liqueur, such as maraschino
Method:
Scoop out balls of the melon flesh using a melon baller and place in a bowl. Reserve the half-melon shells.
Add the raspberries, grapes and peaches to the melon balls and sprinkle with the sugar and liqueur.
Divide the fruit salad between the melon shells and chill in the refrigerator for at least 2 hours before serving.