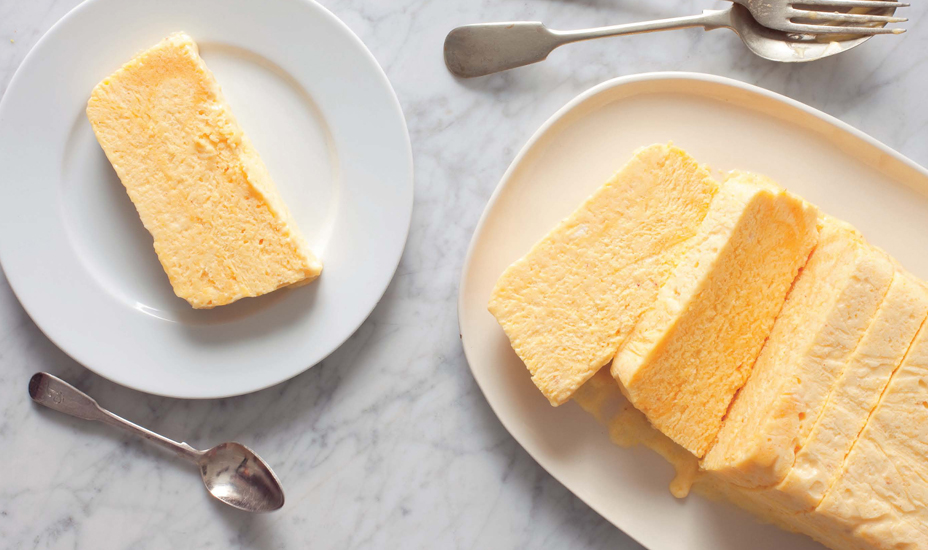 Peach ice cream
A recipe from Recipes from an Italian Summer
Preparation: 6 1/4 hrs (including softening andfreezing)
Cooking: 20 minutes
Serves: 4
Ingredients:
500g (1lb 2oz) peaches, peeled, stoned and sliced
175g (6oz) (1½ cups) icing (confectioners') sugar
2 leaves gelatine
5 eggs, separated
120ml (4fl oz) (½ cup) rum
Method:
Put the peaches into a bowl, cover with the icing sugar, leave to soften for 2 hours, then press them through a sieve into another bowl.
Put the gelatine leaves into a small bowl of cold water and leave to soak for 5 minutes, then squeeze out.
Put the egg yolks into a pan, add the peach and cook over low heat, stirring constantly, for 15–20 minutes, until thickened.
Put the gelatine into a heatproof bowl, add a little water to cover, set over a pan of barely simmering water and melt. Stir it into the peach mixture and leave to cool.
Whisk the egg whites to stiff peaks in a separate bowl and fold into the peach mixture.
Brush a freezeproof container with the rum, pour in the peach mixture and freeze for 4 hours.
To serve, briefly dip the base of the container into hot water, turn out the ice cream onto a serving dish and cut into slices.