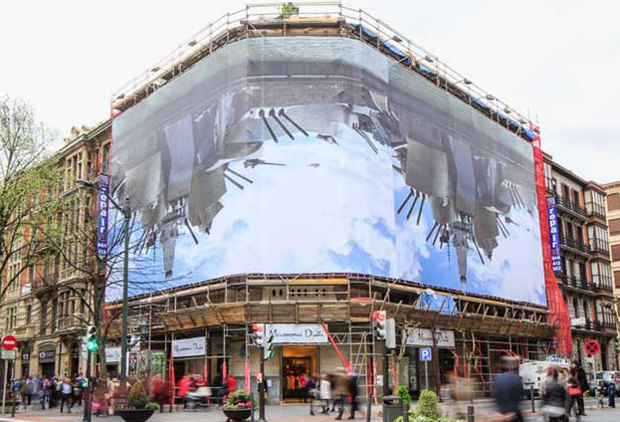 McCarthy and Bouchet's Bilbao billboard torn down
Gugenheim says it's a commercial, not artistic, work and 'discredits' the institution
A stand off between the artists Paul McCarthy, Mike Bouchet and the Guggenheim Bilbao has ended with the museum ordering the removal of a billboard that depicts the Frank Gehry-designed building as two US battleships.
The large vinyl billboard was an extension of McCarthy and Bouchet's current exhibition at Portikus in Frankfurt, and showed an inverted image of the Gehry building digitally altered to resemble the ships.
The Guggenheim claimed that as the billboard didn't mention the artists by name anywhere it considered it a commercial billboard, and so, was within its commercial right to ask for its removal, while also explaining that it wanted the banner to come down because it "includes connotations that discredit the institution".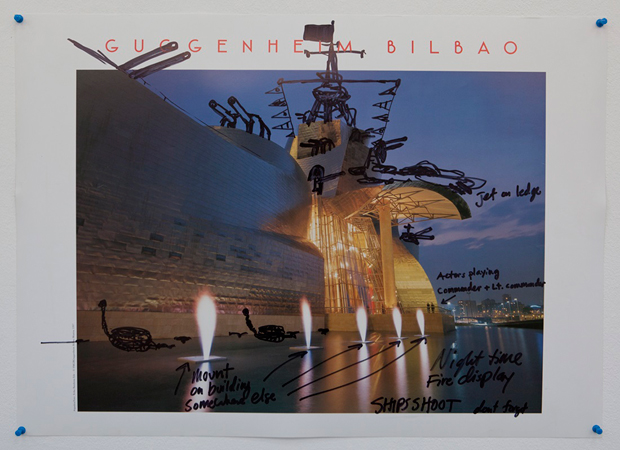 The piece, unofficially titled Bilbao Battleship Billboard, went up on 1 April and was intended as a caricature, according to Bouchet. It is part of a joint exhibition at Portikus, "Powered A-Hole Spanish Donkey Sport Dick Drink Donkey Dong Dongs Sunscreen Model", which runs until April 20, and which uses military imagery to explore what the gallery describes as "the US domination of the visual arts industry since World War II".
The museum wrote to the agency representing Bouchet's Marlborough Gallery "as they had installed a large commercial banner featuring an image of the museum, which is trademarked, without the museum's knowledge or permission". The banner "does not contain any reference to any artist's name so the removal of the billboard was requested".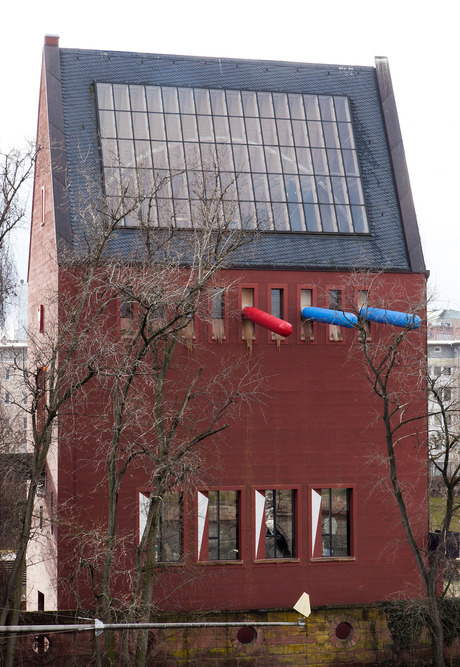 The Guggenheim is rejecting Bouchet's claims that that removal infringes on his freedom of expression, saying: "The Guggenheim Museum Bilbao absolutely respects the artists' rights and it likewise protects its own image rights and those of Frank Gehry's building." 
Bouchet, however, is having none of it. "That is a false statement," he told The Art Newspaper. "If they absolutely respected the artists' rights, they would let the piece stay up. It's a little out of control." While Bouchet seems to be driving the controversy on this one Paul McCarthy is of course no slouch when it comes to ruffling feathers - as a look at his book in our store will swiftly confirm.