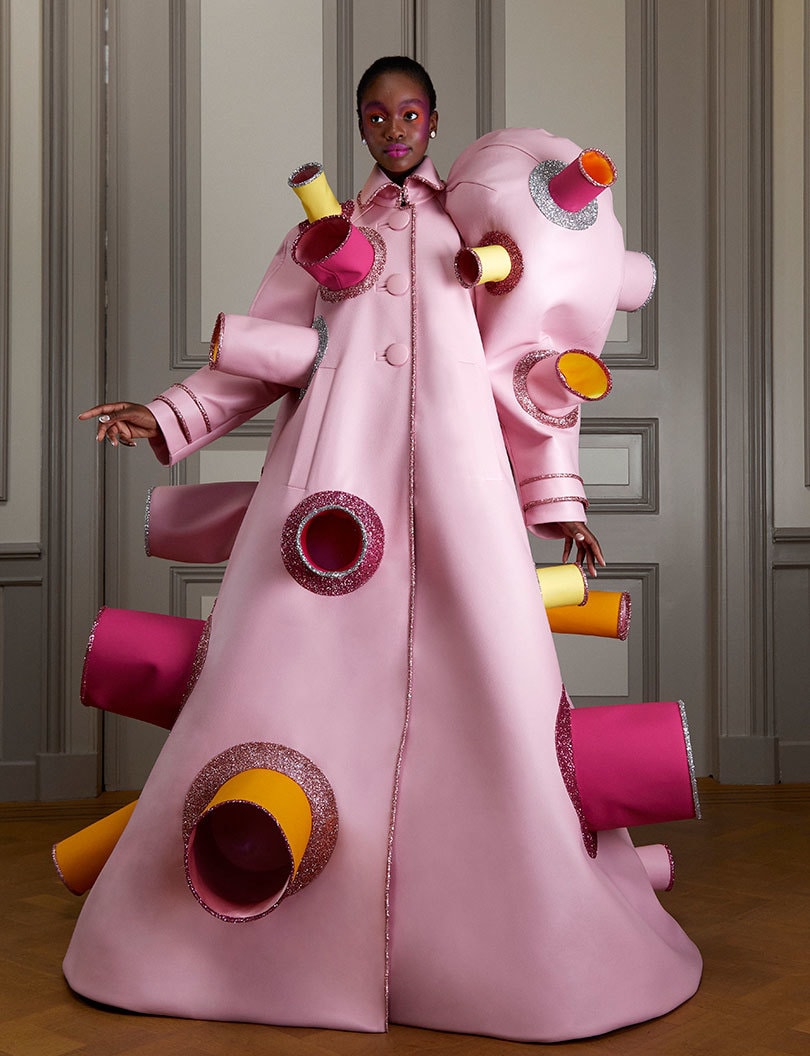 Viktor&Rolf's new collection requires social distancing
The fashion house's clothes for A/W 2020 have some extraordinary detailing to suit our extraordinary times
Via specially commissioned films and digital-only events, the fashion business is adapting to our unusual new normal. Indeed, some of next season's clothing could even help you conform to social-distancing guidance. A new collection from the Dutch fashion house Viktor&Rolf features three distinct wardrobes, for, "three mindsets in these extraordinary times of change."
In this video (below), narrated by the British musician Mika, the fashion house shows its triptych of looks for Autumn/Winter 2020. The first set "embodies a rather sombre mood," the clip explains, with rain cloud motifs and dark faux leather spikes.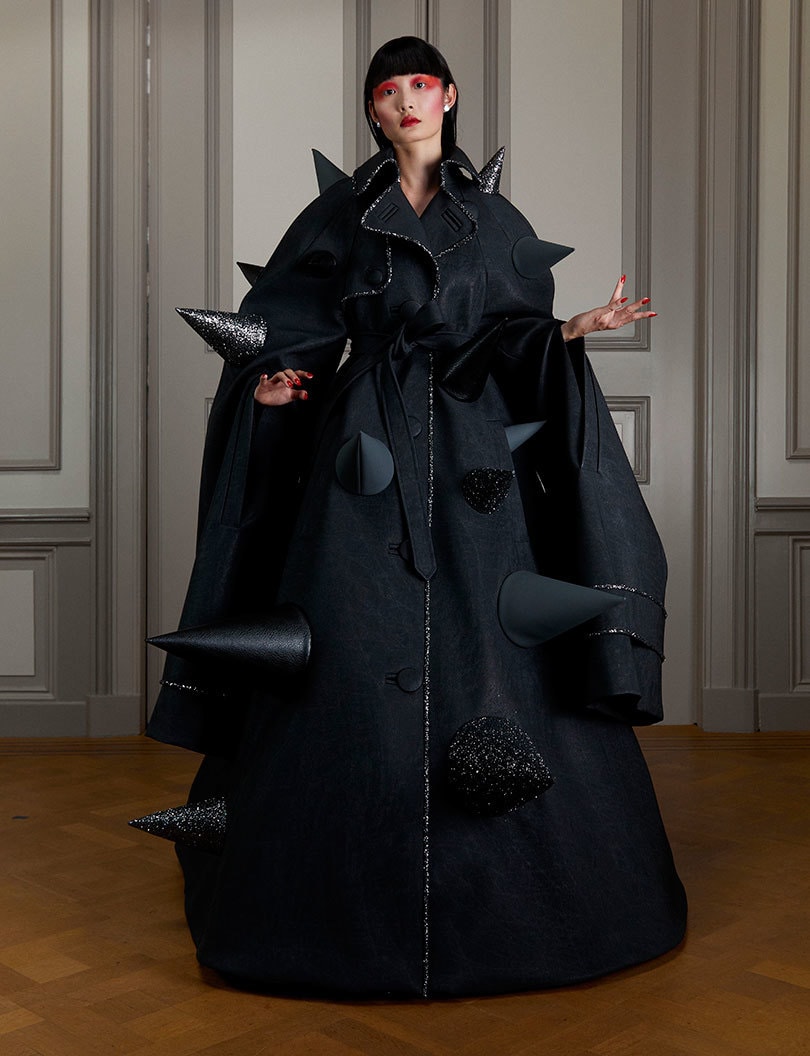 The second captures the conflicting emotions perhaps stirred by a little too much time spent on social media – note the dress polka-dotted with smiling and frowning emojis – while the accompanying, maximalist asymmetric pink coat comes with some fairly spiky details, which, as Mika puts it, "guarantees you will remain in your own safe zone while venturing out into the world."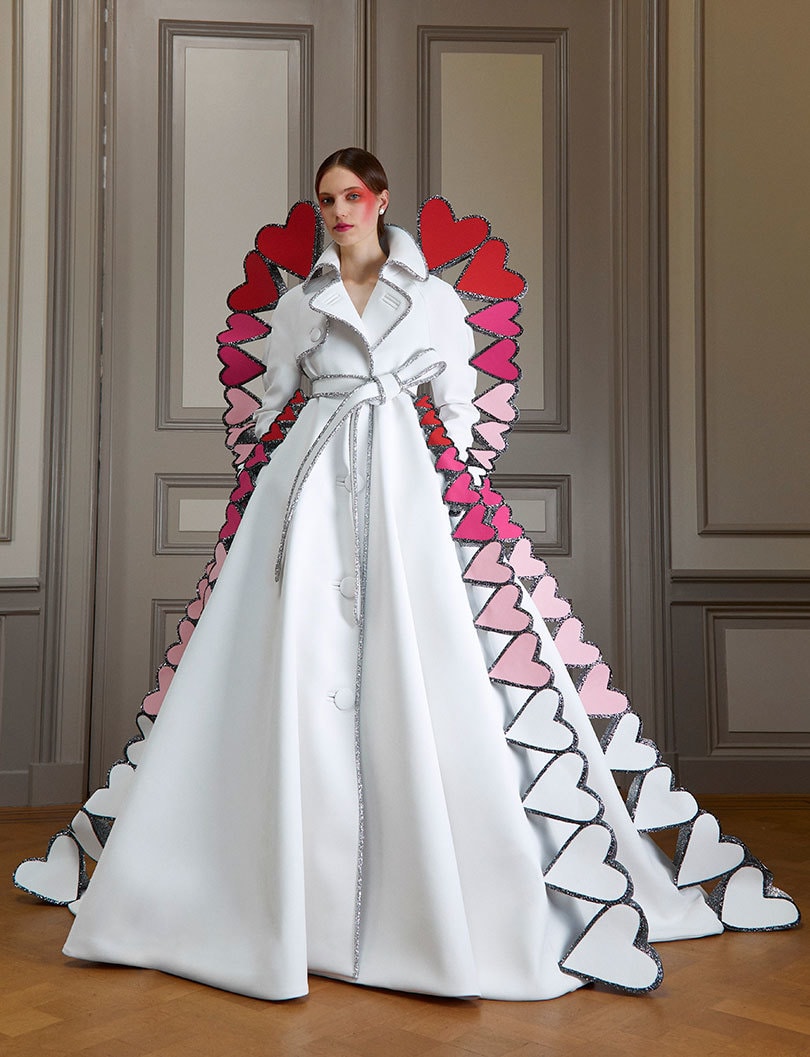 Is that all a little uncharacteristically gloomy for Viktor&Rolf? Well, perhaps you can take comfort in the final set of garments in this collection, a heart-filled series that "radiate love for autumn/winter 2020." As Mika's voiceover states, "we all deserve to be loved, regardless of age, colour, race, religion or sexuality." And perhaps that's a sentiment that can bring us all together again, in a few months' time.
For more on Viktor&Rolf's inimitable creative process, order a copy of Viktor&Rolf Cover Cover here. Conceived and designed by acclaimed graphic designer Irma Boom, this book brings to life the legendary conceptual creations of the Dutch duo. Entirely made up of covers, each of which relates to a specific show, with images, sketches, and quotes showcasing that particular collection, it elevates bookmaking to an entirely new level while referencing the dramatic layers that feature in the designers' own work.