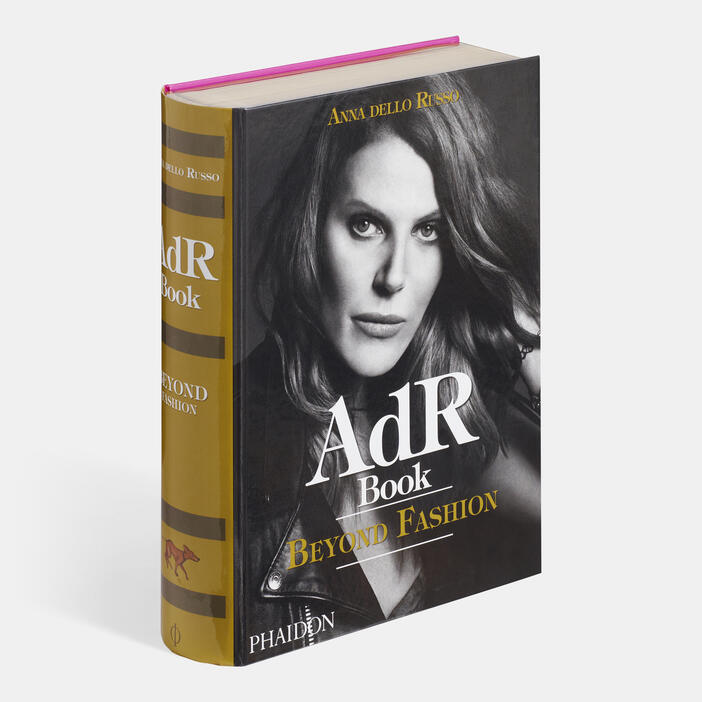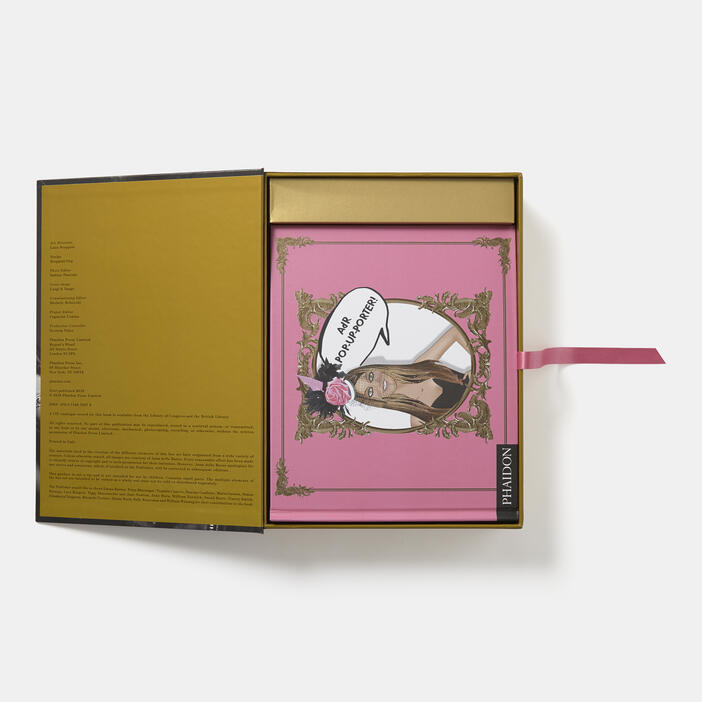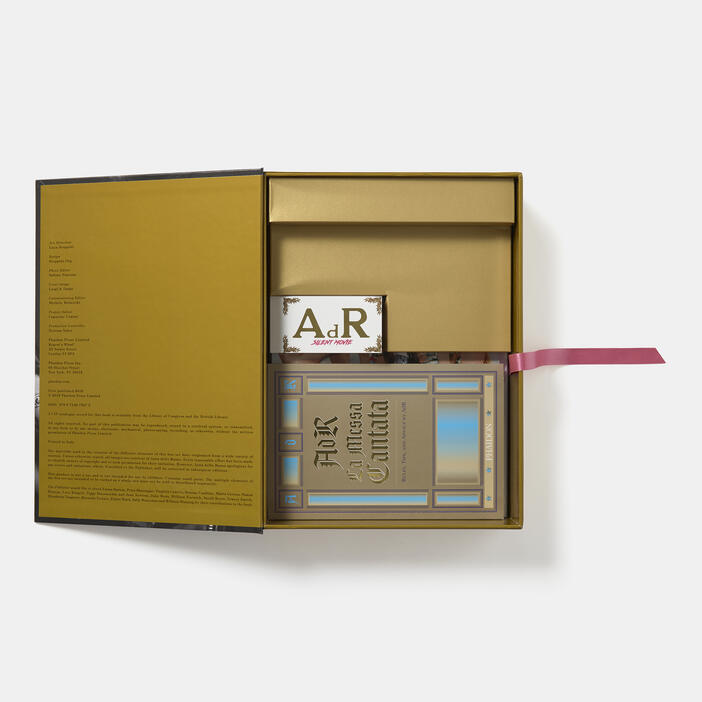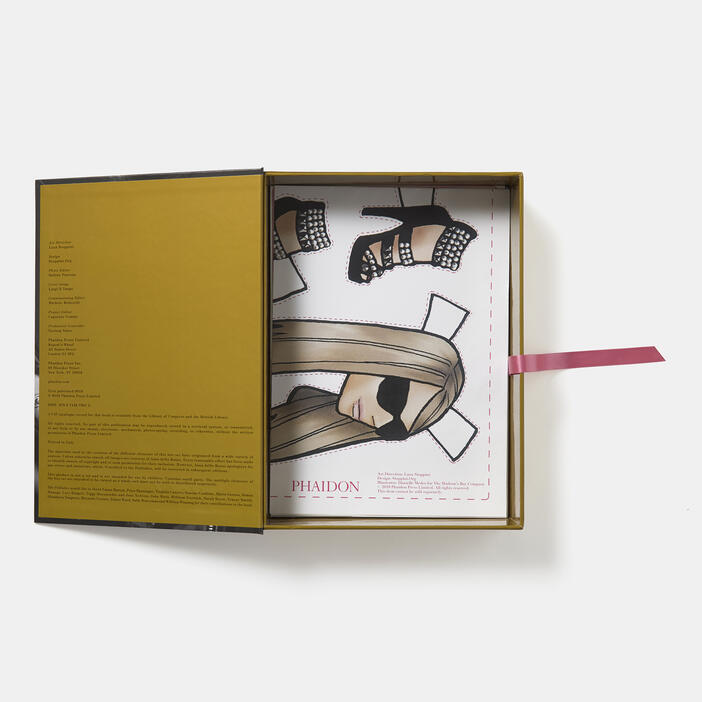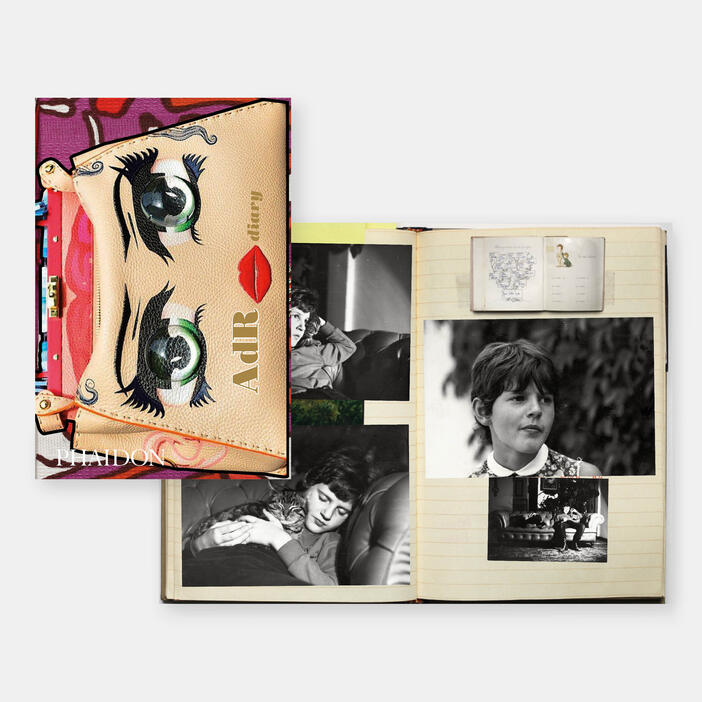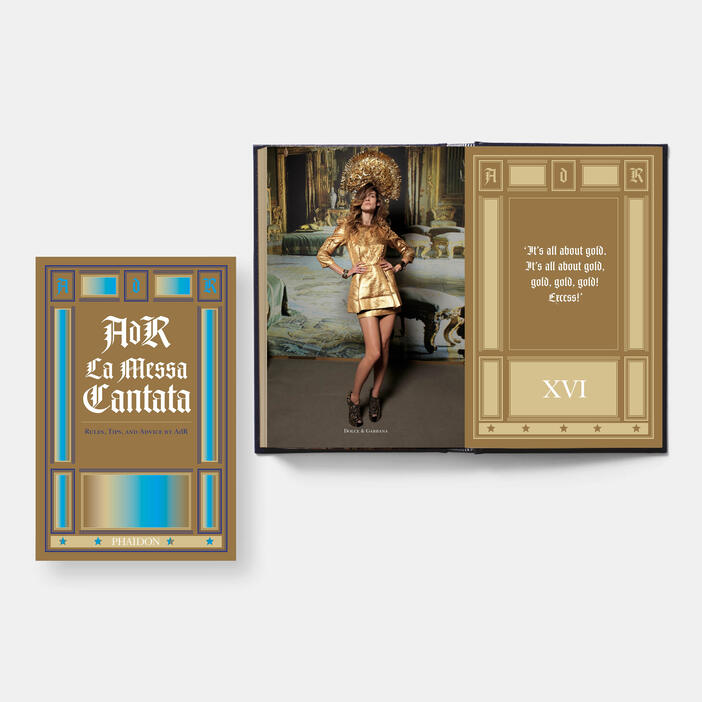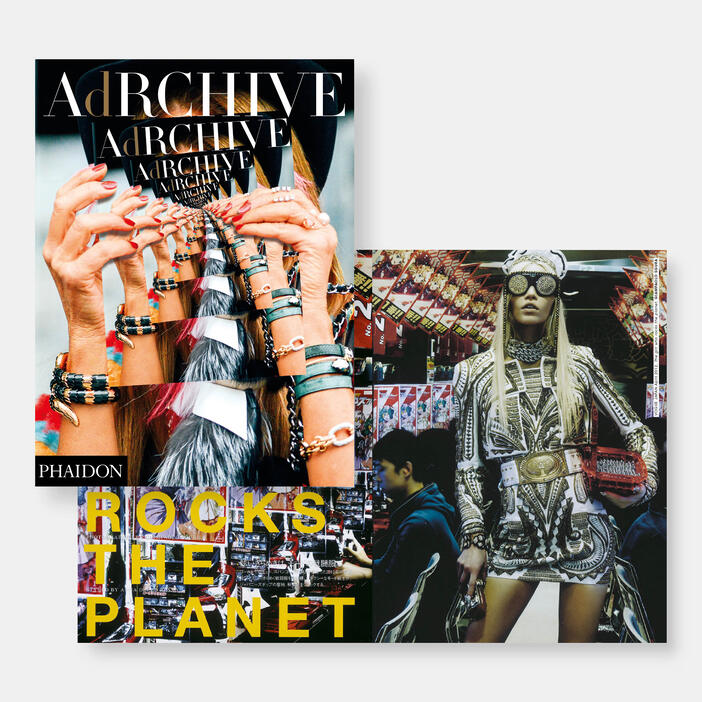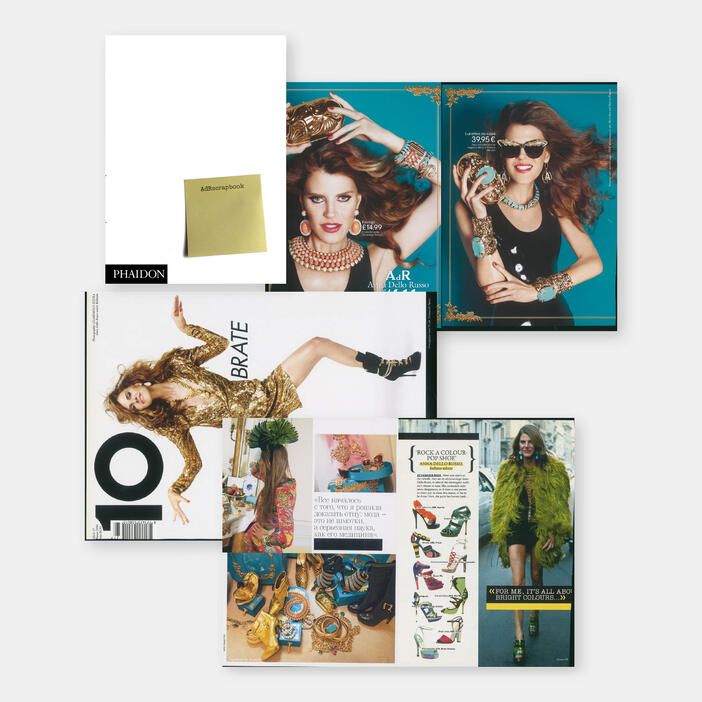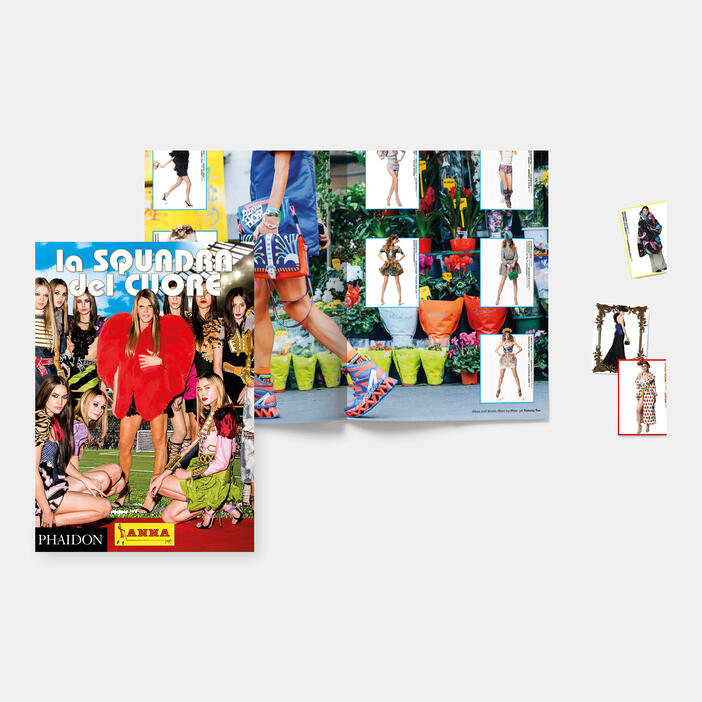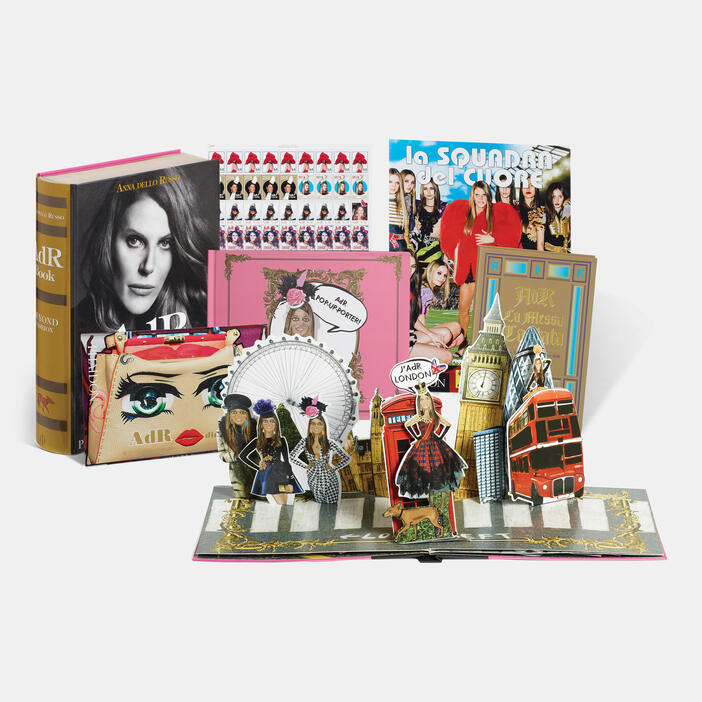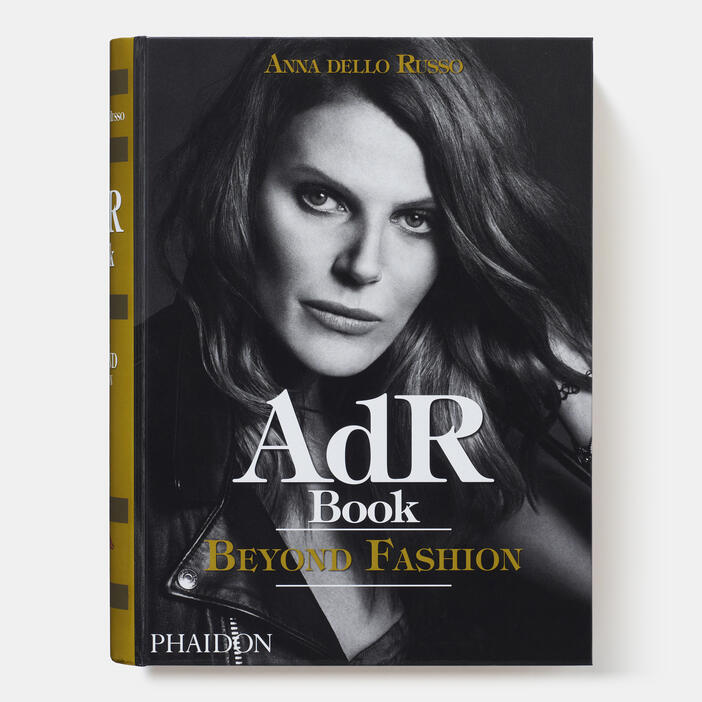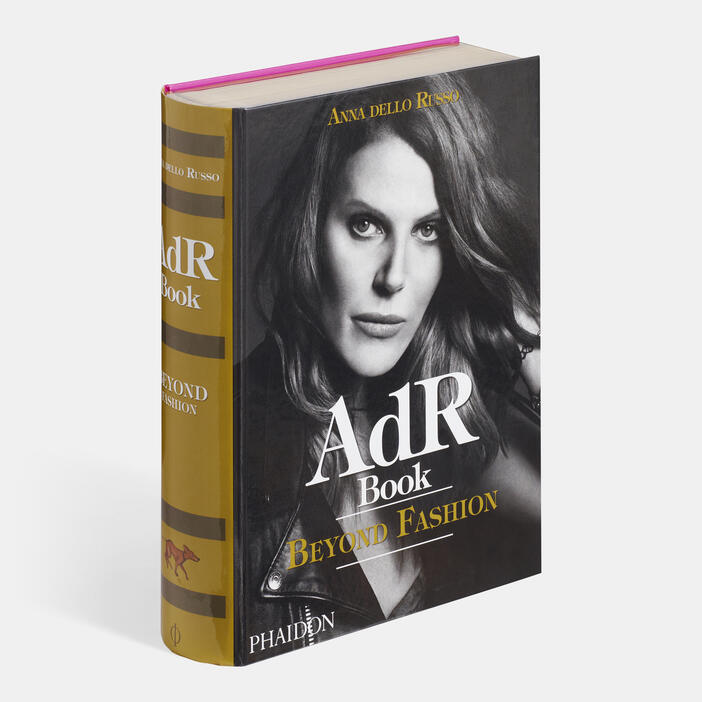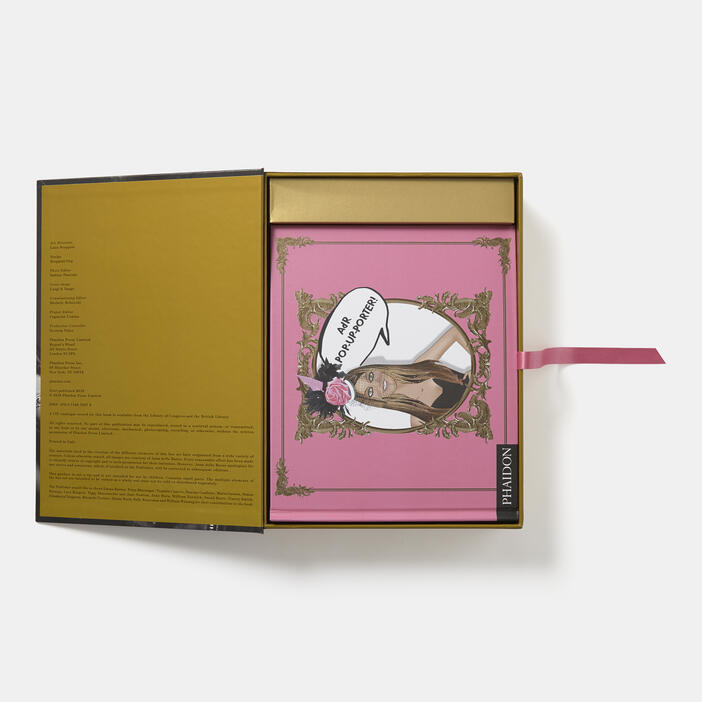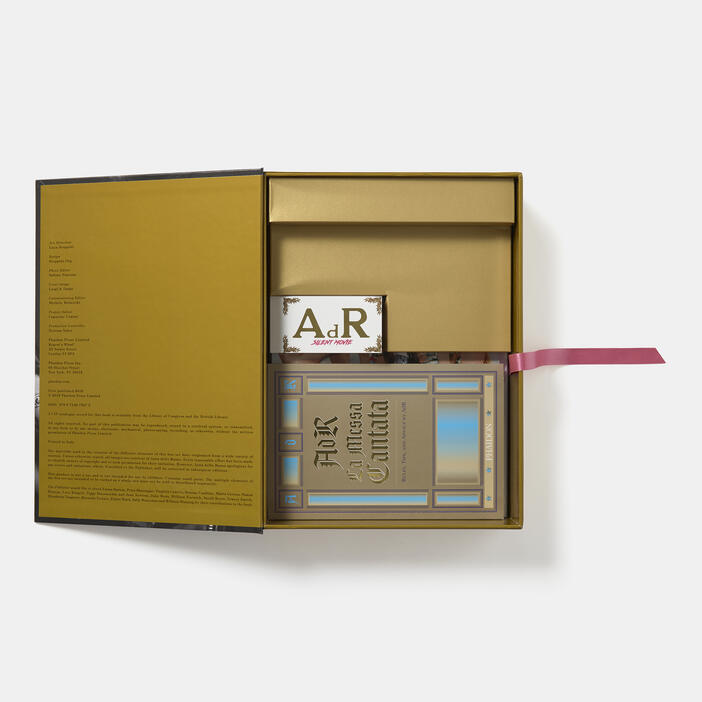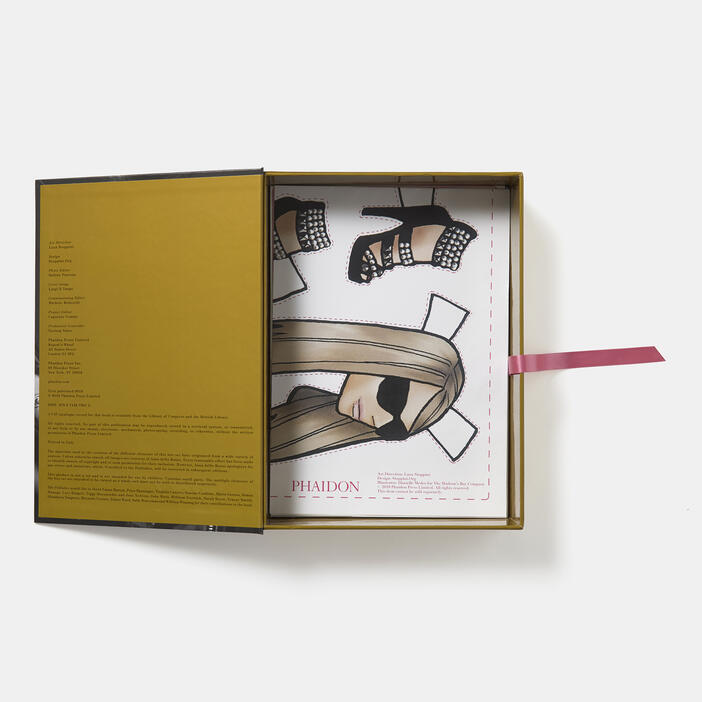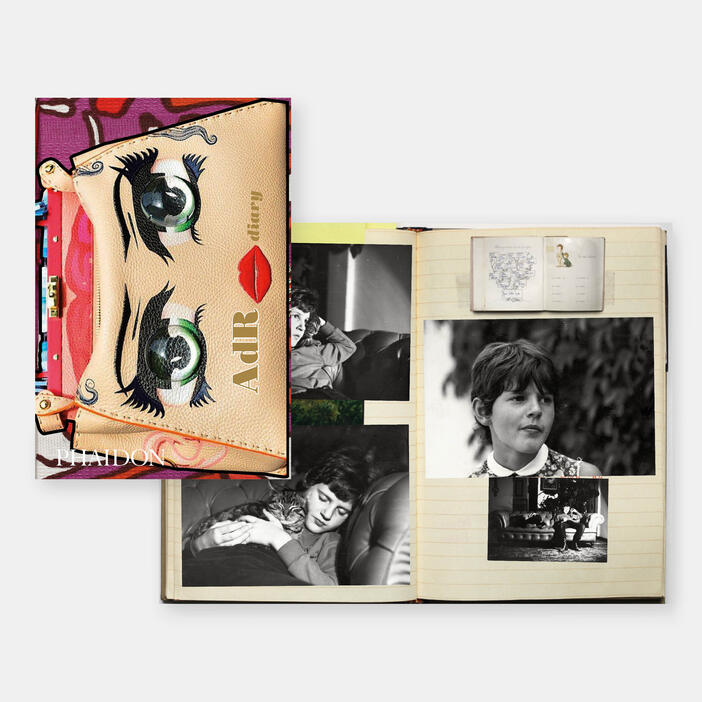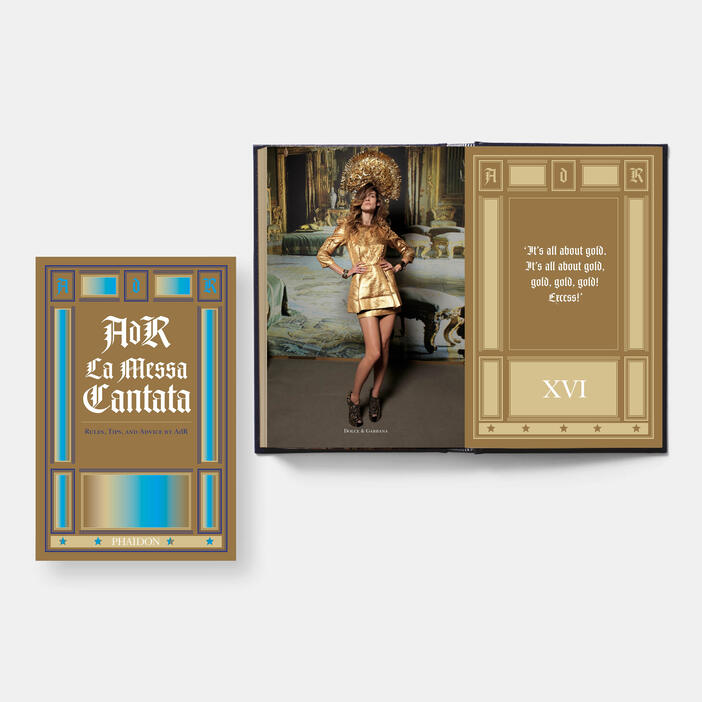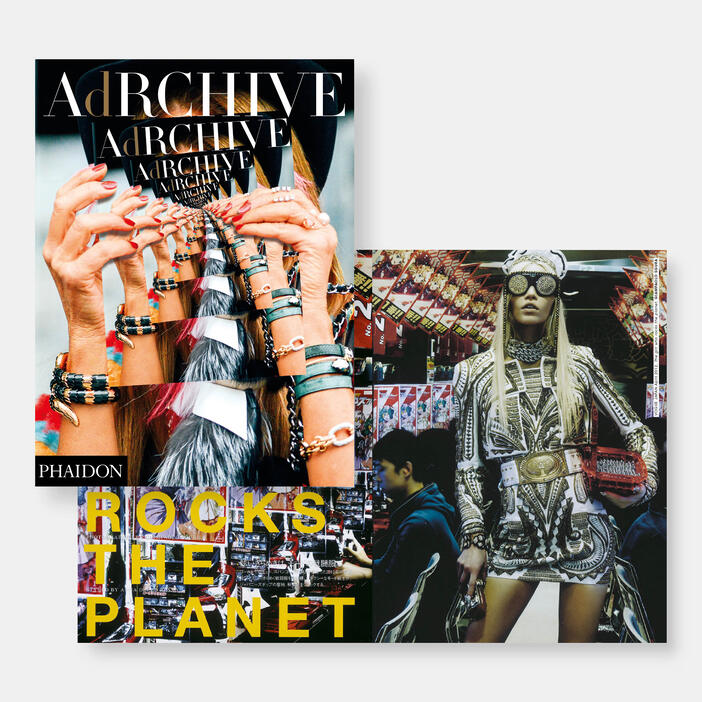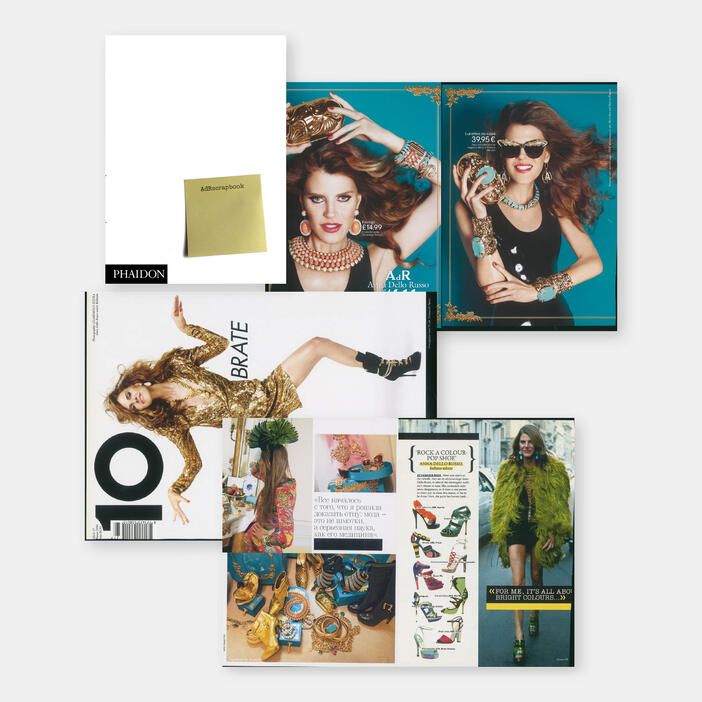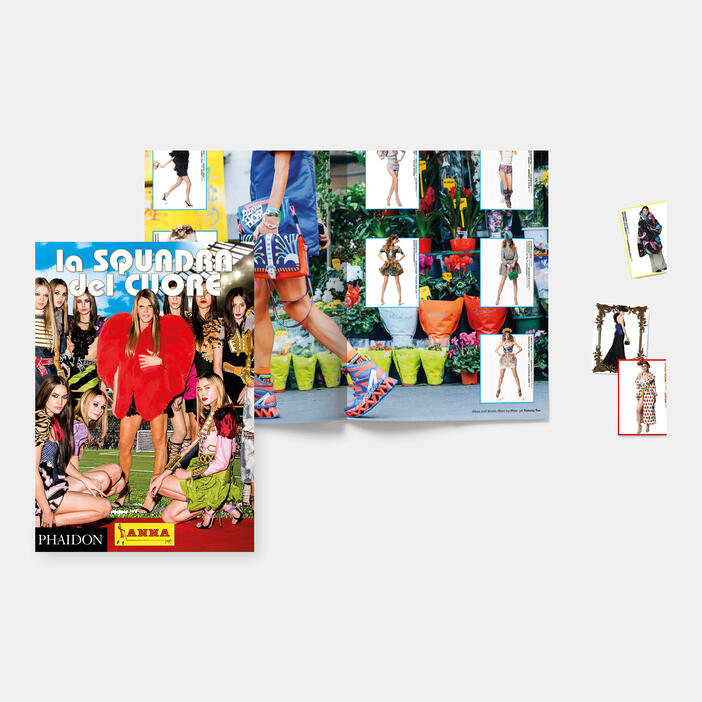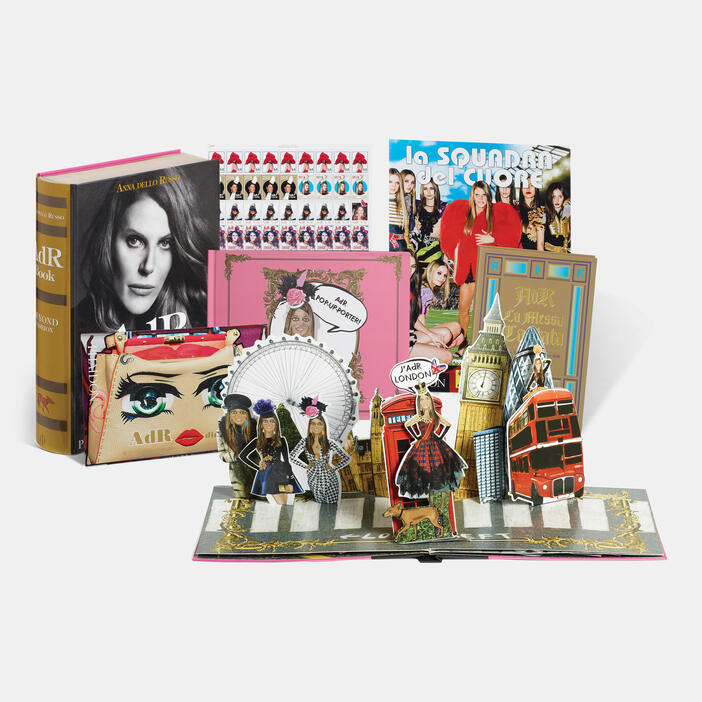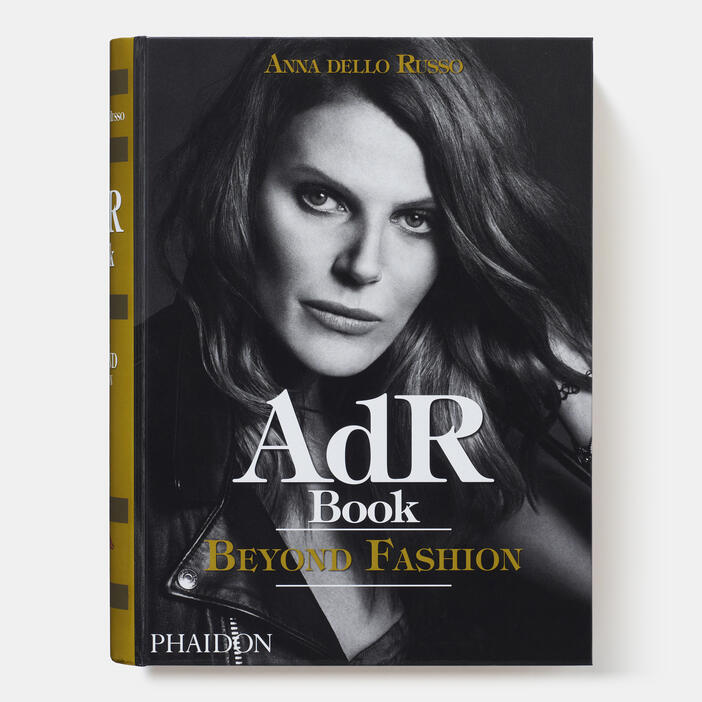 AdR Book: Beyond Fashion
Price AUD$275.00 Price CAD$250.00 Price £150.00 Price T200.00 Price USD$200.00 Price €175.00
A cabinet of curiosities that captures the essence of Anna dello Russo - stylist, editor, and fashion icon like no other
Anna dello Russo is one of the fashion world's most fascinating characters, with a truly global profile and a career that continues to take her in groundbreaking directions. Designed as a keepsake box filled with a variety of surprises - a flip book, a life-sized poster, a pack of signature fashion trading cards, a pop-up book, extracts from her personal diary, and much more - this highly covetable object features some of dello Russo's best work and reflects her eccentric personality, creativity, and playful wit.
Specifications:
Format: Box Set
Size: 280 × 230 mm (11 × 9 in)
Pages: 552 pp
Illustrations: 400 illustrations
ISBN: 9780714875675
Anna dello Russo is a fashion celebrity and stylist best known for her work as editor of Vogue Italia, L'Uomo Vogue, and Vogue Japan. Dello Russo began gaining public prominence through her work with Scott Schuman ('The Sartorialist') in 2006. In 2010 dello Russo produced her own perfume, Beyond: The Scent of Anna dello Russo. In 2012 she became the first fashion director to design a set of accessories for the fashion retailer, H&M.
"Expansive... Includes Dello Russo's editorials, intricately styled outfits, and a wealth of personal anecdotes, fittingly larger than life - who else's retrospective would come complete with a pop-up book and trading cards?"—Vogue.com
"Anna Dello Russo has been a powerful and visionary icon and a champion of fashion for decades... She inspires all of us."—Roopal Patel, Fashion Director, Saks Fifth Avenue
"She's an absorbing presence at the international collections, what with her myriad daily outfit changes and fabulously risquéstreet style. And for those who have ever wondered what's going on inside the head of fashion icon Anna Dello Russo, insight is in sight... AdR Book: Beyond Fashion, unpacks Russo's world in one insatiable cabinet of curiosities. Everything from her holy commandments for how to dress and behave during fashion week to an autobiographical diary retracing her childhood to her present life as an international fashion plate is included."—Evening Standard, ES Magazine
"Phaidon's monograph opens up the glittering and colorful universe of one of fashion's most photographed women. Made closely with Anna Dello Russo, this personal tome chronicles her work across Vogue Italia, L'Uomo Vogue and Vogue Japan to her street style legacy with the help of 800 photographs and illustrations. As well-accessorized as the woman herself, this volume is packaged in a keepsake box filled with tokens - like a deck of signature fashion trading cards, a pop-up book and a life-sized poster of Dello Russo, as well as excerpts from her personal diary and meticulously kept show notes, written from the front row."—Net-a-Porter.com
"[A] pop culture history of the time when street style became a phenomenon."—New York Times
"A unique insight in to the world of stylist, editor and fashion icon Anna Dello Russo, one of fashion's most eccentric characters. With a wealth of street style, editorial from her life in magazines, extracts from her personal diary and a few surprises, this book is fuel to feed her cult following."—Tatler.com
"For decades, Anna Dello Russo [...] has defined fashion... AdR Book: Beyond Fashion is not so much a book, more a cabinet of curiosities."—The Times Magazine
"In Anna dello Russo's fashionable world, more is definitely more... An ethos that has made AdR the undisputed queen of street style... It should come as no surprise, then, that dello Russo's debut tome is less a book than a personal stylist, best friend and babysitter rolled into one. AdR's commandments [...] take care of the first; her 'diary', the second. And the third – the babysitter – comes courtesy of a flip book, a pop-up book, dress-up-Anna paper dolls and sheets of stickers. Bene, no?"—Daily Telegraph, The Telegraph Magazine
"Anna Dello Russo is one of the most influential women in fashion... There is no fashion event where photographers don't snap her looks, which are always daring, ironic and disruptive, capturing the imagination of her followers the world over. Now, she's decided to immortalise her career in a new book, AdR Book: Beyond Fashion, published by Phaidon, which takes readers on a journey through the whimsical world of her digital alter ego, AdR"—Tempus
"A treasure trove of fabulous fun - complete with flip book, dress-up paperdolls and extracts from her personal diary. Reflecting on her career as a stylist, editor and fashion icon."—HungerTV.com