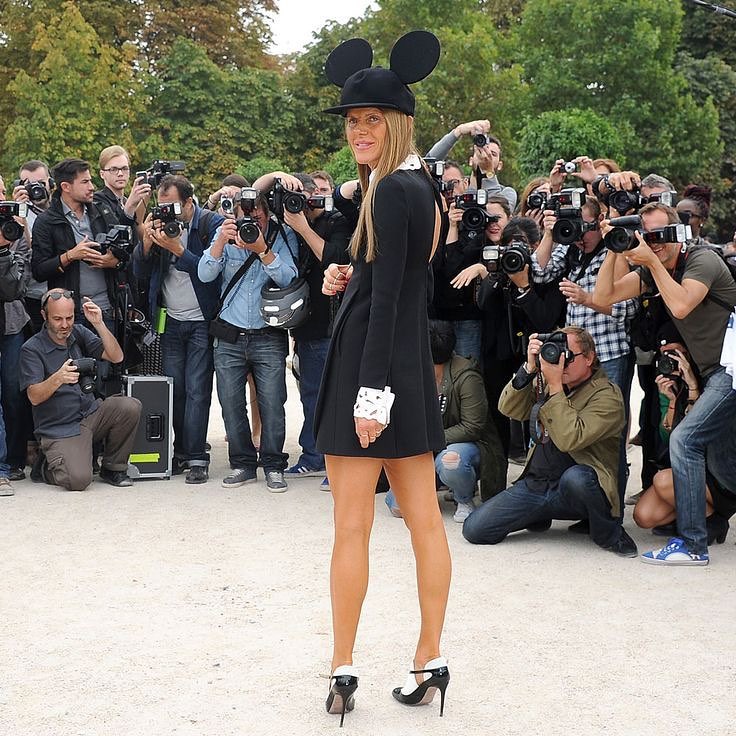 Anna Dello Russo has a new record coming out
Ahead of her huge fashion auction the social media star got out of her closet and into the vocal booth
Close followers of Anna Dello Russo's career will know that the Italian stylist, fashion editor and social-media star released a dance music record a few years ago.
Entitled Fashion Shower, the tune was recorded to coincide with her 2012 collaboration with H&M and featured Anna entoning such sage pieces of fashion advice as "fashion is a declaration of your own freedom" and "fashion is always uncomfortable."
Ready for some more high-BPM fashion wisdom? Good, because Anna has a new record, My Closet- Fashion Shower Number 2, due out this weekend. The song is produced in collaboration with Italian DJ La Pina and the musician Emiliano Pepe, to mark Anna's Milan Fashion Week sale of her pret-a-poter archive, and, of course, the publication of her new book.
You can listen to a clip above, find out more about the auction here, and pre-order her incredible new Phaidon boxed set, AdR Book: Beyond Fashion here.