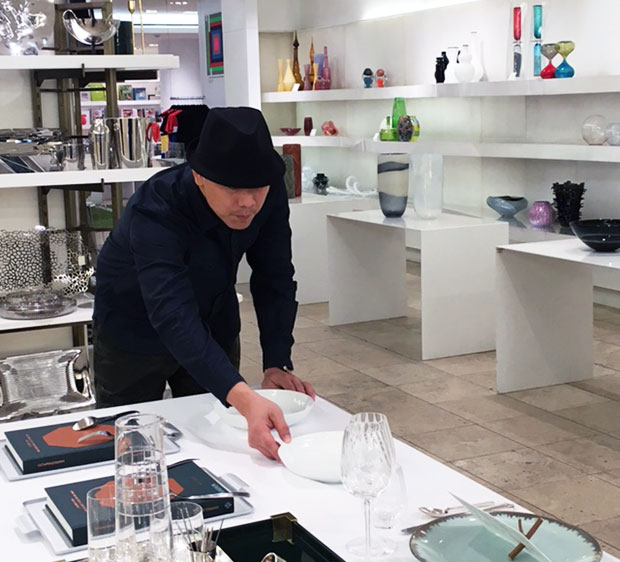 André Chiang sets the table at Barneys
The brilliant chef and Phaidon author curates a chef's table for the New York department store
André Chiang's Restaurant André was placed at number 32 in the World's 50 Best Restaurants list yesterday, thanks in part to the chef's deeply personal approach to his Singapore establishment.
Restaurant André closes whenever Chiang leaves town, as he regards his restaurant as a kind of home. This individual approach informs the menu of course, but also the table settings. The chef has spent some time in a Singapore ceramics workshop working on new serving dishes for his restaurant.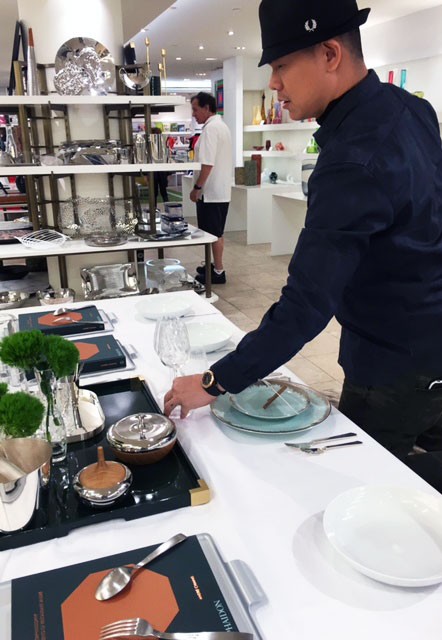 So, when Chiang came to New York City for the World's 50 Best Restaurants ceremony, a trip to Barneys was a must. The upscale department store regularly invites notable chefs and restaurateurs to set out a chef's table, drawing together items from the store's inventory to express how they likes seeing a place set.
The chef also took time to sign a few copies of his new book, Octaphilosophy for Barneys buyers, and later on in his trip, met up with the New York restaurateur Danny Meyer, of Shake Shack fame.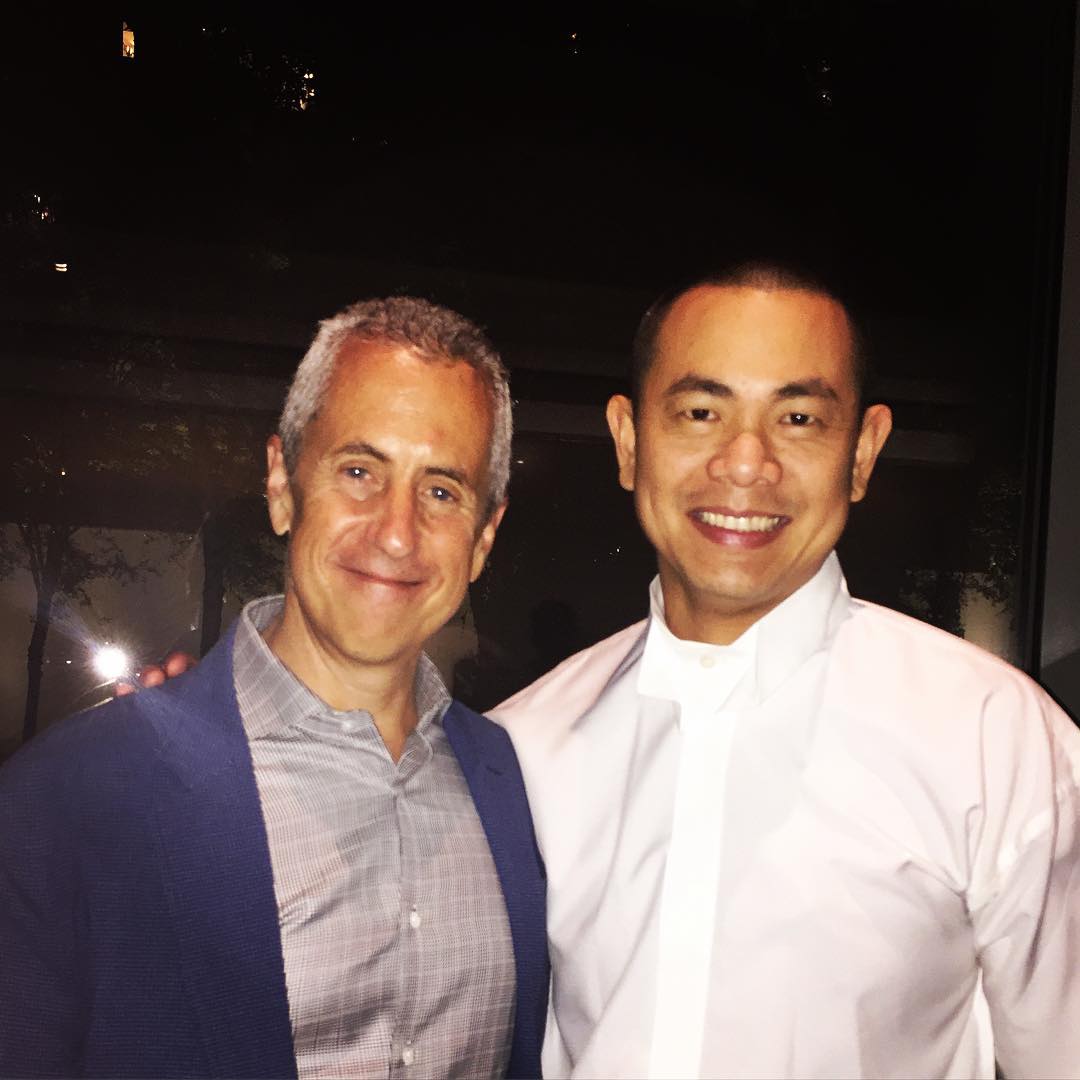 For greater insight into Chiang's life, food and personal outlook, order a copy of Octaphilosophy here.