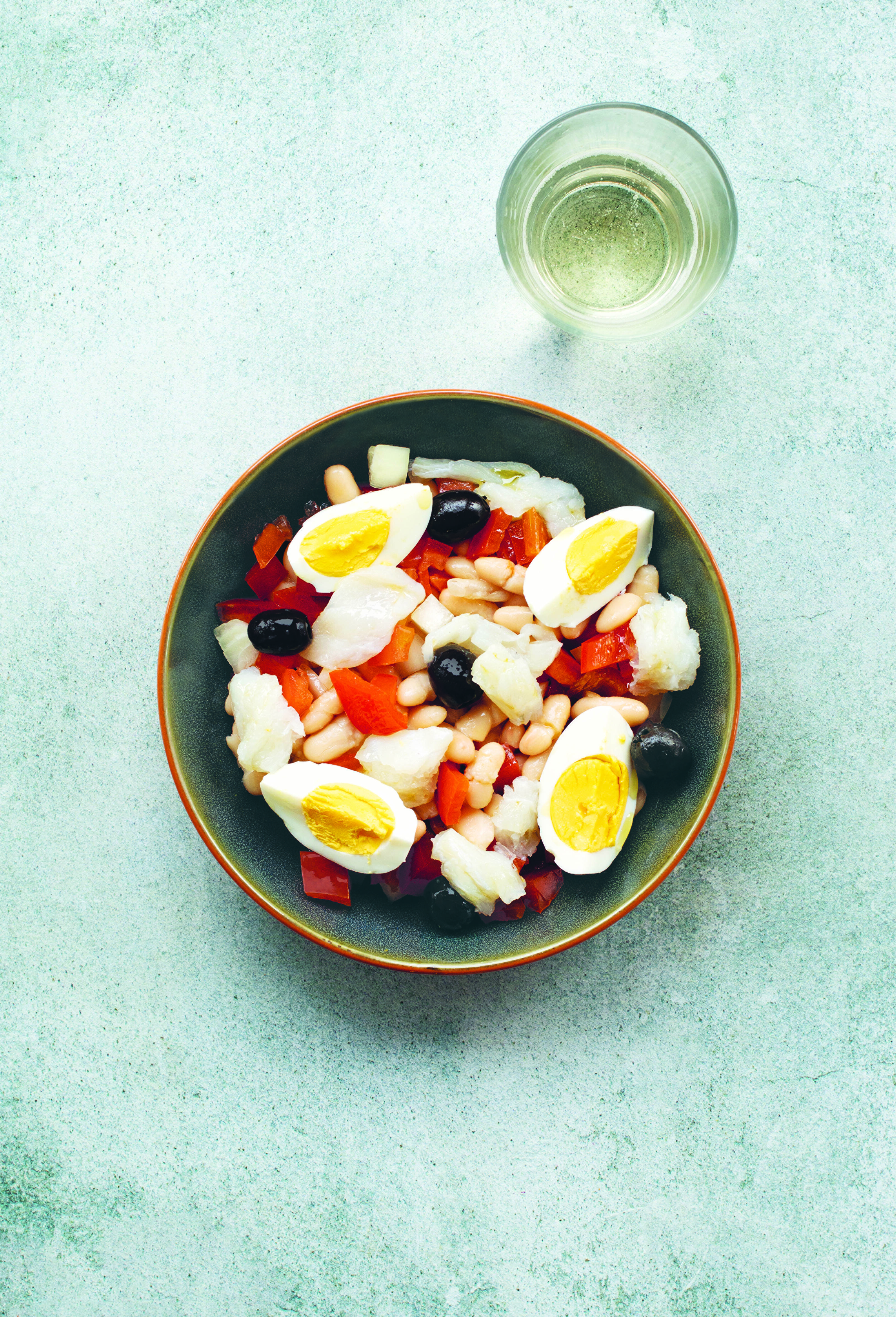 A gluten-free, easy midweek dinner
Enjoy that classic Spanish dish, while still cutting out all gluten
Think cutting gluten out of your diet means removing joy from your meals too? Then you really need to get a copy of The Gluten Free Cookbook. Its author, the highly regarded Italian chef and culinary researcher Cristian Broglia, has gone out of his way to include dishes that favour gluten-free ingredients (think maize instead of wheat), rather than re-think dishes commonly made with wheat or other gluten-rich cereals. In so doing, he exposes home cooks to a new world of possibilities.
"I was eager to take on the challenge of finding suitable naturally gluten-free recipes because I am intrigued by world flavours and new ingredients," writes the chef in the new book. By avoiding gluten, Broglia explains, a new range of culinary possibilities opens up. "You can sit at a table in the American South and eat a savoury Shrimp and Grits or go to Peru and enjoy Ceviche served with sweet potatoes and corn," he explains, before going on to celebrate the gluten-free dishes common in Ireland, India and Italy, among other places.
Some inclusions take a while to make, but this simple, Spanish mid-week pick, salad with cod. The dish takes about half an hour to make, though it does call for salt cod, which needs to be soaked for a day or two, so maybe get that in water on Sunday, ready for the middle of the week.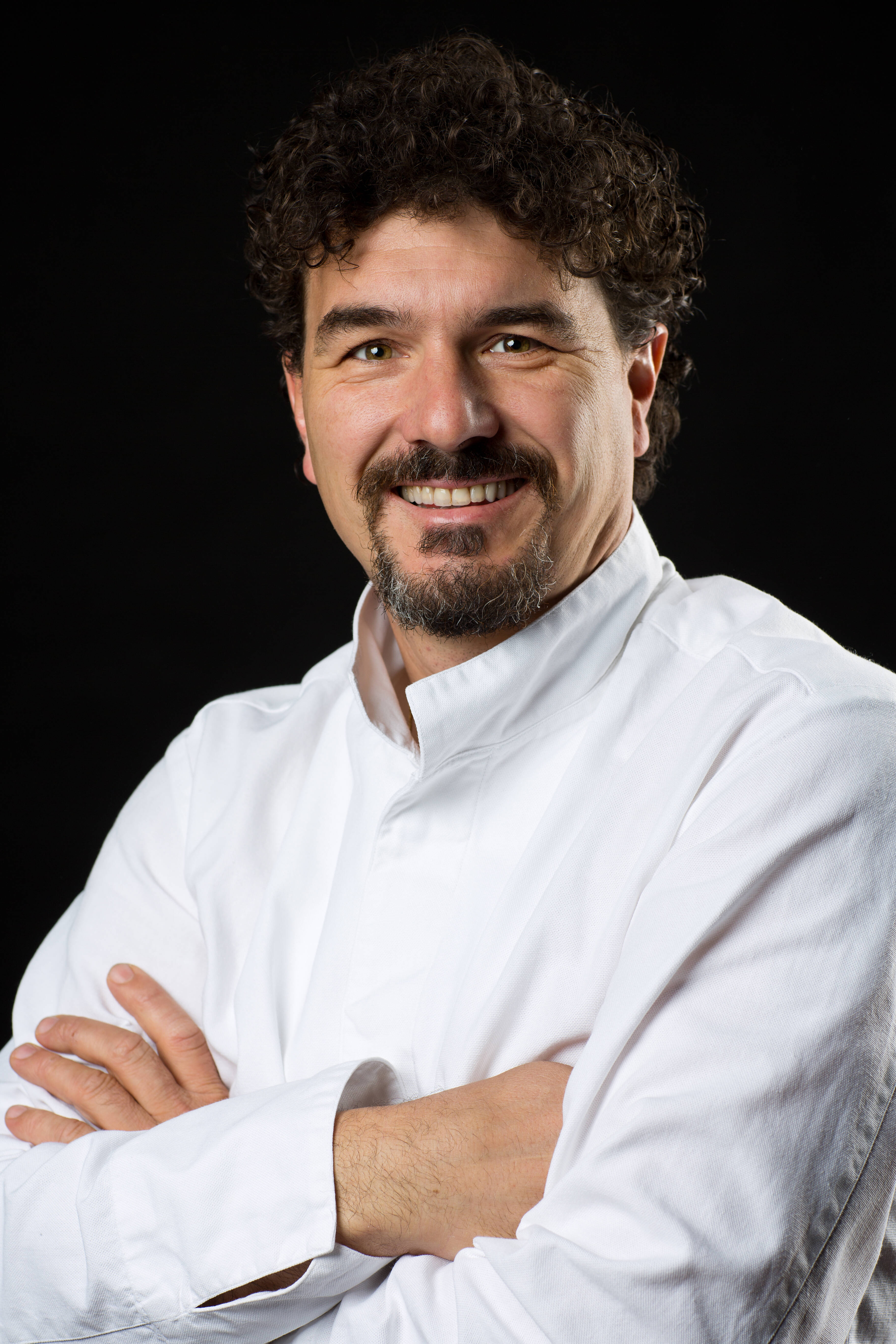 Cristian Broglia
To make it you'll need 12 oz (350 g) of salt cod; 4 tablespoons extra-virgin olive oil, plus more for the pan; 3 cloves garlic, peeled; scant 1/2 cup (100g); roasted almonds; scant 1/2 cup (65 g) roasted hazelnuts; 3 salt-packed anchovies, rinsed to remove salt and filleted; 5 ñora peppers, seeded; a fresh chilli pepper; red wine vinegar; sea salt; 11 oz (300 g) of canned oil-packed tuna, drained and flaked; 2 Belgian endive (chicory), trimmed and chopped; 4 oz (120 g) of unpitted olives.
Soak the salt cod in cold water for 2 days, changing the water every 8 hours. Drain well and pull into shreds. In a medium frying pan, heat a little oil over low heat. Add the garlic cloves and cook until lightly browned, about 3 minutes. In a mortar, pound the garlic, almonds, hazelnuts, anchovies, ñoras, and chilli pepper until a paste is formed. Add the vinegar and salt to taste and pound again, then add the olive oil and continue to pound until it becomes a smooth and emulsified sauce. In a bowl, combine the tuna, salt cod, and endive (chicory). Add the olives and sauce. Mix everything gently and serve.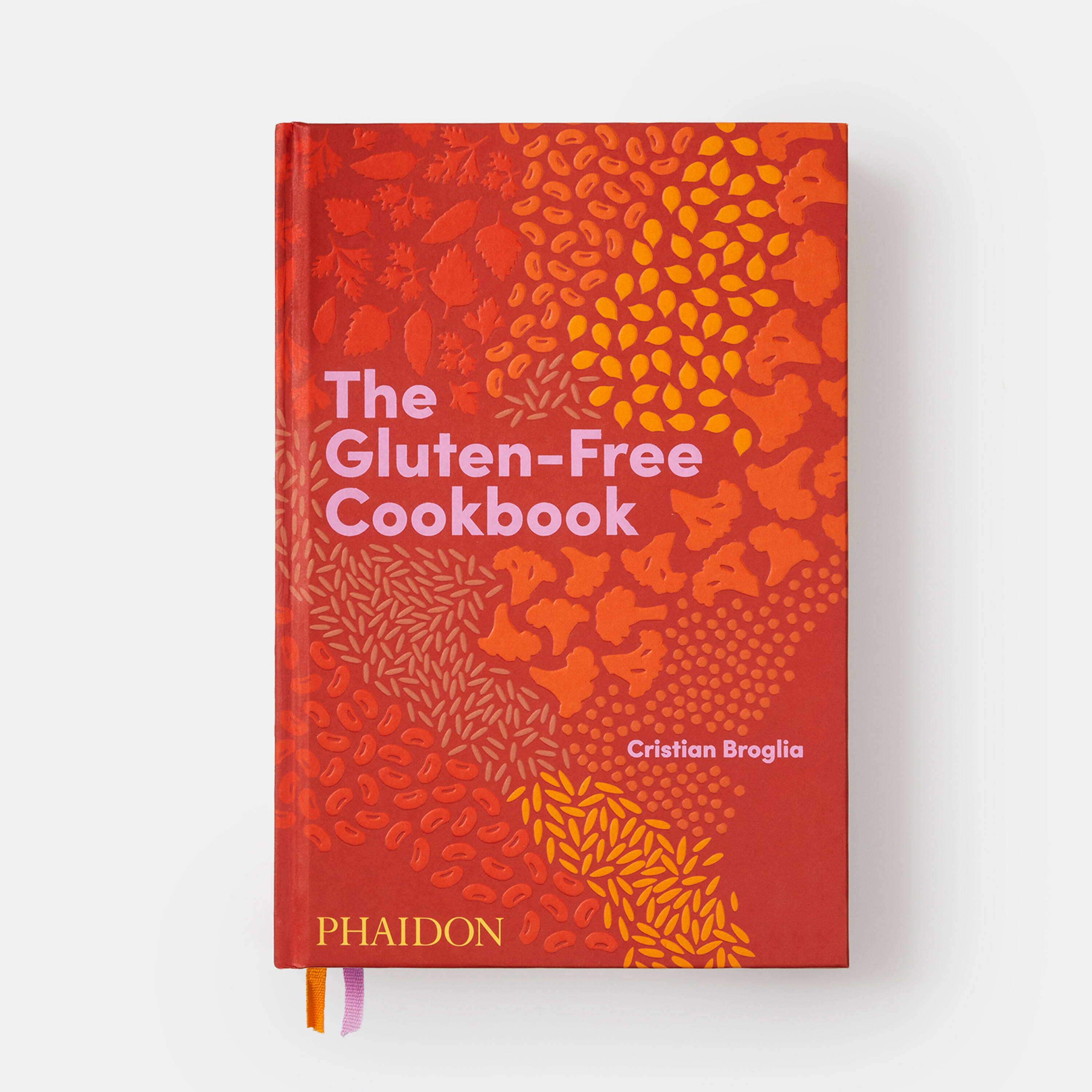 The Gluten-Free Cookbook
For more on this dish, and many others, order a copy of The Gluten Free Cookbook here.