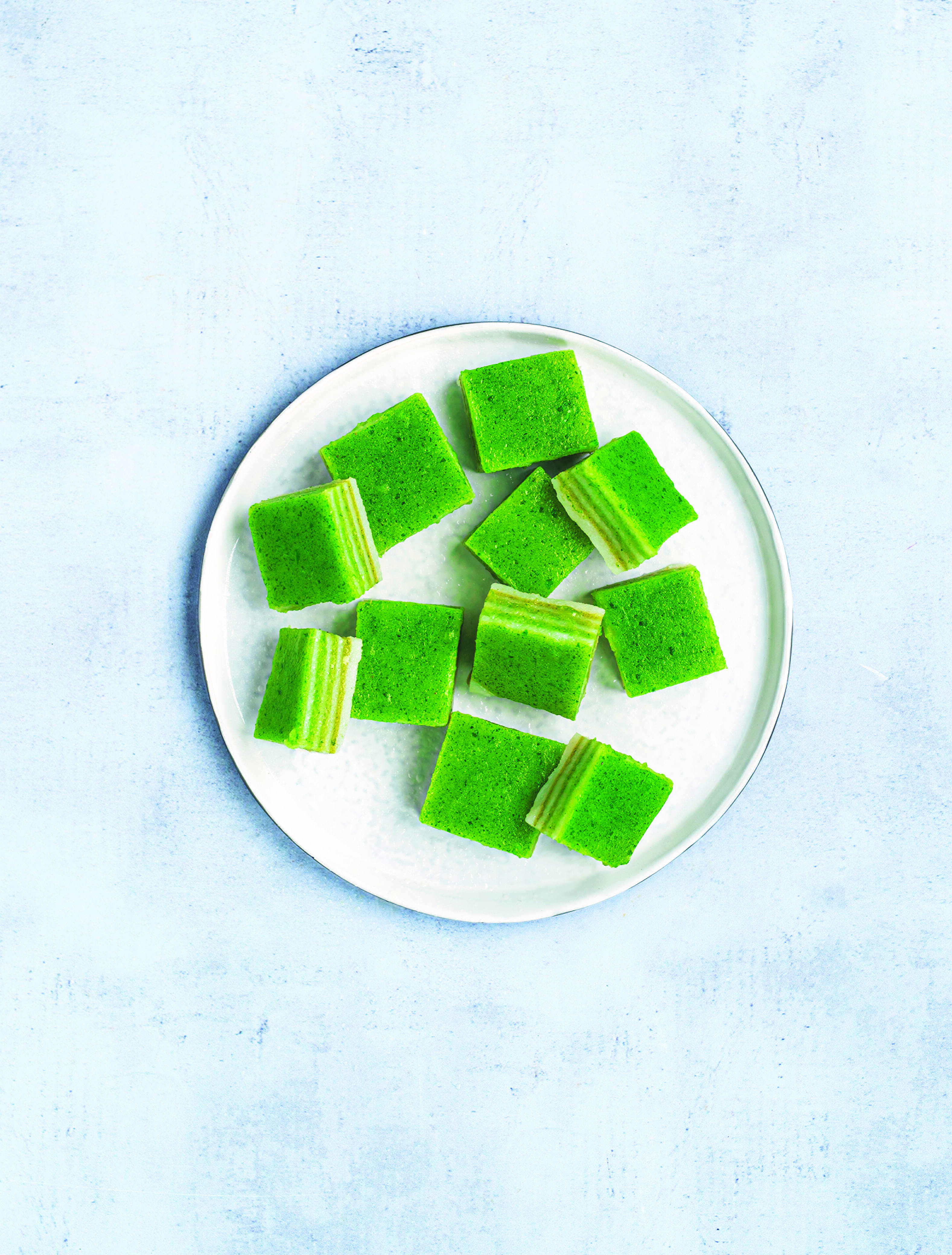 The sweet taste of gluten-free Thai cuisine
This main dish and dessert combination are among the highlights in our global survey of gluten-free cuisine
Cristian Broglia might have stripped out one, irritating plant protein from his recipes in order to write The Gluten-Free Cookbook, but he's packed in a whole world of tastes and flavours to his new publication. The chef and author has worked in different kitchens across the globe, and has worked hard to include dishes from many different countries, each of which just happens to exclude gluten-rich ingredients, such as wheat flour.
"I hope that this collection of recipes will also be a discovery for you—about how you can still have a cuisine rich in taste even while gluten-free," he writes in the introduction. "At the end of your journey, you will be familiar with many new ingredients and surprising cooking techniques. And once you learn how to use the ingredients, you will be able to create your own new recipes, too." The inclusions from Thailand are quite a trip for many home cooks unfamiliar with this country's culinary highlights. Take his recipe for yellow curry with tofu and mushrooms. "Thai yellow curry is not as well known as Thai red and green curries, but is equally delicious," he writes. "The lively yellow colour in the Thai curry paste comes from the fresh turmeric." It's also pretty sweet, thanks to the inclusion of cane sugar and full-fat coconut milk. However, the dish is also vegetarian and vegan, and so makes for a good choice if you're catering for diverse dietary requirements.
Cane sugar and coconut milk aside, you'll also need potatoes; peanut (groundnut) oil; yellow curry paste;fresh ginger; tamari; a red bell pepper; a yellow bell pepper; a green bell pepper; baby corn; mushrooms; sliced onions; rice flour; paprika; and tofu.
Boil the potatoes until firm-to-tender. Drain and cut into cubes. In a pot heat 2 some peanut (groundnut) oil over medium heat. Add the curry paste and ginger and cook. Add sugar, salt, coconut milk, and tamari. Simmer until the mixture has reduced by half. Use a hand blender to blend the sauce. In a frying pan, heat some more peanut oil over medium heat. Add all the bell peppers and the corn and cook until the peppers are lightly browned. Transfer the peppers and corn to a bowl. Add the mushrooms to the pan and sauté over medium heat until they give up their liquid and the liquid evaporates. Pour even more peanut oil into a deep Dutch oven (casserole) or deep-fryer. Heat it up. In a small bowl, toss the onion with the rice flour and paprika. Add the onions to the hot oil and fry until golden brown and crispy. To serve, divide the sauce among shallow bowls, add the sautéed vegetables, the tofu, and potatoes, and top with the fried onions.
In the dessert section, Broglia also includes khanom chun or Thai steamed layer cake, a sweet treat that is served at auspicious occasions such as wedding ceremonies. The dish calls for the palm-like leaves of the pandan plant, which gives the dish a sweet and delicate aroma. Aside from those leaves, which are stocked at Asian stores, you'll also need tapioca starch; rice flour; coconut milk; jasmine essence; and superfine (caster) sugar.
In a blender, combine the pandan leaves and water and blend until they form a paste. Set a fine-mesh sieve over a bowl and pour the paste into it, pressing on the solids to extract as much juice as possible. In a bowl, combine the tapioca flour and rice flour. In a saucepan, combine water, the coconut milk, jasmine essence, and sugar. Set over medium-low heat until the sugar is fully melted. Pour the contents of the pot into the flour bowl and stir carefully to avoid lumps.
Pour half the batter into a separate bowl. Stir the pandan juice into one of the bowls. Add a little rice flour to the pandan bowl to thicken the batter to the same consistency as the other half. You will now have a white batter and a green batter. Set up a steamer. With a ladle, spoon a layer of the white batter into a square heat proof container. Place it in the steamer basket and steam until it's set and no more moisture is on the surface. Pour a thin layer of green batter over the cooked white batter and steam the same way and for the same time. Repeat this process, alternating colours, until you have cooked 8 layers. Let cool at room temperature. To serve, cut into squares.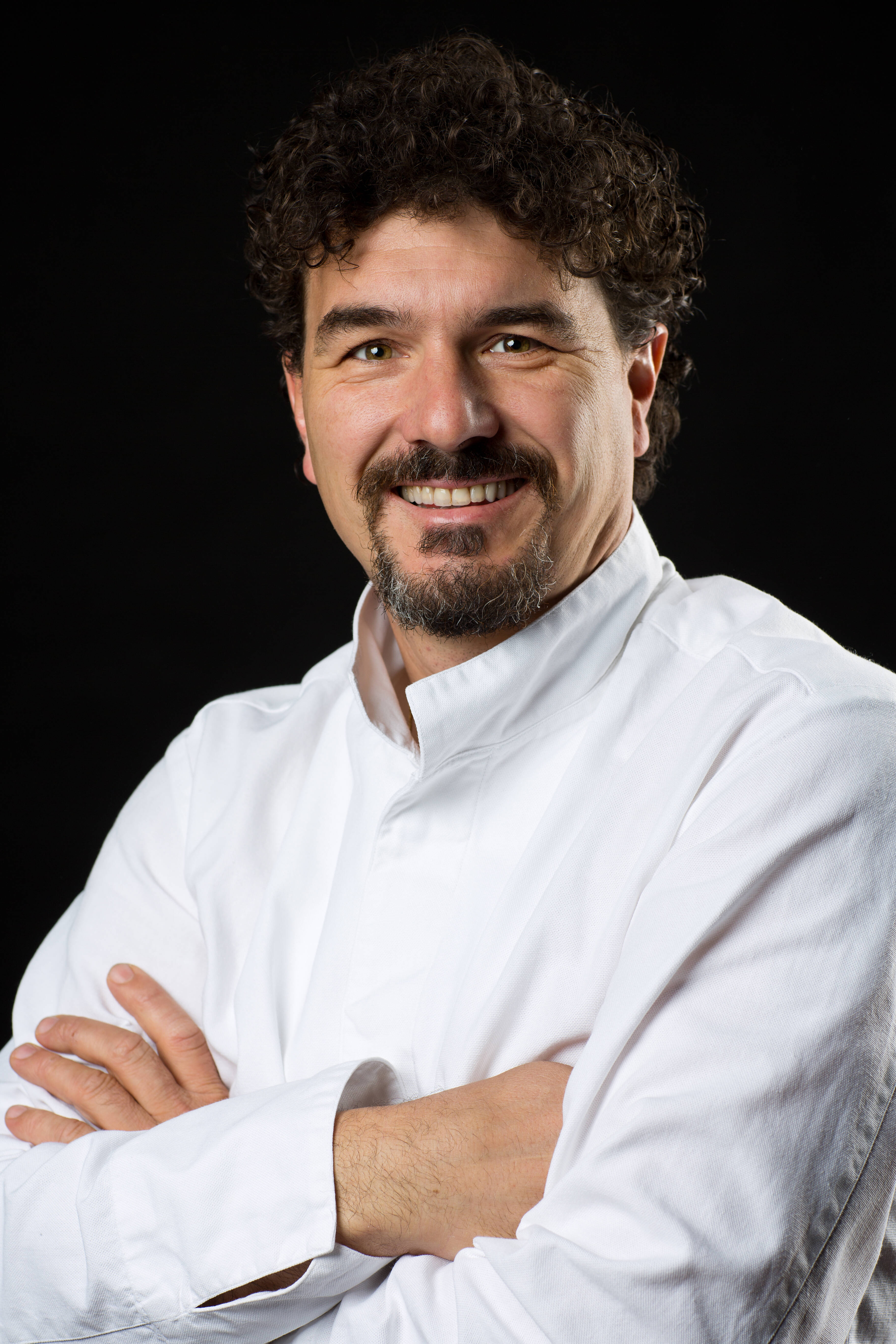 For full recipes, including weights, times and other measurements, as well as much more besides, order a copy of The Gluten-Free Cookbook.