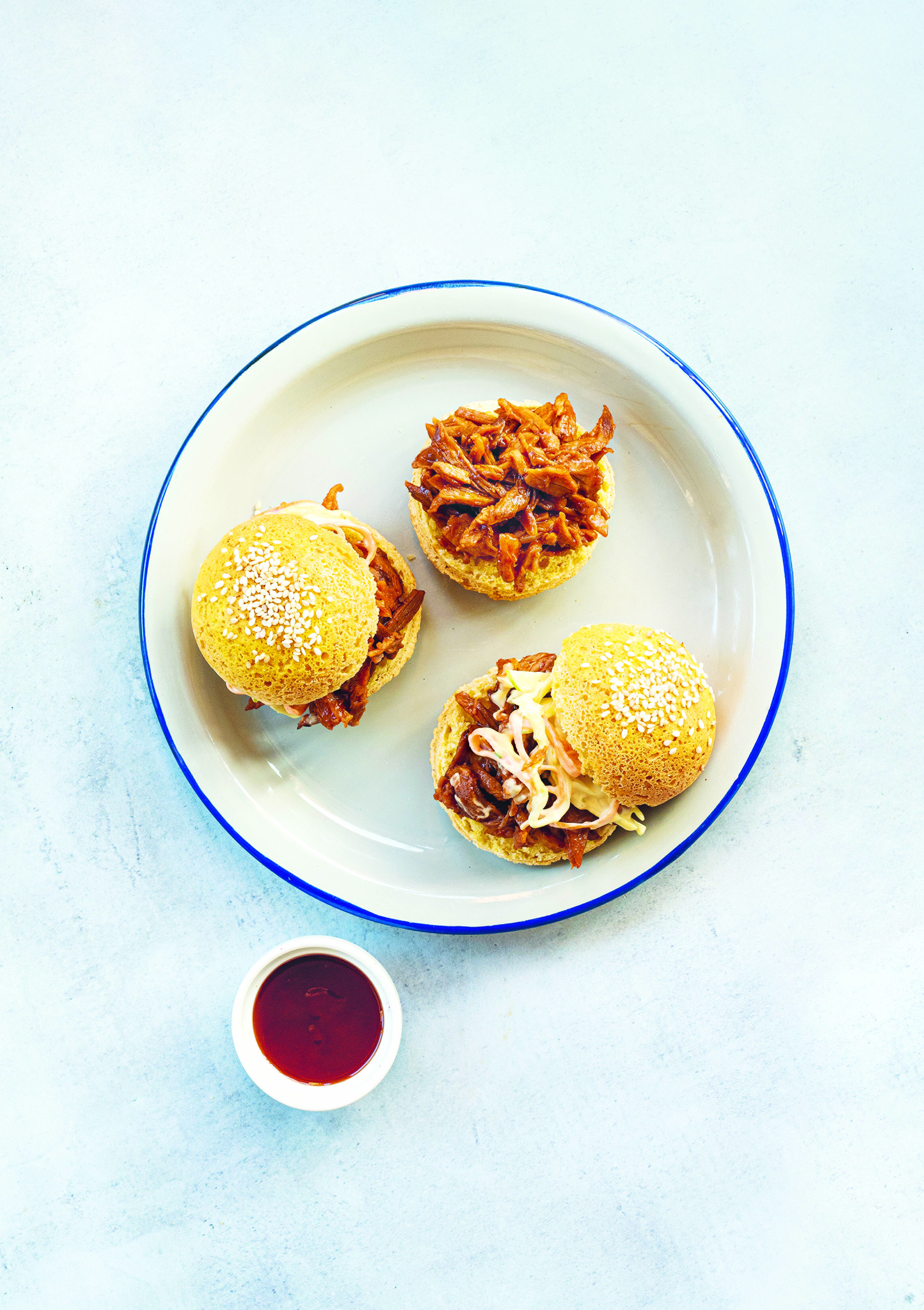 Try this gluten-free crowd pleaser
Serve this pulled pork sandwich with cabbage-apple slaw in a cornbread bun, and no one need know it's all completely gluten free
Meeting everyone's dietary requirements these days can be tough, when chosen regimes, such as vegan and paleo, come up against genuine health concerns, such as an intolerance to lactose or gluten. This final ingredient confuses some home cooks, who may have been brought up in an environment where gluten-rich grains such as wheat appear at countless mealtimes.
Fortunately, the chef and cookbook author Cristian Broglia, has neatly excised any of these ingredients from his new Gluten Free Cookbook, by gathering together recipes that simply exclude these grains and flours. Broglia picked recipes from around the world, and has focused on places, such as Latin America and East Asia, where a preference for maize or rice means there's less likelihood of wheat ending up on plates. However, there are still a lot of familiar foods in this new book. Consider his recipe for pulled pork sandwiches. Broglia traces the recipe's origins back to the southern states of the US, and favours a corn bread bun, which is a little more common south of the Mason-Dixon Line.
"Made with a well marbled and juicy cut of pork, cooked until it's so tender it can be pulled apart with a fork (hence the name "pulled pork"), it's traditionally cooked on the grill or in a pit barbecue," he writes. "However it can also be baked in the oven, braised on the stovetop, or cooked in an electric pressure cooker. It can range from smoky and sweet, to hot and tangy, depending on the region and on the cook's preference."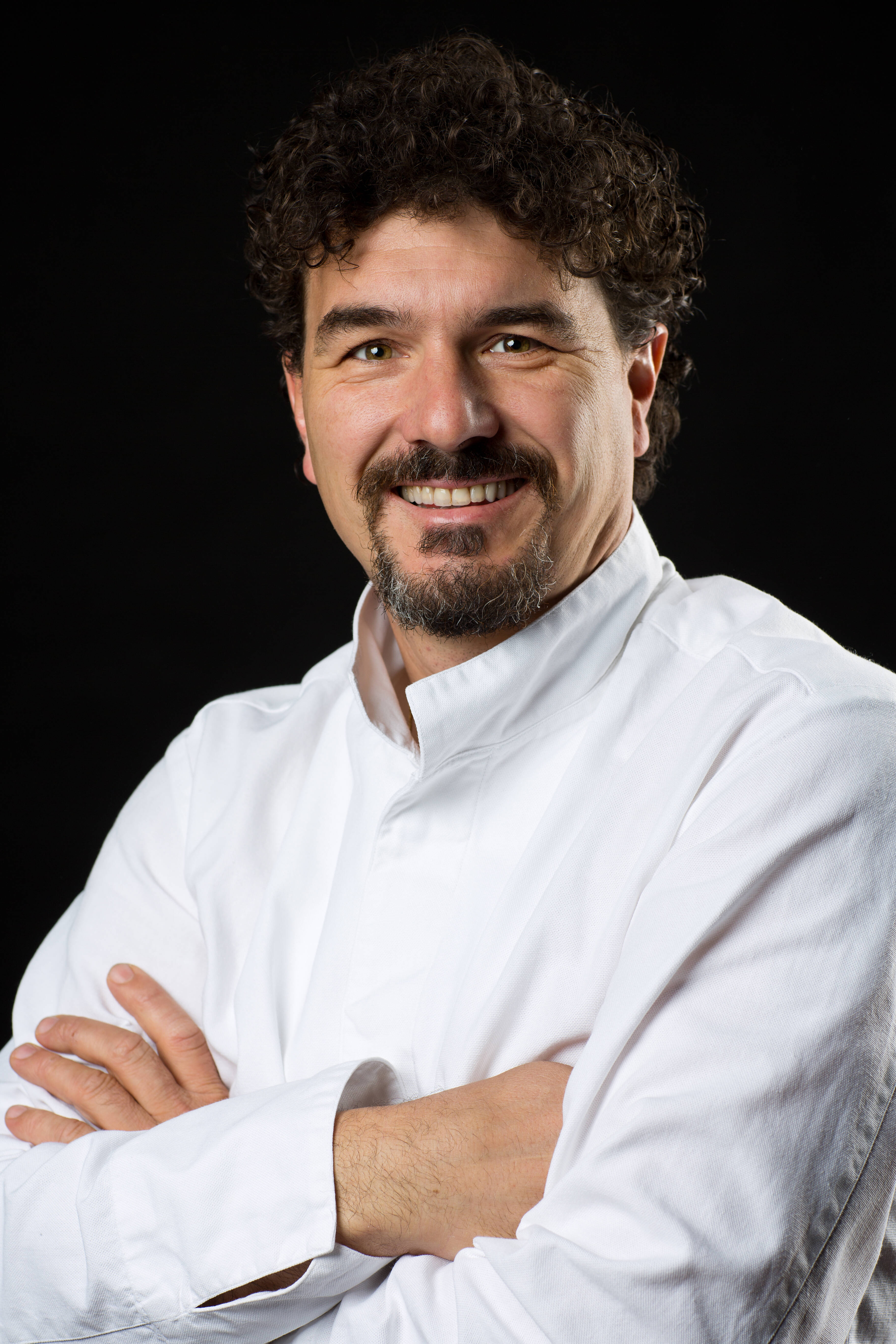 Cristian Broglia
For Broglia's recipe, which serves four, you'll need the following ingredients. For the sauce you'll need 3/4 cup (6 fl oz/180 ml) of apple cider vinegar; 1 1/4 cups (120 g) of barbecue sauce; 2 tablespoons of light brown sugar; 2 tablespoons of Worcestershire sauce; a tablespoon of hot red pepper sauce; a tablespoon of honey; a tablespoon of fresh lemon juice; and a tablespoon of dried chilli flakes. For the pork, assemble 2 tablespoons light brown sugar; a tablespoon of sweet paprika; a tablespoon of ground cumin; a teaspoon of dried oregano; a clove of garlic, chopped; 2 teaspoons sea salt; freshly ground black pepper; 2 1/2 lb (1.2 kg) of skin-on boneless pork shoulder; and 1 1/3 cups of (10 fl oz/300 ml) apple cider vinegar.
For the cabbage-apple slaw, get 1/3 cup (7 oz/200 g) of Greek yogurt; 4 tablespoons of mayonnaise; 2 teaspoons of apple cider vinegar; a teaspoon of Dijon mustard; a teaspoon of chopped fresh chives; ½ a head of cabbage, thinly shredded; a carrot, shredded; a Granny Smith apple, peeled and shredded. And, finally, for serving, you'll need some corn bread buns. To make the sauce, combine all the sauce ingredients in a saucepan and stir well over low heat until warmed and the sugar is dissolved. Pour into a bowl and refrigerate until needed. To make the pork, mix together the brown sugar, paprika, cumin, oregano, garlic, 2 teaspoons salt, and 1 tablespoon pepper in a bowl. Rub the meat with half of the sugar/spice mixture. Put the meat into a large container and pour in 4 cups (32 fl oz/950 ml) of cold water. Brine in the fridge overnight, turning the meat two or three times.
Preheat the oven to 300°F (150°C/Gas Mark 2). Remove the meat from the brine and pat it dry with paper towels. Rub it with the remaining sugar/spice mixture. Set the pork in a large Dutch oven (casserole) skin-side up. Sprinkle the meat with 2/3 cup (5 fl oz/150 ml) of the vinegar, cover, and transfer to the oven. Bake for 3 hours. Add the remaining 2/3 cup (5 fl oz/150 ml) vinegar, cover, and continue to bake until the meat can be pulled apart with a fork, about 3 hours longer. Meanwhile, remove the sauce from the fridge and let it come to room temperature.
Reserving the juices in the Dutch oven, remove the meat to a carving board. Discard the skin and shred the meat. Add the sauce to the Dutch oven and stir together with the pan juices. Ladle out about half of the sauce into a gravy boat. Add the pulled pork to the sauces in the pan and season with salt and pepper to taste. To make the cabbage-apple slaw, whisk together the yogurt, mayonnaise, vinegar, mustard, and chives. In a large bowl, combine the cabbage, carrot, and apple. Add the dressing and toss to coat.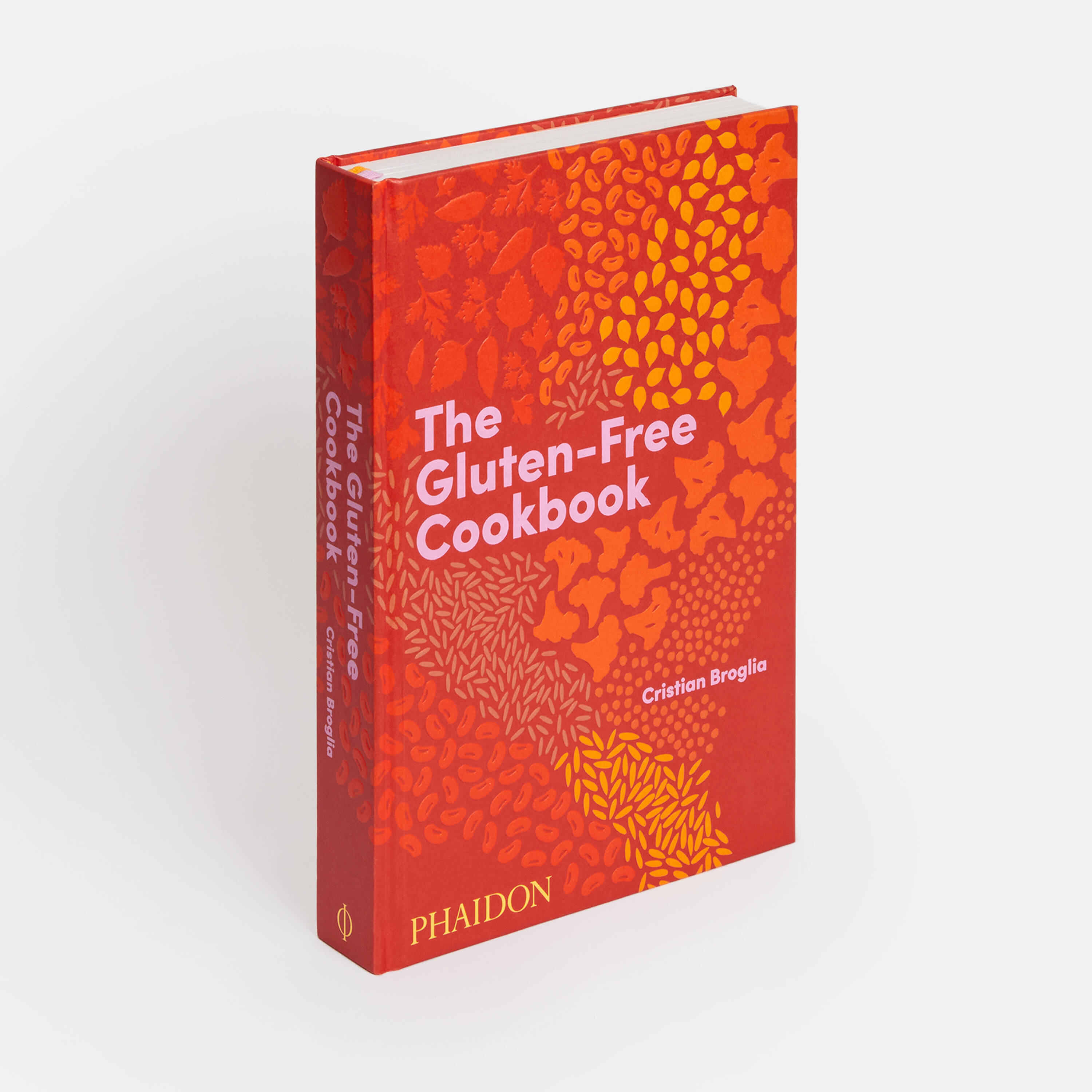 Finally, to serve, make sandwiches with the meat and coleslaw on corn bread. Serve the remaining sauce on the side for people to add to their sandwiches to taste. For more on this recipe and much else besides, order a copy of The Gluten Free Cookbook here.