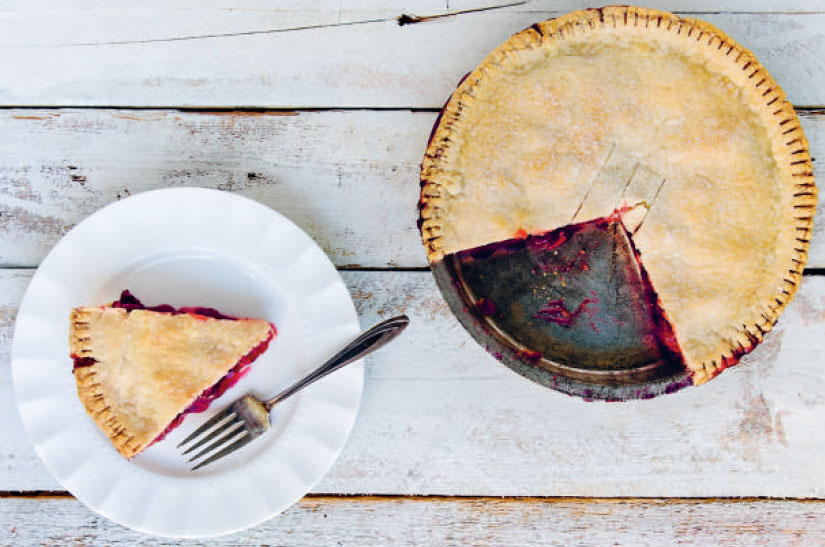 A Cherry Pie for Presidents' Day
Here's why sour cherries are the sweetest ingredient of all for patriotic American cooks today
It's unclear whether a six-year-old George Washington really did fatally strip the bark from the family's cherry tree; nor, when confronted, displayed his true character by admitting, "I can't tell a lie, Pa; you know I can't tell a lie. I did cut it with my hatchet."
Still, if the anecdote lacks premium historical sources, it's still a good enough excuse to bake a cherry pie today, on Presidents' Day.
For one day only, on the third Monday in February, cherry supplants apple as the most patriotic pastry-case filling in America, when the country honours both Washington's memory and all of the country's heads of state, even if cherries aren't yet in season in the USA.
Modern cultivation and distribution techniques mean that, while the fruit isn't hanging ripe on trees in much of the northern hemisphere, it's always easy enough to get your hands on a pound or two anywhere in the world.
The pie in America the Cookbook is listed as a Michigan recipe – since that state produces the greatest sour cherry harvest in the union - and calls for corn starch (another American invention) as a thickening agent, a little vanilla extract, and whipping cream, alongside five cups of cherries. Here's how you do it:
Ingredients
Basic Pie Dough for a double-crust pie - follow a simple recipe for the dough (there's one in the book)
1 cup (200g) granulated sugar
4 tablespoons cornstarch (cornflour)
5 cups (775g) pitted sour cherries
1 teaspoon pure vanilla extract
2 tablespoons (30g) butter
2 tablespoons heavy (whipping) cream
2 tablespoons coarse sugar
Method
Prepare the pie shell (pastry case) and top crust and chill as directed.
Position a rack in the middle of the oven and preheat to 375°F (190°C/Gas Mark 5).
In a large bowl, whisk together the granulated sugar and cornstarch (cornflour). Add the cherries and vanilla and mix well. Pour into the pie shell, dot with the butter, and place the top crust over the filling. Seal and crimp the edges. Brush the pie with the cream and sprinkle with the coarse sugar. Cut vents in the top.
Bake until the crust is golden brown and the filling is bubbling, 45 minutes to 1 hour.
Allow the pie to cool to room temperature before serving.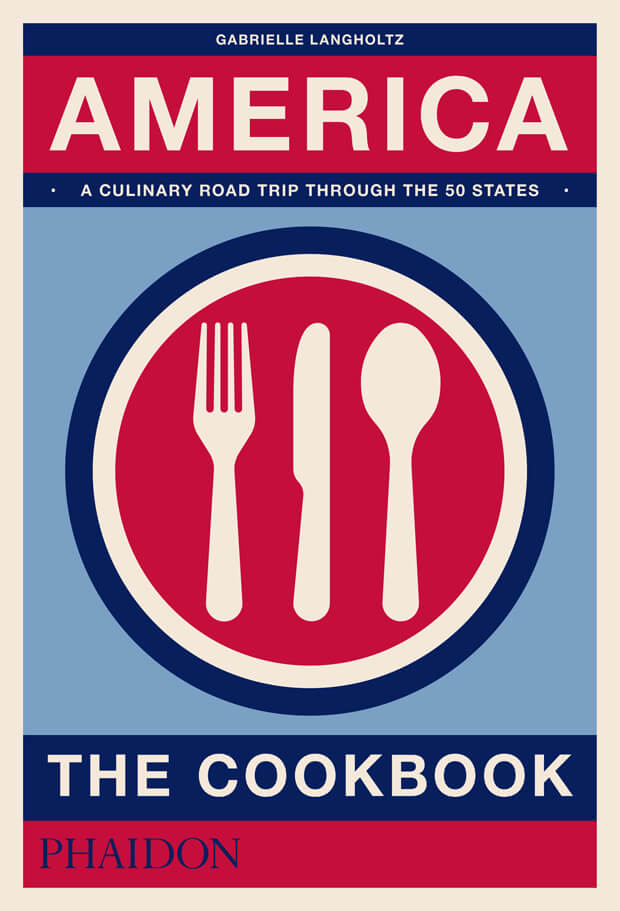 You can get this recipe alongside many other all-American dishes, by ordering America the Cookbook here. Happy baking.