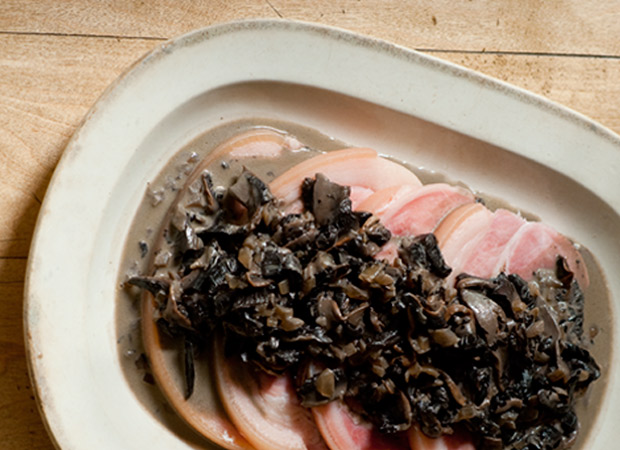 Ham in White Wine
A recipe from The Silver Spoon
Preparation time: 10 min
Cooking time: 3 1/4 hr
Serves: 4 people
Ingredients:
butter, for greasing
8 thick slices cooked/cured ham
350ml / 12fl oz (1 ½ Cups) dry white wine
300g / 11oz (4 ½ Cups) mushrooms, sliced
1 small shallot, chopped
175ml / 6fl oz (3/4 Cup) double/heavy cream
1 tablespoon white port
salt
Method:
Grease a fairly large, ovenproof dish with butter and place the ham on the base. Pour in half the wine, cover with foil and bake for 3 hours, making sure that the liquid does not come to the boil.
Put the mushrooms, shallot and remaining wine in a pan, bring to the boil, then stir in the cream and simmer gently. Add the ham cooking juices and cook until reduced to the required consistency.
Stir in the port and season with salt to taste.
Place the ham slices on a warm serving dish and cover with the sauce.