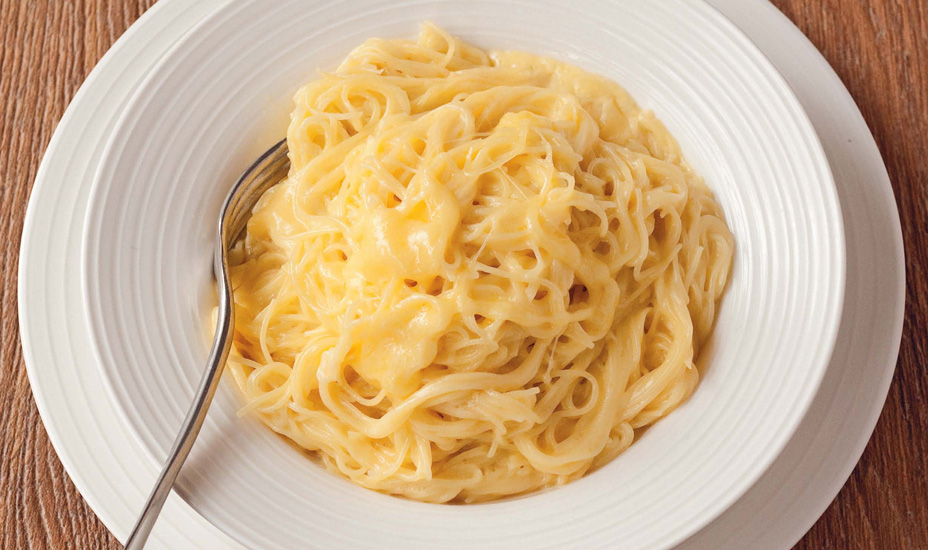 Capellini in cream and cheese sauce
A recipe from The Silver Spoon
Preparation: 10 minutes
Cooking: 10 minutes
Serves: 4 people
Ingredients:
40g (1½ oz) (3 tablespoons) butter
100ml (3½fl oz) (scant ½ cup) double (heavy) cream
400g (¼ oz) capellini (angel-hair pasta)
80g (3oz) Gruyère cheese, diced
salt and freshly ground white pepper
Method:
Put the butter into a heatproof bowl set over a pan of simmering water and melt. Stir occasionally while the butter melts. Stir in the cream and heat through for a few minutes.
Cook the capellini in plenty of salted boiling water until al dente. Drain, tip into a warmed serving dish, pour the cream mixture over, add the Gruyère and stir.
Season with pepper and serve immediately.