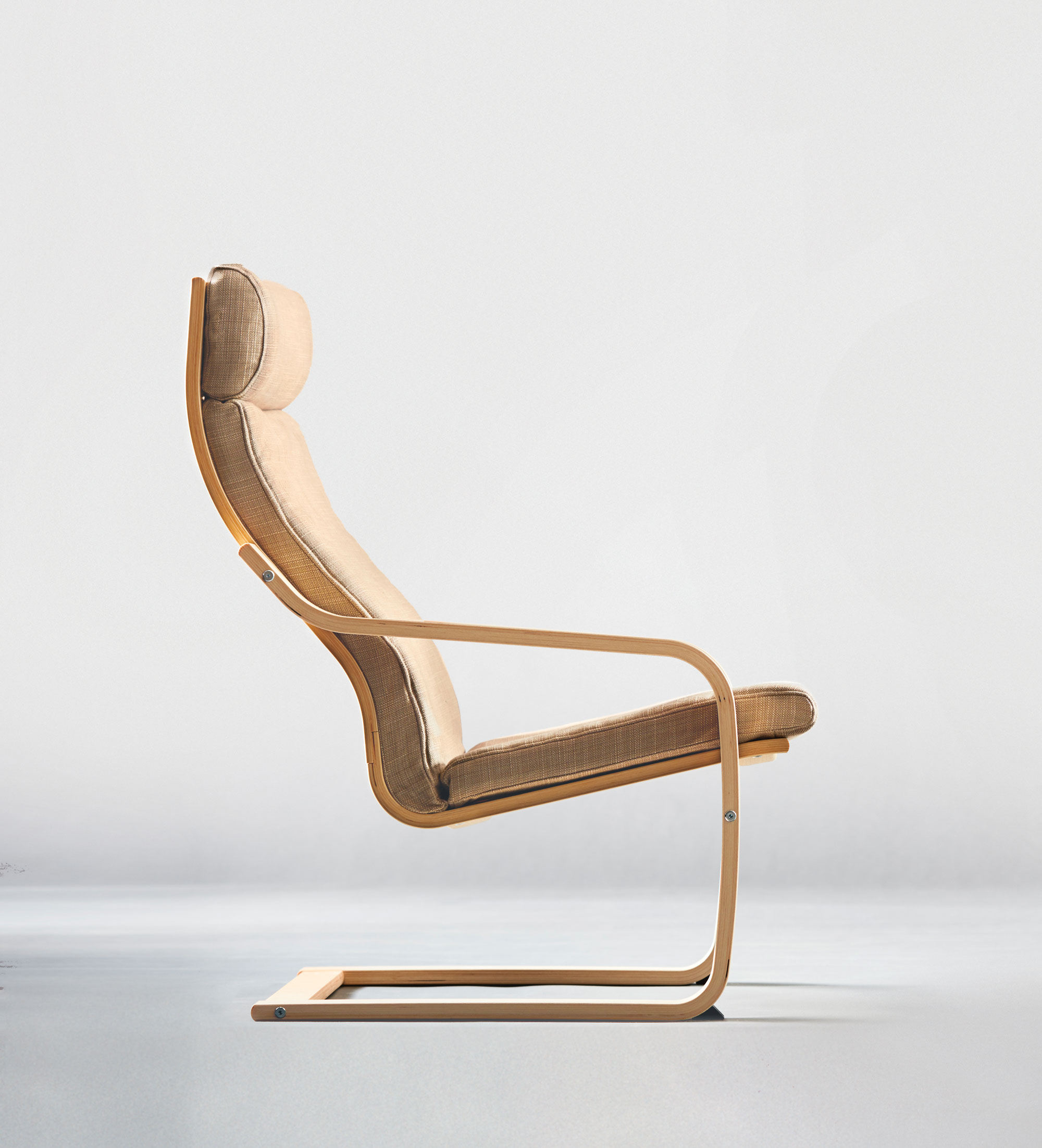 Why IKEA's Poäng Chair matters
To mark IKEA founder Ingvar Kamprad's passing, we take a look at one of his best selling products
In 1973 the Japanese designer Noboru Nakamura took a trip to Sweden, and took a job at Ikea. "The reason why I wanted to go to northern Europe is that the design there has essential, creative elements for humans," Nakamura later recalled. "Their products are pleasant, fun and soothing to touch and use, with each having significant meaning and value. I saw how they were designed and made, which impressed and inspired me a lot."
That inspiration came in handy when the Japanese designer went on to work with Ikea's director of design Lars Engman on a product that, that reinterpreted an earlier Scandinavian classic and, in turn, became one of the most popular chairs the world has ever seen.
"The Poäng Chair was designed by Nakamura for the Swedish manufacturer in 1976 in collaboration with designer Lars Engman," we explain in our new book Chair: 500 Designs that Matter. "Nakamura drew inspiration from Alvar Aalto's Armchair 406 from 1939, but replaced the webbed seat of the original with thin, upholstered cushions.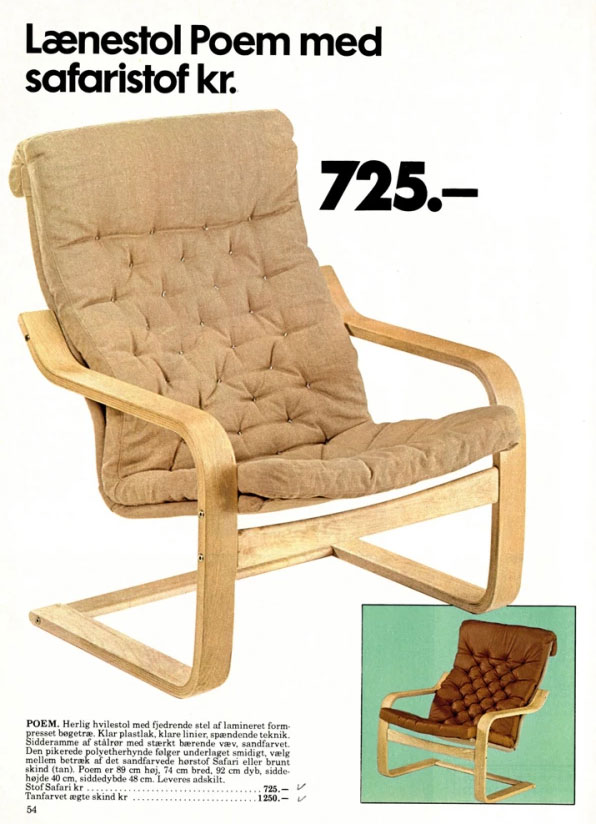 "The chair's greatest appeal rests in its subtle rocking motion, which is produced by its cantilevered, moulded-plywood structure. This quality, in combination with its lightness and affordable price, quickly led to it becoming one of IKEA's most recognizable designs. Today, the Poäng Chair remains a ubiquitous presence in the homes of students and youthful apartment-dwellers alike."
Originally called Poem, the chair was redesigned slightly in 1992 to reduce costs, and re-christened Poäng, which means 'point' in Swedish.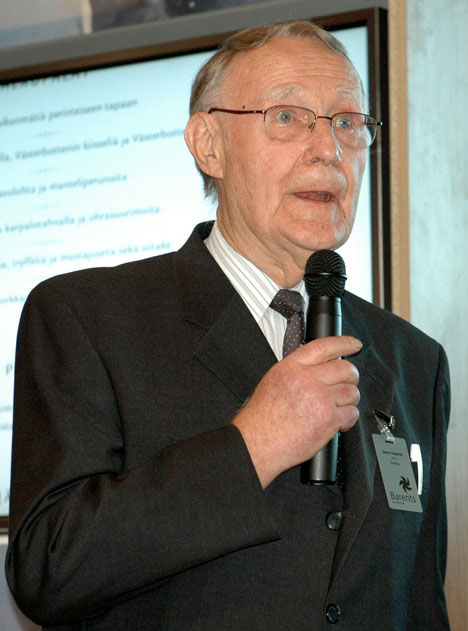 Today the company sells around one-and-a-half million Poäng chairs each year, priced at around £75 or $79. Though the chair's ubiquity and low price point doesn't mean that the Poäng hasn't found its way into some of the wealthiest of homes. Ikea founder Ingvar Kamprad, who died at the weekend, was also an admirer of the chair, and said in 2006 that he had owned the same one for 32 years. No wonder he was known as the frugal billionaire. . .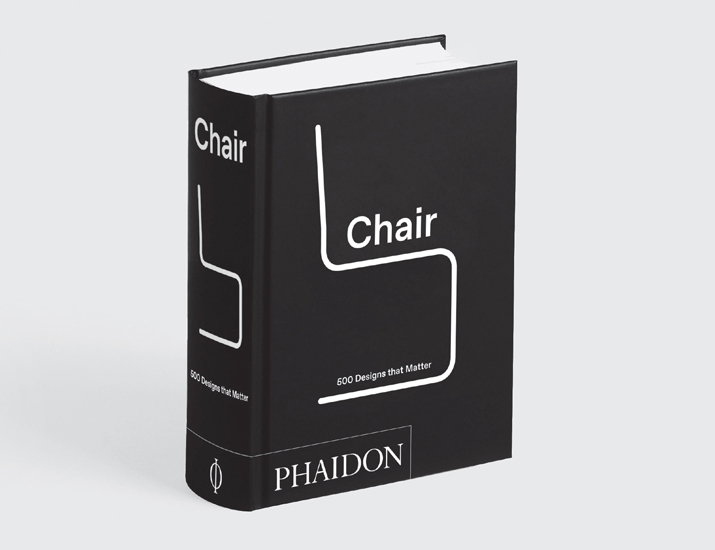 To find out more about this popular work and 499 others order our book Chair: 500 Designs that Matter.