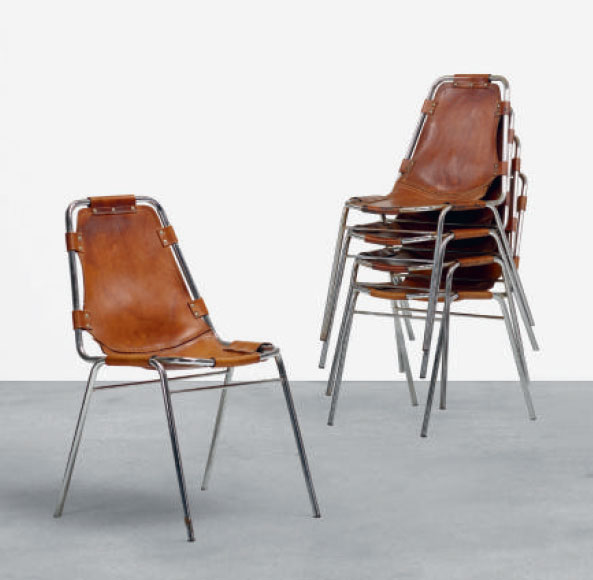 Why the Les Arcs Dining Chair matters
Not every classic chair can be attributed to a designer as this perfect piece of ski resort furniture proves
Few designs from antiquity can be attributed to this or that maker. We don't know who, for example, created the first medieval Savonarola folding wooden chair, nor the first Peacock Chair.
All this changed in the modern era, when the designer's status in society began to rise. However, not every contemporary classic can be traced back to a great designer's drawing board, such as Le Corbusier, Eileen Gray or Marcel Breuer, as our new book Chair: 500 Designs that Matter, makes clear.
"In 1967, the French architect and designer Charlotte Perriand set up an office to design and build the Les Arcs ski resort in Savoie, France," explains the book. "It was a project that lasted until 1982, with Perriand in charge of designing and sourcing much of the interior furnishings for the resort's apartments as well as the overall planning.
"Throughout the resort, Perriand used a dining chair composed of a chrome frame and a cognac leather seat. Since then, the design of the seat has been attributed to Perriand. however, sources state that the chair was actually bought in bulk by the designer from the Italian manufacturer DalVera."
Perhaps that anonymous designer can draw comfort from the knowledge that his or her work has provided comfortable, stylish respite for many weary skiers in the intervening years.
For more on the Les Arcs Dining Chair and 499 others, order a copy of Chair: 500 Designs that Matter.