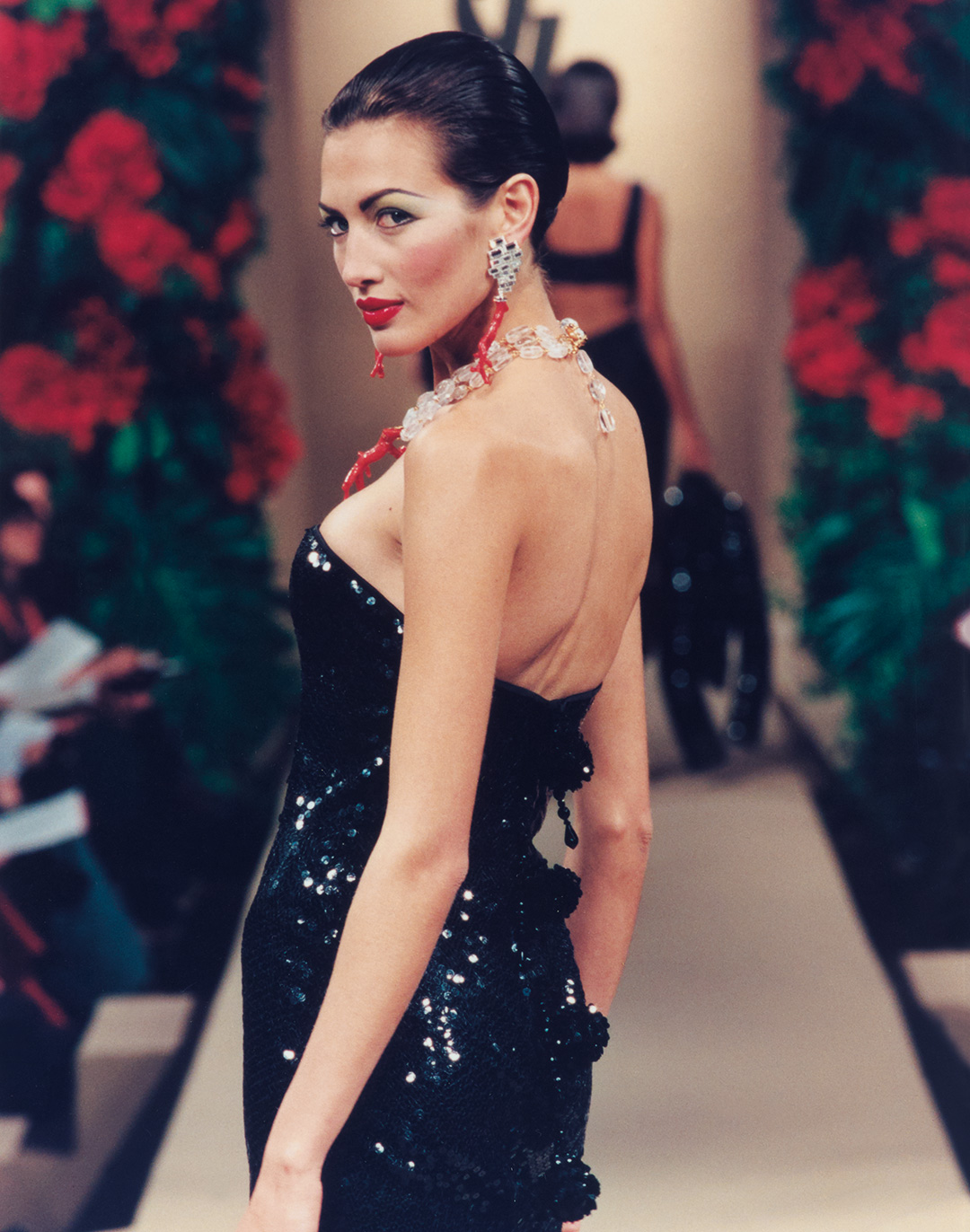 No one did fake jewels like Yves Saint Laurent
Though he created clothes for the jet set, Yves favoured costume jewellery over genuinely precious stones
"When asked by Elle magazine in 1998 what jewellery meant to him," writes Patrick Mauriès in our new book Yves Saint Laurent Accessories, "Saint Laurent stated his position uncompromisingly "No gemstones, nothing tawdry. Just gold, or rather gilt, because I only like fake jewels."
YSL took his cue in this respect from Coco Chanel, who deplored "real" jewellery as a mere display of wealth. "One might as well wear a chequebook around one's neck," she once remarked about one particular diamond necklace.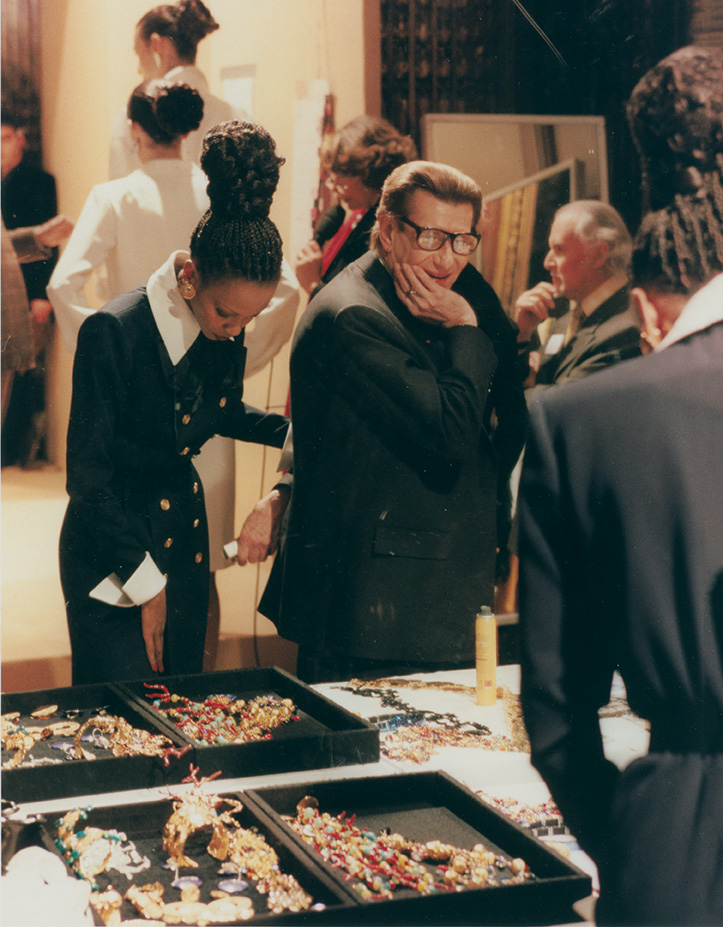 For both Chanel and Yves Saint Laurent, an adoration of gemstones and authentic diamonds was characteristic of a bourgeoisie whom they regarded with disdain. The bourgeoisie were more interested in status rather than creativity. "Real" diamonds to Yves Saint Laurent had a cold fixedness about them, whereas mock, "temple" diamonds held far more creative possibilities for the truly adventurous jewellery designers. Yves could really go to town using rhinestone or diamanté instead, able to disregard considerations of value.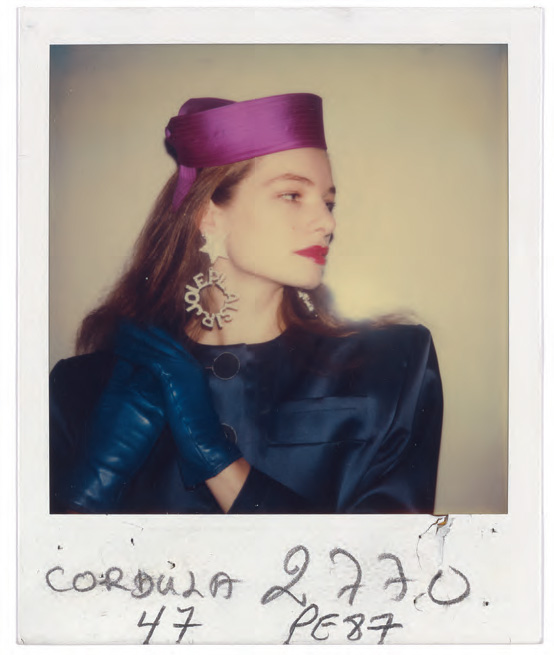 A fine example of this can be found in a 1987 Saint Laurent haute couture collection, in which a silk satin pillbox hat and golden gloves are accompanied by a pair of diamanté earrings, designed by Robert Goossens, spelling out the words "Joie Plaisir". It may remind some of Roland Barthes' "Pleasure Of The Text" principle – which describes the deep joys associated with reading - here applied to jewellery design. The earings certainly suggest that fine accessories don't always need to be fashioned from the finest materials.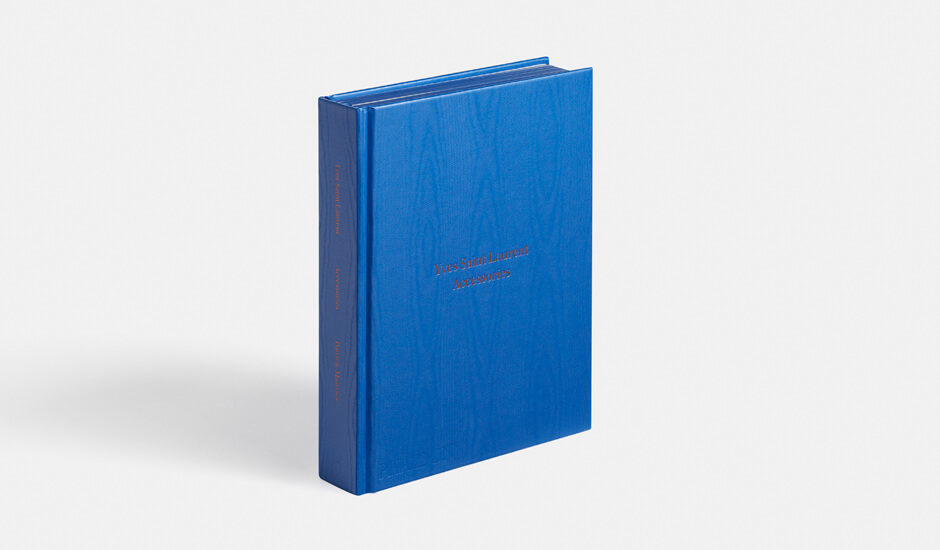 Check back soon for more stories all about Yves, and for a better look at his small, yet perfectly formed works, order Yves Saint Laurent Accessories.